— -- The masterpiece had been missing since the 1920s.
But there it was, hanging on the wall in the 1999 children's movie "Stuart Little," a film featuring Hugh Laurie, Geena Davis and Jonathan Lipnicki alongside a talking mouse, which was voiced by Michael J. Fox.
Art historian Gergely Barki recognized the long-missing Robert Bereny painting "Sleeping Lady with Black Vase" while watching the movie with his daughter in 2009.
"I went to the television and tried to clean the windscreen. Is it real?" Barki said in an interview with ABC News.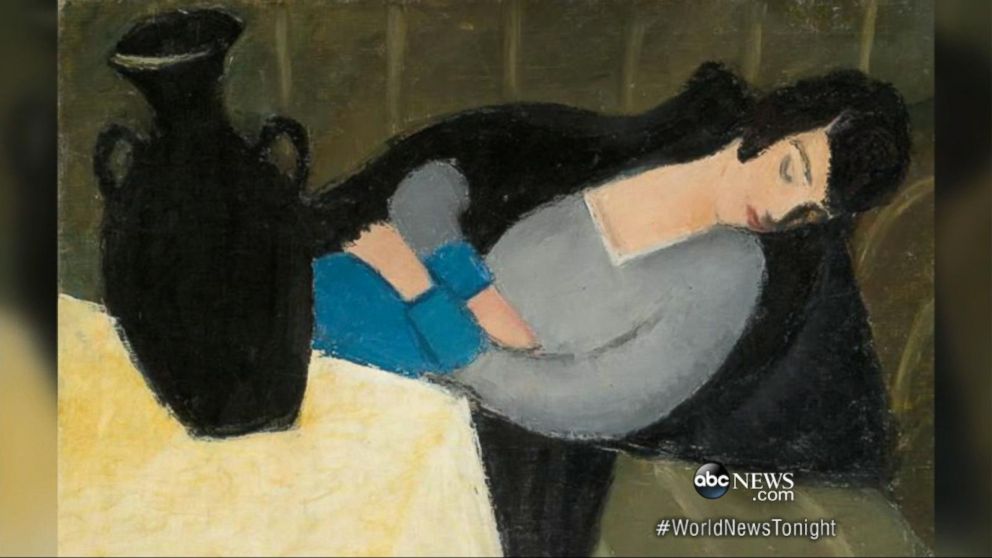 Yes, it was real. Barki contacted people associated with the film, trying to track down the Bereny classic.
The artist's influence gave the discovery added impact. Bereny, an avant-garde painter known for cubism and expressionism, was one of the leading artists in early-1900s Hungary.
The painting, which was purchased by an assistant set designer for $500, was eventually sold to a private collector. Now the Bereny is hitting the auction block, part of an upcoming auction with Hungary's Virag Judit auction house.
The starting price is about $138,000, with an estimated sales price of about $240,000 to $325,000.