— -- In her new film "Colossal," Anne Hathaway plays a struggling writer who has left New York City after a failed relationship. She also has a penchant for staying out all night, drinking and partying.
The ironic part of playing her character, Gloria, was that Hathaway was pregnant with her son Jonathan during the film's shoot. In fact, she said she was pretty far along in her pregnancy when filming began and the film's director Nacho Vigalondo wanted to make sure she was still on board for the project.
"It was very fun for me, because I was pregnant playing a drunk," she joked to ABC News. "I called [Nacho] and I said, 'I've got some great news for me, I'm pregnant.' He was ... so happy for me [but] after five minutes of just asking questions, he goes, 'Oh, wait a minute, can you do the movie?'"
Hathaway, 34, told the director she was game if he was too.
"He takes a split-second pause and goes, 'Your character's a drunk, you're bloated, it's perfect!" she said about his reaction.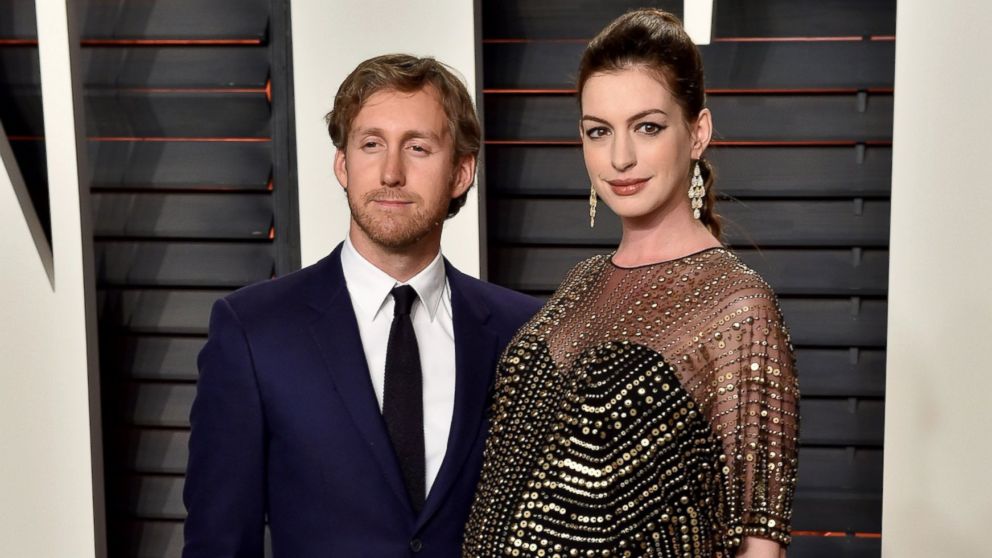 As for how far along she was during filming, she said, "Not as early as you think. We got really creative by the end."
Her co-star Jason Sudeikis said "the power of sweaters" really helped.
Minor spoilers ahead!
As for the former "Saturday Night Live" star, 41, he plays Oscar, someone Gloria knows from their childhood but there's more to him than meets the eye. He admitted some of his more nefarious scenes were tough to film.
"It's not totally fun to exist in that type of mindset," he said, adding some scenes are "even still to this day [hard] to watch. But it all serves the story."
Hathaway said she was drawn to her character for several reasons.
"I really related to her and I thought a lot of other people would relate to her, this idea that you don't have to be perfect to be good and you don't even have to be good to be good," she said. "She just felt really real and really human to me, and I was excited to play somebody who had so many contradictions."
"Colossal" hits theaters this Friday.