— -- Six of the action elite are back for the second Marvel "Avengers" film, "Avengers: Age of Ultron," and this time around, the cast members said they felt like they were in more familiar territory.
"The first one felt, for me, like the first day of school and you know who's who and nervous energy and we're going to get recast, and all that, and I still think that, but this time around was like a high school reunion," Chris Hemsworth said during an interview with ABC News' Chris Connelly for "Nightline."
Hemsworth, it's worth noting, is back as Thor after being named People magazine's "Sexiest Man Alive" in 2014.
"He's 'Sexiest-Man-Alive Thor' this time," his co-star Chris Evans joked.
"Avengers: Age of Ultron," which premieres May 1, is the 11th film in the integrated series, and the second film to feature all the six major "Avengers" characters, starring Hemsworth, Chris Evans as Captain America, Robert Downey Jr. as Iron Man/Tony Stark, Scarlett Johansson as Black Widow, Mark Ruffalo as The Incredible Hulk and Jeremy Renner as Hawkeye.
Joss Whedon directed both the first film, "Marvel's The Avengers," and, now, its sequal, "Avengers: Age of Ultron."
New to the cast was James Spader, who plays the villain, Ultron, shown below.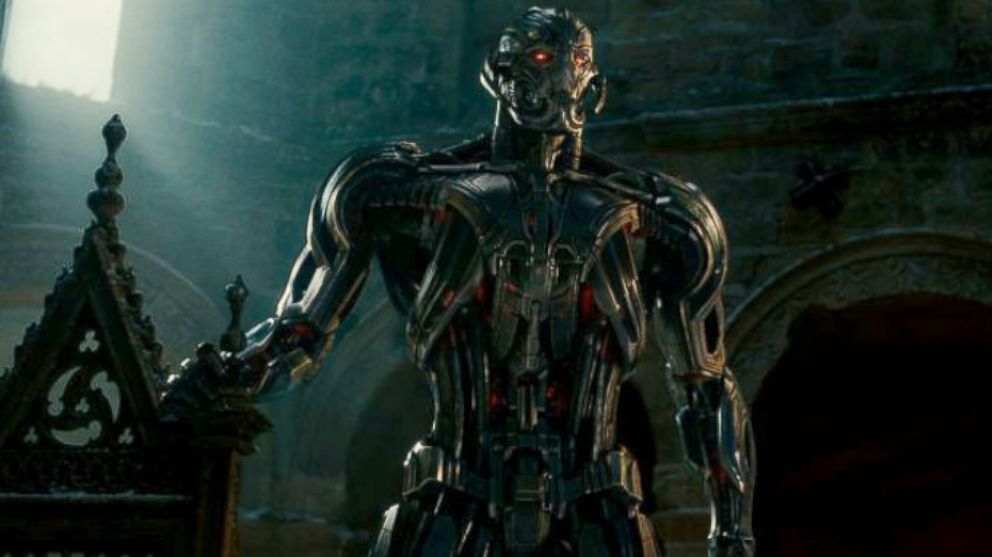 Watching Spader work was awe-inspiring for Evans.
"I didn't really understand what Ultron was or how it was going be a character," Evans said. "That first day of watching him actually perform the character, I think we all kind of clapped."
Spader, who tangled with Downey as the bad boy in several '80s teen dramas like "Tuff Turf," stars as the film's villain, Ultron, an artificial intelligence bot who is filled with contempt for the human race.
"When Joss and I first spoke I said, 'OK, what can I bring to the table, really?'" Spader said. "And he said… 'a confluence of humor and danger, threat and childishness, but always retaining a level of gravitas.'"
For Downey, working with Spader again was a serious throwback.
"I swear to God, he just picked up a conversation we were having in like 1983," Downey said. "He walked in the trailer and was like, 'You know, Bob, romantic love,' and I was laying down, I was like, 'Jim?'"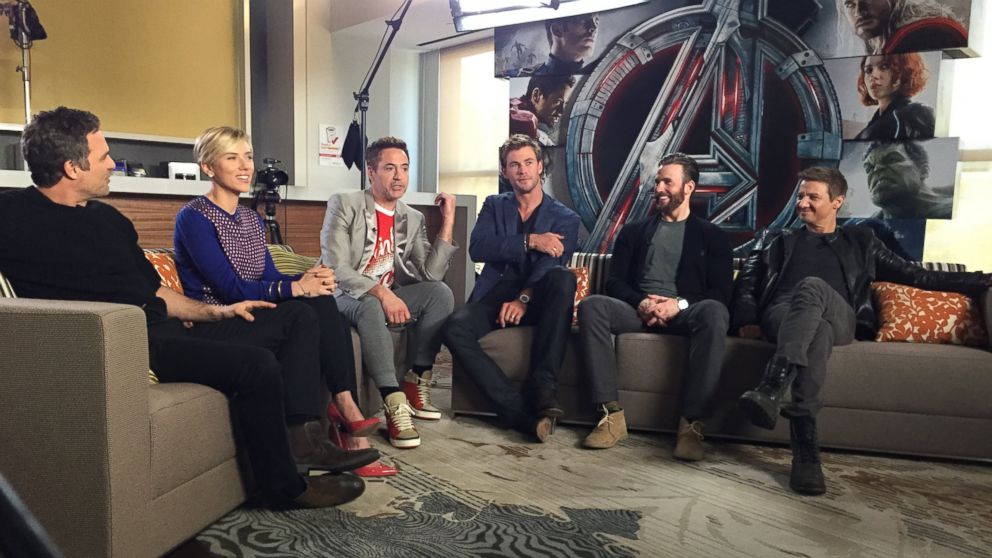 New advances in motion-captive technology mean such characters as Ultron and the Hulk get to perform on set with other actors instead of in a voice-over sound booth.
Last time, Ruffalo said, "I was in a closet" to voice my character.
"And Mark is now out of the closet," Johansson joked.
Even as "Avengers: Age of Ultron" is being counted on to fulfil huge box office expectations by the Walt Disney Co., the parent company of ABC News, these iconic roles haven't stalled these actors' careers the way other sci-fi film franchises once did.
"There was apprehension at first but you know in retrospect, best decision of my life," Evans said of taking on the Captain America role. "They're great movies and you'll always be a part of them and, God, I would be kicking myself had I not done them."