— -- Giuliana Rancic may have just announced her best venture yet, launching her own wine brand, Xo, G.
The "Fashion Police" and "E! News" star was beyond elated to reveal the news of her new single-serve wine line that will be available in Walmart next month. You kind of have to see the StackTek wines to understand how cool and efficient they are. Each bottle comes with four individually wrapped glasses of either a Rosé, Pinot Grigio or Pinot Noir.
"I've done a lot of cool things in the past few years, but this is probably the coolest," she told ABC News. "I'm so excited and it all happened very organically. It wasn't a company coming to me and saying, 'Can you put your name on a bottle?'"
Rancic, 40, said she got a bottle of stack wines sent to her at work and it was "in this really cool technology, these four cups that made a bottle." She knew immediately she wanted to get involved, especially as a mother and wife.
READ: Giuliana Rancic Says 'Duke's Been My Salvation' After Breast Cancer
RELATED: Bill Rancic Says Son Duke Is 'Not Going to Be a Hollywood Kid'
"It was perfect for my lifestyle. I'm a mom and Bill [her husband] travels, so at the end of the day, I want a glass of wine," she said. "I found myself not opening the bottle of wine because I didn't want to waste it. I'm not going to drink a whole bottle by myself."
She also posted an Instagram picture of the wine for her 1.4 million followers and said the reaction "was insane."
"I'm kind of a big dreamer, Bill always makes fun of me," she joked. "I'm like 'Why not?' So, I reached out" to the company that makes the wine and the rest is history."
The line was done in just about six months.
The name "Xo, G" was on the list of Rancic's first 10 name ideas and just made sense, because she wanted the name and the brand to be more personal. "It's an extension of me, it's how I sign my tweets and Instagrams, blog posts and I wanted the wine to be from me to them: my fans. It was kind of a gift with a note, that's why there's a little ribbon on it."
This new wine line is obviously very personal and something that means a great deal to Rancic, who is also dealing with the loss of a great friend, mentor and "Fashion Police" co-star Joan Rivers, who died earlier this month at age 81.
"It was the shock of a lifetime, it really was," she said of Rivers' death. "I had just seen Joan 48 hours before her procedure. We were taping the Emmy 'Fashion Police' show and she was honestly better than ever and she even looked better than ever at 81."
Rancic spoke of having just been on set with the comedic legend and telling the women with whom she worked for 13 years how beautiful Rivers looked.
"She wasn't one to ever take a compliment, but she didn't say 'Stop it' that day. She just kind of smiled and said, 'Thank you,'" she said. "I'll never forget that, that moment. When this all happened, that was one of the first things I thought about ... I just remember thinking, 'I'm just so happy we told her that day once again how much we love her and how beautiful she is, both inside and out.'"
She continued, "I still think she's going to walk through the door and yell, 'Giuliana, get back to work.' And it's hard to wrap my mind around never seeing her again. And I've experienced losing loved ones in my life and for some reason, this one is very different. You hear people say, 'He or she was larger than life.' Joan really was larger than life. I think that's a reason I can't imagine her gone."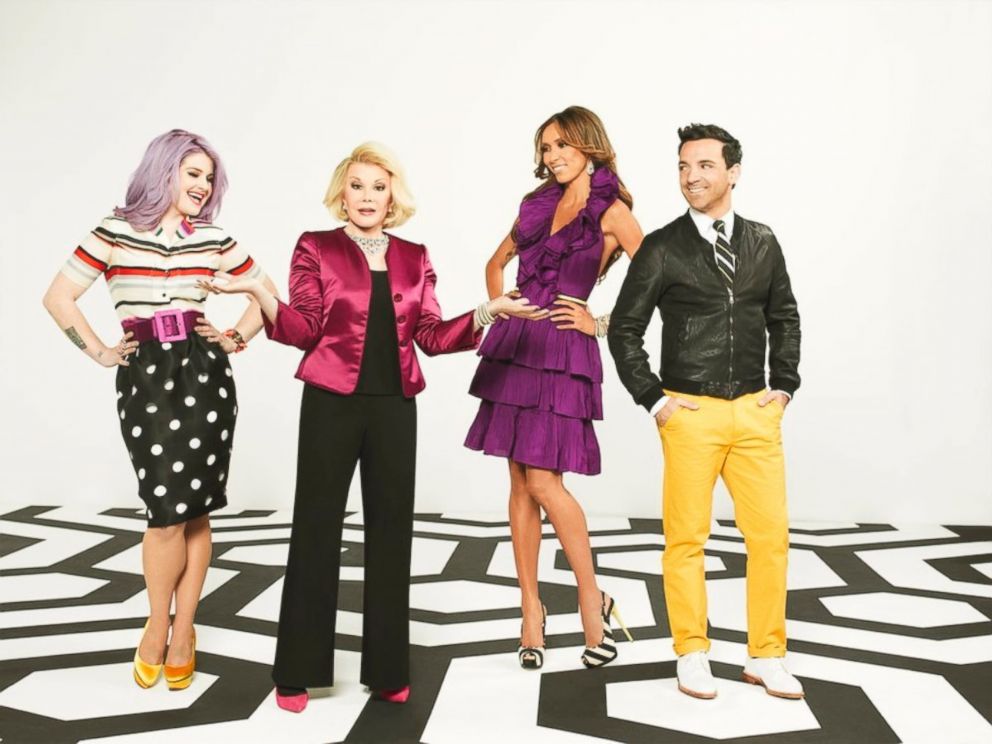 Now, the focus is helping and supporting Rivers' daughter, Melissa.
"Melissa was Joan's world. I've been friends with Melissa a really long time and I'm just trying to help her out," she continued.
Melissa Rivers will also be a key factor in deciding the future of "Fashion Police," as she was an executive director on the show that Rivers and Rancic co-hosted and made a mainstay in today's pop culture. Melissa Rivers is still understandably grieving and hasn't focused on that yet, Rancic said.
"They are looking at different scenarios, whether it moves forward or it doesn't," Rancic said candidly. "Melissa ... a lot of that will be up to her and how she's feeling and how she decides what she wants to do, along with the execs here at E! There is no word now ... they are seeing what 'Fashion Police' looks like without Joan."
Personally, Rancic is honest about the iconic shoes Rivers leaves behind on the show.
"A part of me is like Joan would want Melissa and us and the team to go on and I know she would, but it's just a matter of can there be a show without Joan?" she explained. "Do we want to do a 'Fashion Police' without Joan? I don't know."
In the meantime, Rancic is shocked and in awe of all the support fans have given her after she lost a dear friend.
"So many people care," she said. "It's amazing. I walk down the street and so many people will reach out for my hand and say, 'I'm so sorry about Joan.' ... She's gone, but she's not forgotten."