— -- Bruce Jenner first became a household name as a 26-year-old Olympic champion in the 1970s. Since then, he has spent years in the public eye as a heroic American athlete and then a pop culture icon, reinvented as part of the Kardashian empire.
But now Jenner is coming forward for the first time to reveal a secret he has grappled with since childhood, one he has not spoken about publicly until now.
"I would say I've always been confused with my gender identity since I was [small]," Jenner told ABC's Diane Sawyer in an exclusive interview that aired on Friday in a special edition of ABC News' "20/20."
"Bruce lives a lie, she is not a lie. I can't do it anymore," he said.
During the interview, Jenner referred to himself using male pronouns and ABC News has chosen to follow his lead, though he also referred to himself as "Bruce" and "her."
Below is a timeline of Jenner's life through the years, from growing up in an apartment in suburban New York and feeling that something was wrong to living in Malibu today, hounded by paparazzi and constant scrutiny, but ready to embrace being transgender.
1950s: The Early Years
Born in 1949, Jenner grew up in Tarrytown, New York, where his father worked as a tree surgeon and his mother stayed at home with the children.
As a young boy, Jenner was so energetic that his dad nicknamed him "Bruiser."
It was in the late 1950s, during the Eisenhower era, when Jenner said he was 8 or 9 years old and felt compelled to do something new: wear a woman's dress. He sneaked into his mother's and sisters' closets to try on their clothes.
"I marked the closet so when I put it back I could put it all back, everything back in the exact same spot so I wouldn't get caught," Jenner said. "And, at the time, I didn't know why I was doing it besides it just made me feel good."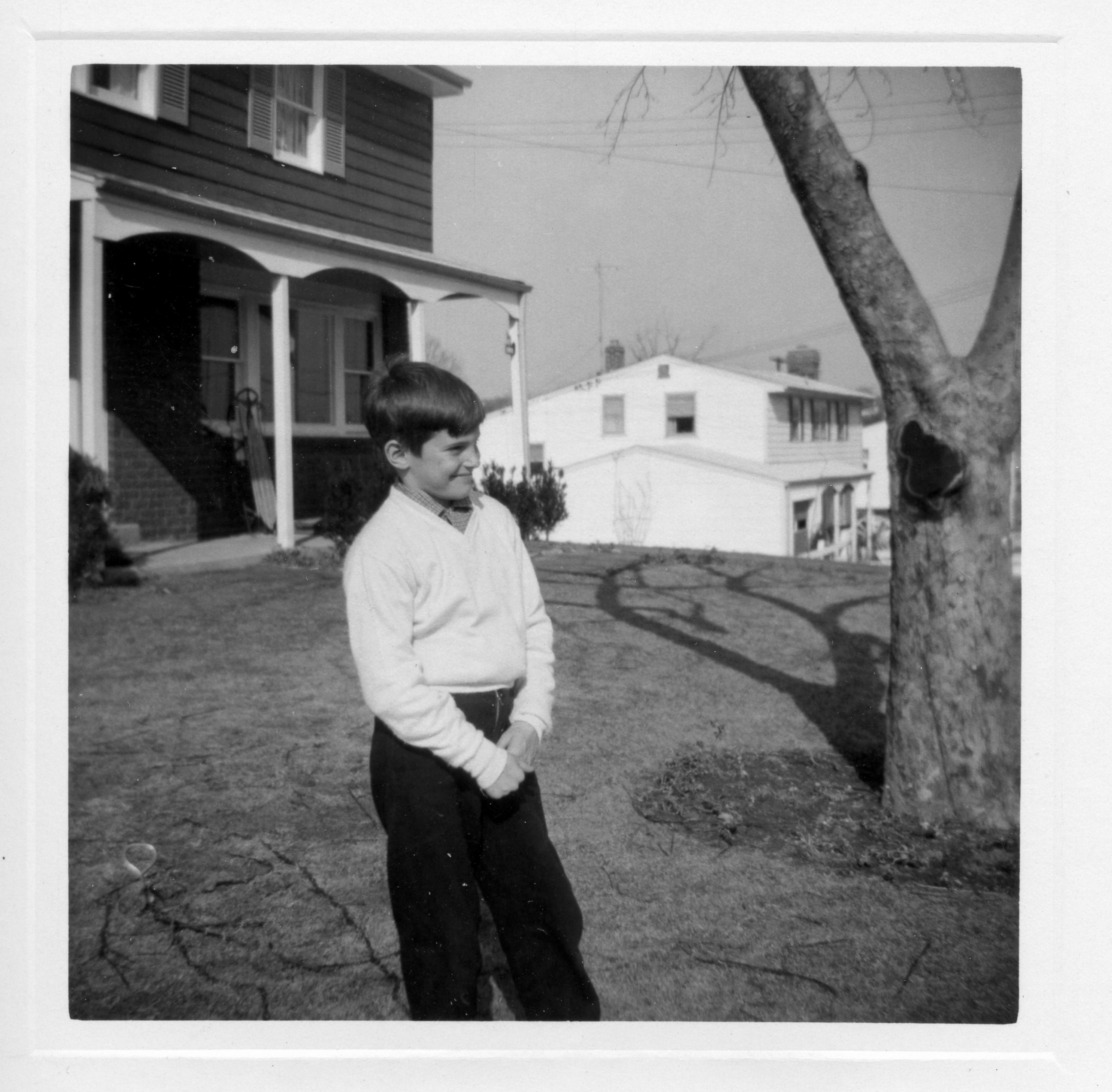 He said he would also put a scarf over his head to cover his short hair and wander the paths near the family's home.
But this was the time before the Internet so information about how he felt was nearly impossible to find. Experts say between the ages of 8 and 10 is a common age for children to experiment with different feelings.
"You have no idea, no idea, you don't know what's up… And there's no place to get any information," Jenner said.
1960s: The Star High School Athlete
By high school, Jenner was a gifted athlete. He was named the Most Valuable Player of the high school basketball team, football team, track team, and even won the championship slalom in water skiing.
All the while, Jenner continued to quietly struggle with gender identity.
"I look at guys and I go...'He's comfortable in his own skin,'" Jenner said. "And I thought, 'Wouldn't that be a nice way to go through life?' I look at women all the time thinking, 'Oh my God, how lucky are they that they can wake up in the morning and be themselves. But me, I'm stuck here in the middle."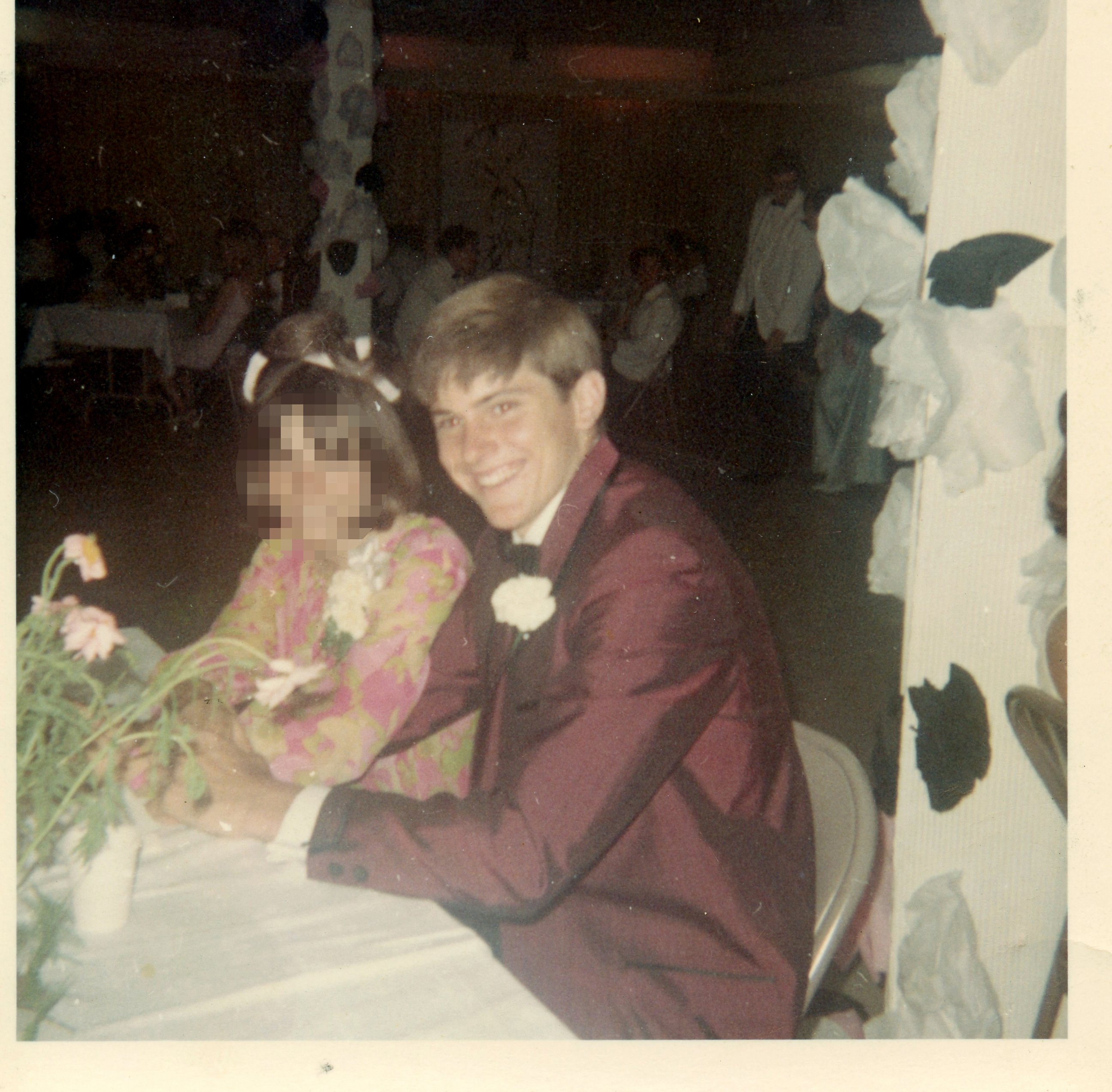 In high school, Jenner grappled with the realization that sexual orientation was different from gender identity. But his constant daily questions about gender had nothing to do with his very real attraction to the opposite sex: Girls.
"I was never attracted to the guys or any of that kind of stuff, OK? Because sexuality was totally different from what my issues were," Jenner said. "I always felt heterosexual."
1970s: Jenner Becomes Olympic Champion, American Icon
In 1972, Jenner made the Olympic team for the Summer Games in Munich and came in 10th place for the decathlon.
Once back home, Jenner immediately began training for the 1976 Summer Olympics in Montreal, vowing to himself that he would win the gold medal. He married his college sweetheart Chrystie Scott, the daughter of a minister in a branch of the Mormon Church.
The couple worked to save money so that Jenner could go to the Olympics. Chrystie worked as a flight attendant, while Jenner sold insurance at night while training for hours during the day.
In 1976, Jenner, just 26 years old, faced off against state-sponsored legend Nikolai Avilov of the Soviet Union for the decathlon. Jenner took home the gold medal, set a world record in points earned and was hailed as the greatest athlete in the world. As a newly-minted American hero during the Cold War, endorsement deals and appearance opportunities poured in. Jenner's likeness became a nationwide brand, and Jenner appeared in ads, movies and TV shows.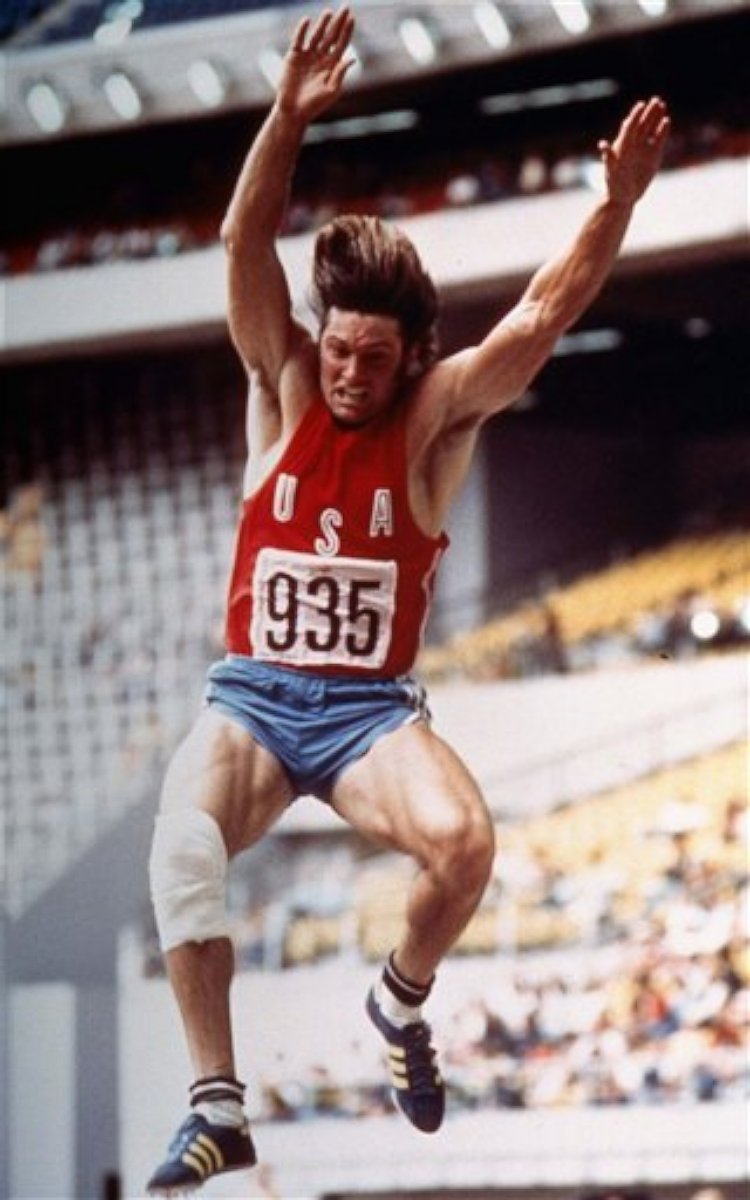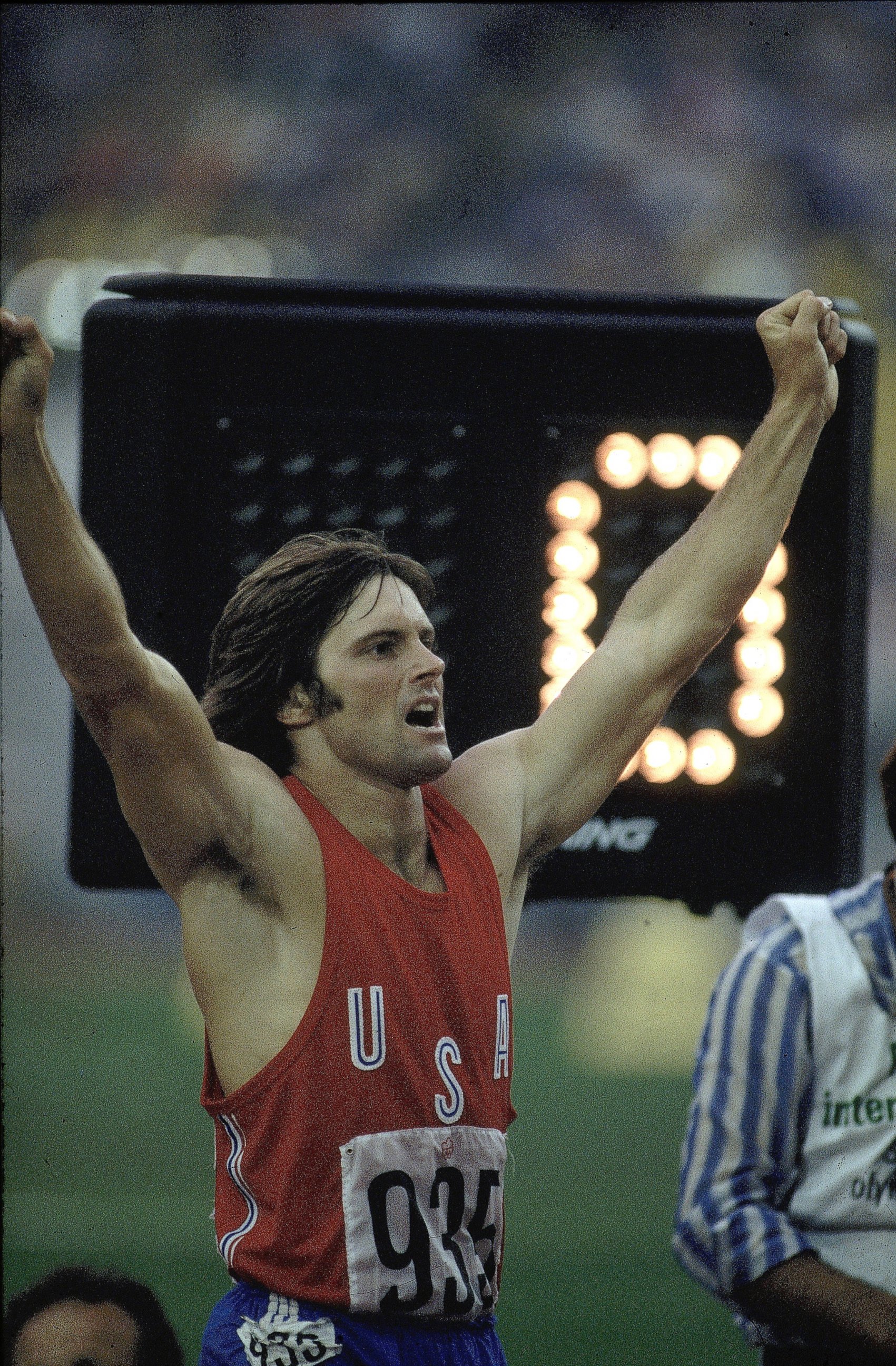 Six years into their marriage, Jenner and Chrystie had their first child, Burt. Chrystie was pregnant with their second child, Cassandra, when the couple separated.
Jenner said Chrystie was probably "the first one to know" that he was quietly struggling with gender identity.
"I didn't go heavily into it back then," Jenner said. "I said 'these are my issues. This is what I deal with.' And they think I do a little cross dressing, I do a little of this, a little of that, you know, 'it's going to be fine, we'll work all this stuff out.'"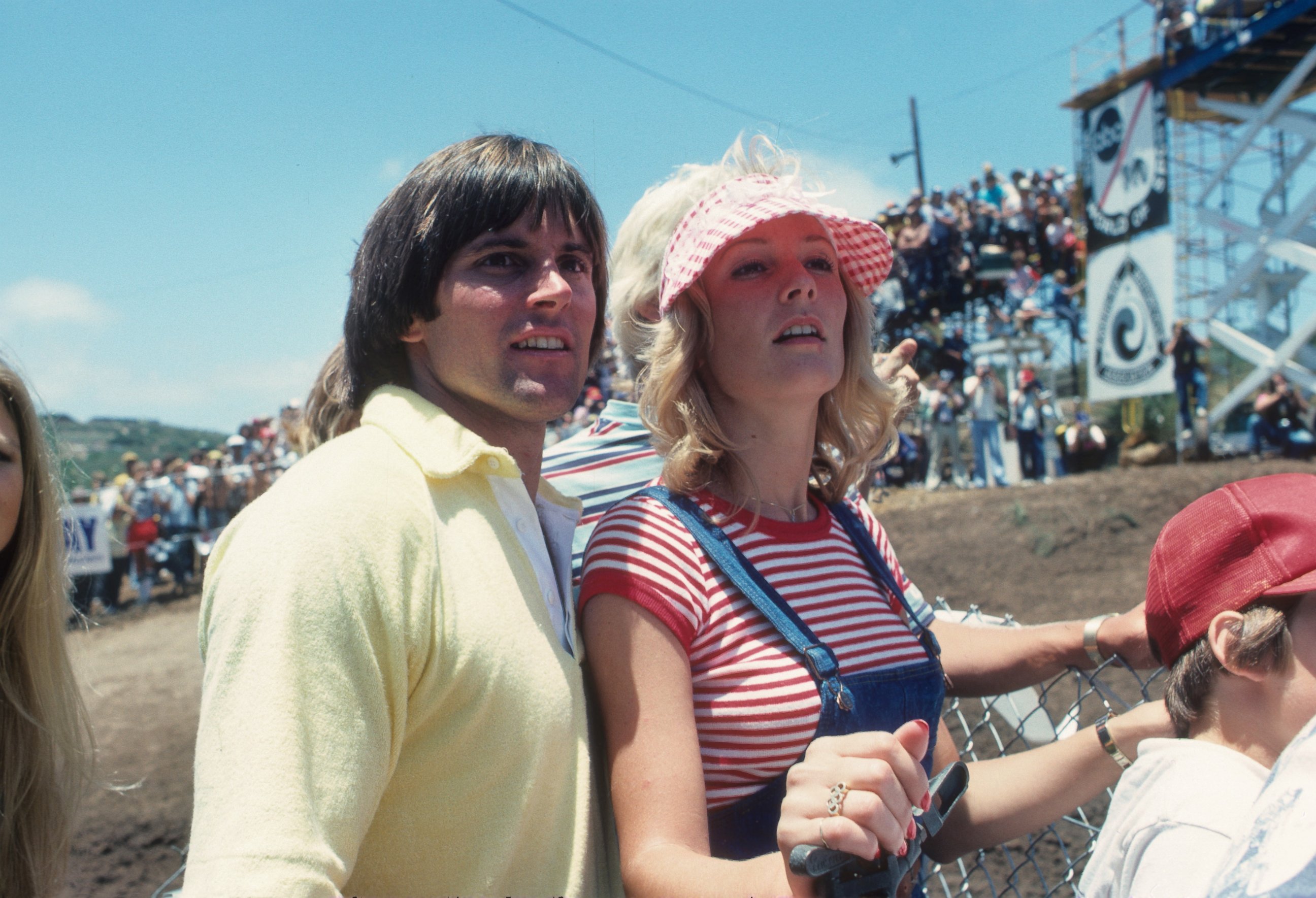 Jenner and Chrystie divorced in 1981. In a statement to ABC News, Chrystie said, "Someone who has lived 65 years of his life as the wrong gender has every right to live the last quarter of his life as his authentic self. I support him and so hope the world can too. I pray for his happiness for the rest of his journey."
1980s: Jenner Starts Hormone Therapy
In 1981, Jenner married his second wife, Linda Thompson, a glamorous songwriter and TV actress who had been Elvis' girlfriend. They had two sons, Brandon and Brody.
Jenner said he told Linda about the issues he was dealing with towards the end of their relationship and, by 1984, the couple had separated, which Jenner said was due in large part to his gender identity struggle.
Linda told ABC News in a statement: "Bruce has always had my loyalty, even if he wasn't aware of it. I support his courage and commitment to this new chapter of his life. My hope is that his transition will inspire others who struggle with their identities, and my prayer is that humanity has evolved and been educated enough to exercise kindness toward those we may perceive as 'different.'"
By the time Jenner's divorce from Thompson was finalized, endorsement deals had dried up. He was in a depression, and sought help from a doctor for the first time in his life.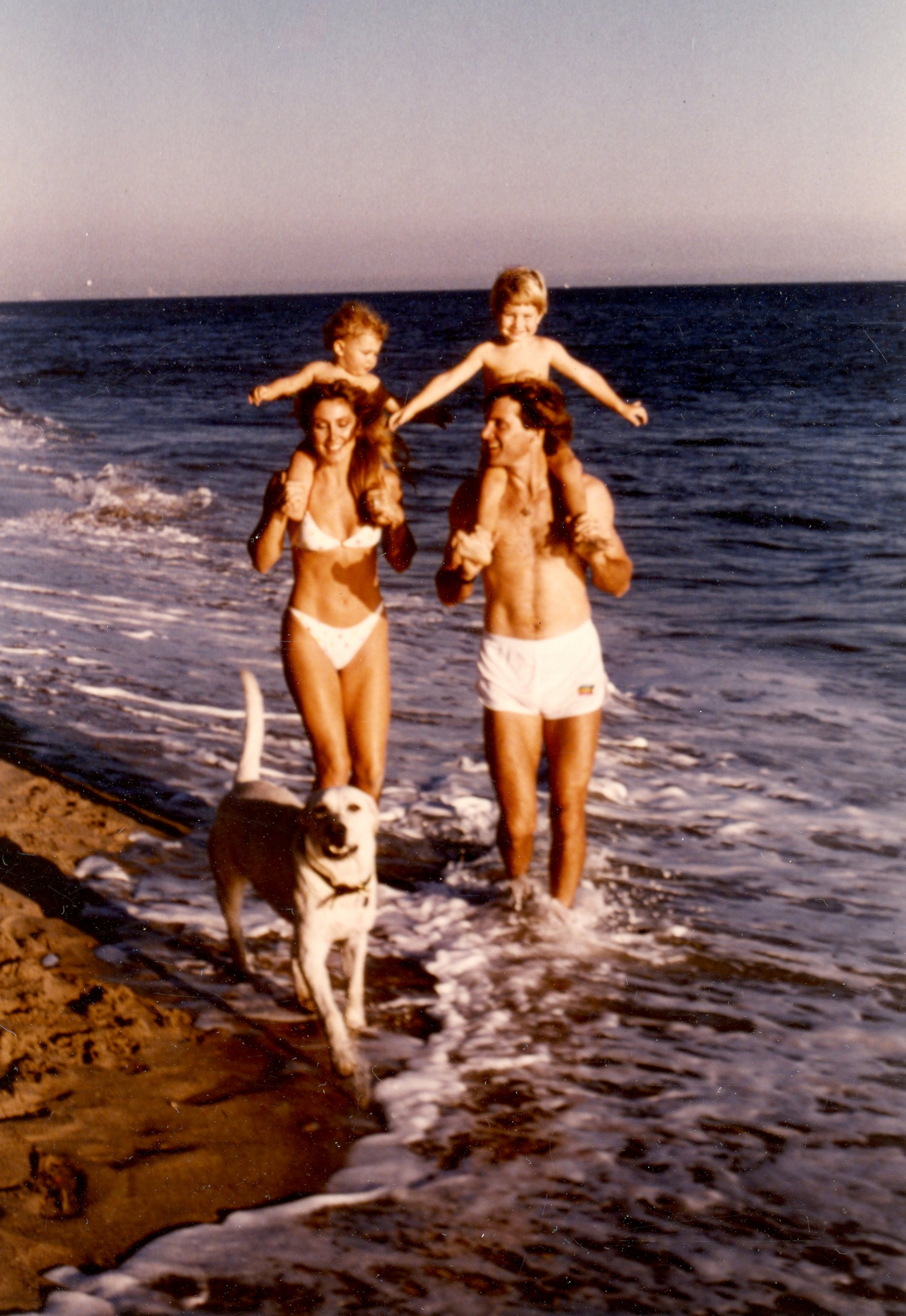 In the late 1980s, Jenner started taking estrogen for the first time. Jenner had a nose job and had electrolysis to remove his beard.
For the next five years, Jenner struggled to sort out his feelings, but he finally came clean to his older sister, Pam.
"He said, 'I have a family matter I would like to talk to you about,'" Pam Mettler said. "He told me that he had always felt that he should have been a girl. I said, 'what?' I couldn't believe it. I didn't understand it."
1990s: Jenner Meets and Marries Kris
When Jenner met Kris Kardashian in 1990, she was in the process of divorcing famed defense attorney Robert Kardashian.
By that time, Jenner had been taking female hormones for years and had started to develop breasts.
"I had been on hormones for five years and I was a good solid 36B something so you really can't, you know, you can't hide those things," Jenner said. "And she goes 'well you know, OK,' you know, 'you like to wear women's clothes' … and I kind of downplayed it some."
"When you love somebody, you have a tendency-- you don't want to hurt them," he added.
The couple married in 1991, and Kris helped revitalize Jenner's career as a pop culture icon, booking Jenner for fitness infomercials and public appearances on talk shows, game shows and as a motivational speaker. Throughout their relationship and marriage, Jenner's public and private life were very different.
"I would walk off stage, and I would feel like a liar. I would say, 'You've just got no guts' and then I would literally go up into the hotel room, change [into women's] clothes and walk around," he said.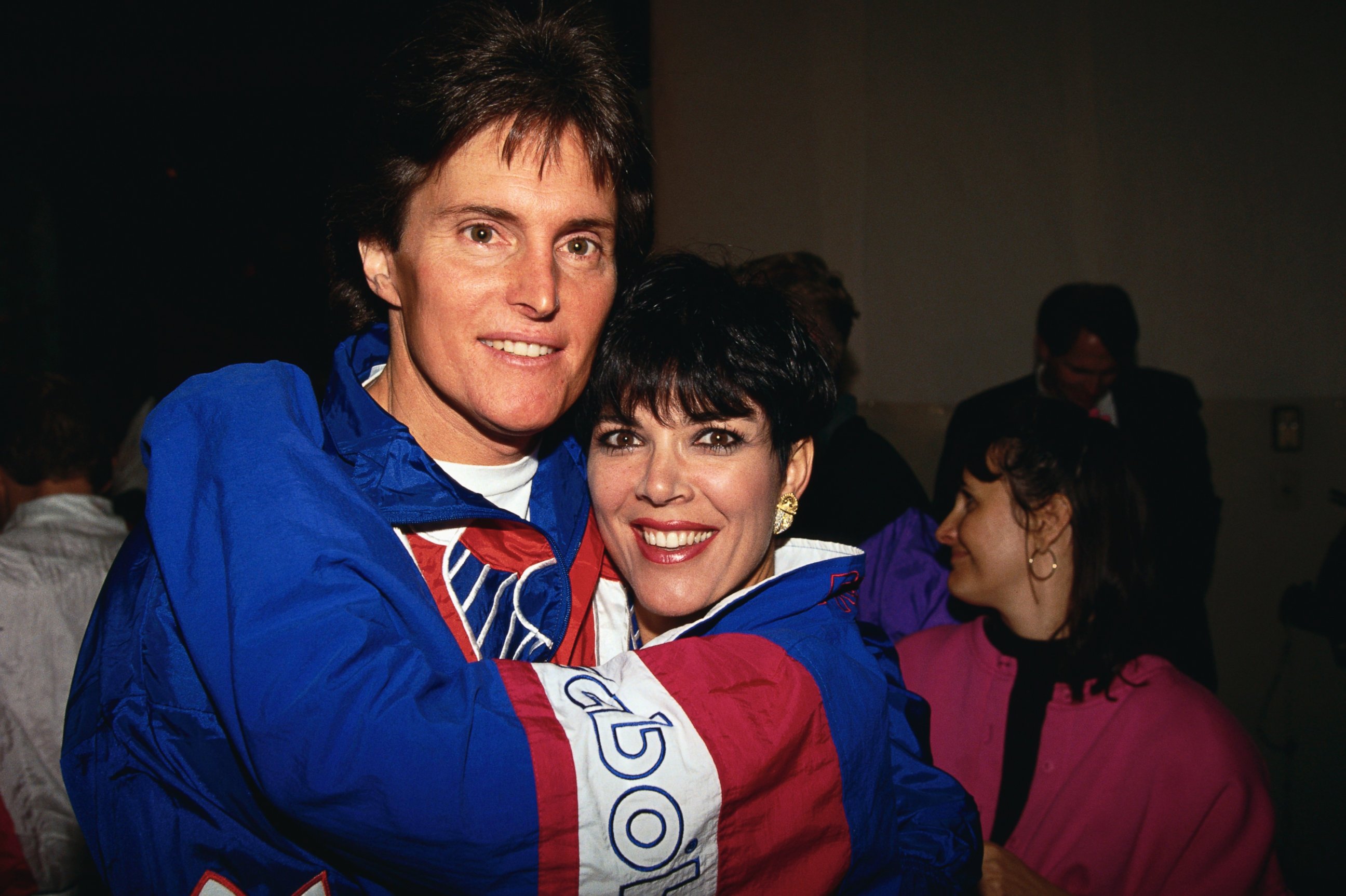 Bruce and Kris Jenner would ultimately have 10 children together with their blended family, four children from his two previous marriages -- Burt, Cassandra, Brandon and Brody -- four children from Kris's previous marriage -- Kourtney, Kim, Khloe and Rob Kardashian -- and then they had two more children of their own: Kendall, who was born in 1995, and Kylie, who was born in 1997.
"I probably was not as good at saying, you know, 'hey this is really down deep in my soul and I don't know if I can go further like this,'" Jenner said. "She would allow cross-dressing here, cross-dressing there, you know, going on the road, and going in a hotel, and she was OK with that if she didn't see really that much of it, or hardly at all."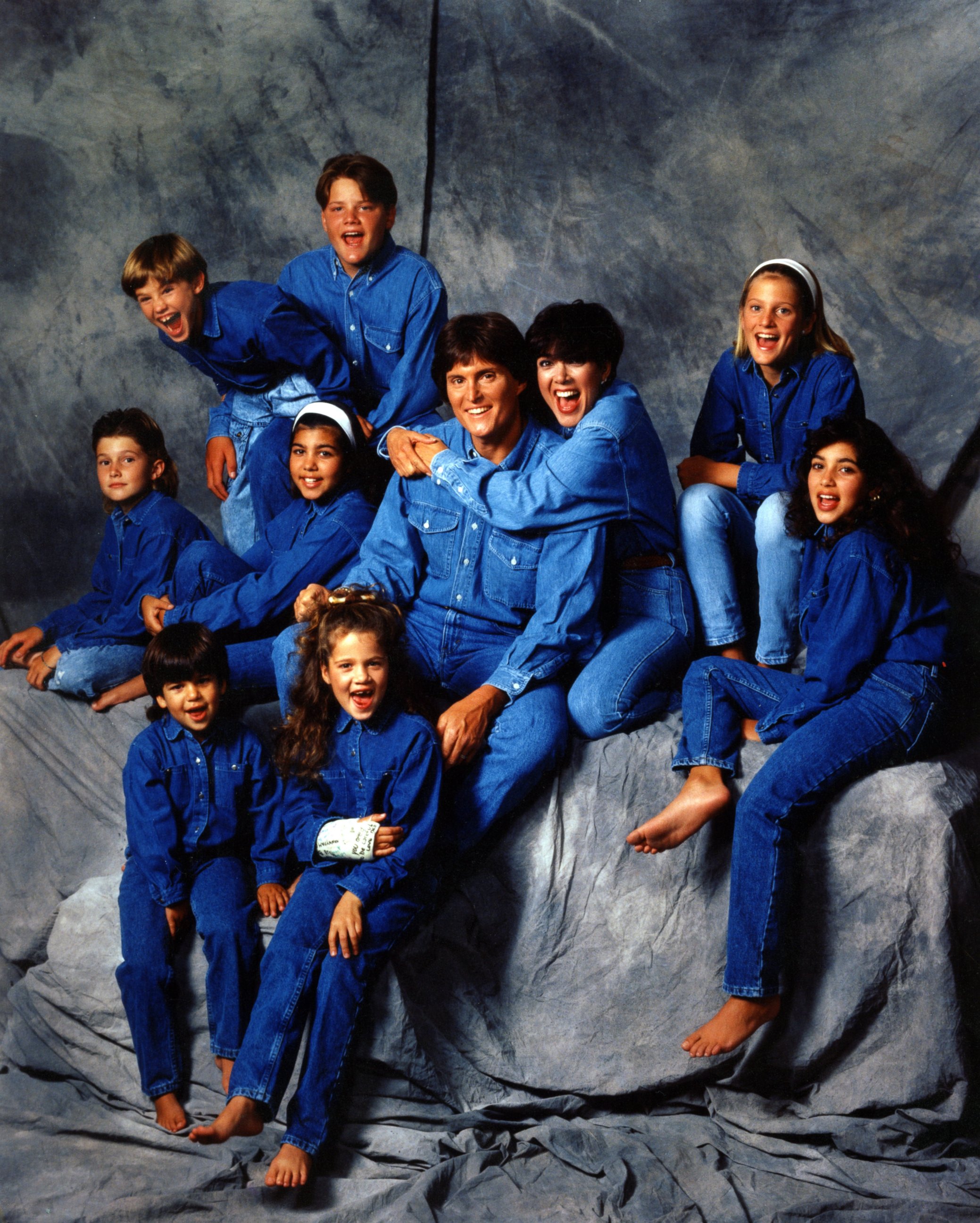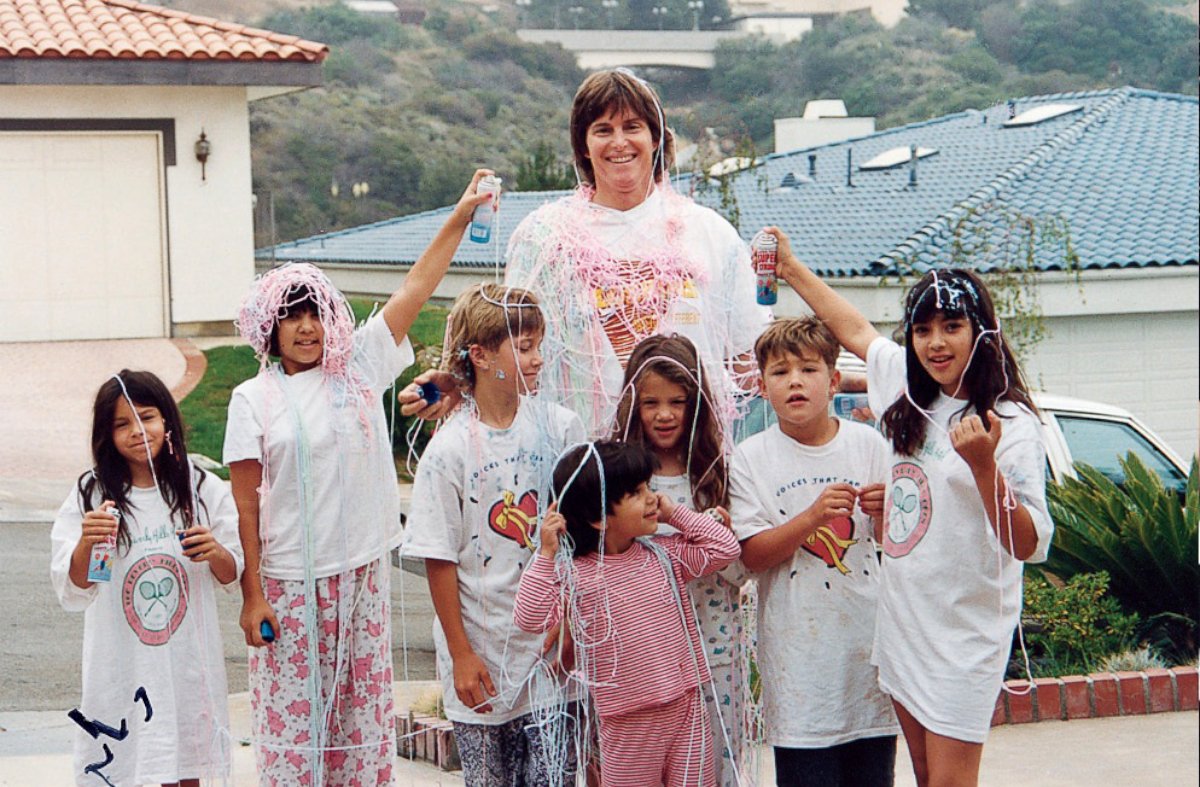 2000s: 'Keeping Up With the Kardashians' Empire Launches
Nearly two decades into Bruce and Kris Jenner's marriage, Kris negotiated a deal for a reality show that would give the Kardashians a chance to do eight episodes of "Keeping Up With the Kardashians" in 2007. The show's enormous success led to money pouring in from the network, advertisers, endorsement deals, clothing lines and mobile apps.
Jenner has no regrets about doing the show.
"We're going to make a difference in the world with what we're doing," he said. "And if the whole Kardashian show and reality television gave me that foothold into that world—to be able to go out there and really do something good, I'm all for it. I got no problem with that."
"I had the story," he continued. "We had done 425 episodes I think, over almost eight years, and the entire run I kept thinking to myself, 'oh my god, this whole thing.' The one real true story in the family was the one I was hiding and nobody knew about it. The one thing that could really make a difference in people's lives was right here in my soul and I could not tell that story."
But after more than 20 years of marriage, Kris and Bruce Jenner's relationship started to fray. Eventually, Jenner told Kris about how much he wanted to stop living as a man.
"Kris and I had all these great years together, so many memories, 23 years together, raised kids. Raised phenomenal, phenomenal children," he said. "[But] I couldn't take the walls constantly closing in on me."
"I loved Kris," Jenner continued. "I had a wonderful life with her. I learned a lot from her. That's what you like in a relationship, to be able to learn from the person you're with. I thought we had a pretty good sex life. Later on as I heard, maybe, maybe we didn't."
In 2013, Jenner and Kris separated, and Jenner moved into a house in Malibu.
2014: Jenner Moves On
By 2014, Jenner was back on hormone therapy.
In January of last year, Jenner made a very private doctor's appointment to have his Adam's apple shaved down, but a tabloid found out and took photos of him leaving the doctor's office, causing a media frenzy.
At the time, Jenner had not talked to his family about his transition.
"That night I thought, 'oh it's, like, over.'" Jenner said. "Heart's pounding… and I thought, wouldn't the easiest thing to be right now -- and I could see where people get to that -- is go in the room, got a gun, 'boom,' you know, 'pain's over. It's done,' you know, 'go to a better place'... and I thought ... 'I can't do something like that' ... I want to know how this story ends, you know? How does my story end?"
In September 2014, Kris Jenner filed for divorce. Their separation had played out on a season of "Keeping Up With the Kardashians."
"Kris is a good woman, I've got no complaints with her. I mean, she is a good person," he said. "Honestly… if she had been really good with it, and understanding, we'd probably still be together."
ABC News reached out to Kris Jenner for this report, but she declined to comment.
Today: Jenner Says 'This Has Always Been Me'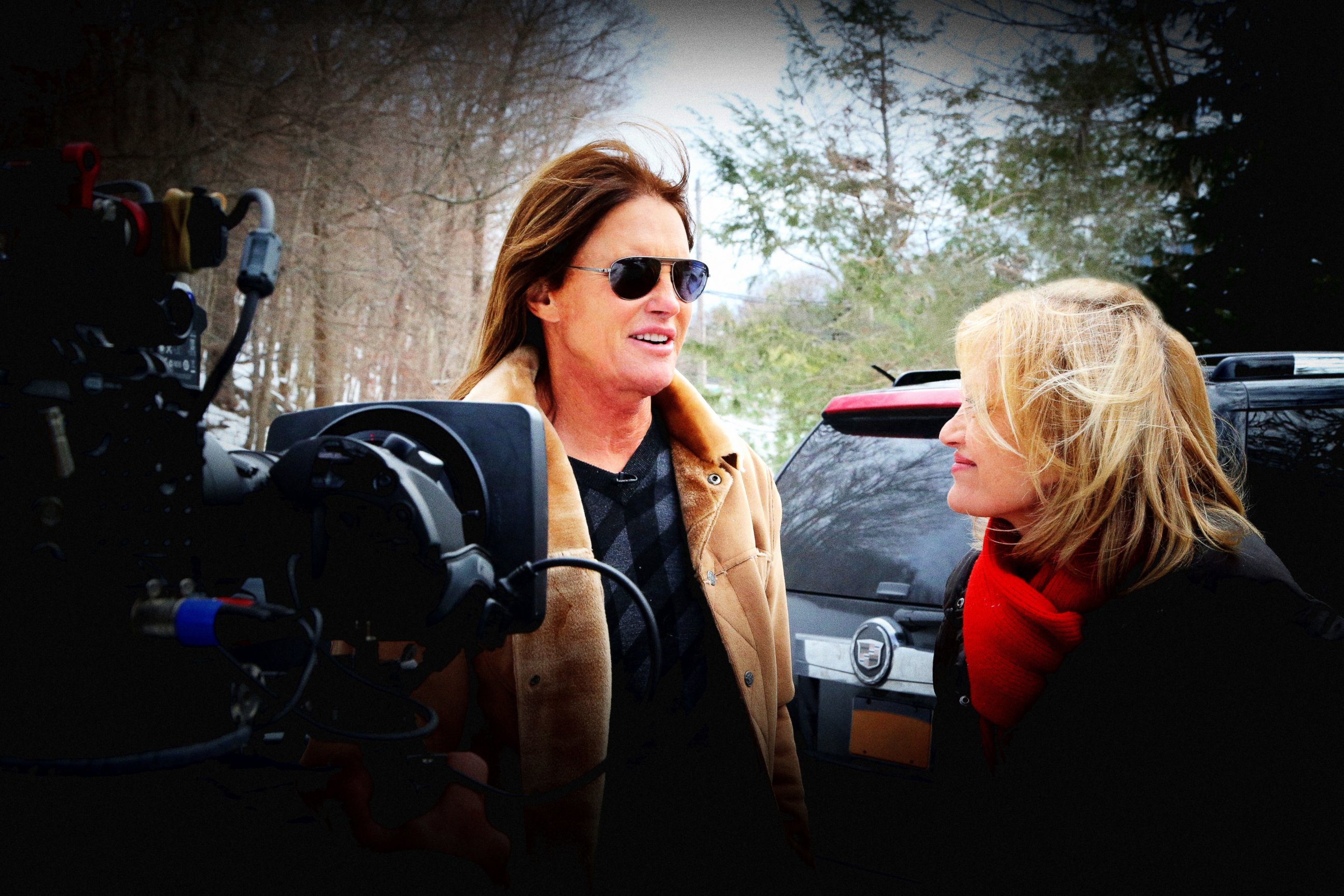 Jenner plans to change his name, but said he is not ready to disclose what "her" name will be, though he did show Diane Sawyer a closet full of women's clothes and commented that his style was more "conservative" than his famous step-daughter, Kim Kardashian. The former Olympian also hosts "girls nights" in private.
Jenner has now told all 10 children about his being transgender, saying: "I couldn't come out earlier and be honest because of my children."
When he told his children about his decision to move forward with his transition, "They all cried, mostly because they didn't want anybody to hurt Dad."
"They are very protective of me," he added.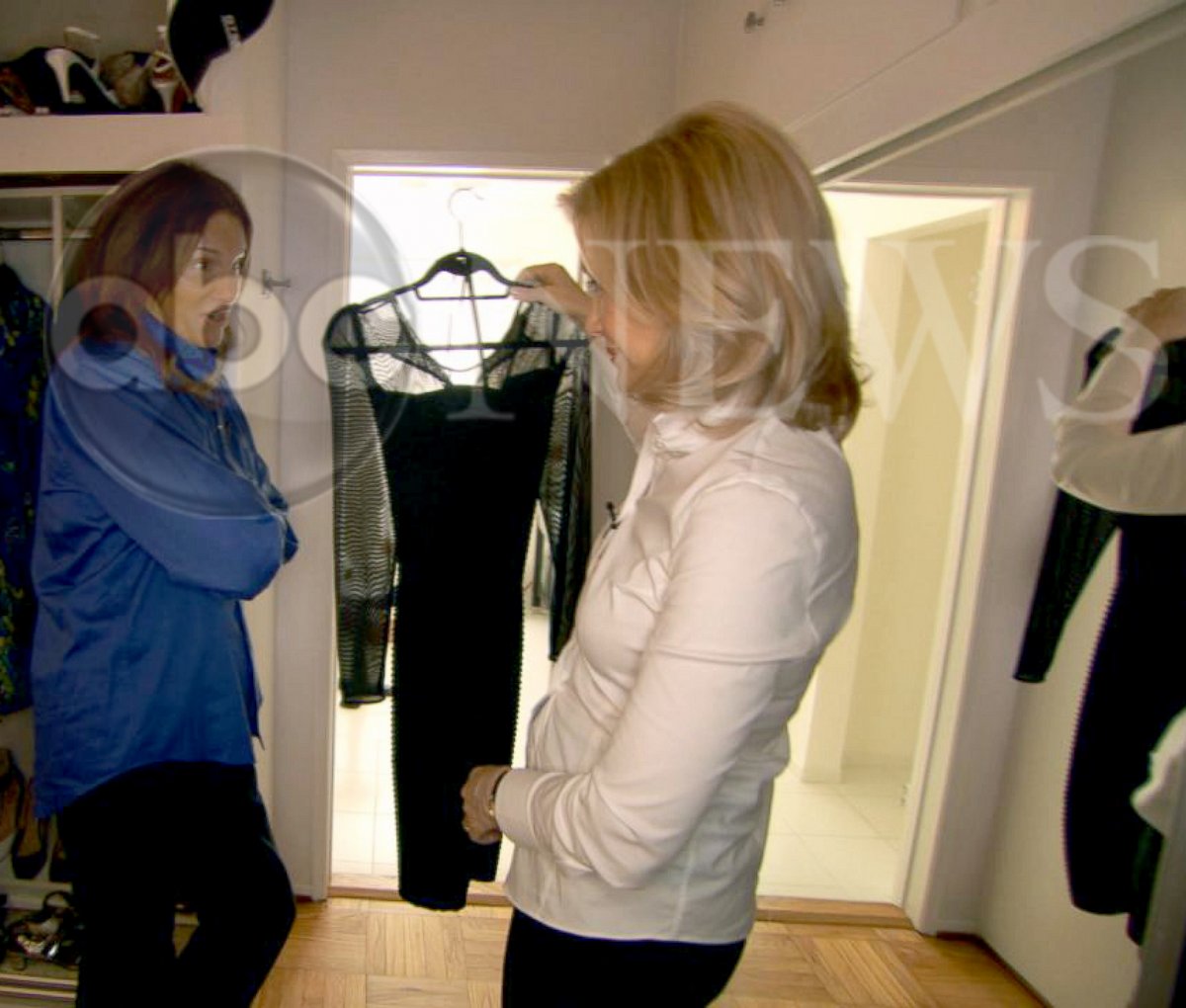 Jenner's sister, Pam, and their mother, Esther, also now know -- his father is deceased -- all of whom have shown love and support.
"I was very proud of you when you stood on that podium in Montreal," Esther said in a message to Jenner during the "20/20" special. "I never thought I could be more proud of you but I'm learning I can be."
Jenner is considering what's next for him in his process, but is taking it one day at a time.
"Am I saying goodbye to something? I'm saying goodbye to people's perception of me and who I am," Jenner said. "I'm not saying goodbye to me because this has always been me."