Christopher Lee died at the age of 93 earlier this week after putting his stamp on Hollywood -- appearing in more than 200 major motion pictures.
He was good, even when playing the bad guy.
Here's a look back at five of Lee's roles -- movies that Lee made better because he was in them.
1 - "Star Wars: Episode II: Attack of the Clones"
In 2002's "Attack of the Clones," Lee played Count Dooku, who fought and took down Anakin Skywalker and Obi-Wan Kenobi before facing off against Yoda in an epic showdown. Skywalker would take out Dooku in the next film on his way to becoming Darth Vader, but Dooku had a nice run and was a scene stealer every time his character was on the screen.
2 - "The Lord of the Rings: The Two Towers"
Also in 2002, Lee made another turn as the bad guy -- Saruman in "Lord of the Rings: The Two Towers." His physical transformation to play the White Wizard, who wanted the ring for himself, was amazing. Lee personified the theme of the man who used to be good, but studied dark magic and became evil. His battle with Gandalf will always be one every movie lover needs to watch.
3 - "The Man With the Golden Gun"
Opposite Roger Moore's "James Bond," Lee played Francisco Scaramanga, an expert marksman and assassin.
"His main weapon is a golden gun, custom-made by Lazar of Macau, that fires only one shot a golden dum-dum [soft] bullet. He never misses, thus only needing that one shot," the character's bio in IMDB reads.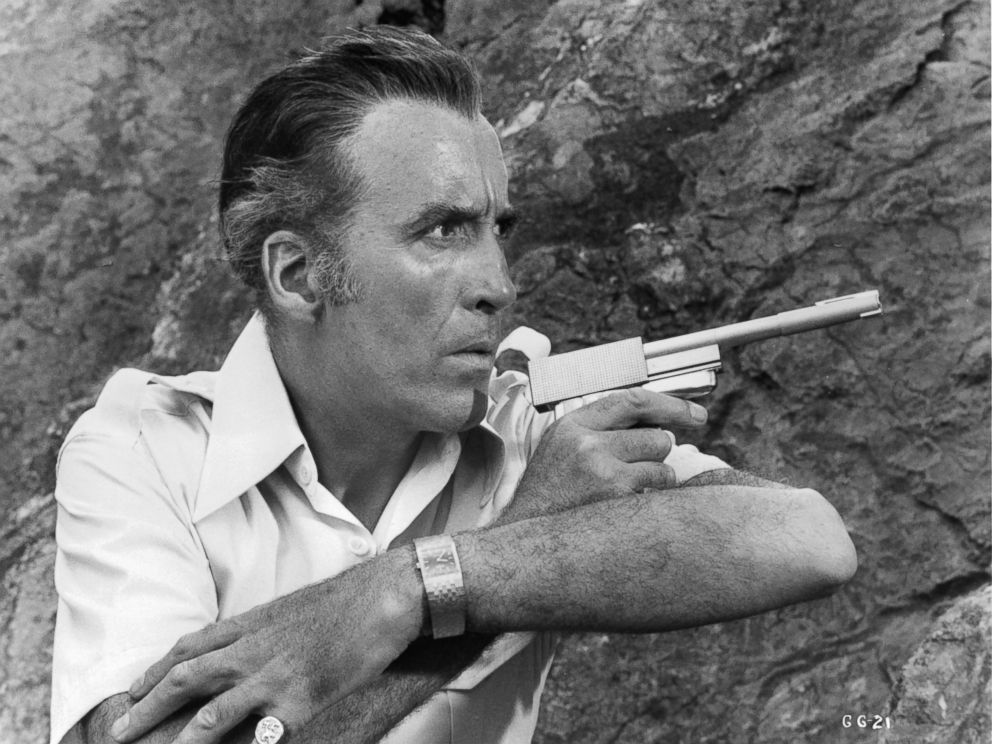 4 - "Horror of Dracula"
Okay, Lee made a slew of Dracula movies and really owned the character in a unique way, but this was his first, in 1958. What followed after were "Dracula Has Risen from the Grave" 10 years later and "Count Dracula" in 1970, and many more up until "Dracula and Son" in 1976. Yeah, he made a movie about Dracula having a son! Talk about putting a twist on a classic tale.
5 - "The Wicker Man"
This role, as Lord Summerisle in this 1973 cult classic, got Lee nominated for a Saturn Award. "The Wicker Man" was another horror film, Lee's area of expertise. Edward Woodward played the police officer sent to an island village to find a missing girl, while Lee played the island's leader. This movie was as bizarre as it was original. It was a movie ahead of its time.