'Cinderella' Star Lily James Originally Auditioned for a Different Role
Lily James, in the lead role, talks about the part for which she first read.
— -- Lily James is -- dare we say it -- enchanting in the lead role of the Disney-revamped "Cinderella" movie, but the actress said she first auditioned for another role entirely.
"I actually originally went in for one of the sisters, to play Anastasia," James, 25, said in an interview with "Nightline." "And I had this awful pink-orange jumper and my hair had been dyed blonde with big brown roots."
But James thinks it was her hair that helped give her an opportunity to read for the part of Ella. "I think because I had blonde hair the casting director said, 'Oh, you should read for Ella while you're here,'" she said.
Although Ella and Lady Rose MacClare, the character James plays on the PBS series "Downton Abbey," are both blonde, James said she is actually a natural brunette.
"This is all lies," she joked, referring to her hair.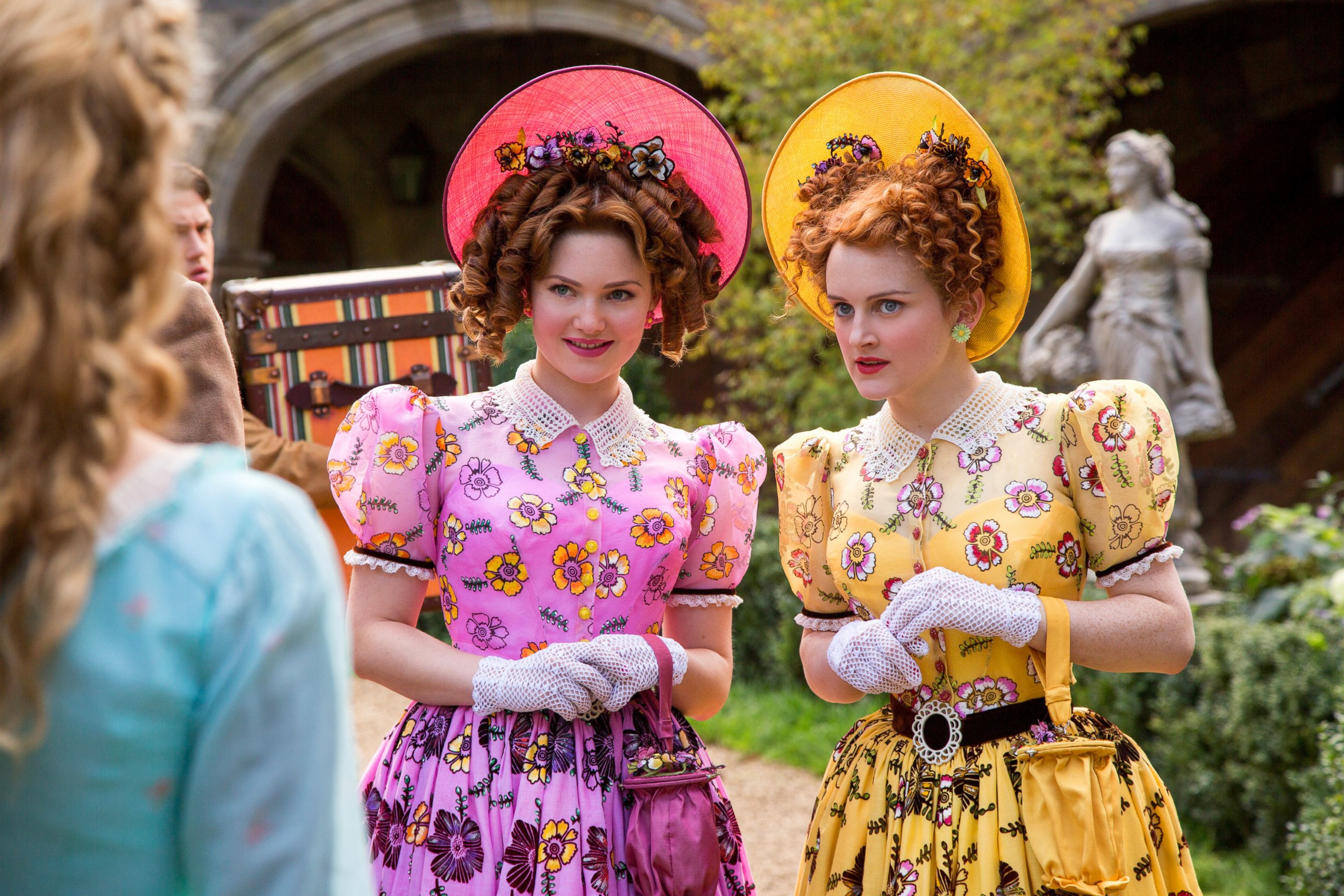 In the Disney live-action retelling of the classic tale, Cinderella is kind, but strong, and forges her own destiny. Director Kenneth Branagh said he saw something in James that made her perfect for the lead role.
"She's a funny kid," Branagh said. "She knew there's a beautiful absurdity about it as well. Ultimately, it need not be taken that seriously, and that was a Cinderella quality that we wanted. She still was completely professional and committed to it, but she had a lightness of spirit about it which we thought was perfect for our Cinderella."
The Walt Disney Co. is the parent company of ABC News.
Re-imagining "Cinderella's" iconic ball gown for the new film was the brainchild of Oscar-winning costume designer Sandy Powell. It took 270 yards of fabric, over three miles of hemming, and 20 people 500 hours to make eight identical Cinderella gowns, not to mention the "glass" slippers were made of Swarovski crystal.
"This dress probably took longer than any other dress I've ever designed for any film," Powell said. "Twenty different people did different things on the dress. I mean it would be one person who was just doing the hems, one person who heat-pressed all of the Swarovski crystal, one person would dye the fabrics."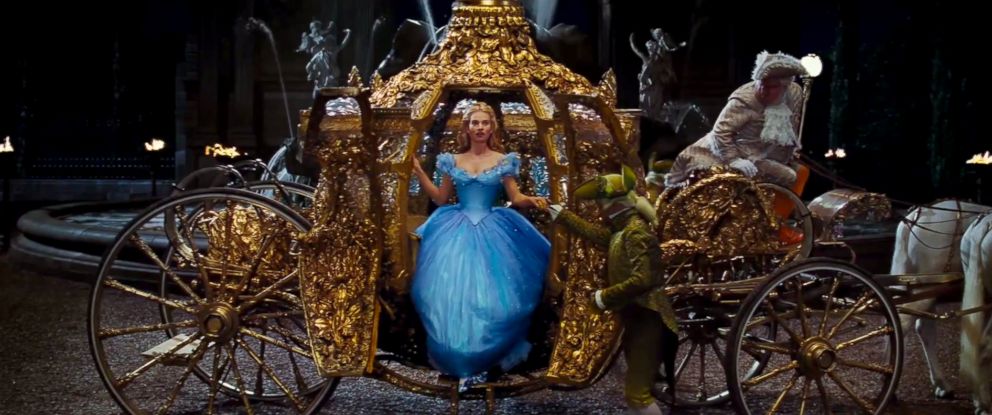 There was some speculation early on that special effects were used to make James appear slimmer in the gown, but Powell and James said it wasn't true -- it was just the illusion with a tight corset.
"I have naturally a quite small waist," she said. "And on top of that I have a corset that was pulled me into the inch of my life."
James said the corset part of the gown slimmed her down to a 17-inch waist. "And then the skirt is so big that the perspective and the proportions make it look smaller than it is," she added.
"Cinderella" opens in theaters March 13.
ABC News' Nick Watt contributed to this report.