Supermodel Coco Rocha has been an icon in the fashion world not only for her moves on the runway, but also for her voice in fighting sexism, harassment and for worker's rights in the industry.
Now the "Queen of Pose" is creating a boot camp to improve the fashion industry for the next generation of models. In addition to practicing poses, runway walks and other modeling skills, Rocha's camp provides students with what she says are important tips and an understanding about the industry's less glamorous and sometimes toxic aspects.
"There is no school. We don't go to a university of modeling. There isn't a business program for us to understand contracts, your rights, agencies [or] the accounting system," Rocha told "Impact x Nightline's" Juju Chang. "It is mind boggling the sort of behind the scenes that models are expected to understand on Day One."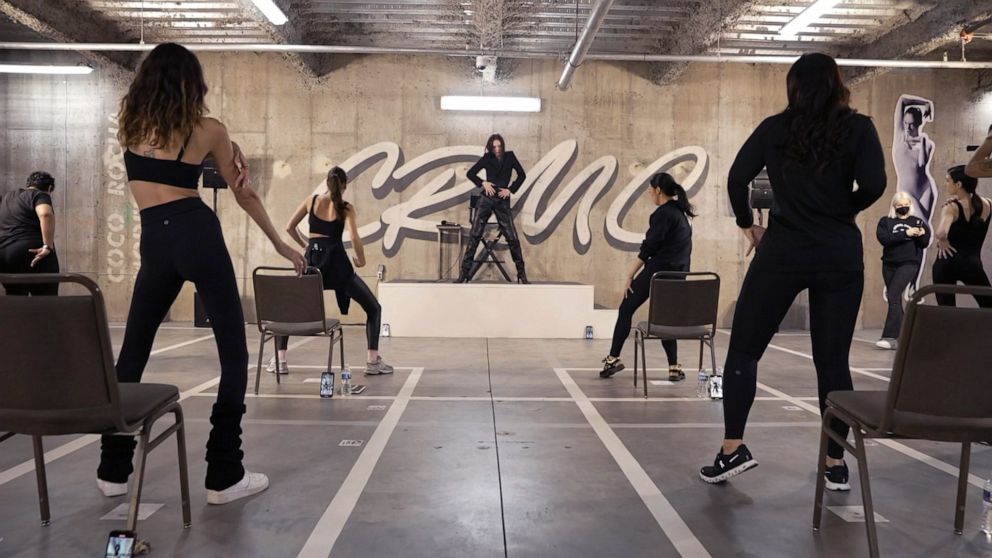 Rocha gave "Impact x Nightline" an inside look at her camp in an episode now streaming on Hulu and spoke about her career and activism in the industry.
Rocha, who grew up in Canada, began modeling after she was discovered at an Irish dance competition. After rising to the spotlight on the runway, she began using social media to talk candidly about the industry and speak out against body shaming and harassment.
Rocha recalled one incident when she was 16 when she was told by a photographer to pose seminude in front of them without her mother present.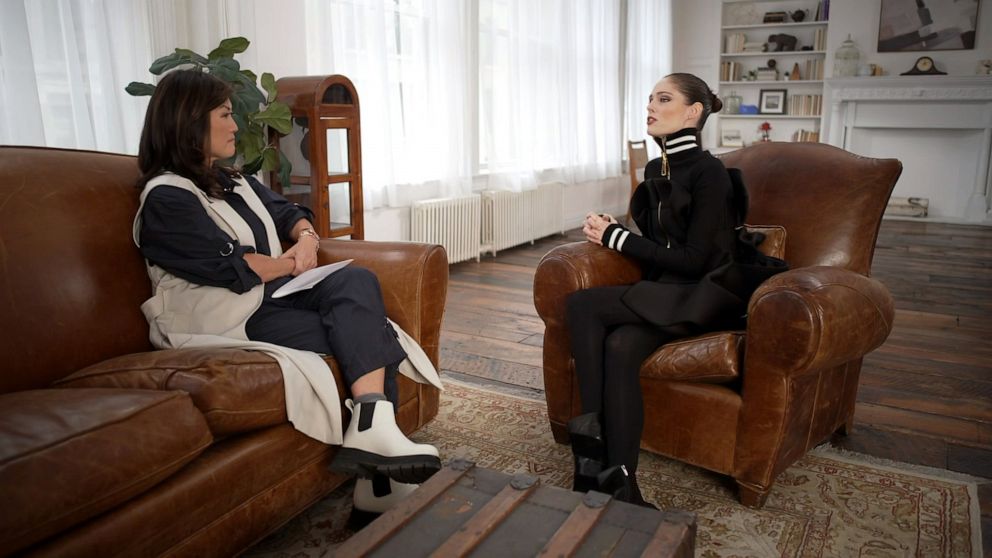 "I remember saying, 'I don't think so.' And they said, 'Well, it's either this or you go home back to Canada,'" she said. "And I think at the time, I just wanted, let me do what the adults need me to do and then, like, let me get out of here."
Rocha's calls for change were more empowered after Vogue Editor-in-Chief Anna Wintour encouraged her to give a public address and talk about her experiences.
"It was literally the wild, wild West here," she said. "Do not bring a chaperone. You don't have to really feed them. You don't even have to worry about their schooling. If anything should happen physically, mentally [and] emotionally, no one would know. And it was very easy to just get a new model."
Rocha's activism was instrumental in passing a New York State labor law in 2013 that recognizes models under the age of 18 as child performers. The law limits the number of hours young models can work at a time with strict curfews, includes a mandatory financial trust and requires chaperones and tutors on set.
Five years ago, Rocha and her husband James Conran opened up the Coco Rocha Model Camp and encouraged models of all backgrounds and experience levels to attend.
Rocha herself is on hand for many classes, including poses and runway walking. But, she said, most importantly she and her husband have sit-downs with the students to talk about how they can navigate the dangers of the industry.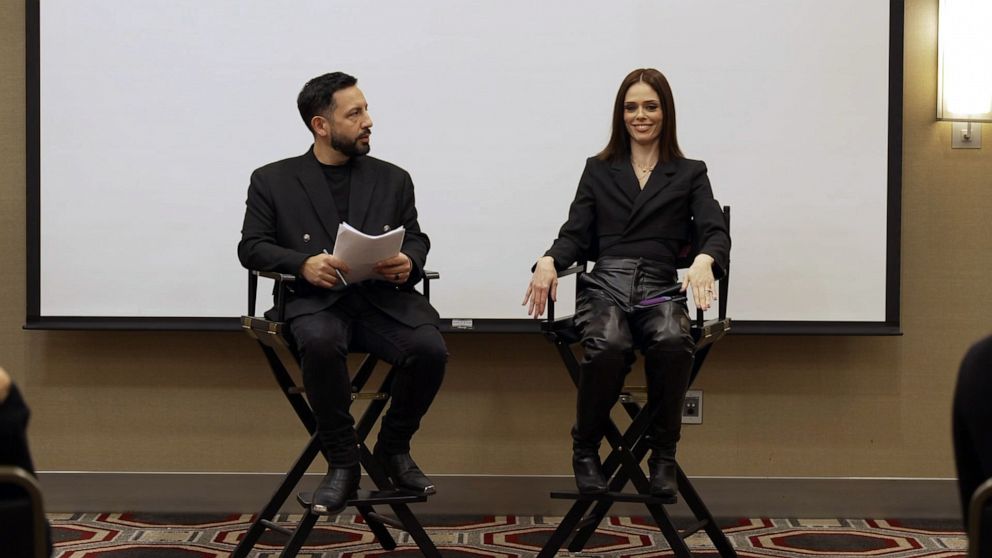 "So someone said, 'How can I deal with creeps on set?' Ask other models their experience. Even then, if it's the first time working with someone, bring a friend," Conran told a group of students. "If there's a weird vibe, that friend is going to be ready to grab your stuff, and you're going to walk out of that situation."
"However you react, it was right for that moment, because your safety matters more than anything," Rocha added.
Angela Vaughan, a 22-year-old college graduate who attended the camp, told "Impact" that she was excited to attend the classes and welcomed Rocha's advice.
"Regardless of what I do, I just want to make sure I'm still Angela at the end of the day," she said.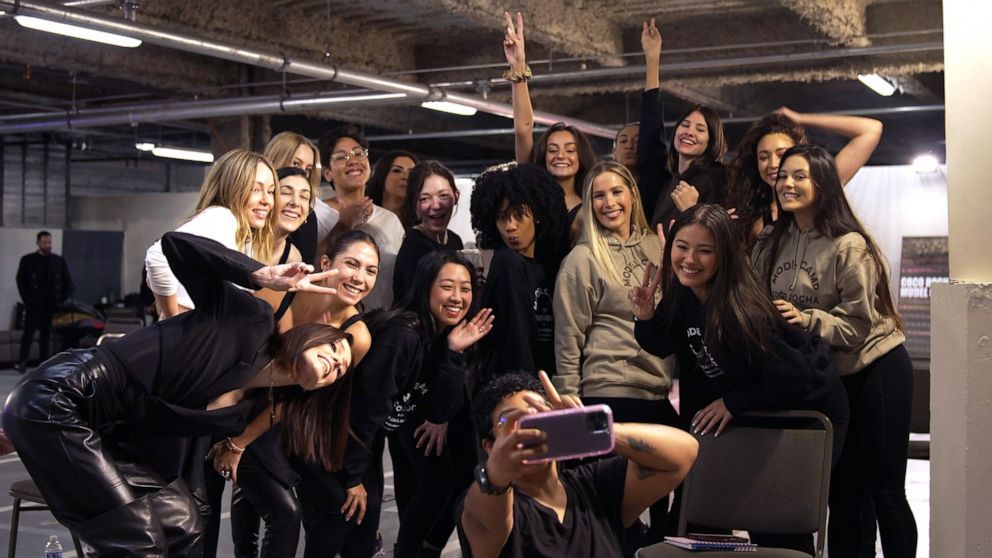 Rocha said she plans to continue helping future models and changing the industry to eliminate harassment and unfair working environments.
"I think too many times I was trying to tell the industry, "This is how you could change." And it worked to a point. But also it felt like I was forcing it down people's throats," she said. "So to create Model Camp, it was my way of saying, 'I'll train you. Now you go out there and tell them how it's done.'"