— -- Just as her much hyped HBO special came to an end on Saturday night, Beyonce released her latest musical offering -- a new visual album called "Lemonade."
The 12-track album tells the painful story of the "baddest woman in the game" who gets cheated on, taking the listener on an emotional journey from the first signs of infidelity in the relationship to, ultimately, forgiveness.
The album's music features guest appearances by Jack White, The Weeknd, James Blake and Kendrick Lamar, and plenty more celebrity cameos in the visuals.
Still, Bey reveals who inspired the album's name in the short film's home video footage, featuring Jay Z's grandmother Hattie White.
"I had my ups and downs, but I always found the inner strength to pull myself up," White said to a crowd of friends and family at her 90th birthday party. "I was served lemons, but I made lemonade."
Here's a complete breakdown of Beyonce's sixth studio and second visual album by track: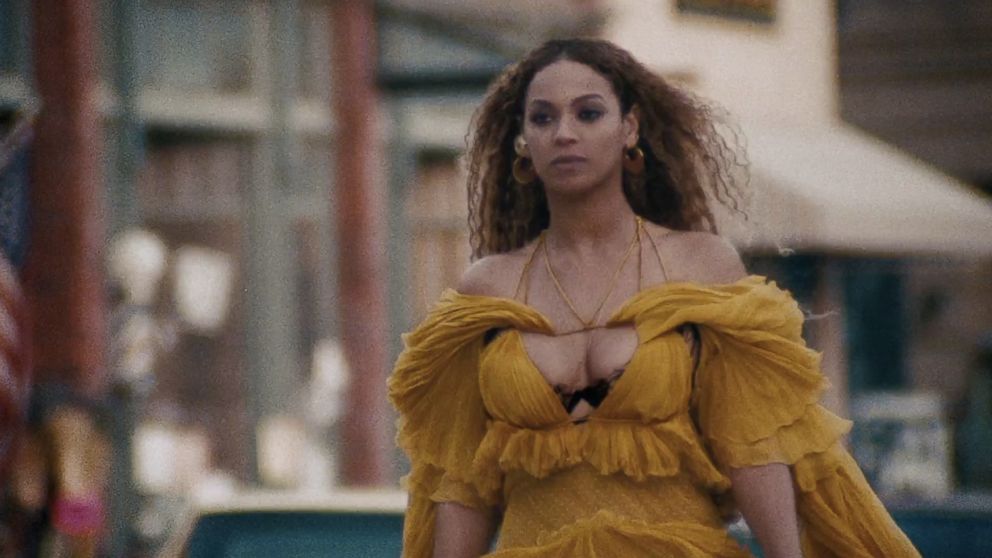 "Pray You Can Catch Me"
When we're introduced to Beyonce, she's almost unrecognizable. Standing in a field, wearing a black hoodie to cover up her signature golden curls, Bey is lurking. In this heart-wrenching ballad, she sings: "You can taste the dishonesty/It's all over your breath as you pass it off so cavalier." Beyonce is watching her man cheat on her, yet she wants him to know that she knows. She's tired of hiding his secret. "I'm prayin' you catch me listening," she sings.
"Hold Up"
Bey is now back to being Bey in "Hold Up." Wearing yellow, her golden hair swinging down her back, she's nearly skipping down the street, seeking revenge. "Hold up/They don't love you like I love you," she sings, almost as a warning. If you get lost in the sweet reggae vibe of the song, you may miss the anger, which is clearly on display in the video. Beyonce swings a baseball bat into a yellow fire hydrant, a car window and even a security camera. No one is catching her.
"Don't Hurt Yourself"
Beyonce gets help from rocker Jack White on this song, which she sings in a garage. Still angry and wearing a fur, Bey sings, "Who the f*** do you think I is?/You ain't married to no average b**** boy." It seems her man isn't willing to reconcile just yet, even though he's caught as Bey sings, "Beautiful man, I know you're lying/I am not broken, I'm not crying, I'm not crying/You ain't trying hard enough."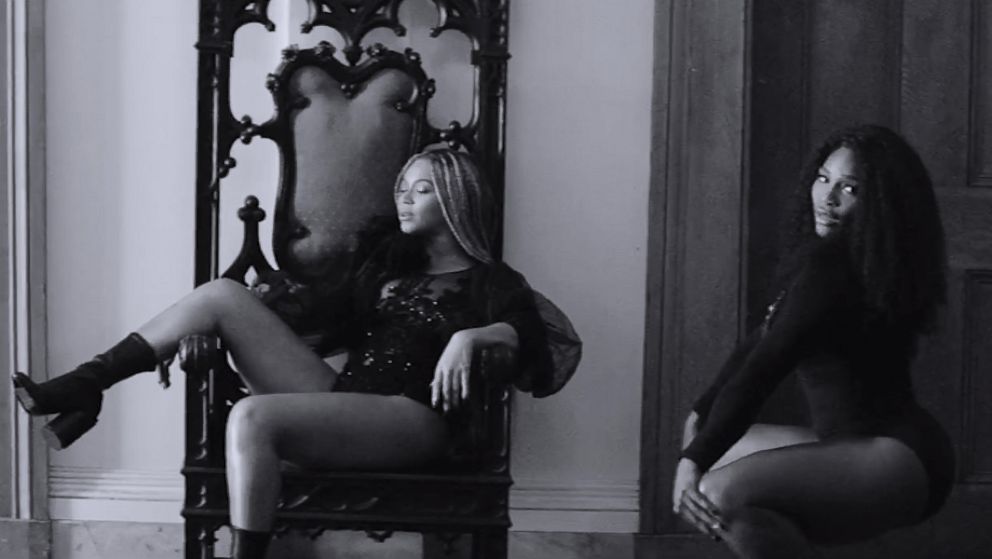 "Sorry"
The tables have turned in this up tempo track. Now, Beyonce just wants to dance her cares away with her girlfriends. In the video, she turns up on a party bus, having the time of her life. Back at home, Bey is joined by none other than a twerking Serena Williams who bounces while she sings, "Middle fingers up/put them hands high/wave it in his face/tell him, boy bye!" She also sheds light on who her man has been cheating with, singing: "He better call Becky with the good hair."
"6 Inch"
In this mid-tempo song, instead of focusing on her failed marriage, Beyonce seems to have refocused her energy on work. Getting help from The Weeknd, he sings, "She's stacking money every where she goes...she don't gotta give it up, she professional." Beyonce later joins him, singing of her own professional prowess: "She fights and she sweats those sleepless nights/but she don't mind, she loves the grind."
"Daddy Lessons"
Beyonce gets introspective on this track, seemingly dedicated to her father and one-time manager Matthew Knowles. In her first country track ever, the Texas native sings that her dad warned her about men who, like him, cheat. ("Daddy Lessons" is also the first song where Beyonce talks about her parents' failed marriage since her 2014 song, "Ring Off," dedicated to her mother, Tina.) In this song, however, Beyonce croons: "He told me when he's gone, here's what you do/when trouble comes to town, and men like me come around/oh, my daddy said shoot." In the video, Beyonce also slams rumors that her father had never met her daughter, Blue Ivy. Home footage shows the two happily playing.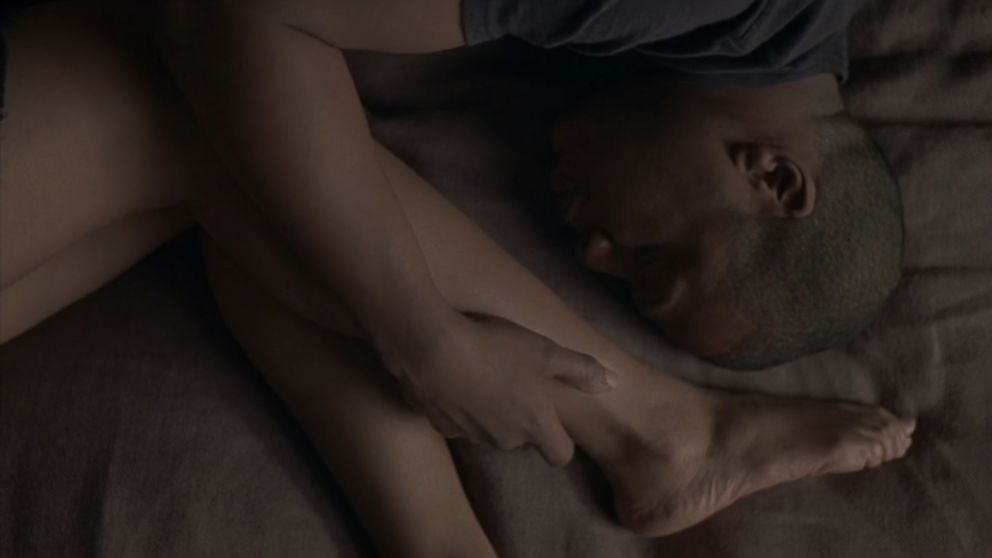 "Love Drought"
In the seventh song, Beyonce is trying to figure out why her husband cheated. "If I wasn't me, would you still feel me?/Like on my worst day? Or am I not thirsty enough?" she asks him. When she can't figure it out, she asks directly in the song, "Tell me, what did I do wrong?" It's clear that Beyonce wants to move toward reconciliation. In the video, she recites poetry by Warsan Shire, "If we're gonna heal it, let it be glorious."
"Sandcastles"
In this rare ballad, Beyonce recognizes that she may have hurt her husband by claiming she was leaving him after his infidelity. But watching him hurting, she sings that she can no longer leave. "Your heart is broken 'cause I walked away/And I know I promised that I couldn't stay baby/Every promise don't work out that way," she sings. The visuals are powerful as Bey's real-life hubby Jay Z acts out scenes where she's kissing his wedding ring and the two are inextricably cuddled up. It's the most intimate fans have seen the very private couple.
"Forward"
Let's call this track what it is: an interlude. Being only slightly more than a minute long, this song suggests that despite its troubles, the marriage is moving ahead. James Blake sings the word "forward" repeatedly and clarifies for Bey that despite her grind -- detailed in "6 Inch" -- she doesn't love her work more than her marriage. He sang, "I love you more than this job/please don't work for me."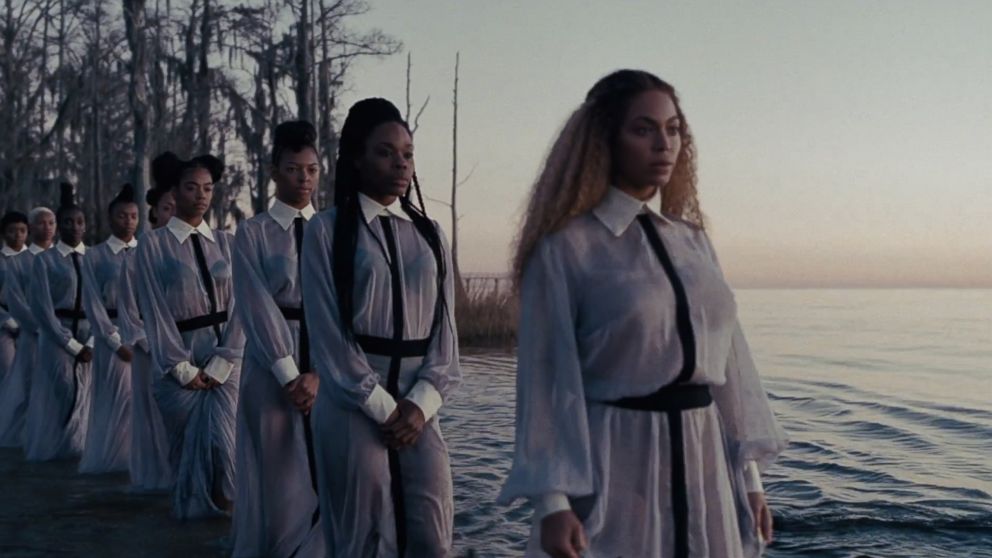 "Freedom"
Beyonce is surrounded by strong women in this music video -- from child actress Quvenzhané Wallis to singer Zendaya to the mothers of Trayvon Martin and Michael Brown. You could look at it as a statement of her right to love, but a closer look reveals a reflection on the civil rights of minorities. Bey gets help from Kendrick Lamar, who raps about being profiled and later jailed. "Open correctional gates in higher desert/Yeah, open our mind as we cast away oppression," he said.
"All Night"
In this mid-tempo song, Bey croons to her husband that she wants to rediscover the love they had by making up "all night long." And although she knows that "so many people" are "just tryna' touch ya'," she still wants to "give you some time to prove that I can trust you again."
"Formation"
Except in the credits, this song isn't featured in the full-length version of "Lemonade." Still, in this track, we see Bey come full circle and emerge as a confident woman who is "so possessive" that she "rock[s] his Roc necklaces," a nod to her husband's label, Roc Nation. And in a final moment of levity (or redemption?), Bey sings that she rewards her lover by taking him to Red Lobster.