— -- Courteney Cox admits in a new interview she may have gone overboard in her pursuit to keep looking young.
The 53-year-old "Friends" alumna told New Beauty magazine that she regrets having had certain cosmetic procedures because they made her look worse, not better.
"You have no idea because it's gradual, until you go, 'Oh, s---. This doesn't look right.' And it's worse in pictures than in real life," Cox said about the fillers and injections that she got.
After seeing herself in pictures, she realized she no longer looked like herself and had her procedures reversed.
"I've had all my fillers dissolved. I'm as natural as I can be. I feel better because I look like myself. I think that I now look more like the person that I was. I hope I do," she said.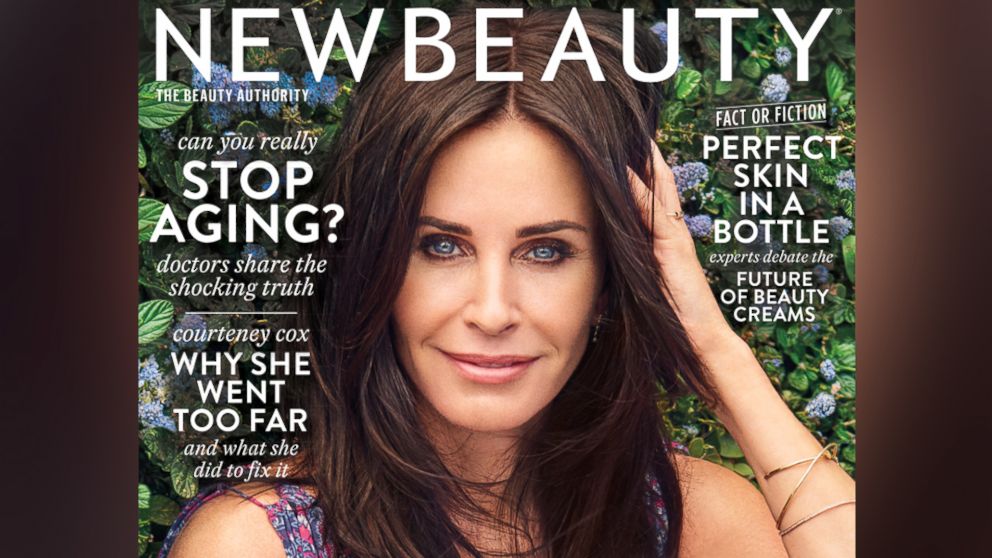 Cox said she has learned to embrace aging naturally.
"Things are going to change. Everything's going to drop. I was trying to make it not drop, but that made me look fake," she said. "You need movement in your face, especially if you have thin skin, like I do. Those aren't wrinkles — they're smile lines. I've had to learn to embrace movement and realize that fillers are not my friend."
Cox's much younger boyfriend, musician Johnny McDaid, 40, is certainly happy with the way she looks.
"External beauty isn't even on his radar. I used to worry about the age difference, but I don't think it matters," the "Cougar Town" star said. "He appreciates beauty, but it's deeper than that. It's deeper for me too, but luckily, I find him gorgeous and extremely sexy."
What's more, Cox, the mother of 13-year-old Coco, whose father is David Arquette, said she would love to have McDaid's baby.
"I could carry someone else's egg. I may be one of the older people doing it, but I would love to — with Johnny, that is," she said.