— -- Actor Frankie Muniz, "Shark Tank" star Barbara Corcoran, former Paralympic athlete Victoria Arlen and WWE superstar Nikki Bella will be battling one another on the dance floor during season 25 of "Dancing With the Stars."
Debbie Gibson, who sang her way to fame in the 1980s, will also compete this season, alongside Nick Lachey, who made his name in the '90s as the frontman of 98 Degrees.
Lachey, now a father of three, and pro dancer Peta Murgatroyd will face off against his wife, Vanessa Lachey, who is paired with Maks Chmerkovskiy, Murgatroyd's husband.
"I've actually moved out of the house for the duration of the season, just to keep the peace," Nick Lachey joked.
The celebrity cast members and their partners were announced live on "Good Morning America" today.
Season 25 of "DWTS" will feature Drew Scott, Sasha Pieterse, Barbara Corcoran, Derek Fisher, Victoria Arlen, Jordan Fisher, Nikki Bella, Terrell Owens, Frankie Muniz, Debbie Gibson, Lindsey Stirling, Vanessa Lachey and Nick Lachey.
Reigning Mirror Ball champ Rashad Jennings surprised the cast this morning by blending in with the "GMA" studio audience.
"A piece of advice I would give to everybody is, don't take yourself too serious," he said. "Have fun. It's an experience of a lifetime. And don't let the judges get under your skin. Embrace it all, really. Truly embrace it all."
The new season premieres on Monday, Sept. 18, 2017, at 8 p.m. ET on ABC. See the full list of celebrities and pro pairings below.
Drew Scott with Emma Slater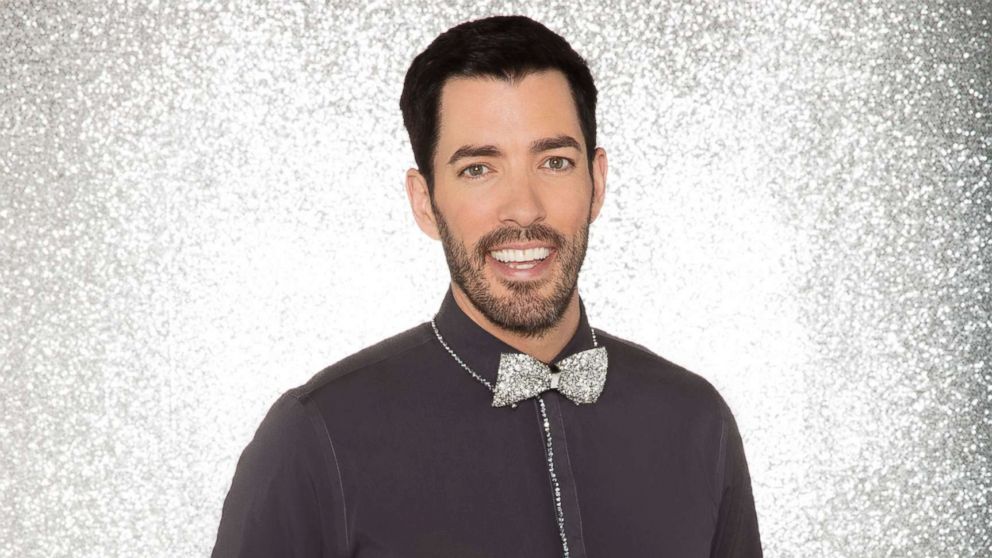 Scott was the first celebrity cast member to be announced for the upcoming season of "DWTS." He and his twin brother have charmed viewers for years with their long-running reality HGTV show, "Property Brothers," which follows them as they flip houses. Scott will be competing with last season's pro Mirror Ball winner, Slater.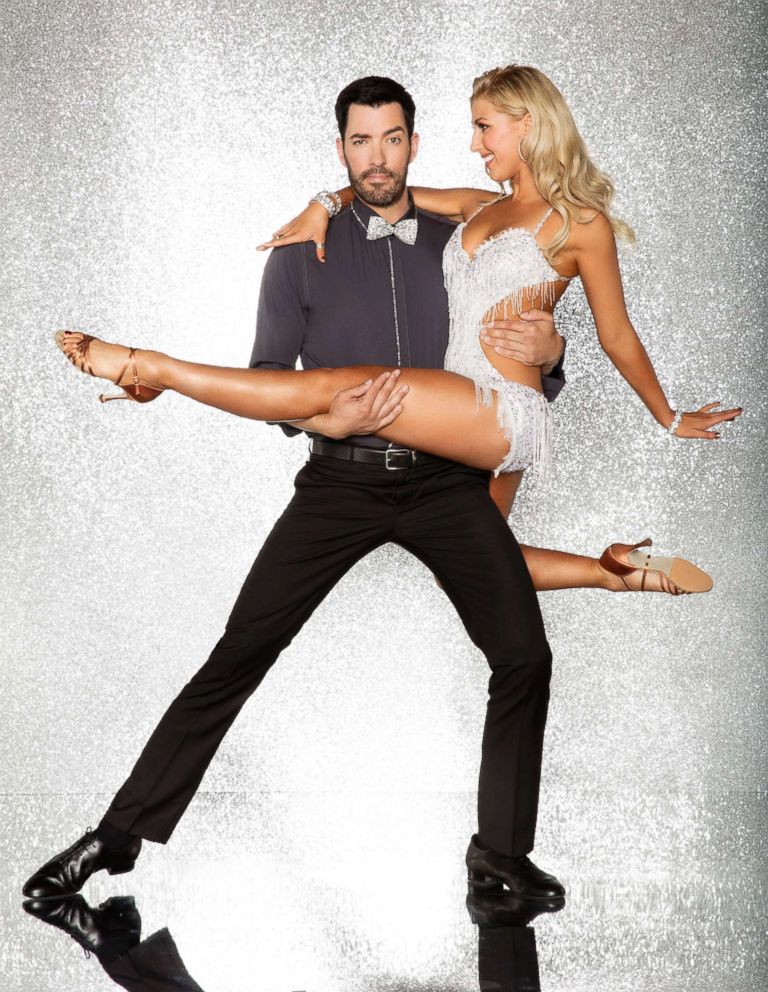 Sasha Pieterse and Gleb Savchenko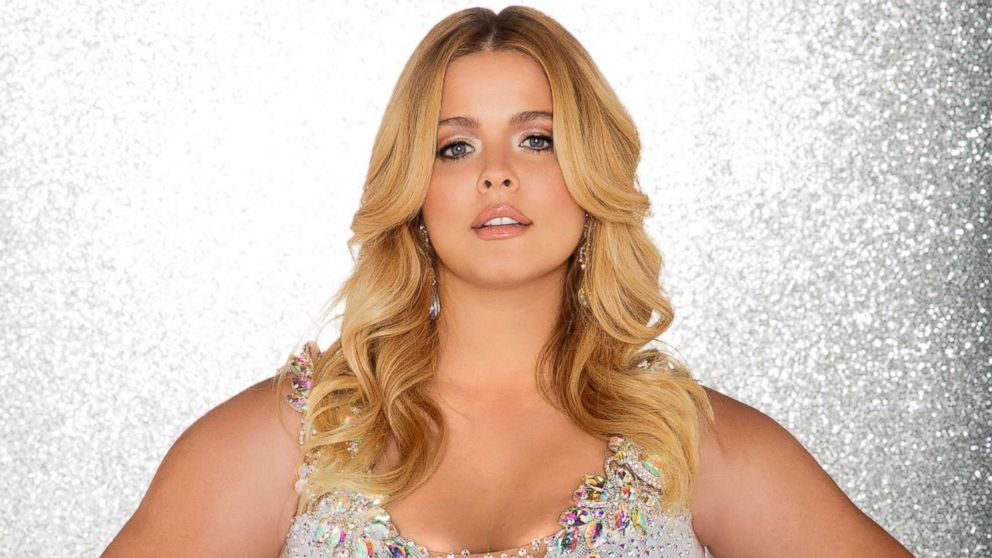 Pieterse skyrocketed to fame after starring in the hit Freeform series "Pretty Little Liars." In addition to acting, she has released original music. She will be dancing with Gleb Savchenko.
"It's so fun to be doing something different," she said. "This is really a new chapter."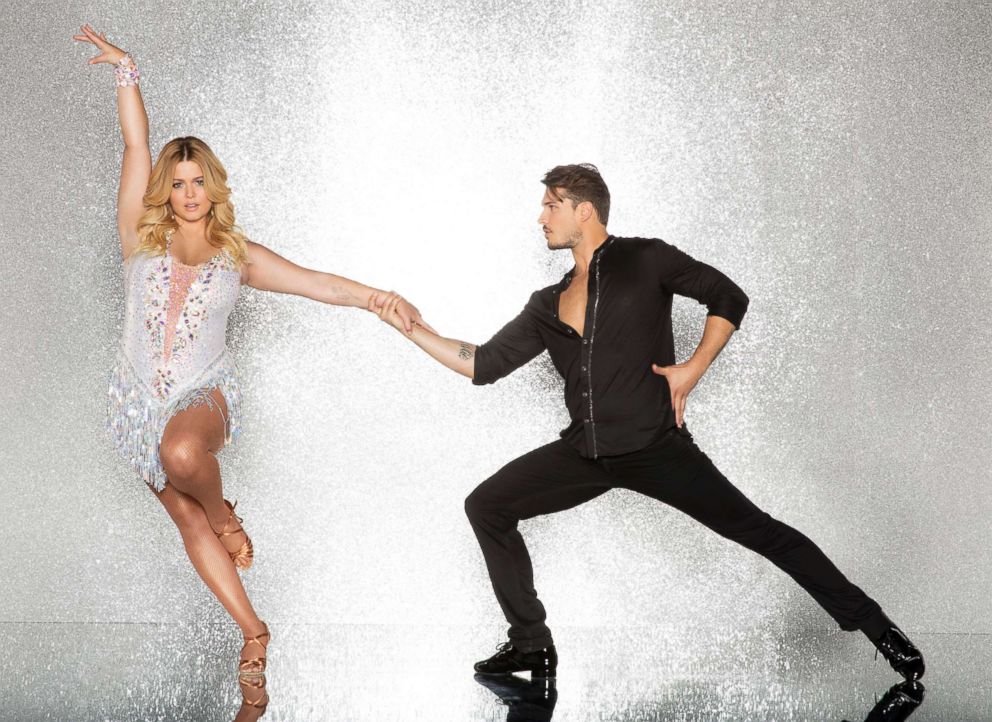 Barbara Corcoran and Keo Motsepe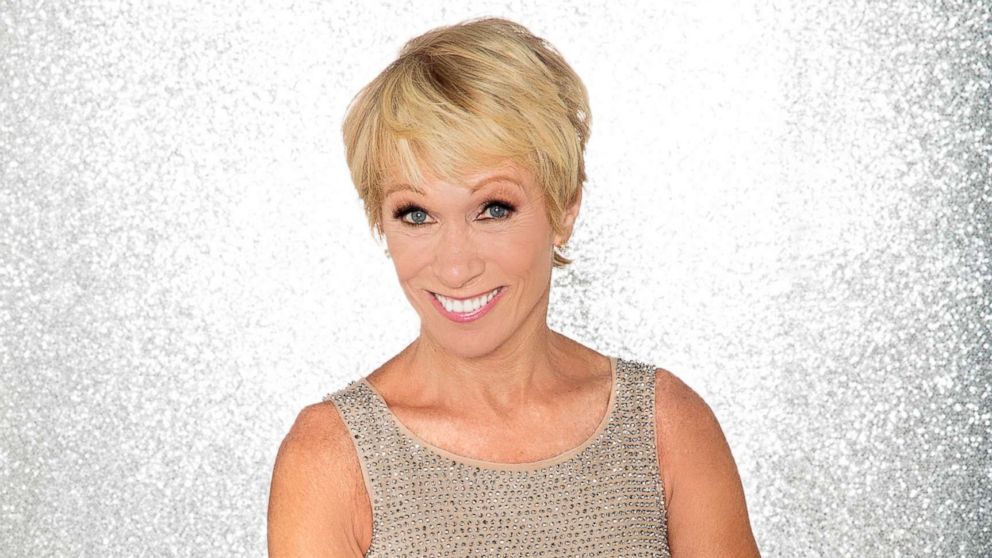 Corcoran is a businesswoman and investor who rose to fame as one of the Sharks on the hit TV show "Shark Tank." She is a co-founder of the Corcoran Group, a New York City–based real estate agency. She will partner with Keo Motsepe, who has competed in five seasons of the show but has yet to win the competition.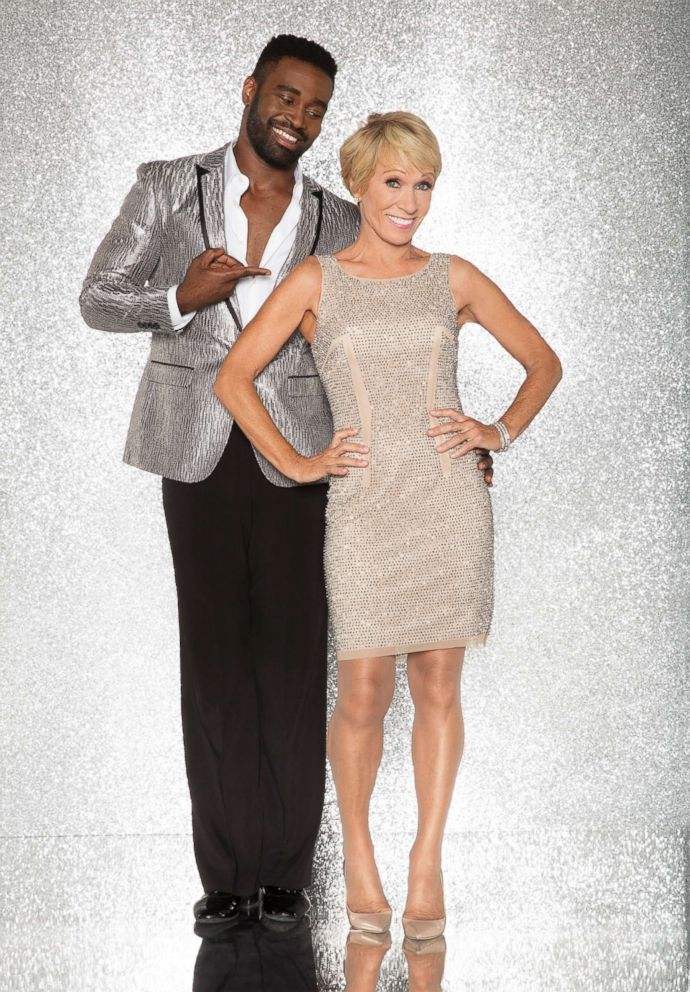 Derek Fisher and Sharna Burgess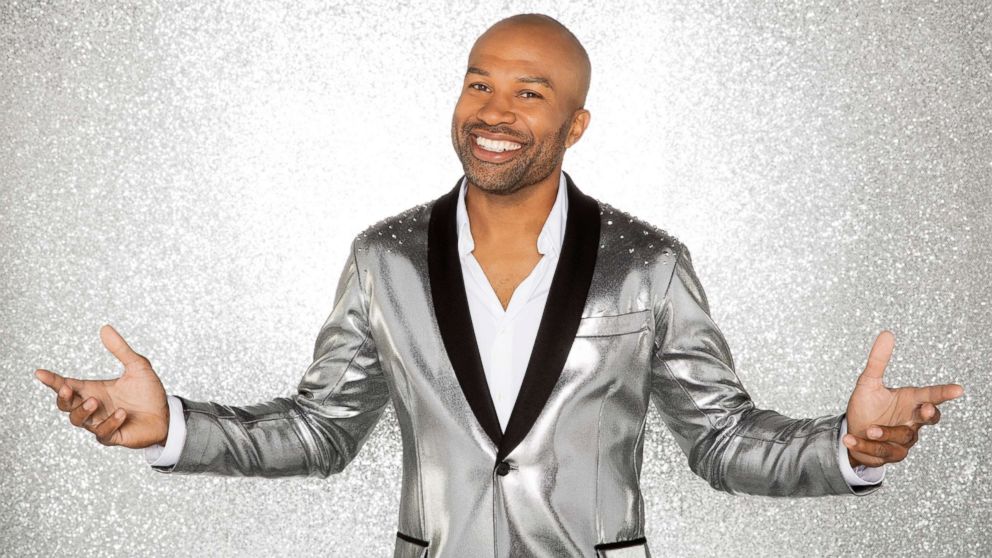 A former National Basketball Association star and coach, Fisher will be dancing with Sharna Burgess. He played for the Los Angeles Lakers, the Golden State Warriors, the Utah Jazz, the Oklahoma City Thunder and the Dallas Mavericks during his long career in the NBA. More recently, he has worked as a coach for the New York Knicks.
"This is amazing, the opportunity to be a part of such a great franchise and show," he said.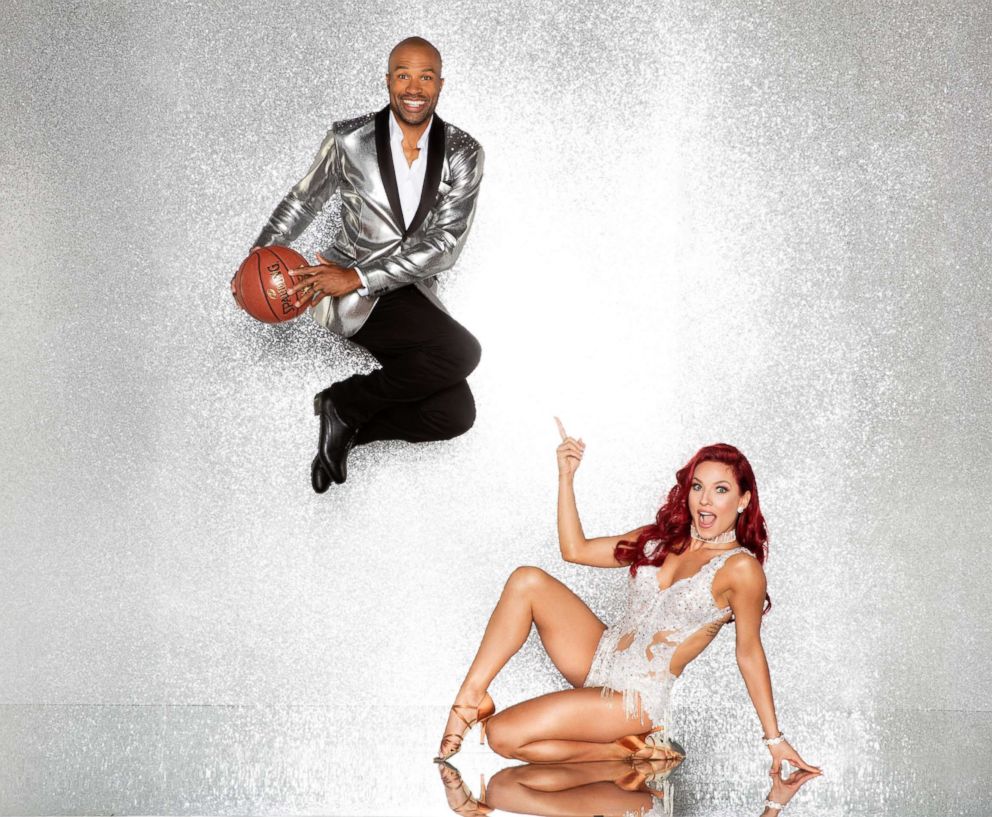 Victoria Arlen and Val Chmerkovskiy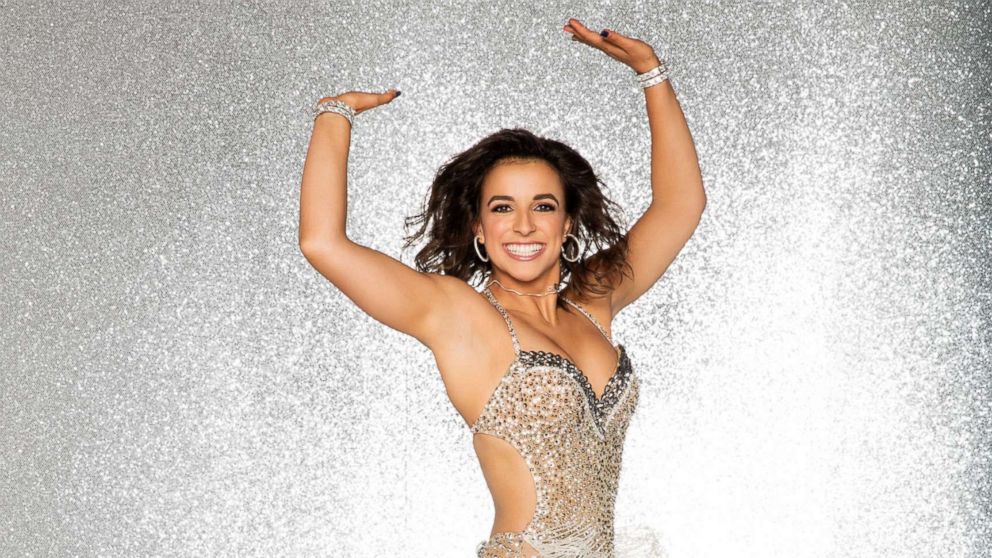 Arlen is a former Paralympic swimmer who won three silver medals and one gold medal during the London 2012 Paralympic Games. She developed two rare medical conditions that resulted in her losing her ability to speak, walk and move, according to her website. She says she was forced to relearn even these most basic skills. More recently she has worked as a sportscaster for ESPN. She will compete with fan-favorite pro dancer Val Chmerkovskiy.
"This means everything," she said. "It's a dream come true, and it's something I always wanted to do but never really knew if I was ever going to have that chance, just given circumstances and everything. I can honestly say, though, that learning to walk was easier than learning to ballroom dance."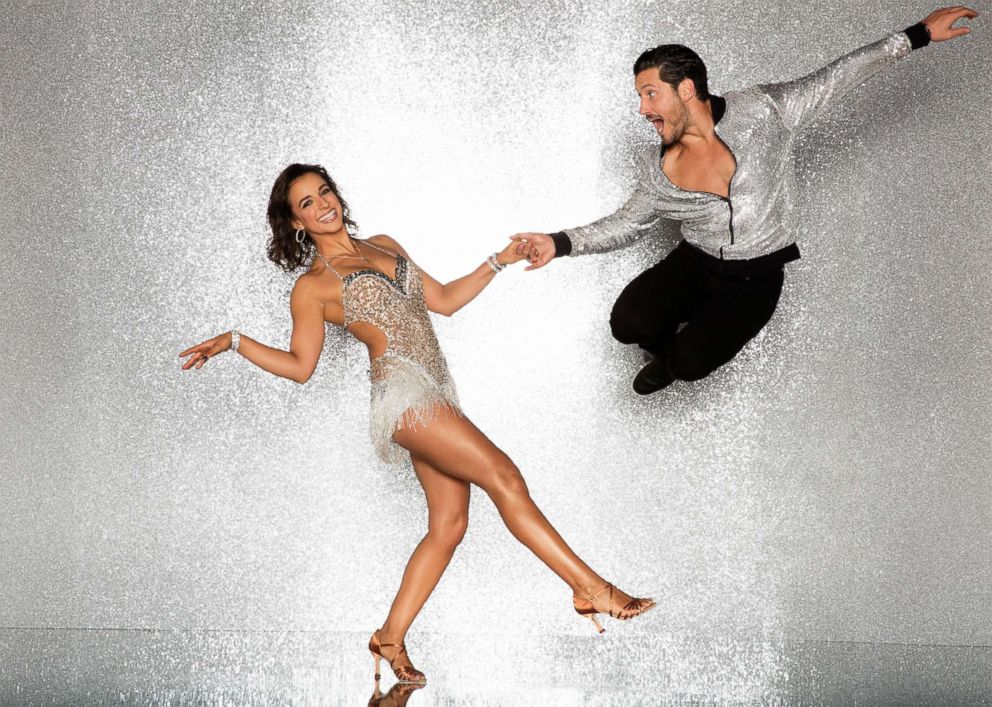 Jordan Fisher and Lindsay Arnold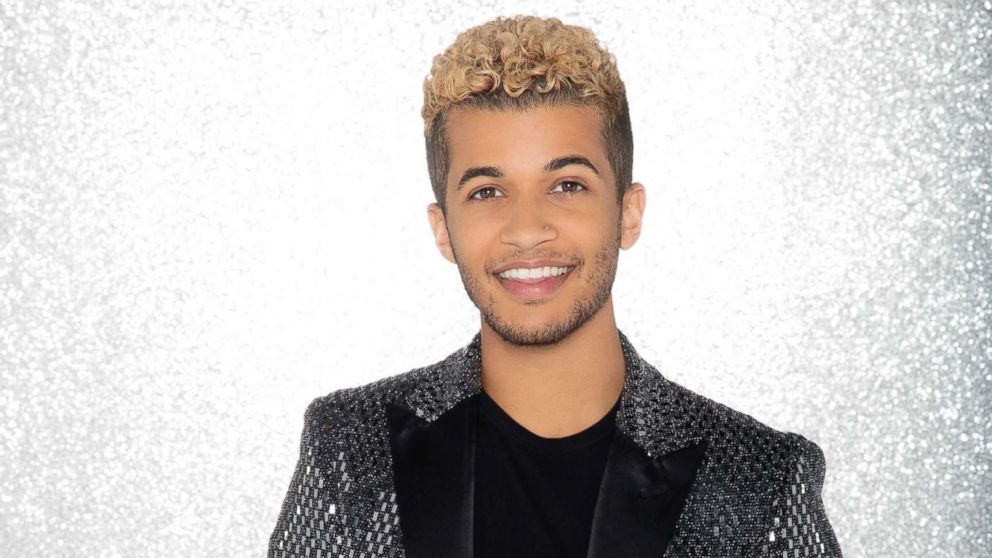 Fisher, 23, is a singer and actor who rose to fame for his role in the Broadway smash hit "Hamilton." He will compete with Lindsay Arnold, who was the competition's runner-up pro last season.
"I started in gymnastics. That's really what sparked the whole thing," he said.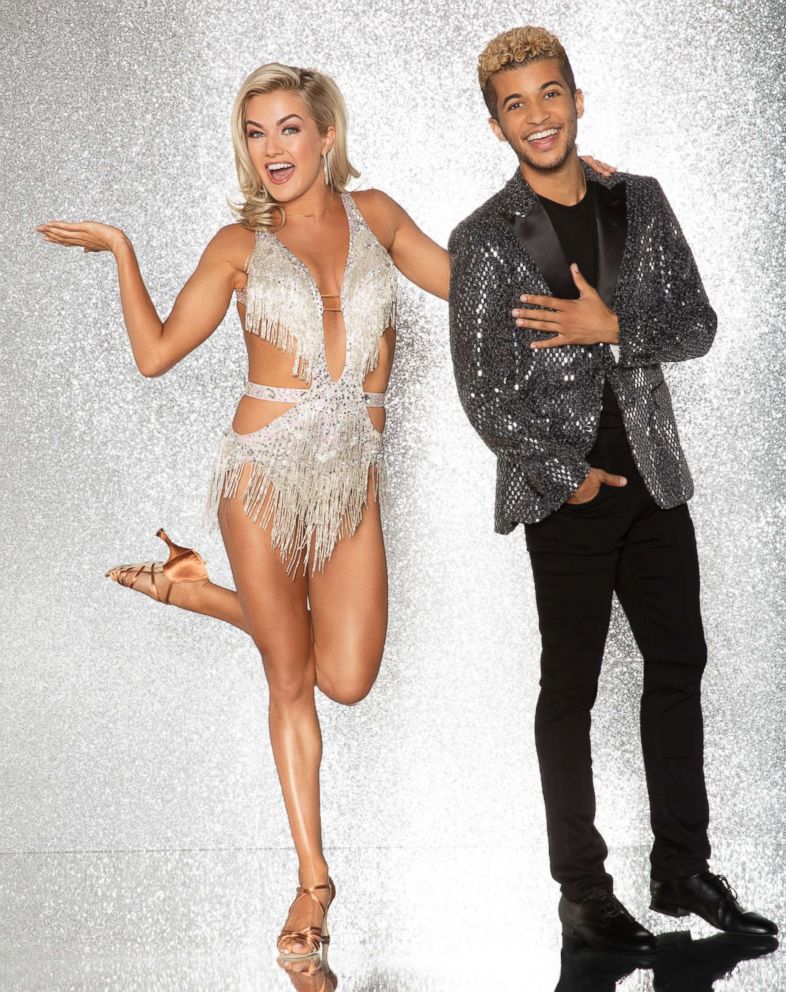 Nikki Bella and Artem Chigvintsev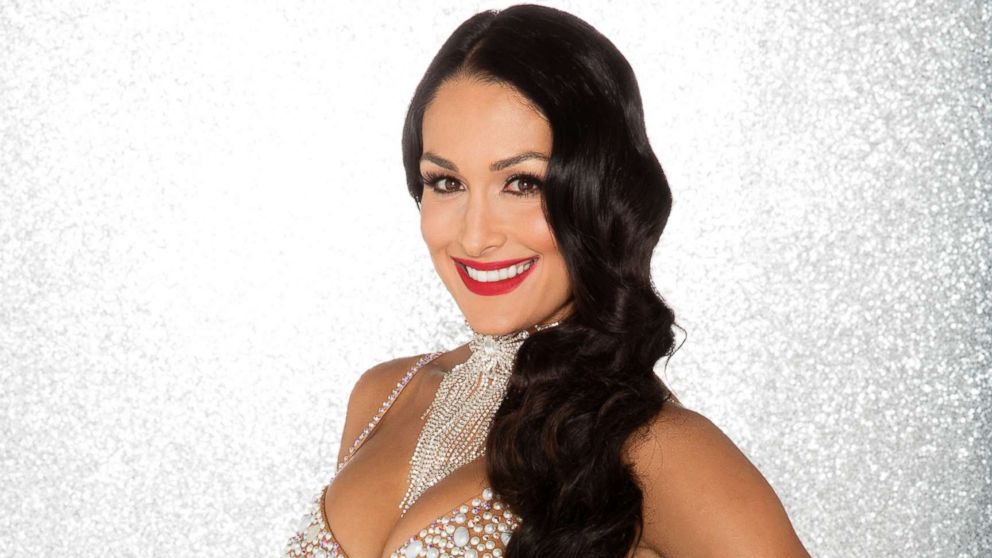 Bella, whose birth name is Stephanie Nicole Garcia-Colace, is a wildly popular professional wrestler. She made headlines this year when she became engaged to fellow wrestler John Cena, who proposed to her during WrestleMania 33. She will partner with Artem Chigvintsev, who won in his first season on the British version of the show but has not taken the Mirror Ball in five seasons of competing on the U.S. version.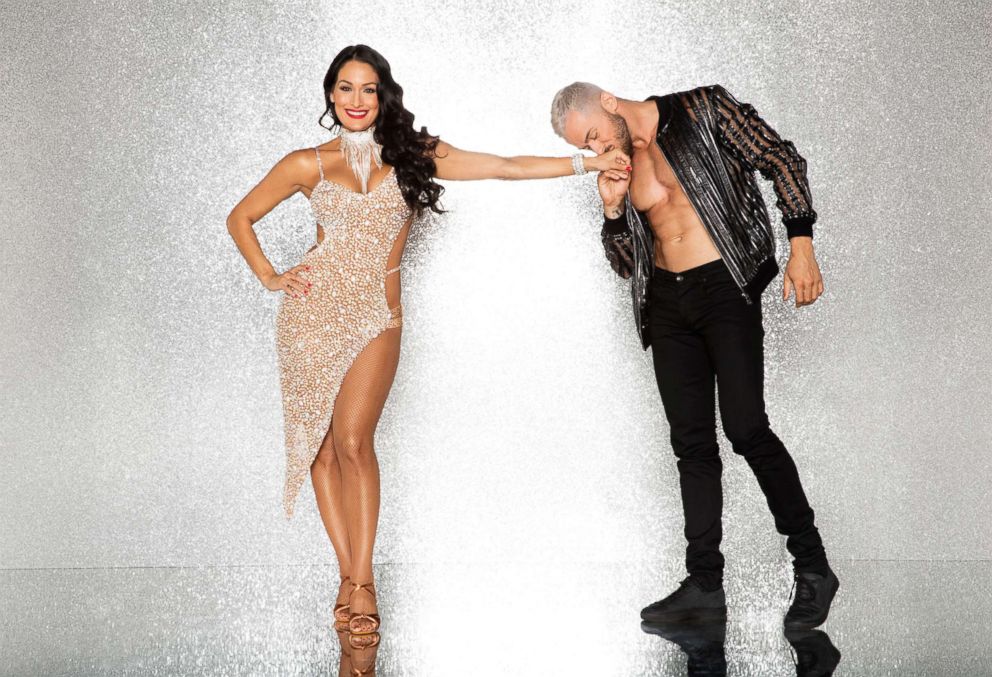 Terrell Owens and Cheryl Burke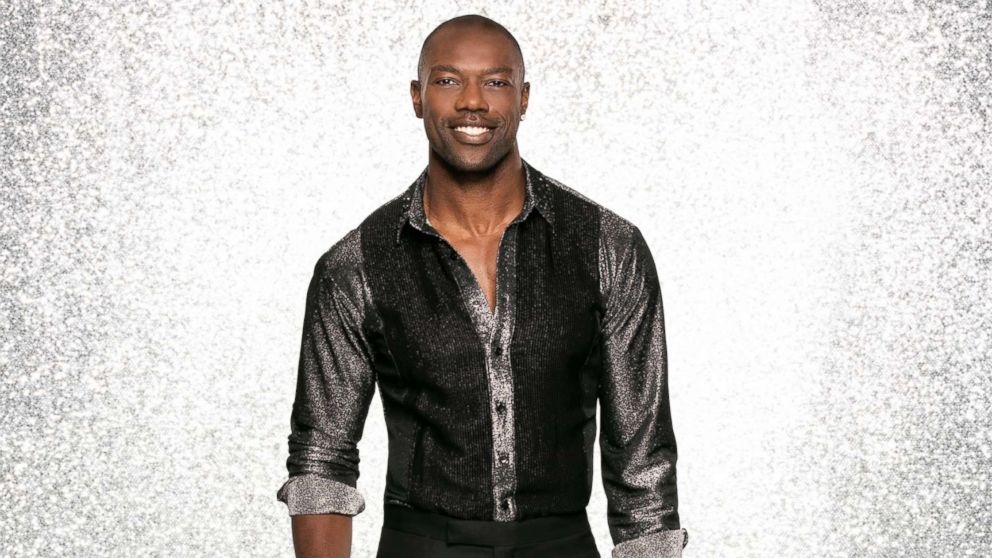 Terrell Owens, 43, is a six-time Pro Bowler who played for the San Francisco 49ers, Dallas Cowboys and Philadelphia Eagles, among others, during his 15-year NFL career. He has modeled and written children's and fitness books in his post-football career.
He will dance with Cheryl Burke, a fan favorite and two-time "DWTS" champion who is returning to the show for season 25.
Frankie Muniz and Witney Carson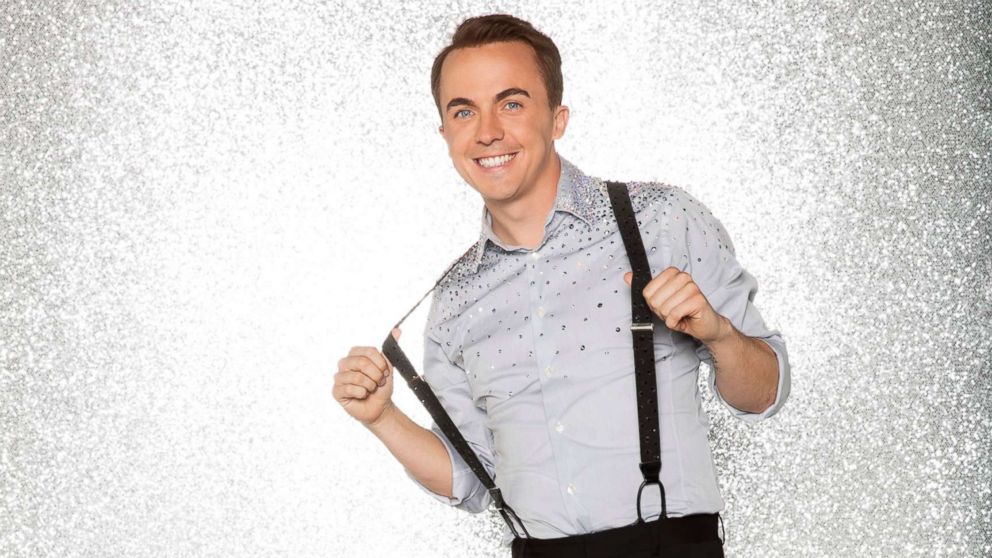 Muniz is an Emmy Award–nominated actor who rose to fame for his starring role on the hit TV show "Malcolm in the Middle." In addition to acting, he has dabbled in racecar driving, competing in the Champ Car Atlantic Championship. He will dance with Witney Carson, who won the Mirror Ball trophy during season 19 of the show with Alfonso Ribeiro.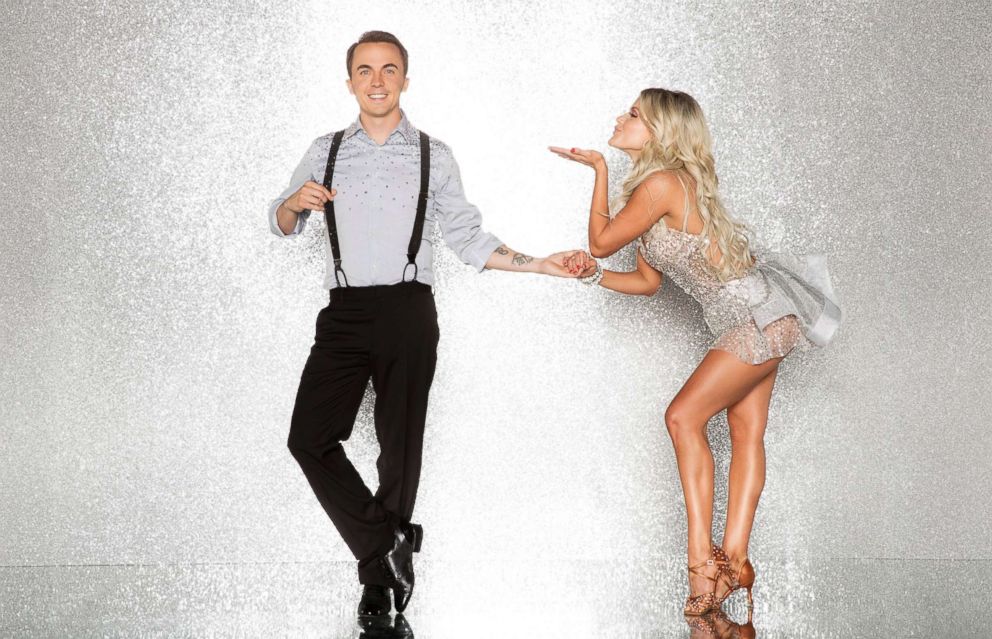 Debbie Gibson and Alan Bersten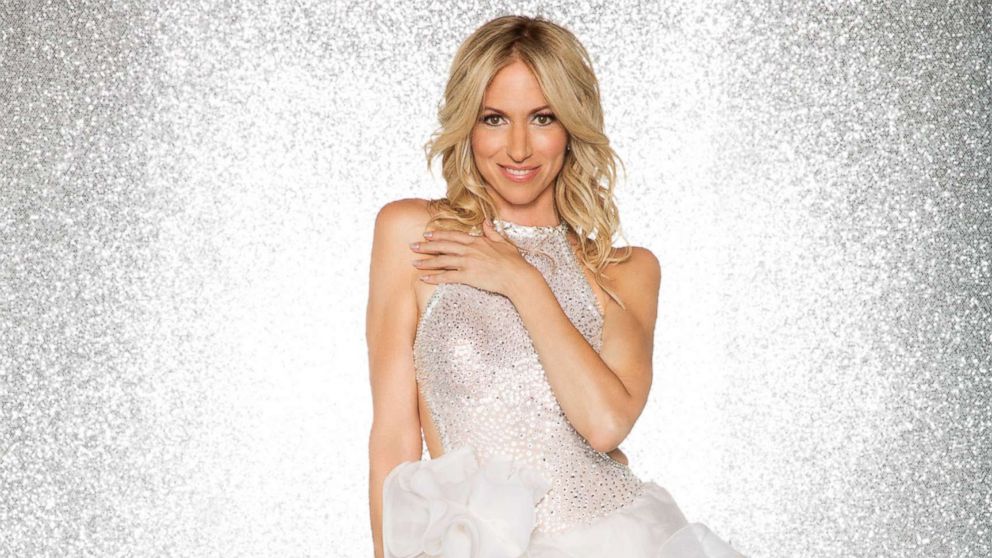 Gibson is an actress and a singer-songwriter who has sold more than 16 million albums worldwide. She is also a Guinness world record holder for being the youngest female to write, produce and perform a No. 1 song, according to her website. She has more recently starred in Broadway musicals, including "Les Miserables," as Eponine. She will partner with Alan Bersten, who was a troupe member and filled in for Maksim Chmerkovskiy during season 24 when Chmerkovskiy was sidelined with a calf injury. This is Bersten's first season competing full time as a pro.
"I've been dealing with some health challenges with Lyme disease, and that's part of the reason why I kind of came out of hiding," she said. "It's kind of a big, bold way to do it ... Alan has been so nurturing, so supportive."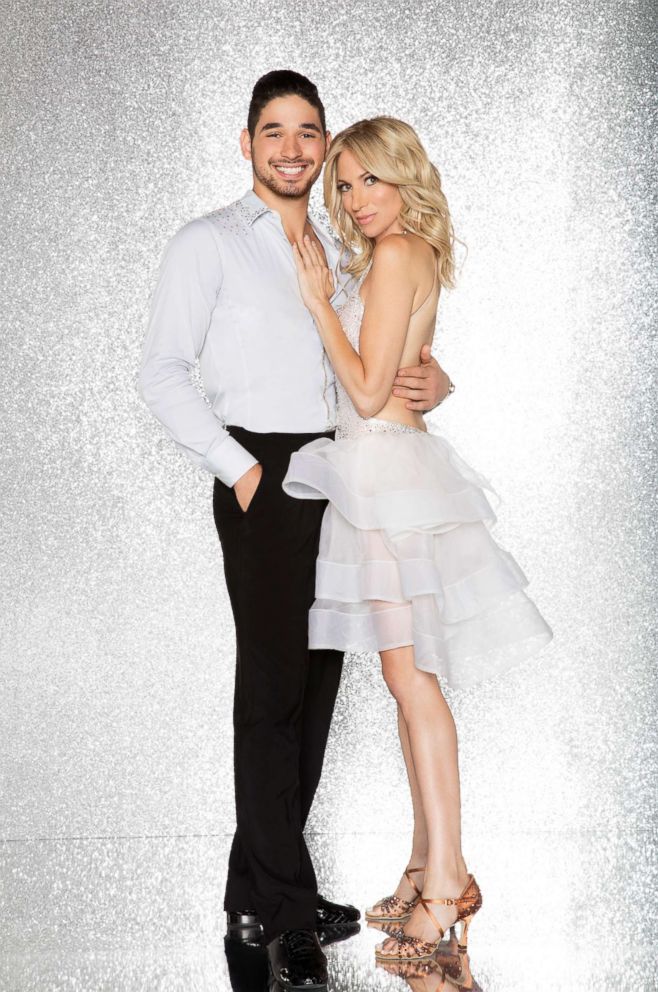 Lindsey Stirling and Mark Ballas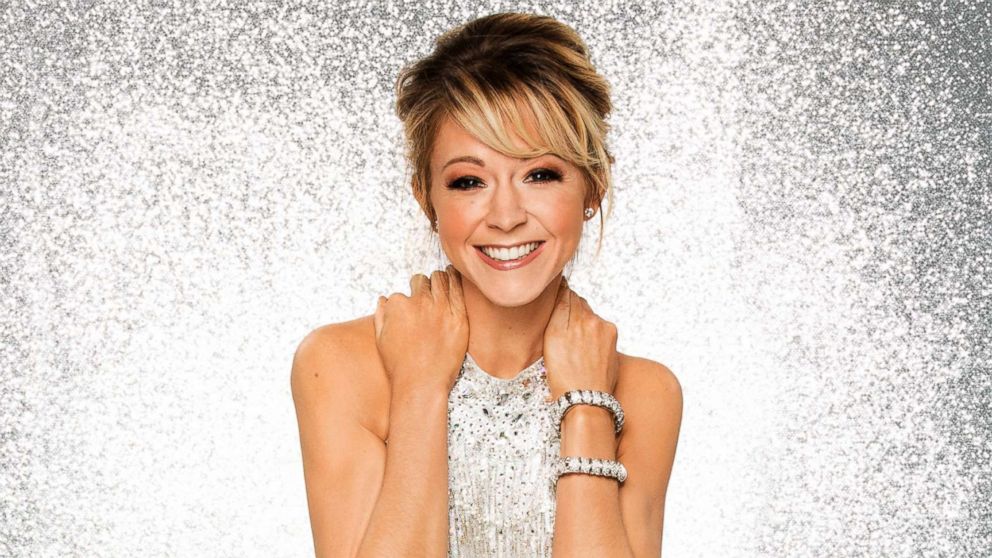 Stirling is an internationally famous violinist who is well known for her unique violin-driven electronic music. She has been sharing her music on her YouTube channel since 2007 and has over 9 million subscribers. Her most recent album, "Brave Enough," debuted at No. 5 on Billboard's album chart. She will be partnering with Mark Ballas, who is back this season after taking a two-season hiatus.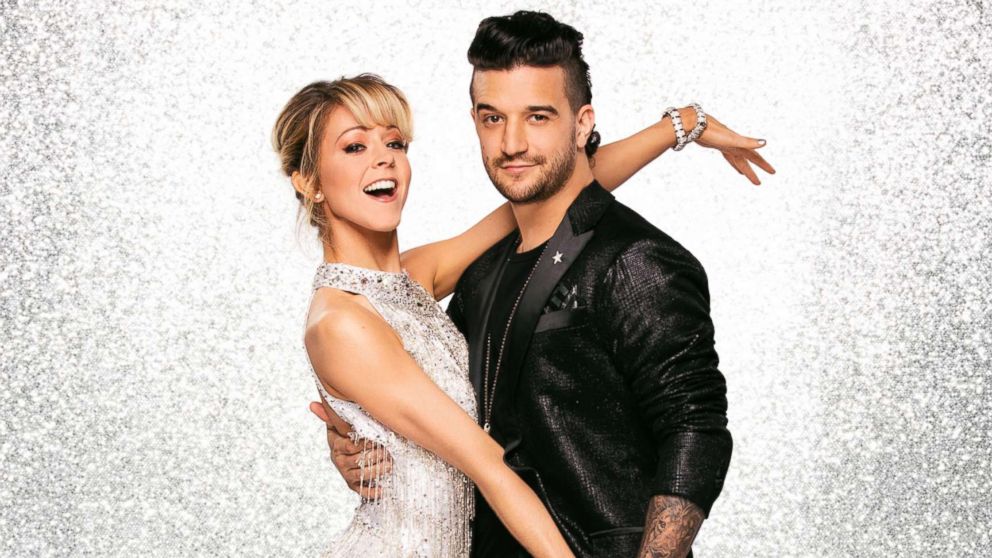 Nick Lachey and Peta Murgatroyd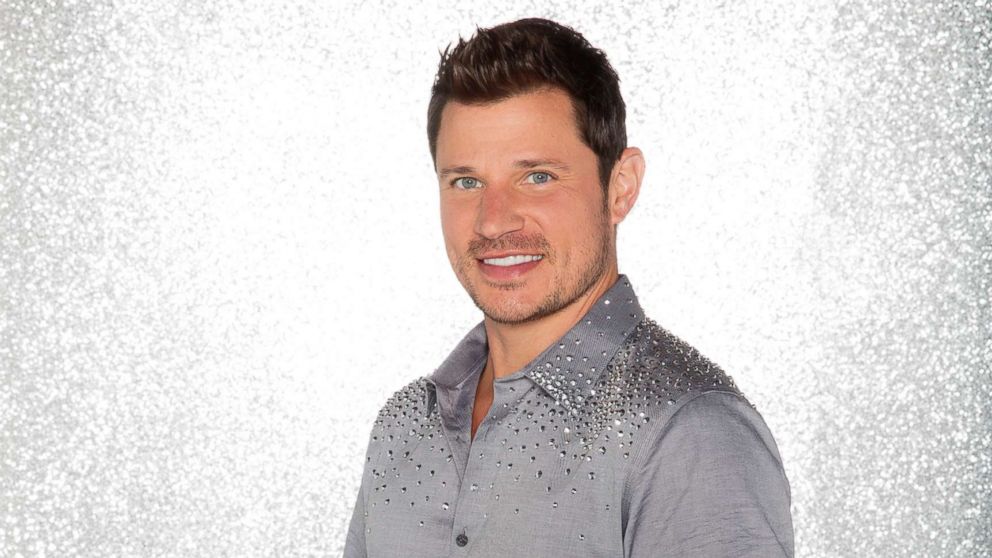 Nick Lachey, who will be paired with Peta Murgatroyd, heard from his brother Drew Lachey, the celeb winner of season 2.
"I sure hope you beat Vanessa, because if you don't, she is never going to let you hear the end of it," Drew Lachey joked.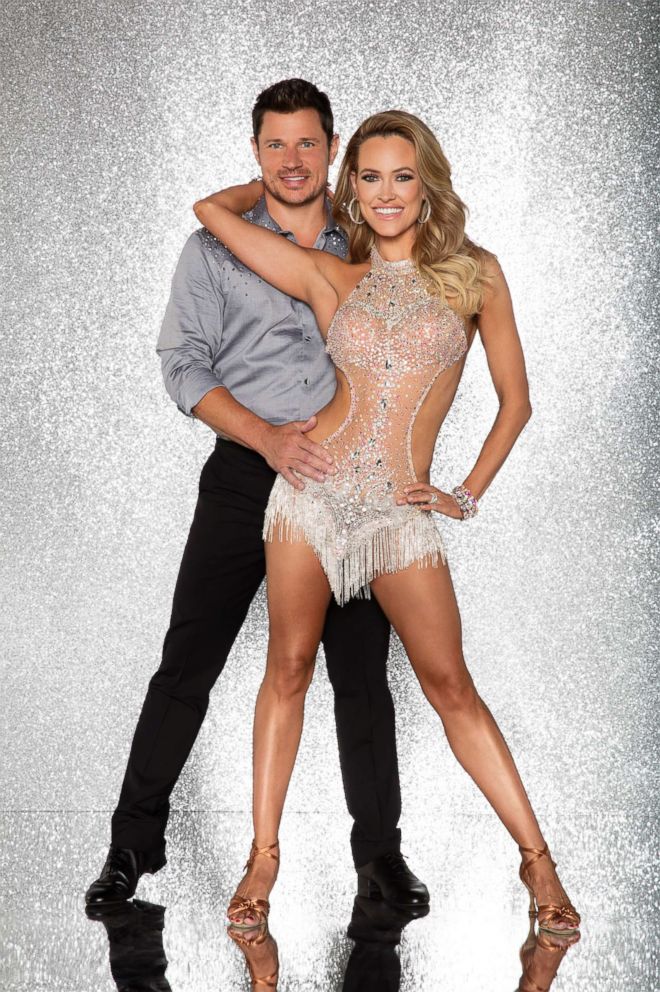 Vanessa Lachey and Maks Chmerkovskiy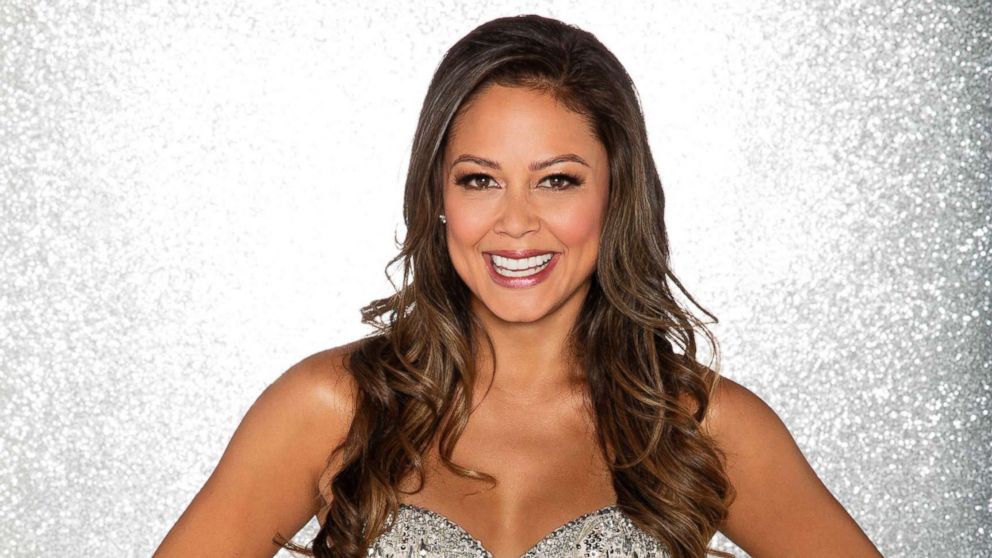 Vanessa Lachey, who won Miss Teen USA in 1998, is a television personality who hosted the wildly popular "Total Request Live" on MTV. She also worked as a correspondent for "Entertainment Tonight." She will dance with Maks Chmerkovskiy.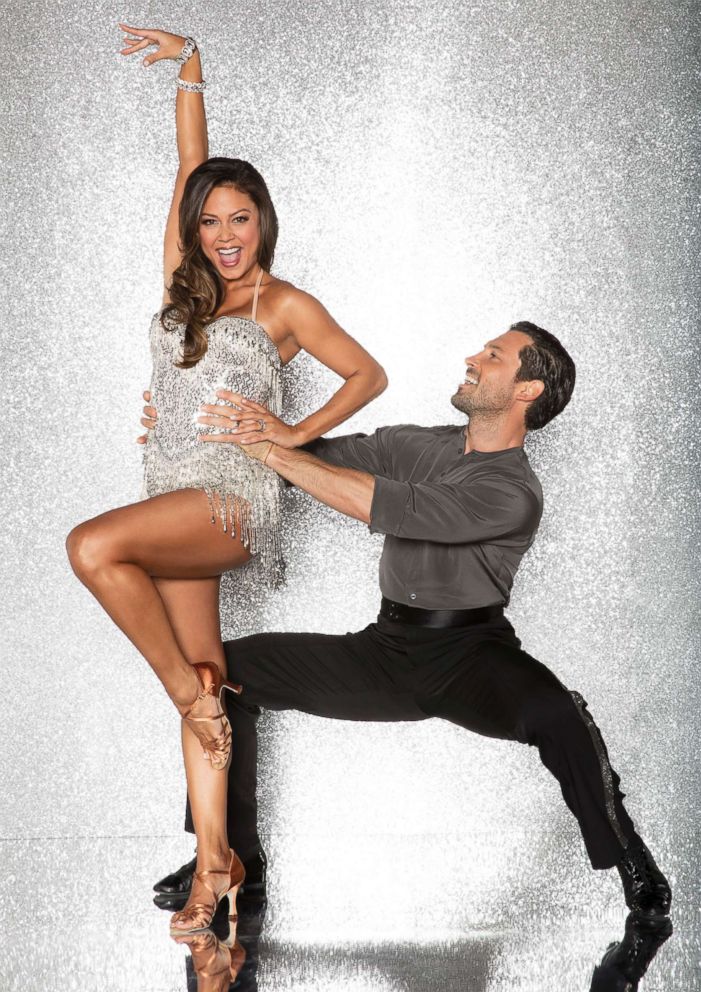 The official "Dancing With the Stars" Fantasy League, an online game that allows players to predict which couple will win, launches for the upcoming season on abc.com/dfl.