Dennis Quaid is in a good place. The 63-year-old actor is now starring in the new Amazon Studios and Sky Vision series "Fortitude," and appears to be loving every minute of it. He recently appeared on ABC News' "Popcorn with Peter Travers" to talk about his new role.
Interested in
Popcorn?
Add Popcorn as an interest to stay up to date on the latest Popcorn news, video, and analysis from ABC News.
"We shot it in Iceland, which was very attractive to me," Quaid said. "I play a fisherman out there in the Arctic Ocean. It's just incredible."
The series is set on an island north of Norway. Quaid described the area as the "northernmost habitable place on earth where they have a town. It's very quiet up there."
WHAT TO KNOW
Dennis Quaid appears on Popcorn with Peter Travers.
"The premise of the show is that nothing rots under the ice," said Quaid, who joined "Fortitude" in its second season. "Through global warming -- though it's never mentioned -- this hundred-thousand-year-old wooly mammoth is uncovered, intact and complete. And in his gut are wasp larvae that are also a hundred thousand years old. And in this town where nothing happens, the strangest occurrences begin."

Travers compared the show to "Twin Peaks" in the Arctic, saying "Fortitude" is a little bizarre in a great way that keeps viewers coming back.
Download the all new "Popcorn With Peter Travers" podcasts on iTunes, Google Play Music and Stitcher.
Quaid said he has also been keeping busy with his band, the Eclectics.
"We've been together for 17 years," Quaid told Travers. "We have a blast. I've always done music since I was 12-years-old."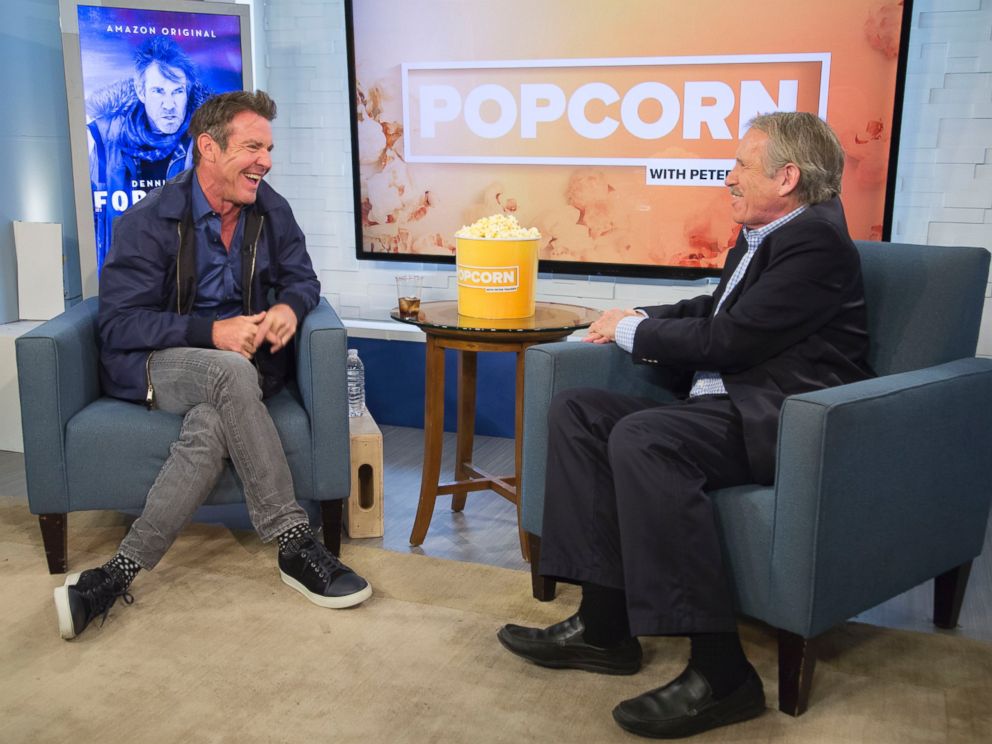 Many Quaid fans will remember that the actor went through a rough spell in his life during which he battled addiction. He talked about how and why he finally kicked his destructive cocaine habit many years ago.
"There was basically a 15-year party that went on with it, where it used to be on desks at meetings and parties," Quaid said. "But then when John (Belushi) died -- that I think woke a lot of people up. [But] it didn't wake me up for another seven years. It took me another seven years."
"At first it's fun, and then it's fun with problems, and then it just turns into problems," Quaid added. "And inevitably, that's what's going to happen. I had to stop. I was lucky. I had this sort of white light experience where I saw myself either dead or losing everything that I had within five years. So I went down and did my 28 days and I did what they told me to do."
Watch the full interview with Peter Travers and Dennis Quaid above, and be sure to stay with them until the end. Quaid's delightful tribute to his Yorkie 'Gus' is sure to bring a smile to any dog lover's face.