— -- It has been seven years since fashion designer and film director Tom Ford released his first film, "A Single Man," in theaters. But now he's back in full force with his new psychological thriller, "Nocturnal Animals." But, to be fair, Ford has been a busy man.
"I had really intended to make a film in the next three or four years. But I opened a hundred stores and I have a 4-year-old child. I wanted to really be there for him," Ford said when he stopped by "Popcorn with Peter Travers."
Travers pointed out that along with everything else, Ford is also now a married man. He tied the knot in 2014 with his partner of 30 years, journalist Richard Buckley.
"Yeah, the moment it became legal, when the federal government recognized it, we got married," Ford said.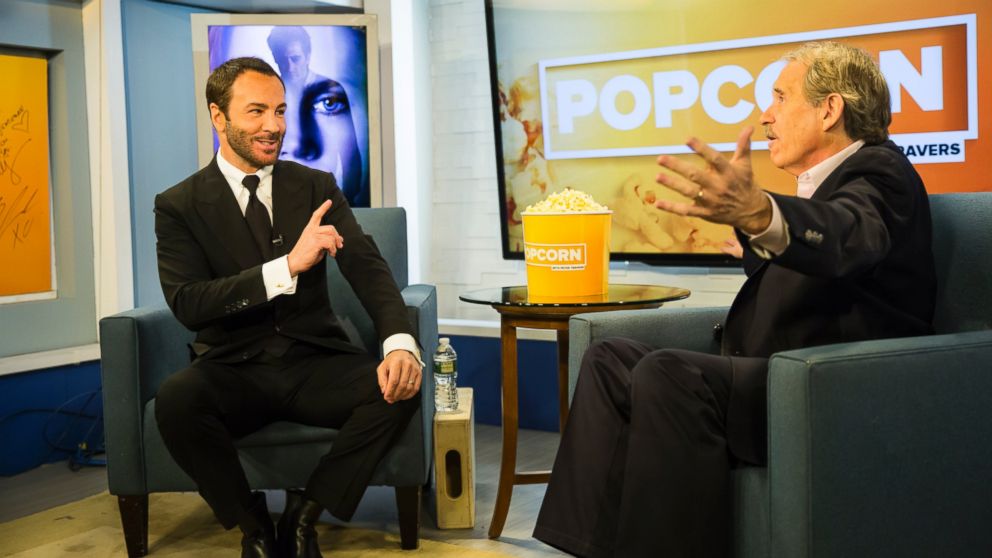 Still, Travers seemed convinced there must have been another reason for the seven-year gap.
"I have a business that provides me with an income," Ford, 55, told Peter Travers. "I am a commercial fashion designer. It is an artistic endeavor. The reason I make films is because it is my art, hopefully.
"So it has to be something that speaks to me, with a message. Let's hope that it'll be three years until the next one and not seven. I would like to think I have five or six films in me before I leave this planet."
Ford's "Nocturnal Animals" may just be the kick-off to a slew of great feature films ahead for him. This one stars heavy-hitters Amy Adams, Jake Gyllenhaal and Michael Shannon. And it's stirring big Oscar buzz.
But, of course, Ford is most widely known as the always impeccably dressed designer, setting the tone for fashion. Travers joked that Ford appears to lead a perfect life.
"Nobody is as perfect as the billboard image of themselves," Ford said. "And I think people relate to the billboard image of me and of all the products I make."
Added Travers: "You and Beyoncé are pretty perfect."
"Smoke and mirrors. Oh, Beyoncé! I love Beyoncé!" Ford said. "Well, from the outside Beyoncé is really perfect. Our kids go to the same school. And I see her in the mornings at drop-off. And she's just as perfect as she is always."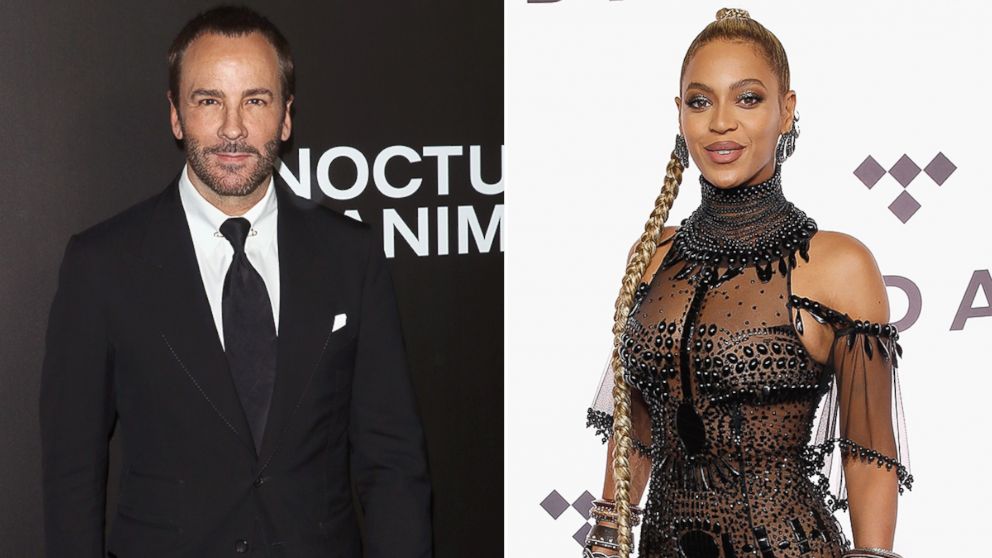 Ford said that being a parent to 4-year-old son Jack has completely changed his life and his way of thinking. He has even relaxed his approach to toys strewn around the house.
"When he was really small, I bought him all of these natural wood toys, but, of course, he doesn't want those," Ford said. "He wants dinosaurs that are bright green and make noises. And I just don't see them anymore because he's a child. He needs those things. He loves them. So they're everywhere."
Download the all new "Popcorn With Peter Travers" podcast on iTunes, Google Play Music and Stitcher.
He added, "I tried to dress him in color. He used to love red and yellow. And the other day, he said, 'I don't want to wear anything but black.' And I thought, 'I have never taught you that, where's that coming from?' And I said, 'Let's not wear black. What's another color?' And he said, 'Gray,'" Ford joked.
"I keep telling him, 'Children do not look good in black, Jack. Children should wear color,'" Ford said.
Ford wrapped up the interview by singing a lyric of "Twinkle, Twinkle Little Star." But made a point to add that he is "not Beyoncé in the singing department."
Be sure to check out the full interview above. "Nocturnal Animals" is in theaters everywhere.