— -- Iconic fashion designer Oscar de la Renta has died, a family member told ABC News. He was 82.
De la Renta was diagnosed with cancer in 2006.
Born in the Dominican Republic in 1932, de la Renta left home at 18 to study painting in Madrid. It was there he developed a love of fashion design and began an apprenticeship with Cristóbal Balenciaga, who became his mentor, and then, landed a job with Lanvin in Paris. Soon after, he moved to New York City.
"When I first arrived here in 1963, all the names on clothes were the name of [the store]," he told Gotham magazine last year. "You made your clothes, you sold them to the store, and they quickly removed the label and put the label of the store. If it was a dress at Saks Fifth Avenue, the label was Saks Fifth Avenue. Bergdorf Goodman was Bergdorf Goodman. But it was a time of transition."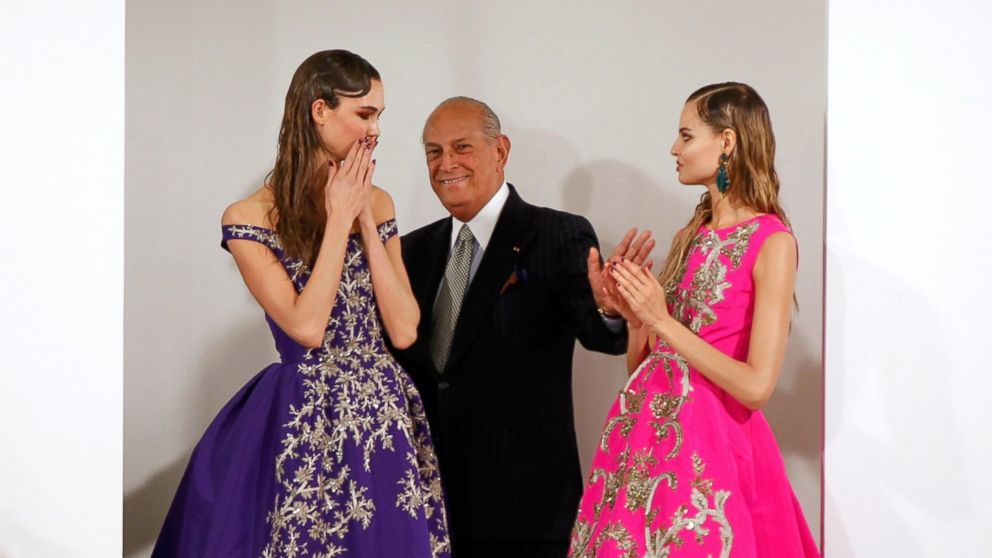 In 1965, the designer launched his own label, and soon caught the eye of former first lady Jacqueline Kennedy. Other first ladies including Nancy Reagan and Hillary Clinton would follow suit, as well as a bevy of A-list stars, from Amy Adams to Sandra Bullock to Jessica Biel and countless others.
He also launched a successful bridal line, and most recently, designed Amal Clooney's wedding gown.
"George and I wanted a wedding that was romantic and elegant, and I can't imagine anyone more able than Oscar to capture this mood in a dress," she told Vogue last month. "Meeting him made the design process all the more magical, as he is so warm and such a gentleman."
The fashion designer is survived by his wife, Annette, and a son, Moises, as well as stepchildren and step-grandchildren.
De la Renta, who won a bevy of fashion awards in his lifetime, including two Council of Fashion Designers Designer of the Year Awards, a CFDA Lifetime Achievement Award and two COTY Awards, always appreciated every moment of his high-profile life.
"A huge mistake we make is forgetting that one day we will die. We think that we are going to live forever. I always say life is a little like a garden. There is a time to plant, then a time you have to weed. Just think about people you've deeply cared for. And then think of the people you wish you'd spent more time with," he told Gotham. "I always say this: Live, love and laugh."