— -- Gretchen Carlson said she sees her new role with the Miss America Organization, which came amid the #MeToo movement, as a "form of justice" and predicts a "tsunami" of change.
"When I jumped off my cliff on the whole sexual harassment story 18 months ago, that was a lonely experience," said Carlson, who settled a lawsuit in 2016 against former Fox News Chairman and CEO Roger Ailes. "But look at what happened when that gift of courage kept being passed on to one woman, to another, to another."
She continued, "We formed a collective voice and look where we are today, in a tsunami. The same thing will happen with the Miss America Organization."
Carlson, who was crowned Miss America in 1989, was named chairwoman of the Miss America Organization on Jan. 1, just days after the organization's former CEO, Sam Haskell, resigned. Leaked internal emails showed Haskell and others demeaning the appearance, intellect and personal lives of former pageant winners, including Carlson.
"I was shocked," Carlson told ABC News' Amy Robach of the emails. "I mean, it was appalling. But part of me also knows, after my life over the last 18 months, that this kind of behavior is prevalent unfortunately."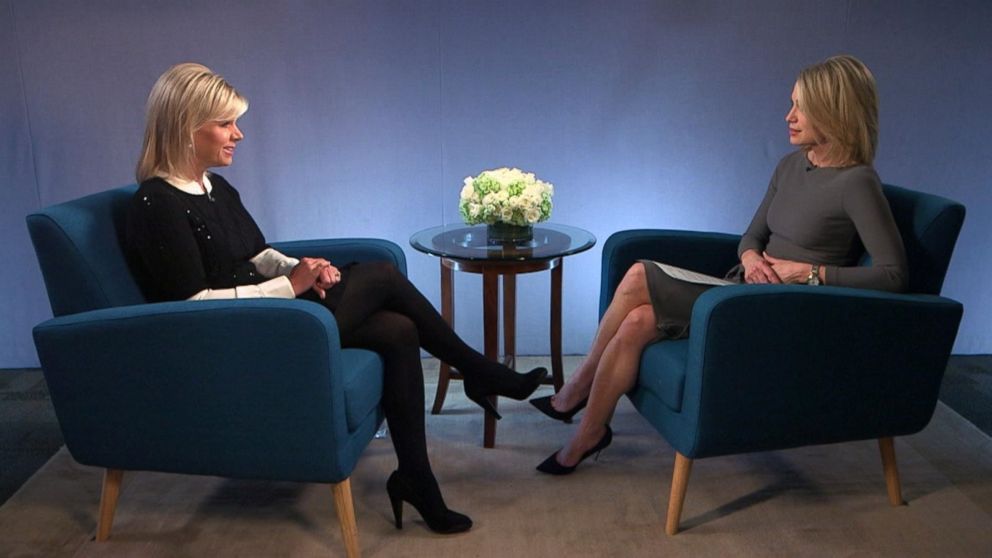 Haskell was initially suspended from his role. At the time he denounced The Huffington Post article that revealed the internal emails as "unkind and untrue."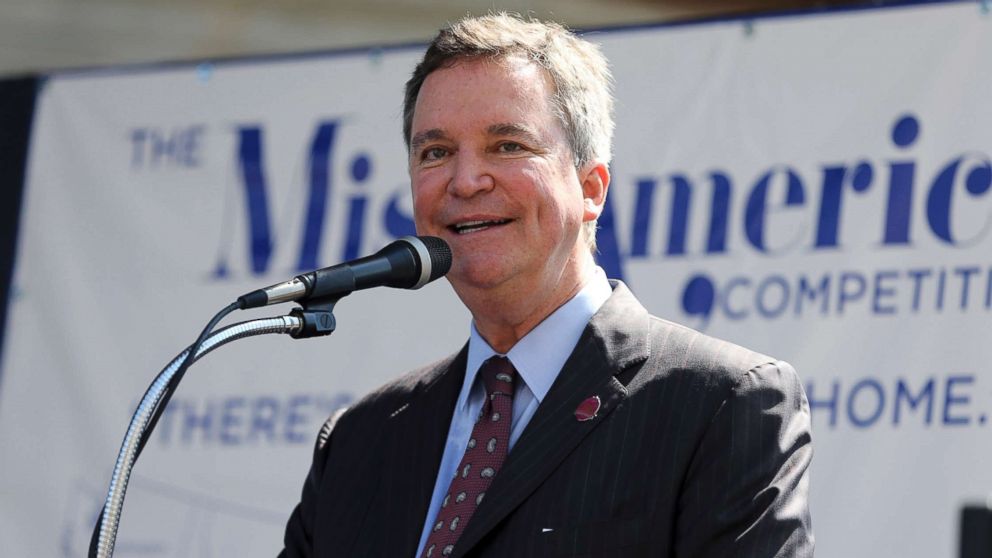 "My mistake is a mistake of words," Haskell wrote in a Dec. 22 statement, obtained by The Associated Press. "Much of what was reported is dishonest, deceptive, and despicable. The story is so unkind and untrue, and hurts me, my family, and the stewardship of this nonprofit. Those who know my heart know that this is not indicative of my character, nor is it indicative of my business acumen."
New role a 'call of duty'
Carlson, 51, said she "felt compelled" to take the chairwoman role, a volunteer position, and described it as a "call of duty."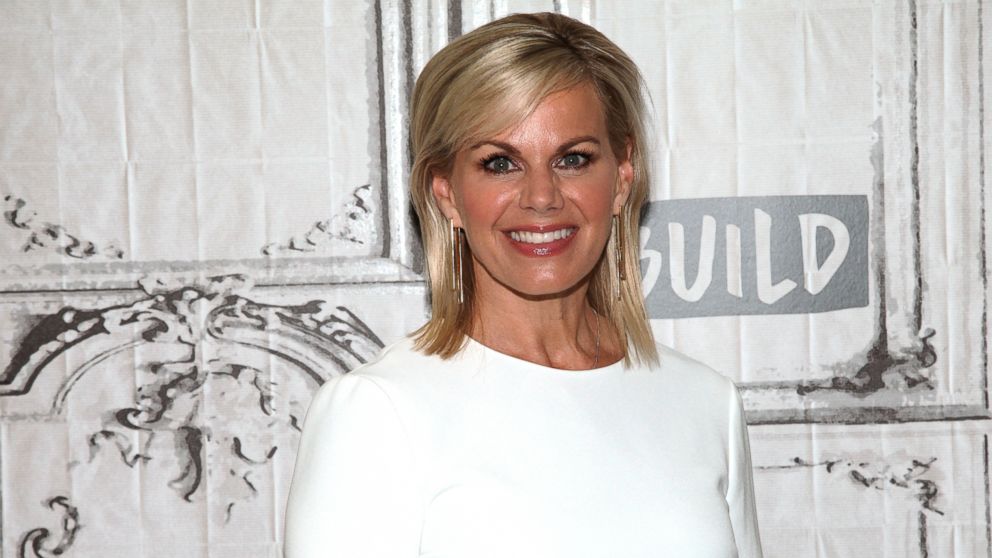 Carlson had previously called on all board members who were aware of the emails to resign. The board is now made up of former Miss Americas.
"I find that incredibly empowering in this Me Too movement, that some of the women who were allegedly maligned in those appalling emails, are now running the place," Carlson said. "It's a form of justice."
Carlson, a former Fox News anchor, has also become an outspoken advocate for victims of sexual harassment.
Her lawsuit against Ailes, who stepped down from his role after mounting pressure from additional employees with similar accusations, is seen as one of the first sparks of the #MeToo movement that has led thousands of women to come forward with their stories of sexual harassment or assault.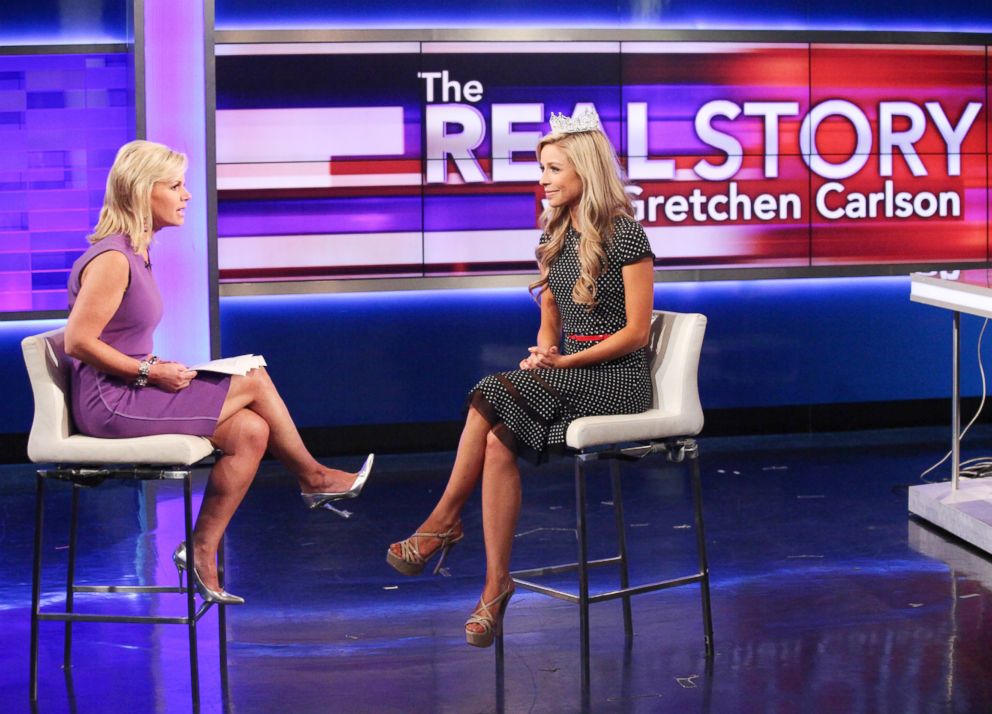 The 21st Century Fox Corporation settled the lawsuit with Carlson for $20 million and issued a public apology. Ailes, who died in May 2017, strongly denied the allegations against him.
When asked if she is the "voice of the voiceless" given her leadership on the subject, Carlson replied, "I guess I am. I never intended to be, but I feel overwhelmed that I've been able to help so many other women."
'Empowering women'
Carlson is the first former pageant winner to lead the Miss America Organization in its nearly 100-year history. Her goal is to make the organization all about "empowering women."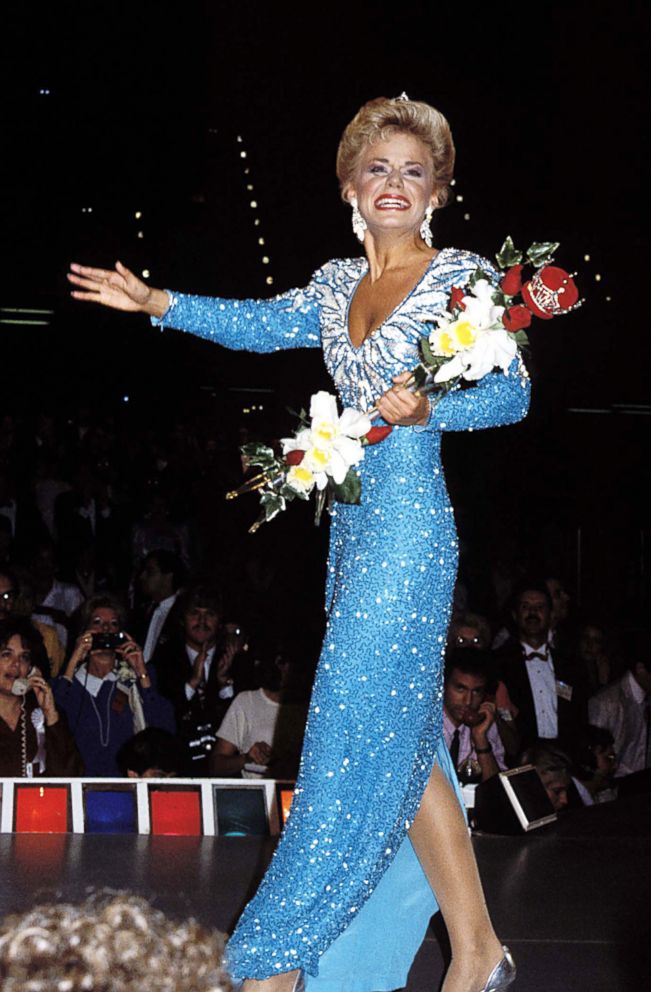 "I have so many great ideas for this organization and I will be talking about all of those with all the other board members and the eventual CEO and staff of Miss America," she said. "So what I would love to say about that is please stay tuned because I plan to make this organization 100 percent about empowering women."
Some of the "potentially big changes" Carlson has in mind include a willingness to reevaluate some of the pageant's restrictions, like age, marital status and pregnancy.
"I'm open to looking at all of that," Carlson said. "Recently we had our first open lesbian contestant. Fantastic."
She continued, "You know, the lesbian, transgender community has already reached out to me. I mean, I am open to speaking to every single person who wants to have a voice."