Grizzly Bear, Shelby Lynne & Allison Moorer, the Accidentals and more reviews
Get the latest from Shelby Lynne & Allison Moorer, the Accidentals and more.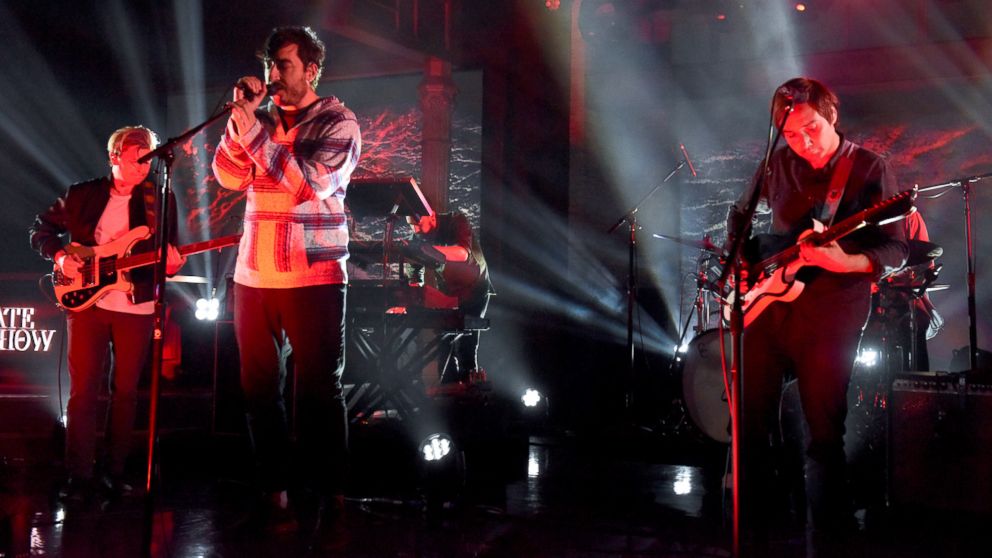 — -- This week we listen to the latest from Grizzly Bear, alt-country siblings Shelby Lynne and Allison Moorer join forces for a collaborative album, young, indie-folk trio The Accidentals make their major-label debut, London alt-rockers Fresh release a brief but furious offering and UNKLE releases a moody, ethereal new record.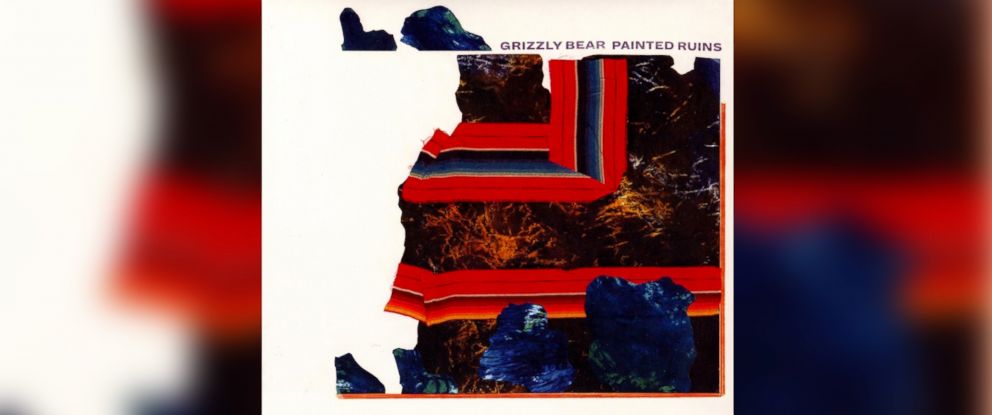 Grizzly Bear's "Painted Ruins"
****

The fifth album by Brooklyn indie-rockers Grizzly Bear is also their first offering in five years. "Painted Ruins" is an eclectic, sometimes fascinating album that frequently finds them fusing a vintage musical sound with a subtle, semi-electronic sheen. Leader Ed Droste's vocal approach has long been fueled by classic vocal groups. You could hear it on the famous 2009 single, "Two Weeks," and you can still hear it here.
The orchestral swirl of "Wasted Acres" has some jazzy undertones, almost summoning some sort of serious Broadway spirit. There's an earnestness present, even with the hard drive of "Mourning Sound," but frequently this collection brings to mind an indie-rock infused answer to what it might sound like if the members of the Association decided to front a slightly looser version of Stereolab.
"Losing All Sense" has a slight fuzz-rock-injected stomp, while "Cut-Out" is both sparse and funky. This is a moody record that will no doubt expand with time. At times it takes disarmingly complex turns, almost as if the band is working as a mini orchestra. On "Glass Hillside," there's a dark, foreboding, haunting energy that verges on being eerily gorgeous. When the drums kick in, it maintains a bizarre, ethereal swagger.
As the album goes on, it becomes apparent that this record isn't as easily digestible as say 2009's "Veckatimest." It's a dense, musically-sophisticated collection that needs focus and time to sink into your subconscious. Still, even if its tunes don't immediately stick, it is still continuously compelling. It presents a very appealing challenge.
Focus Tracks:
"Mourning Sound" The most immediately ear-catching song on the record, this maintains a churning sound with some guitar and keyboard lines that grab you and pull you further into the composition. This somehow sounds both sunny and melancholy at the same time.
"Three Rings" A buzzing, climbing track, fueled by a near trip-hop clatter of a beat, this song rises with a tentative, slightly jazz-fueled approach.
"Losing All Sense" This song stands out partly because of the way the guitar and keyboard lines bounce off of each other and partly because of the track's bassline, which serves as a fitting, anchoring backbone. This song is also an argument for the band to experiment more frequently with distortion.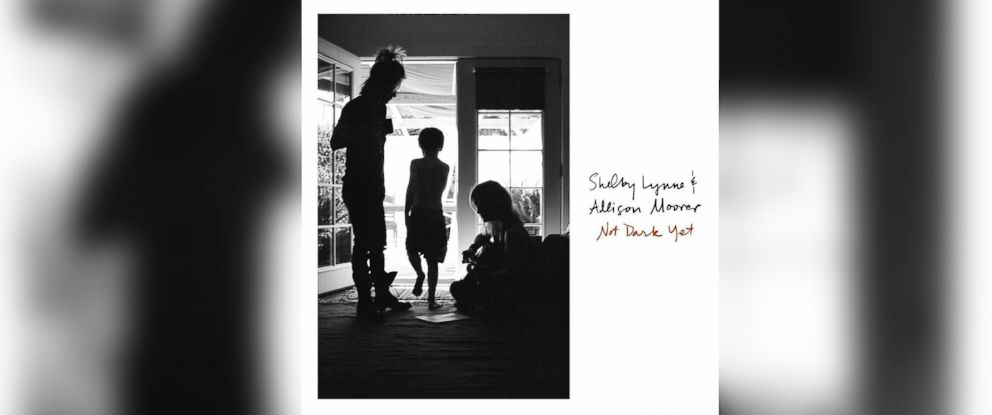 Shelby Lynne & Allison Moorer's "Not Dark Yet"
***1/2

"Not Dark Yet" is mostly a collection of covers by alt-country sisters, Shelby Lynne and Allison Moorer. Both have had successful careers on their own but this marks their most major outing together. That's remarkable, considering how well their voices work together, tackling songs by everyone from the Killers ("My List") to Bob Dylan (the title track) all while bringing a country sound to some decidedly un-country material.
The sisters explore more traditionally country-minded songs, too. On their take on Merle Haggard's "Silver Wings," the two do what they do best, bringing out a vintage country sound that has been long absent from modern country radio. There's similar magic on their take on Jessi Colter's "I'm Looking for Blue Eyes." In addition, Townes Van Zandt's "Lungs" gets a rich, folky rendition that maintains the captivating quality of the original.
The only Lynne/Moorer original on the set is the closer, "Is it Too Much," which after a slow, darkly-hued extended intro, blossoms into a solemn but soulful ballad. This track alone is an argument for the two to record a collection of originals if they choose to do a second collaboration.
"Not Dark Yet," like most cover records by gifted musicians, is a mixed bag unified into a singular sound. This is more than a glimpse of Lynne and Moorer's influences. It's a collection of songs they easily infuse with their own energy.
Focus Tracks:
"Not Dark Yet" It makes sense that this classic from Dylan's "Time Out of Mind" was chosen as the title-track. Lynne and Moorer bring out the song's emotional intensity.
"The Color of a Cloudy Day" This would be a perfect single choice with its vintage country-ballad approach.
"I'm Looking For Blue Eyes" Similarly, this is full of the kind of emotional heft that used to be more present in country hits and the ethereal, yet natural sounding backdrop gives the song an extra sonic push.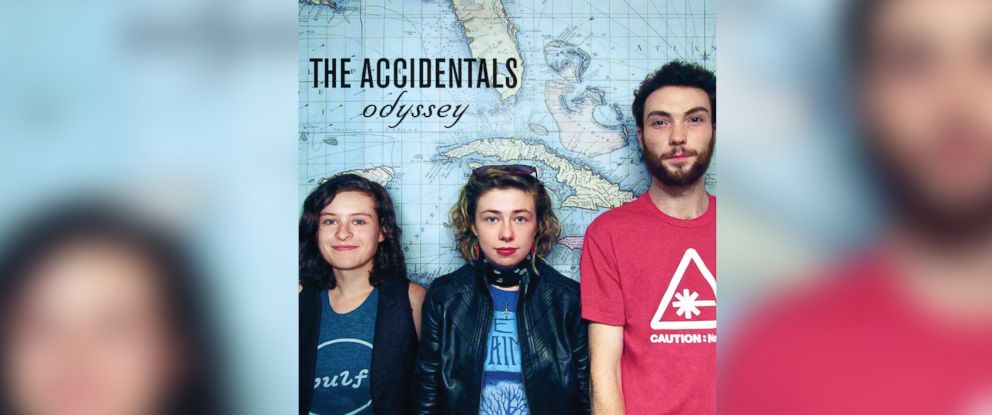 The Accidentals' "Odyssey"
****

"Odyssey" is the major-label debut by indie-folk trio the Accidentals, and it is a truly impressive and eclectic disc, finding singer-songwriters Savannah Buist and Katie Larson alternating taking lead while drummer Michael Dause keeps time. This is a natural-sounding, back to basics record that still has pop-appeal.
The Buist-penned title-track and the Larson-penned "Memorial Day" show that both women are of equal writing prowess. There's a very organic quality to this record as both Buist and Larson are gifted multi-instrumentalists, as well, adding a variety of stringed instruments into the mix. There's also a quirky drive on the jazzy Larson-penned "The Sound a Watch Makes When Enveloped in Cotton." There's an effortless, swaying coolness to Buist's "Stitches and Seams."
The trio also get some assistance from some key players, including the Decemberists' Jenny Conlee who plays on a few tracks, guitarist Kaki King, who assists on the instrumental closer, "Ballad Tendered Gun," and guitarist Keller Williams who guests on the fittingly-titled, funky "KW."
This album never gets hard. It keeps things in the folk arena and remains for most part acoustic at its core, but it is the kind of delicately-executed record that keeps your attention as it wanders from one appealing melody to the next. There's some truly astounding violin and guitar interplay, making this a record that should appeal to folk and Americana fans alike.
For those who never heard of the Accidentals, "Odyssey" is a highly-recommended collection that could introduce the group to a much wider audience. This album is a rewarding leap.
Focus Tracks:
"Arizona Stars" The most appealing and ear-catching song on a record full of other appealing, ear-catching songs, this has a drive that almost brings to mind Jack Johnson's more upbeat side. Buist's chorus is especially well-constructed and catchy.
"Memorial Day" This is a laid-back ode to "Memorial Day." It was released as a single back in May and it is a song full of youthful exuberance, with nostalgic tinges. Again, the strings and guitars blend well together, and the track in general has a quick bossa nova-esque undertow.
"Cut Me Down" There's a fitting indie-rock drive to this as Buist sings, "Don't cut me down / Just cuz your voice is loud. / It doesn't mean a thing / If your pendulum won't swing." Her rhythmic interplay with her lyrical approach adds to the song's appeal.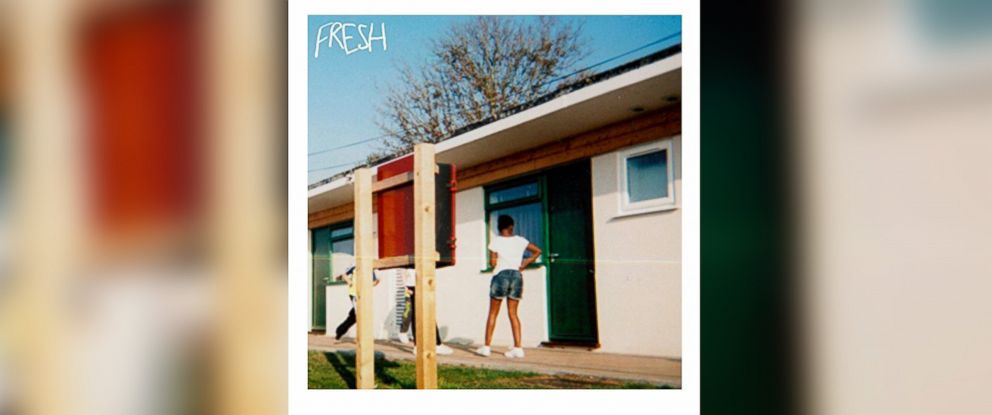 Fresh's "Fresh"
****

In just over 20 minutes, London trio Fresh go through eleven tracks, quickly fusing folk and punk influences with leader Kathryn Woods' undeniable angst serving as a continuous source of inspiration. Sure, calling your single, "F--- My Life," won't get you airplay really on traditional radio stations, but the song (one of only four tracks above the two-minute mark) is one of the strongest on the set.
On "Get Bent," she name-checks both Bikini Kill and My Chemical Romance. On "Goodbye Suckers," she gives a poignant kiss-off, while trying to keep her "edges soft." On "I'll Be Back" she worries about her grades and her parents' perceptions and expectations.
This is definitely an album about youth, but it is framed in a thoughtful, relatable way and Woods stands as a commanding voice, as she sings discusses her various frustrations dealing with a variety of subjects. On "Lead Ashtray" she sings about a dissolved friendship, while on "Wish You Were Here," she sings about a (perhaps metaphorical) burning house.
Fans of Fresh's label-mates Doe or Kate Nash's latter-day, more punk and RIOT GRRRL-influenced offering will like this album, and probably wish it was longer. This is a compact, dense burst of a record.
Focus Tracks:
"No Big Deal" At 2:49, this is by far the longest song on the record, but it is also the happiest and most upbeat-sounding, even as Woods sings lines like, "When I die / I'll probably go to hell."
"F--- My Life" This is the main single and it is gently beautiful in spite of its title, giving real angst to discovering you aren't becoming the person you intended. This has some real punch, both emotionally and melodically.
"I'll Be Back" Woods sings, "I'm hoping these anti-depressants will make me feel a little less anti-depressed," displaying some dark lyrical humor. Again, this has a fitting punk and power-pop appeal.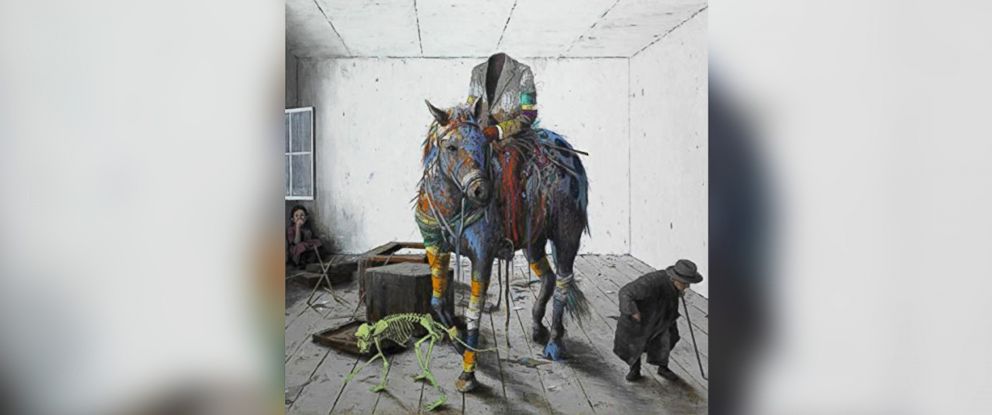 UNKLE's "The Road: Part One" (Deluxe)
***1/2

James Lavelle's latest, fifth proper UNKLE album continues where his recent discography has gone, getting further away from the trip-hop beginnings of 1998's "Psyence Fiction." Of course that album's classic appeal was largely due to the presence of DJ Shadow, who soon left the group. Here Lavelle is heading more into doomed score music with a moody center. Over 15 guest-loaded tracks, he creates a solemn mood-piece.
When Mark Lanegan's raspy vocals tear through "Looking For Rain," with its orchestral rise and "Twilight Zone"-like organ swirls, it makes a powerful statement. The chorus of singers that anchor "Cowboys and Indians" take it from an acoustic "Spaghetti Western," to a moody, electro experiment, while on "Nowhere to Run/Bandits," Lavelle is exploring a thunderous indie-rock framework.
Repeatedly, throughout the record, you get the feeling that Lavelle is trying his best to recreate one of the best-known tracks from "Psyence Fiction," the Thom Yorke-assisted "Rabbit in Your Headlights." Many of these songs pair downward-facing, melancholy piano lines with emotionally-driven vocals. You hear echoes in the Mink-assisted "Stole Enough," which emerges on the album nicely from the end of a sample of the Pharcyde's "Runnin'."
The set gets more appealing when it journeys into unexpected club territory like the amazing "Arm's Length," which packs a real punch while maintaining a chilled coolness. The deluxe edition of the record comes in a larger than normal package, with a second disc with instrumental versions of 10 of the album's 15 tracks. The textures in tracks like the before mentioned "Arm's Length" and the title-track really pop more in some respects when stripped of their vocals.
While this isn't a peak-level UNKLE record, it still shows a great deal of promise. It also shows James Lavelle to be one of the strongest sonic shape-shifters of the last couple decades, even if he doesn't get the credit he is due.
Focus Tracks:
"Arm's Length" This pulsating, powerful track will fill fans with a feeling of sleek coolness. Vocalists Callum Finn, Mink and Elliott Power all help this track rise to the occasion. This is an underground club smash waiting to happen.
"Nowhere to Run / Bandits" With vocals from Lavelle himself, this piano ballad morphs UNKLE into a striking fuzz-rock band. It explodes and recedes, anchored by a fittingly watery bass-line.
"The Road" Featuring vocals from ESKA, this is an ethereal, slow climber full of dynamic, pounding drive at its peak. It's an extremely atmospheric track with satisfying psychedelic edges.
Next Week: New music from Fifth Harmony, Queens of the Stone Age, EMA and more.
Missed last week's? Get the latest from Avicii, Guided by Voices, AJ Croce and others.