— -- Gwen Stefani called the end of her 11-year marriage to Gavin Rossdale "six, seven, eight months of torture."
"It was so insane because not only did my family break up, but then my kids are taken away like half the time, so that was really like, 'What?! What did I do?' My dreams were shattered," she told the August issue of Harper's Bazaar, which she covers. "All I wanted my whole life was to have babies, be married, like what my parents have."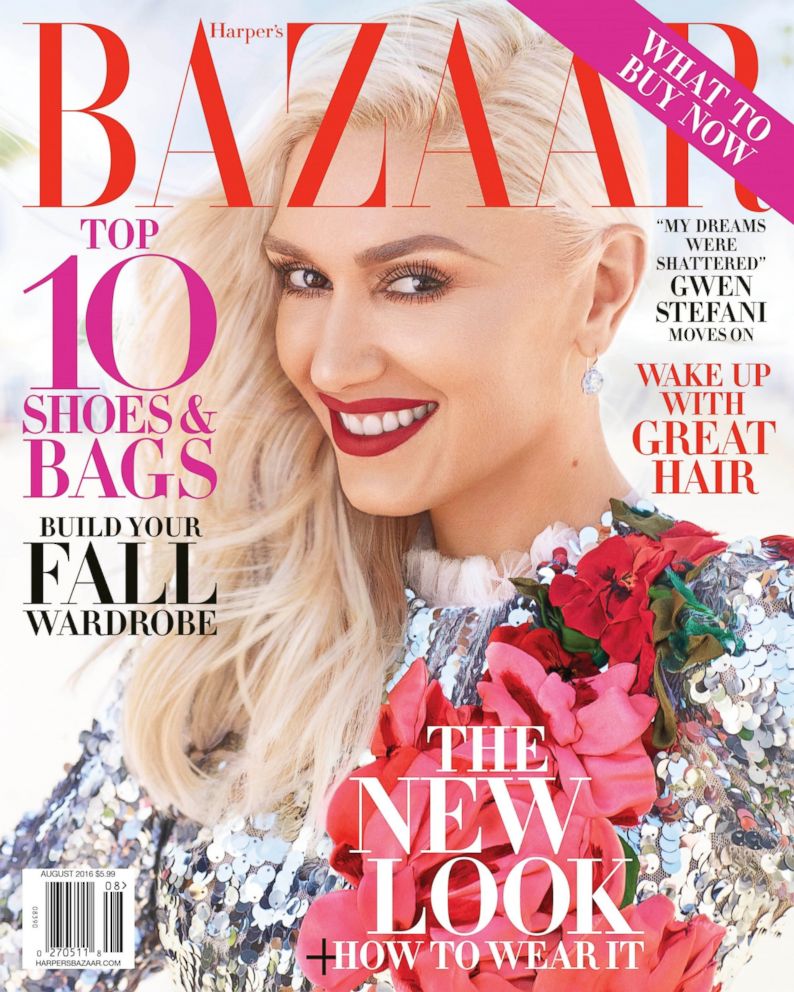 After the breakup, the mother of three said, "I remember thinking, 'There's gotta be a reason for this.' Of course you go through the 'Why me?' and feel sorry for yourself. But then I was like, 'No, this happened to me already and I made something good out of it.'"
Stefani was referring to her first big split with No Doubt bass player Tony Kanal, whom she dated for seven years. Their breakup fueled the band's breakthrough album, 1995's "Tragic Kingdom." Soon after, Stefani met Rossdale.
"That was it. [My personal life] was my boyfriend and then my husband," Stefani said.
Now, Stefani can add to the list her fellow "Voice" judge, Blake Shelton. The pair went public with their romance months after her split from Rossdale and his divorce from Miranda Lambert.
Stefani remembered learning how she and Shelton shared the same fate. They were backstage on the set of the music competition show last July when Shelton announced to his fellow judges, "Everybody, before we go out there, I want to let everyone know that by the time this airs, I will be divorced."
Her reaction, she said, "was like being handed this gift of a friend who was going through the exact same thing at the exact same time. And then everything flipped. It went from horrible to, like, hopeful and like, 'Wow, God, you just don't know what's gonna happen next.'"
What's happened was Stefani earned her first No. 1 solo album with "This Is What the Truth Feels Like," inspired by the end of her marriage. And now she and Shelton have a hit with their duet, "Go Ahead and Break My Heart."
"It's crazy the support and love I've felt," she said about her relationship with Shelton. "Life is such a weird ... I mean, I can't believe I'm No. 1 on a country chart.