— -- A decade before The Jonas Brothers were "Burnin' Up" for fans, and before *NSYNC hit it big with "I Want You Back," there was Hanson.
Three long-haired brothers from Tulsa, Oklahoma, exploded on the pop music scene with "MMMBop," with then-16-year-old Isaac Hanson on guitar, 13-year-old Taylor Hanson on keyboard and 11-year-old Zac Hanson on drums.
Now Hanson, all grown up and with somewhat shorter hair, is celebrating 25 years of making music, kicking off a world tour next month, and yes, still performing that 1997 song that launched their career. The brothers sat down for an interview with ABC News "Nightline" at the New York City performance venue, The Cutting Room.
"For whatever reason, our perspective on our past must be different from other people, because the expectation seems to be that we will be sick of ['MMMBop']," said Zac Hanson, now 31, "You want to be known for what you're doing, because you care about what you're doing. But, what we're doing right now doesn't exist with without what we did, right? And so, 'MMMBop,' the DNA of 'MMMBop,' is as relevant as it's ever been."
Taylor Hanson, now 34, said the song still resonates and feels like a "kind of an accomplishment." The one thing they have changed is the key – because their voices were higher when they originally recorded it.
Watch the full story on ABC News "Nightline" tonight at 12:35 a.m. ET
The brothers started singing back in 1992 at the ages of 11, 9 and 6. Their love for music, they said, came out listening to legends of the past, including Chuck Berry, Aretha Franklin and Otis Redding.
Taylor Hanson said their first gig was performing a 30-minute set at a local arts festival in Tulsa.
"And basically, every time we played a show, from 1992 on, somehow or another, we would get another gig," he said. "We were so young, you couldn't play bars. So we would just play wherever anybody would let us. We'd play block-parties, we'd play outside of bars."
Soon the brothers found themselves playing at South by Southwest, the arts and music festival hosted in Austin, Texas, where they said they met a music attorney, who would eventually become their manager and help them launch their professional career.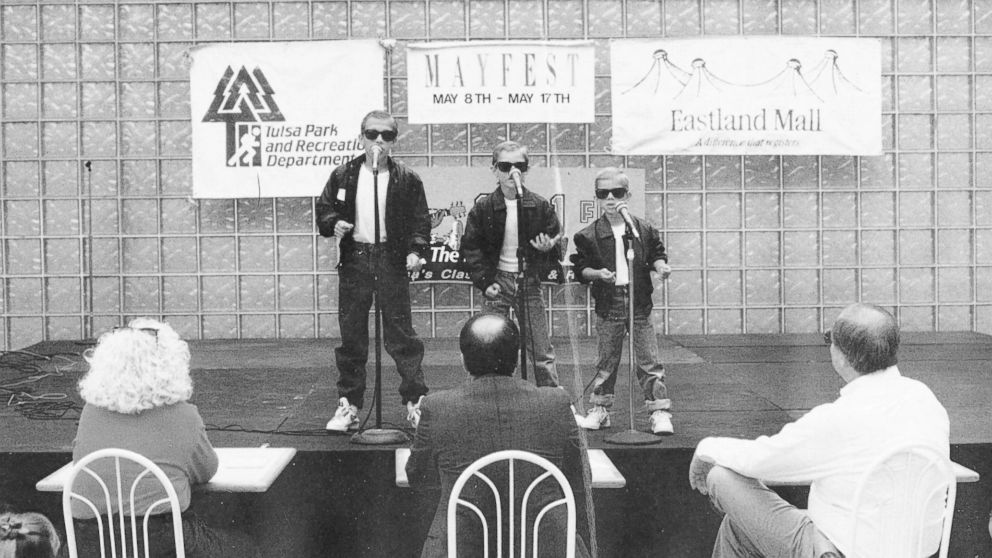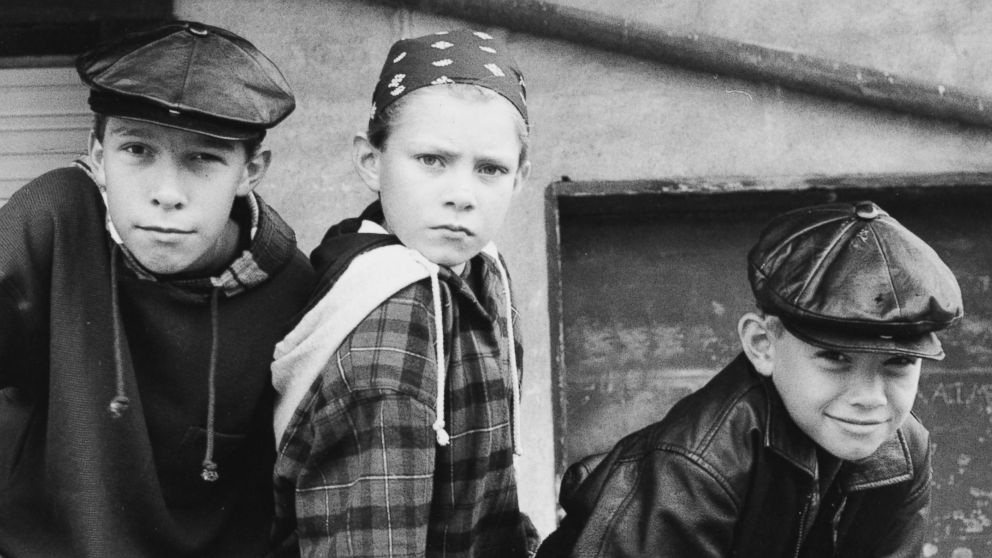 In the spring of 1997, Hanson put out their first album, "Middle of Nowhere." It sold four million copies in the United States, arguably thanks to the success of "MMMBop," which debuted at No. 13 on the Billboard charts and soon made its way up to the top spot.
"'MMMBop' was No. 1 in 27 countries at the same time," Zac Hanson said. "It means that essentially, the whole developed world was listening to the same song at the same time, and declaring it their favorite song of that moment. That just doesn't happen…. It's just outside of the scope of normal things, and at least for us, it's like landing on the moon."
It earned them three Grammy nominations -- record of the year, best new artist and best pop performance by a duo or a group with vocals -- at the 1998 awards.
Their good looks and charming demeanor turned Hanson into teen heartthrobs. Their faces were plastered on magazine covers and they landed a "Got Milk" ad.
"It was just a bigger, louder version of what we were experiencing locally," said Isaac Hanson, now 36. "You would get the predominantly female exuberance, and screaming and so on. But it was just a lot more of it, and it was a lot louder."
"We were really confident, obviously, in the sense of … we really believed that we could do it," Taylor Hanson added. "In one sense, when that first record cracked it, there was a little bit of a 'we're where we want to be,' you know? But it doesn't mean that it's not surreal ... and to ever have a huge breakout, let alone on your first record, I mean that never happens. It rarely happens."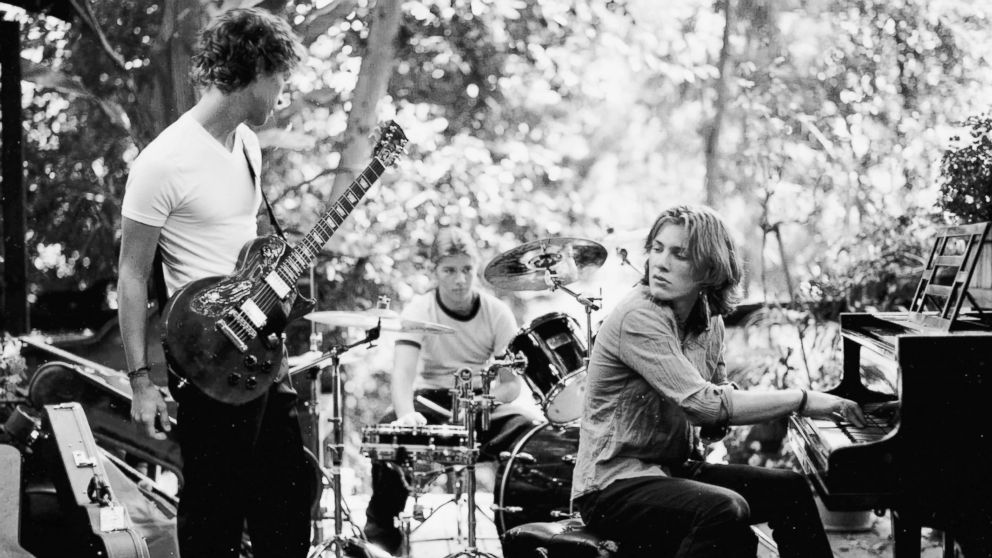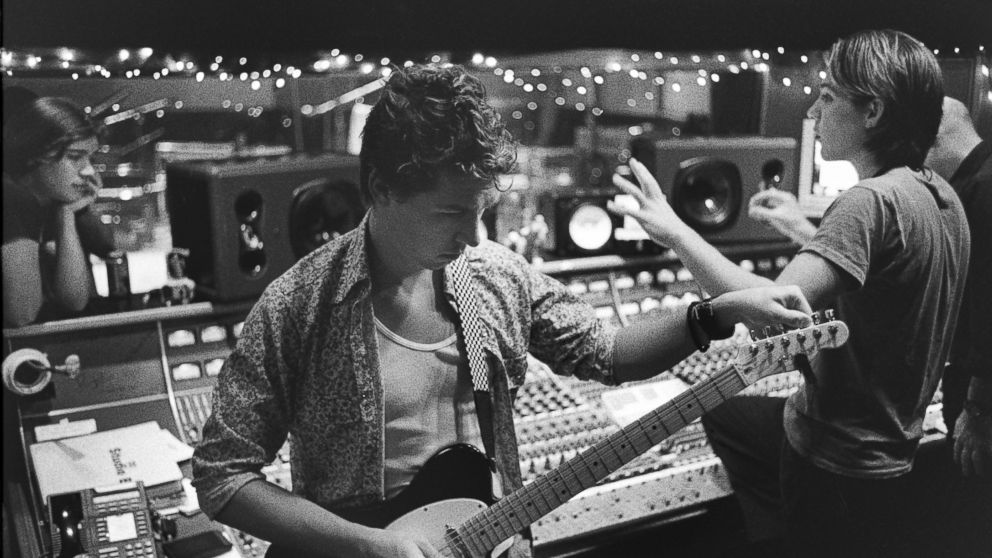 Unlike many other pop stars who land enormous fame at a young age and head toward a downward spiral, Taylor Hanson says that didn't really happen to them.
"I think the classic story is that, no matter what age you are, no matter how prepared you are, to have great success at anything is as hard to survive, probably harder, than failing at something," Taylor Hanson said. "We didn't have a crash and burn, that doesn't happen by accident."
He continued, "There had to be a lot of work to maintain the course, to maintain a fan base, to maintain a business, to still care about what you do to not end up with … the drug problem."
One of the things that has kept them grounded, they said, is they surrounded themselves with people who were as passionate about their music as they were, instead of money and fame.
"Instead of saying, 'Somebody find me someone who's going to make me relevant,' … we said, 'We're cool with it. We're going to make the music that we've always wanted to make,'" Zac Hanson said.
Following "Middle of Nowhere," Hanson recorded two more studio albums. Their 2000 release, "This Time Around," was the beginning of a more mature sound that sought to appeal to listeners outside their primarily female teenage audience.
It was during the making of their 2004 album, "Underneath," that Hanson was embroiled in a struggle with their label, Island Def Jam, over their music. Their fight with Island Def Jam would eventually become the subject of a biographical documentary called "Strong Enough to Break."
Eventually the brothers started their own independent label 3CG, which stands for "3 Car Garage" -- a nod to an early demo of theirs.
"I mean, thank God we did that," said Isaac Hanson, referring to starting their own label.
"You're not an independent, indie-rock band in the indie crowd, and you're not a pop band, playing the pop game, big labels, so, 'Who are you?'" Taylor Hanson continued. "It was a little bit like --"
"A fish out of water," Isaac Hanson finished.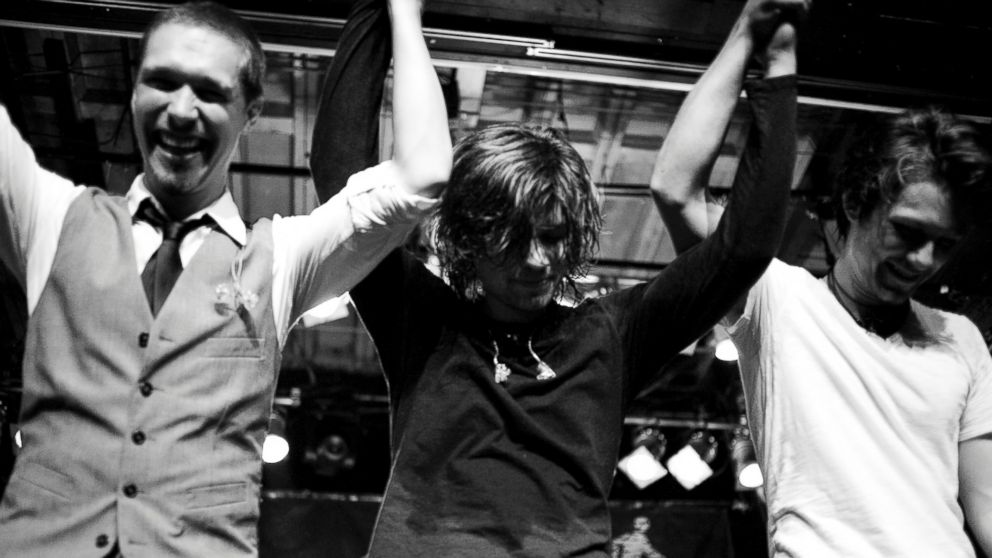 For the 14 years that followed, Hanson continued to maintain a loyal fan base, despite being mostly out of the mainstream media.
Hanson has released three albums independently, gone on a number of world tours and started building families. But all of this was not without difficulty. Zac Hanson says they fight and have almost broken up the band -- personal struggles that they have referenced in their music.
"We're still getting through it," Zac Hanson said.
Hanson has a new single out called "I Was Born," which Taylor Hanson called "unabashedly, absolutely, straightforwardly optimistic in the, in full force, like, without any apologies."
"That's kind of our story," he continued. "It's not that there's not challenges. … It's more, 'Hey, here's the challenge, surviving, getting through it,' and that's then, the music is the soundtrack for it."