In almost an instant with the roar of a thunderclap, Henry Cavill, aka Superman, is again the man of the hour. This time the hunky hero is set to go cape-to-cape with none other than Batman (Ben Affleck) in what could be the next big screen blockbuster. The film is called "Batman v. Superman: Dawn of Justice." If you're no comic book aficionado, you may be asking yourself, why on earth are superheroes battling each other?
"Bat, he's a guy who deals with justice his own way and Clark alone doesn't like that," Cavill told ABC News. "But Batman's major problem with Superman is that he's an uncontrollable alien. And in there lies a serious problem. We all know that Sup's intentions are right. But there's always that question of what if they weren't? And what if this guy decided to destroy the planet. No one could stop him. And so Batman takes it upon himself to take a swing at the big guy," said Cavill. And with that comes the showdown of showdowns.
"He (Affleck) worked really hard," said Cavill. "It's a very world-weary Batman. It's a bitter Batman. The very fact that he wants to take down this guy in the sky who could be good, but what if he's maybe bad one day, requires some damage."
This is Cavill's second time donning the blue tights and red cape. And it takes hard work to pull off the look. But even Superman needs a break.
"When you train really hard for a movie and you're on a movie for say 12 months you do want to relax afterwards," Cavill, 32, told Peter Travers. "The trick is not relaxing too much because you know you're gonna to have to come back to the character."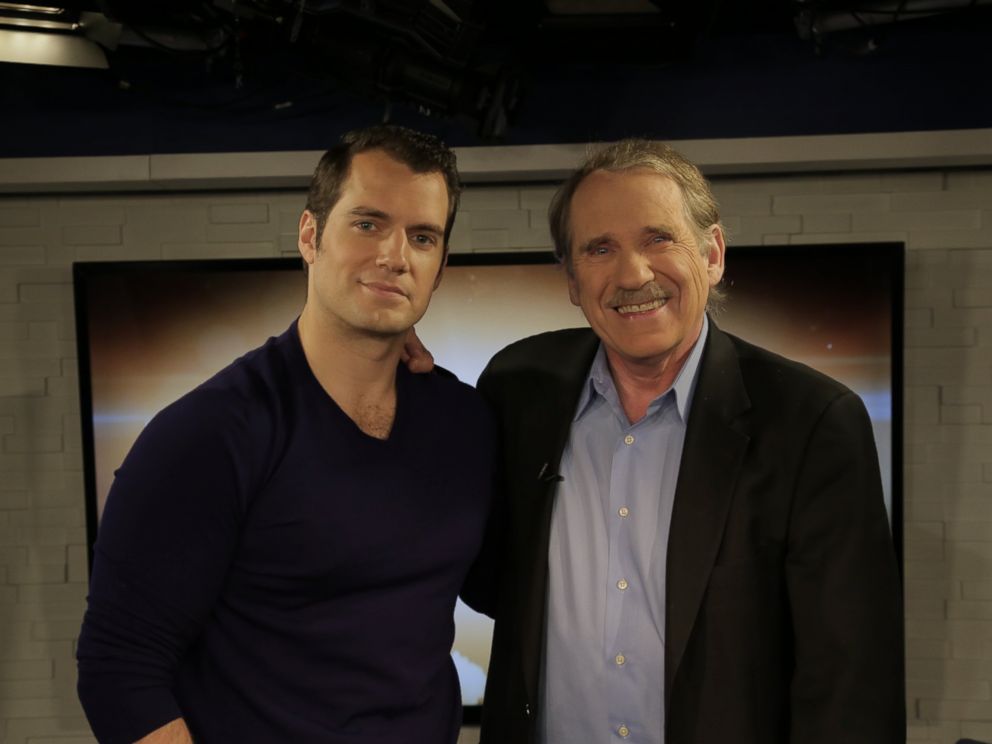 Cavill appears to be made for the role. He decided to rely heavily on the comic books to determine how to play his character.
"I did watch those other (Superman) movies, but not for research purposes," said Cavill. "I just watched them when they came out, like the Chris Reeve movies and Brandon Routh movies and enjoyed them enormously. But if you watch other people's performances when they're playing a character you're about to play -- for me personally I find that can influence your decisions. And I want this to be my vision coupled with Zack Synder's vision and as true to the source material as possible. I consider the comic books the source material."
Cavill revealed that he and Affleck did not go to wardrobe together and that he "never saw Ben in costume till we were on set." Most of us would imagine it to be a quite the dramatic moment when the two finally came face-to-face to record their first superhero encounter.
"I don't think there was anything dramatic about it," said Cavill. "It was like nice suit dude. It's like, can you pee in that? Yeah, yeah. Do you need to pee? No, not now. I just went," Cavill joked.
Cavill recalled his first time as a superhero he could not pee. The costume wasn't made for it. And with that he learned an important lesson.
"If you're powerful, you must be able to pee."