— -- Since touching down in New York City on Sunday night, Prince William and Duchess Kate have been making the most of every second of their trip to the States.
While the Duke made a quick side trip to Washington D.C. this afternoon to advocate for environmental issues, his pregnant wife has stayed in the Big Apple, where she's enjoyed a huge reception.
"I think we've had a phenomenal response to the Duchess of Cambridge in particular. I'm amazed that New Yorkers were standing out in the freezing cold weather for so long just for a 30 second glimpse of her," royals expert Robert Jobson told ABC News. "Probably not since they days of princess Diana have we seen anything like this sort of reaction."
With a jam-packed itinerary, the royals have seen a lot in a very little amount of time. Here's proof -- 9 things that they've done in just about 24 hours.
9. They Capped Off the Night with an NBA Game: For their first trip to New York City, the Duke and Duchess took in a Brooklyn Nets game at Barlcays Center, watching the hometown team take on LeBron James and the Cleveland Cavaliers. The couple walked to their court side seats in the third quarter, with Williams sitting next to former NBA star Dikembe Mutombo.
Near the end of the third quarter, the public address system recognized William and Kate's appearance as the crowd cheered. William and Kate also got to meet Brooklyn royalty when Jay Z and Beyonce briefly chatted them up during a break in the game. In the end, the Cavs won 110-88 and the Royal couple even to meet King James, who presented them with a small jersey for their son George with the No. 1 on it.
Before the game, William and Kate met with top NBA executives and Mutombo as they launched a new pairing between their Royal Foundation's United for Wildlife and Coach Core programs and the NBA Cares social responsibility program.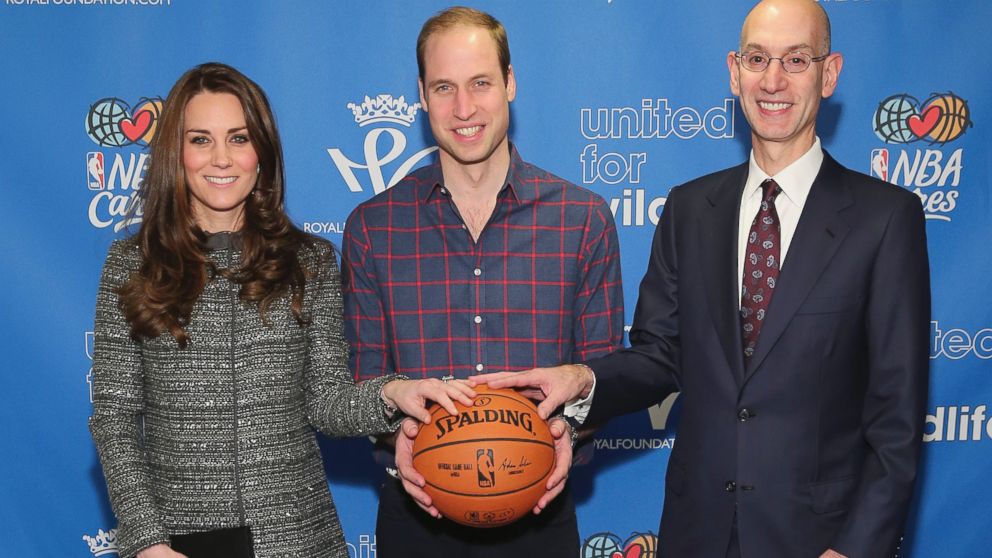 Handed a ball, William asked, "Is this the matchball?"
And, as Mutombo towered over him, the 6-foot-3 William quipped, "At last I'm standing next to someone who is taller than me."
8. The Royals Met with the Clintons: Prior to their trip to Brooklyn, the Duke and Duchess of Cambridge chatted with Hillary and Chelsea Clinton at a conservation reception co-hosted by the Royal Foundation and the Clinton Foundation. The gathering took place at the British Counsel General's Office.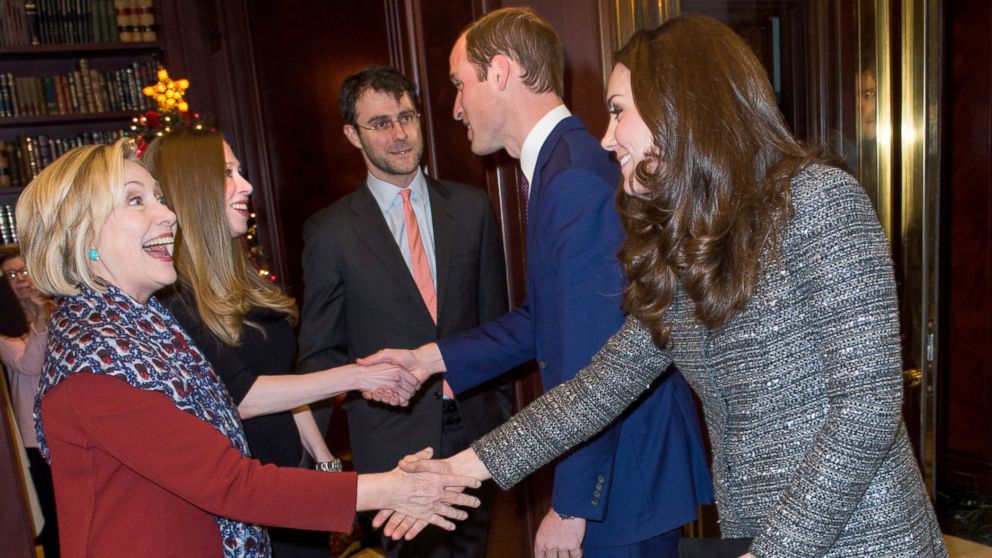 7. Kate Attended a Luncheon: Yes, she's five months pregnant, but Duchess Kate went right from working with children to a luncheon hosted by the British Consul General Danny Lopez and his wife, Susan, at their home. Also in attendance was "The Americans" actor Matthew Rhys, producer Colin Callender and Pete Cashmore, the CEO and founder of Mashable (below).
6. Duchess Kate Was Mistaken For a "Frozen" Princess: While visiting Harlem's Northside Center for Child Development, an organization that provides mental health services and more, Duchess Kate was mistaken for a Disney princess by the children with whom she did arts and crafts. "They thought she was the princess from 'Frozen,'" administrator Rose Ann Harris said. Either way, the kids were charmed, with one child presenting the Duchess with flowers on her way out.
]/>
5.The Duchess Showed Off Her Present-Wrapping Prowess: While at the Northside Cetner for Child Development, Duchess Kate, who was accompanied by the first lady of New York City, Chirlane McCray, wife of Mayor Bill de Blasio, also helped volunteers wrap gifts, though Harris was overruled when she suggested that she wrap an Elsa doll. Instead, she was given a singing butterfly and then helped a volunteer to wrap another gift. "Perfect," she said when they were finished. "I think it's quite good, actually."
4. Prince William Gave a Speech in D.C. While attending the World Bank conference in Washington D.C., Prince William gave a speech criticizing wildlife trade -- slamming it as "one of the most insidious" crimes a person could commit. "Wildlife crime goes to the heart of our security. It recognizes neither national borders nor national interests. It distorts economic development, undermines the rule of law, and fuels sources of conflict," he said. "Unchecked, it could be a factor in the spread of infectious diseases with a devastating toll." It's a cause dear to his heart: His charity, United for Wildlife, has been dedicated to fighting against the ivory market.
3. The Duke Talked Fatherhood With Obama: As photographers snapped their photo in the Oval Office, Prince William was heard joking with the president about the "chaos" surrounding the birth of Prince George. "Around the time George was born, I forgot to work out whether it was a boy or a girl. The excitement of the event and everything else was just chaos," Prince William said. "Suddenly remembered, actually it's a boy at the end." He predicted a "busy year" in 2015, with Kate due to give birth to their second child.
2. Prince William Flew Commercial: For his trip from New York City to Washington D.C., Prince William departed from JFK International Airport and landed at Ronald Reagan Washington National Airport in D.C. on a US Airways commuter flight.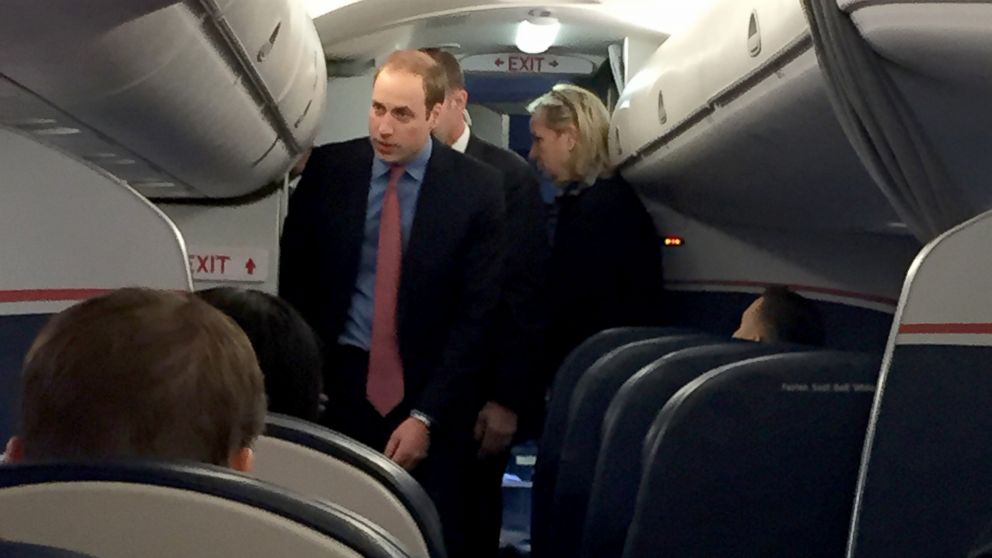 1. The Royals Checked In to Diana's Favorite NYC Hotel: For their first trip to Manhattan, Prince William and Duchess Kate checked into the Carlyle Hotel -- one of the late Princess Diana's favorite spots in the Big Apple.