— -- Jennifer Aniston just dropped a bombshell on "Friends" fans -- before the show ever aired, she was almost replaced as "gal pal" Rachel Green!
The "Cake" actress says that when "Friends" came to her, she was filming another show and that " there was a period where I had to stand out of the photographs for the group shots, and I had phone calls from girlfriends saying, 'I'm auditioning for your part in Friends,'" according to People magazine.
Aniston, 45, revealed this while speaking at the Santa Barbara International Film Festival over the weekend.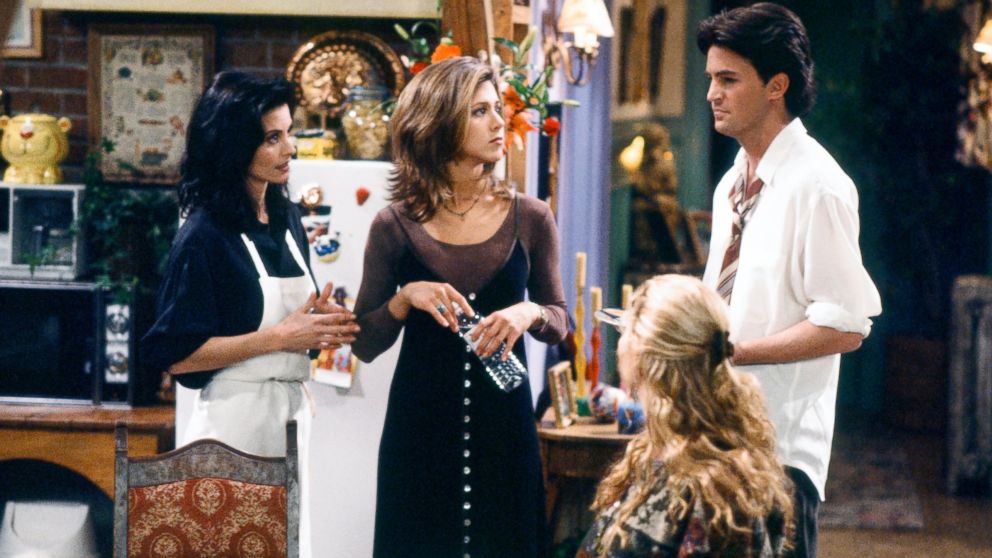 Aniston added that if her other show had become a hit, she knew that "Friends" would have to recast Rachel, but in the mean time, "I just started doing this back-and-forth from Sony to Warner Bros. for two weeks" waiting to see which show stuck.
The other show, "Muddling Through," ended after three months.
But, it wasn't exactly smooth sailing for Aniston to play Rachel even after that hurdle.
"They wanted Courteney [Cox] to play Rachel," she added. "And unbeknownst to each other, I wanted to play Rachel and she wanted to play Monica. It worked out perfectly."
Well, the rest is hilarious history. Could you imagine Courteney Cox serving coffee at Central Perk and hooking up with Ross? Nope!