— -- Kanye West accepted an honorary doctorate from the School of the Art Institute of Chicago on Monday and, of course, the rapper had a lot to say.
"I'm sorry is something you can use a lot," he said. "It gives you the opportunity to give your opinion, apologize for it and give your opinion again."
West, 37, surprisingly had the audience in stitches with this and other comments, including two words -- "George Bush."
A jovial West followed up the former president's name with the fact that Bush "has some very cool self portraits," alluding to the artist's controversial comments made following Hurricane Katrina.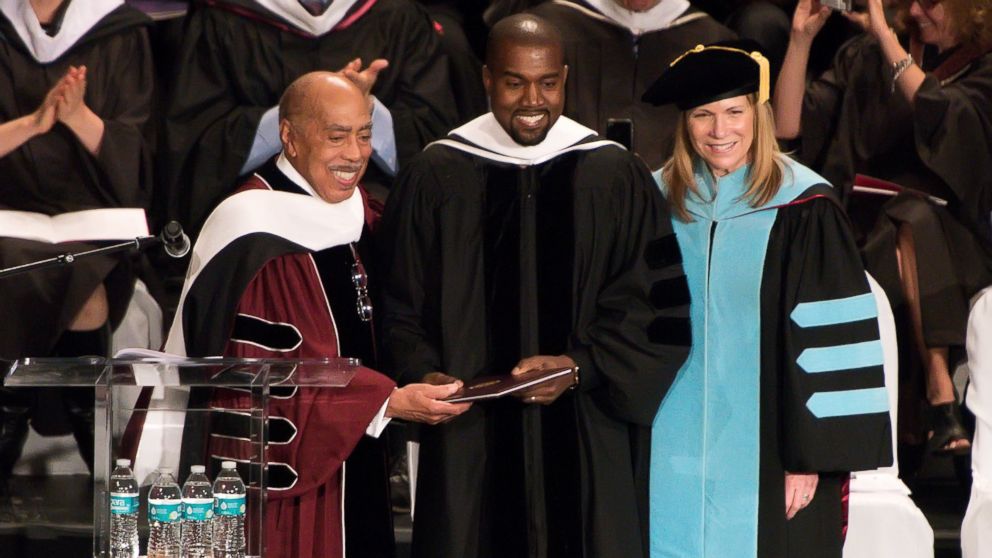 It was all fun for West, who was clearly taken by the moment and filled with joy on getting this honor. He was also a little nervous.
"The nerves of humility and modesty when being honored," he said. "A humanization, a reality of being recognized. And all I thought as I sit here, shaking a bit, is I need to get rid of that feeling."
Listen to the full speech here. DNAinfo Radio has the audio.
In the past, West attended Chicago's American Academy of Art and Chicago State University, but dropped out to make music.