— -- Kelly Osbourne opened up about her new book, "There is No F------ Secret," on "Good Morning America" today, calling it an "opportunity" to show people who she really is.
Osbourne, who grew up in the spotlight after rising to fame in her family's hit MTV reality show, "The Osbournes," gets candid in the memoir about her past struggles with drug and alcohol addiction, her time in rehab, and her relationship with her family.
Osbourne, 32, reflects on how the reality-TV show thrust her and brother Jack Osbourne into the spotlight at such a young age, saying, "I don't think either one of us was really prepared for it."
As children, she added, they were treated like adults because of their fame.
"I was already doing drugs before the show so I can't just blame it on that," Osbourne said on "GMA."
"I was miserable the entire time. I would just do anything not to feel what it felt like to be me. I wanted to be anyone but myself and I wasted so much time trying to be other people when I'm good enough, just me.
"And that's OK. I don't have to be the prettiest, the smartest, the funniest, the best; I don't want to be. I just want to be me and it's one of the biggest battles you will ever face in life."
Osbourne's memoir is framed as a series of brutally honest letters that she writes to places, experiences and people who have helped shape her life.
"I gave the book to everyone before I submitted it to my publisher ... my dad was the only one who tried to re-edit his letter to make himself sound worse," she joked.
In her book, Osbourne also opens up about fighting Lyme disease, an illness that she struggled to confirm for 10 years.
"I started to actually do the one thing doctors tell you not to do and that's to go online and look it up ... and all roads pointed to Lyme disease so I found a doctor through my mom," she recalled. "I went to Frankfurt, Germany, and I did stem cell and I got cured. But it sickens me that that's not available to everyone and that you have to be considered lucky or privileged to get that sort of treatment.
"I want to make sure and I will do anything that I can do to make sure that that treatment is available in this country."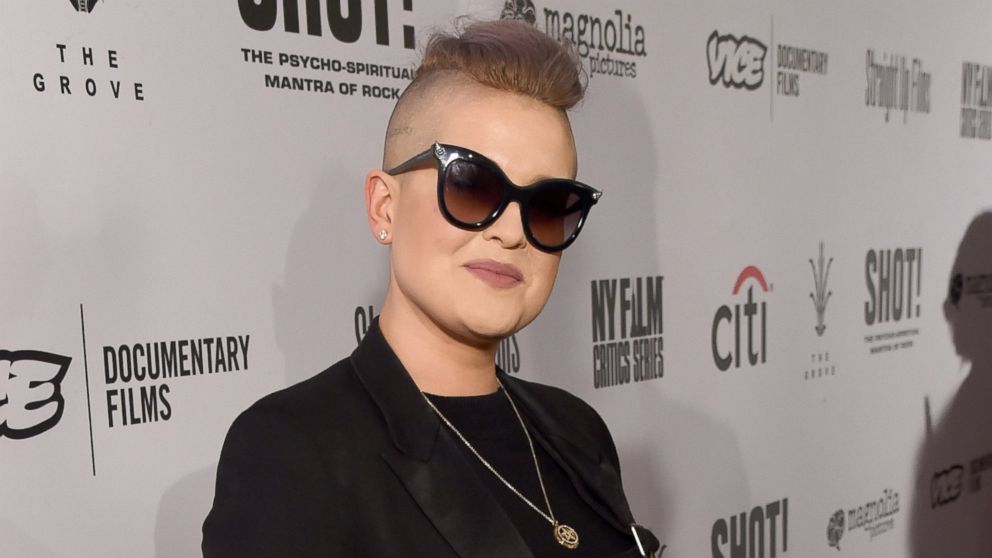 In another chapter, Osbourne addresses bullying. On "GMA" this morning, she revealed her message to her nieces, brother Jack Osbourne's kids, on how to conquer bullying.
"When people are mean to you, it's because they see things in you that they don't like about themselves, or they wish they had," Osbourne said. "For me, my mom told me to go into school and tell them that my dad was going to come in and bite their heads off, didn't work.
"But my dad told me to say, 'I'm going to give you one more chance. If you bully me one more time, I'm going to go to the principal because I don't want to do this with you anymore and you're hurting my feelings.'
"If you're talking truth and feelings, it's so powering," she added. "People don't know what to do because they expect you to fight back. They want you to fight back."
Osbourne's memoir is in bookstores nationwide.