Larry Birkhead reflects on relationship with Anna Nicole Smith, what she was really like in private
Larry Birkhead spoke with ABC News "20/20" in an exclusive interview.
February 10, 2017, 9:48 AM
— -- Larry Birkhead, who dated the late model and actress Anna Nicole Smith and is the father of their daughter, Dannielynn, is opening up about their romantic but tumultuous relationship and how Smith changed his life.
"The thing about Anna was … it was almost like a split personality," Birkhead told ABC News "20/20." "Because when the camera was going, she was a whole different thing … that was more, to me, an act than it was the real person, who she was."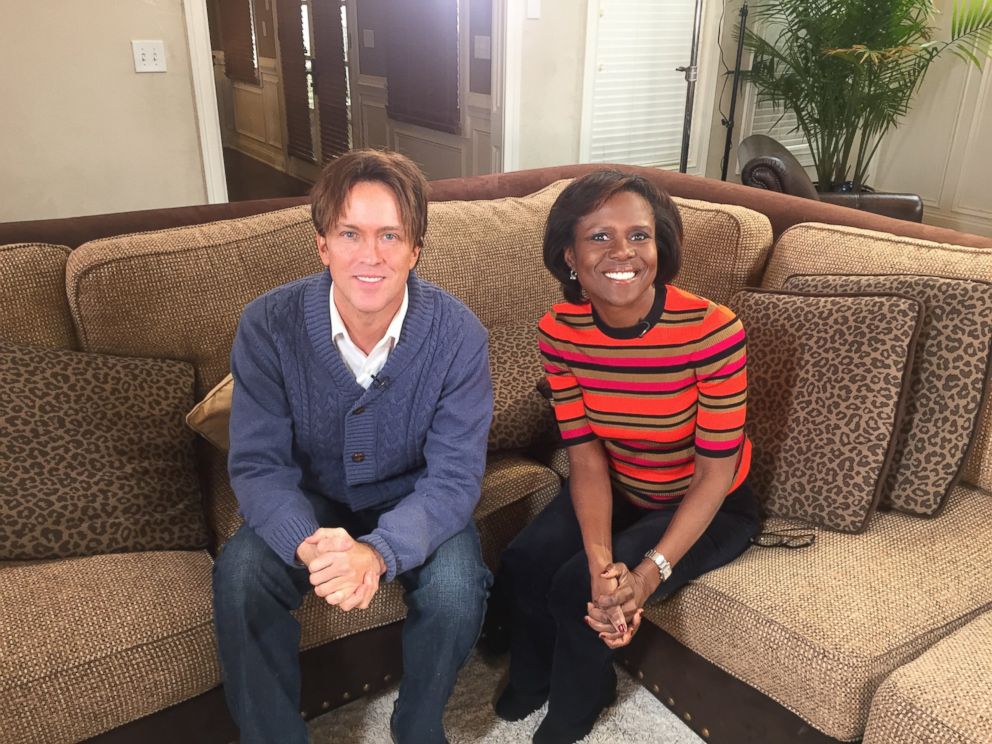 Smith, a reality TV star and former Playboy Playmate of the Year who struggled with prescription drugs, was found dead in a Florida hotel room on Feb. 8, 2007. After an extensive investigation, the official cause of death was ruled an accidental overdose -- Smith had nine different prescription drugs in her system. She was 39.
Dannielynn was just 5 months old when her mother died. Now at age 10, Birkhead said Dannielynn reminds him of Smith more and more every day, but he's determined to ensure their daughter takes a different path from her mother's.
Smith was born as Vicki Lynn Hogan in the small town of Mexia, Texas. She dropped out of high school at age 15 and worked full-time at a local fast food chicken restaurant.
When Smith talked about her childhood, Birkhead said they "were not the happiest of stories."
"[She was] poor, abused," he said.
Smith's first marriage collapsed after a year, leaving her broke and raising her baby boy Daniel on her own. To make ends meet she took a job stripping at a gentleman's club in Houston, where she met J. Howard Marshall, a Texas billionaire oil tycoon.
In 1992, Smith got a big break when she was chosen to be a Playboy centerfold. She would go on to become Playmate of the Year and become the face of a famous Guess Jeans ad campaign. She even had small roles in several films, including "Hudsucker Proxy" and "Naked Gun 33 1/3."
"She was living the dream," Birkhead said. "Here she is, a little girl from Texas, went from working in a chicken shack to making movies with big stars in Hollywood."
Smith was just 24 years old when she married Marshall, who was 89 at the time, in 1994. By some estimates, Marshall spent upward of $12 million showering his new bride with gifts, and many accused Smith of being a gold digger. But Birkhead said she loved Marshall.
"That was no act," he said. "She genuinely has some kind of a deep love for him. Now, I don't know if it was the kind of, you know, physical type of thing, but it was what he did for her and what he did for Daniel and that he changed her life."
Smith told ABC News in a 2000 interview that Marshall "took me out of a terrible place and he cares for me and my son, and in return, I took care of him, and I loved him for that."
But when Marshall died in 1995, just 14 months after their wedding day, he left his estate, valued by some estimates to be worth $1.6 billion, to his son, E. Pierce Marshall, and nothing to Smith.
For the next nearly 20 years, Smith's legal team made numerous attempts to have the courts overturn Marshall's will and claim money from his estate. The case even made it to the U.S. Supreme Court twice. In 2013, it seemed Dannielynn could inherit as much as $49 million in damages from Marshall's estate after a California judge's ruling, but the ruling was later overturned and Dannielynn was denied inheritance from his estate.
"If Dannielynn is to inherit anything via her mom that she was entitled to, so be it, but it's not like we're sitting around waiting for one thing to happen," Birkhead said.
By 2002, Smith's journey from being a stripper to being at the center of a national legal showdown became ripe fodder for a burgeoning industry -- reality TV. She, her then-teenage son Daniel and her longtime friend and personal attorney Howard K. Stern and many others appeared on "The Anna Nicole Show" on E! Entertainment.
Aug. 6, 2002: Anna Nicole Smith on her new reality show.
It was during filming for her reality show that Smith met Birkhead, a photographer, at the famous Barnstable-Brown Gala on the eve of the Kentucky Derby. While many saw Smith as a trainwreck, Birkhead said he saw something very different.
"She had totally transformed herself," he said. "She dropped a ton of weight. But it wasn't just the weight. It was her whole attitude. It was as if she was back at her Guess days. She was back on top of her game again."
That day, Birkhead said Smith kept trying to wave him over to her. "She's waving at me and me and blowing kisses and I mean, she knew how to work the camera," he said.
Birkhead was soon hired to take photos of Smith at a camp for children living with HIV, all of which was captured for her reality show. The two eventually started a romantic relationship and Birkhead moved to Los Angeles to live with her, but he said they kept their relationship private.
"No one ever knew one time that I was her boyfriend," he said. "The whole time we dated, if you look at all the video, I'm in the back carrying my camera bag … she didn't want me in the spotlight."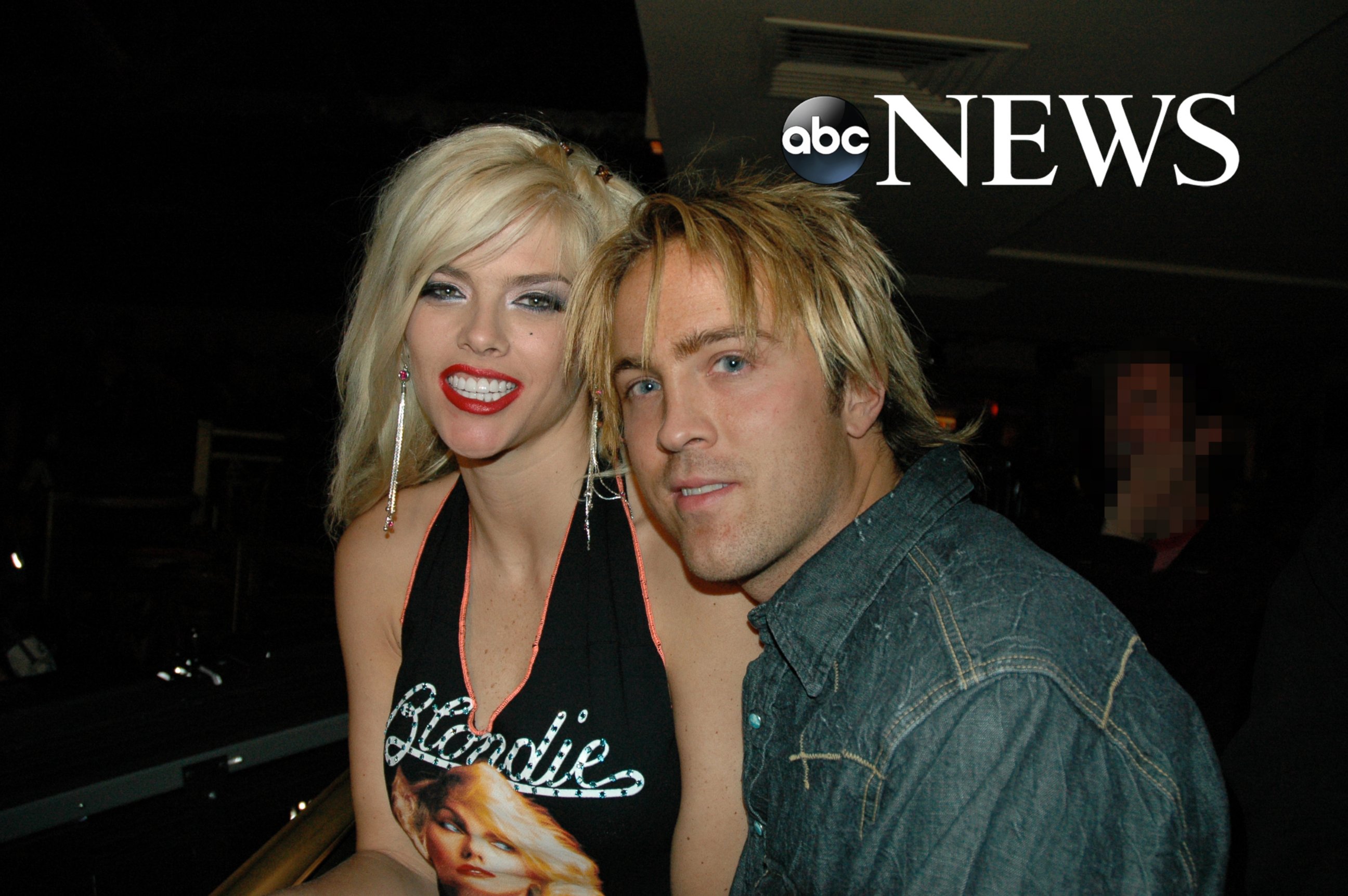 Birkhead had a firsthand look at Smith's health struggles, about which he says there are a lot of misunderstandings.
"There's this big misconception that Anna was on street corners looking for heroin or crack … and she had a doctor treating her for pain," Birkhead said. "She has prescription medication … she had pain from her breast enhancement surgery, from her back … she had chronic pain … she had seizures."
There was all this stuff she was getting treated for," he continues. "Now, did she take it like she was supposed to? No."
Smith admitted to ABC News in a 2000 interview that she once overdosed on prescription drugs in an incident so bad it put her in a coma and she went to rehab.
Birkhead said their relationship was unpredictable and tumultuous to the point where he said he packed his bags "a couple of times" to leave her.
"She was a little bit controlling. She wanted you there when she wanted you," he said. "We sat back and laughed at the movie 'The War of the Roses' because that's what we said was our relationship."
But one day, Birkhead was threatening to leave and Smith showed him something that changed his life forever.
"She said, 'If you go and pack, you're going to be feeling really stupid because'… and she took my hand and she put it on her stomach, and she said, 'Because we're going to have a baby,'" Birkhead said.
But five months into her pregnancy with a baby girl, Birkhead said they had another fight and Smith took off for the Bahamas, leaving him behind. Then, two months later, Smith shared her pregnancy with the world in a video she posted on her website. Birkhead was left wondering about his unborn child.
"I was concerned that she was -- the medications that she was taking and what impact it would have on our child at the time," he said.
On Sept. 7, 2006, Smith gave birth to their daughter at a hospital in the Bahamas with the cameras rolling and sold the footage.
Smith's son, Daniel, flew to the Bahamas to meet his new half-sister but died tragically while sleeping in the hospital bed with his mother. It was later determined that Daniel died accidentally from a lethal combination of two antidepressants and methadone.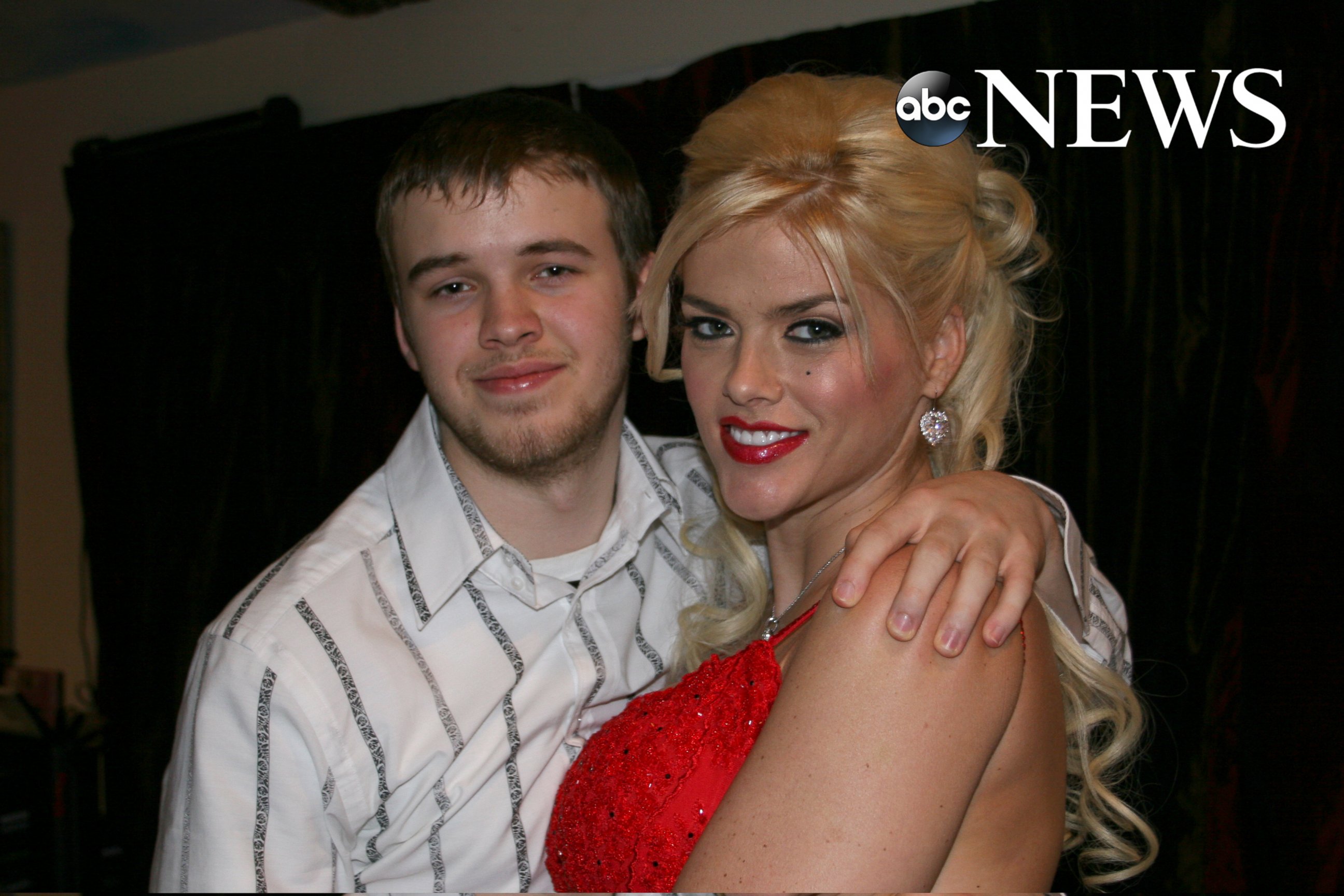 When Birkhead spoke to Smith on the phone, he said she was inconsolable.
"She would have these conversations where she would start crying," he said. "And she'd say something about Daniel, and she'd hang the phone up.
"At the funeral, she tried to climb in the casket," Birkhead continued. "I knew that Anna would be in no shape on her own after losing Daniel, as close as they were, to take care of my daughter."
FEB. 8, 2007: Anna Nicole Smith found dead in a Florida hotel room.
Just five months after Daniel's death and Dannielynn's birth, Smith died of the accidental overdose. Birkhead ended up going to court in an epic custody battle for Dannielynn until a paternity test proved Birkhead was the father. Stern and several other men had also claimed to be the baby's father, and the case made international headlines.
At the time, Birkhead said it felt like Stern had tried to poison Smith against him, but since he won custody of Dannielynn, Birkhead said Stern has "been supportive" of him and the two became close.
"The minute after the paternity test was over ... he's helping me change Dannielynn's diaper, [showing me], 'This is how you feed her,' … it's been nonstop since then," Birkhead said.
The single dad said he has tried to give his daughter a stable life away from the spotlight. The two live just outside of Louisville, Kentucky, and he still has some of the baby girl clothes Smith had purchased hanging up in a closet.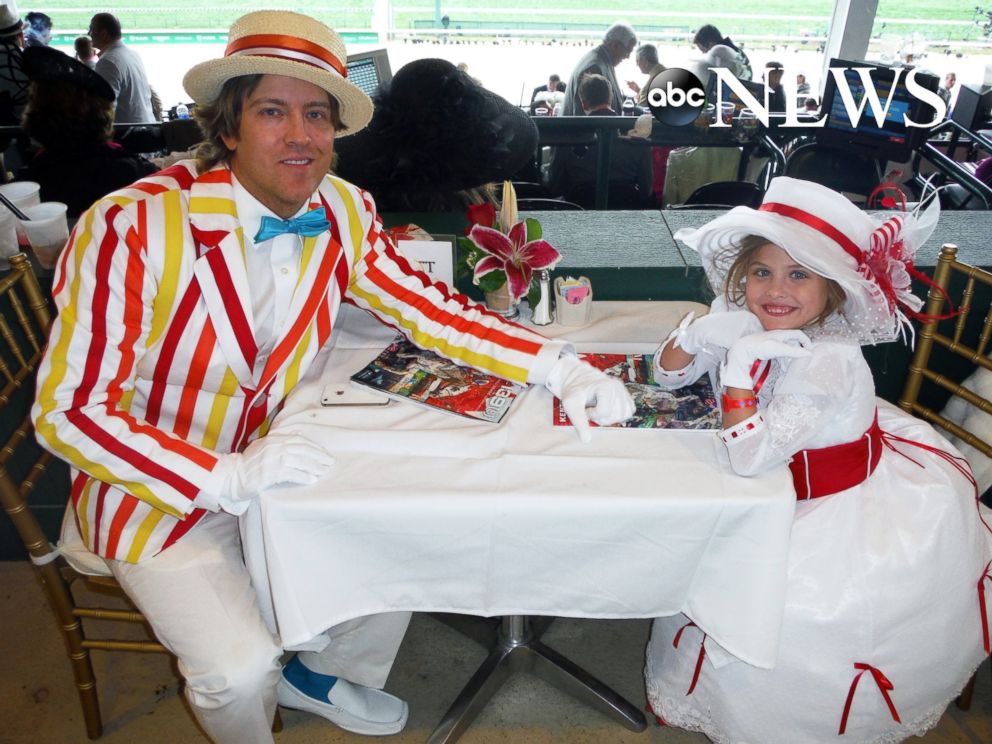 Four years ago, Dannielynn modeled for Guess as a way to share something special with her mother, Birkhead said, but it was a one-time thing.
"I've had companies call me since then and ask me for her to model. And the answer's no," Birkhead said. "She doesn't show any interest in it. And some parents might say, 'Oh my gosh, you know, Anna Nicole was her mom? This is the gravy train. Let's roll with this.' You know? But it's nothing that she wants to do … she wants to be a kid."
Birkhead said they receive no support from Smith's estate and that he makes a living through photography and flipping houses. The one lesson he wants their daughter to learn is to keep life simple.
"Excess is not always the best. Be careful who's around you … be good, be caring. Give back," Birkhead said. "You don't have to be a star to shoot for the stars."