— -- News broke yesterday that George and Amal Clooney are expecting twins, but one of the actor's closest friends knew way before everyone else.
Matt Damon sat down with Entertainment Tonight on Thursday and said that while working with Clooney last fall, "He pulled me aside on set, and I mean, I almost started crying. I was so happy for him. And I was like, 'How far along is she?' and he goes, 'Eight weeks.'"
The former "Good Will Hunting" star reacted "'Are you out of your mind?! Don't tell anybody else! Don't you know the 12-week rule?'"
Many couples wait to tell friends and others of their pregnancy until the end of the first trimester in case of complications.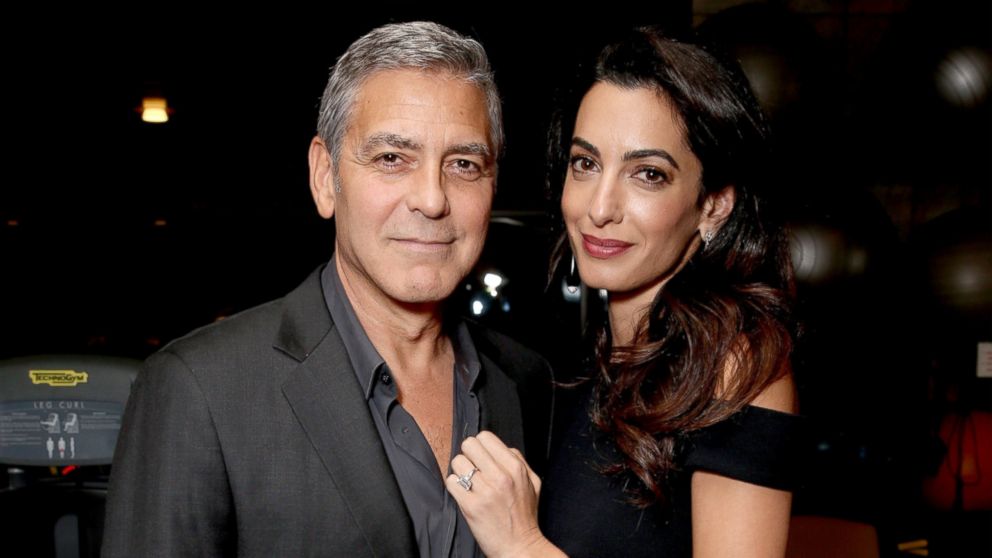 Clooney, 55, followed up four weeks later to tell Damon everything was fine.
"[Clooney] never even said, 'Don't tell anybody,'" Damon added. "We just know that's their incredibly wonderful news, and it's theirs to share with the world."
Damon did have some concern for the fellow Oscar-winner -- the fact that he and his wife are expecting twins.
"I've never had twins. He has it coming. I had them one at a time you know, and that was plenty," he told ET. "Look, the two of them, they're just great people and they're going to be great parents. It's going to be a huge challenge, I mean, one baby cries, wakes the other up. It's going to be on in that household."
The Associated Press and other outlets, prior to Damon's interview, have cited "The Talk's" Julie Chen, who broke the news on the show yesterday, saying she had been told personally by Clooney. His rep has not responded to ABC News' request for comment.