Miss USA and Miss Universe Pageants: Where Things Stand
Backlash against Donald Trump following remarks on Mexican migrants continues.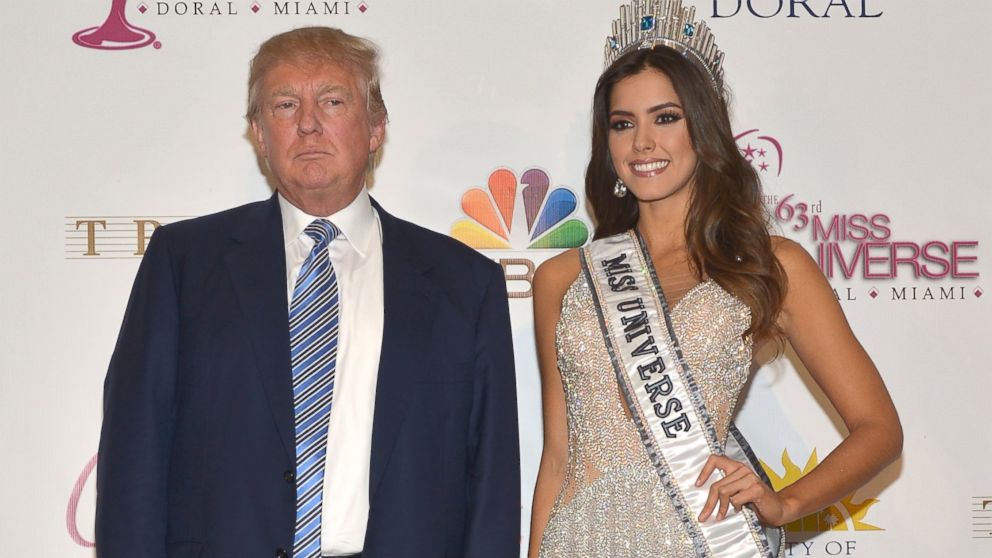 — -- The fallout continues over Donald Trump's controversial remarks about Mexican immigrants continues, with Panama becoming the latest country to drop out of the Miss Universe pageant.
The Miss Panama organization and the Telemetro television channel announced Friday that they won't participate in or broadcast the Miss Universe contest this year.
The move, they said in a statement, is a "message of solidarity for our Mexican brothers and sisters" after Donald Trump's recent description of Mexican immigrants as rapists and as people who bring drugs and crime to the United States.
Panama, which hosted the pageant in 1986 and 2003, joins contest organizers and broadcasters in Costa Rica and Mexico, who have also have pulled out of the event.
The backlash began shortly after Trump announced his latest presidential bid. During his announcement speech, he laid out his stance on immigration reform.
"When Mexico sends its people, they're not sending their best," he said. "They're sending people that have lots of problems and they're bringing those problems with us. They're bringing drugs. They're bringing crime. They're rapists."
Soon after, Univision and NBC, which broadcast the annual contest along with Trump's Miss USA pageant, announced it was severing ties with the billionaire. Trump responded by filing a $500 million lawsuit against Univision last week.
With 51 contestants already gathered in Baton Rouge, Louisiana, for the annual Miss USA pageant on Sunday, much is still up in the air. But one thing is for sure, the show will go on. Here's the latest on where things stand with the Miss USA and Miss Universe pageants:
Reelz to the Rescue
Cable and satellite channel Reelz, which reaches 70 million homes, announced last week that it had acquired the rights to broadcast the pageant, calling it "an integral part of American tradition."
"As one of only a few independent networks, we decided to exercise our own voice and committed ourselves to bringing this pageant to American viewers everywhere," Reelz CEO Stan E. Hubbard said in a statement.
One Host Remains
"Dancing with the Stars" Cheryl Burke and MSNBC anchor Thomas Roberts have bowed out but Jeannie Mai has vowed to stay.
Although Mai, who also hosts the daytime show "The Real," does "not condone Mr. Trump's statements," she said she "can't abandon these women when they need our support now more than ever."
Judges Drop Out
Originally, there were five judges slated for Sunday's telecast of the pageant, HGTV star Jonathan Scott, country singer Jessie James Decker, E! News anchor Terrence Jenkins, TV host and former Miss Universe winner Zuleyka Rivera and Hall of Famer Emmitt Smith.
All but one have dropped out. Only Decker's name remained listed on the Miss USA website.
Reigning Miss Universe Weighs In
The current Miss Universe, Paulina Vega of Colombia, added her condemnation of Trump's remarks, calling them "unjust and hurtful" but said she wouldn't be giving up her crown despite pressure to do so.
"If the Miss Universe Organization shared any anti-Latin sentiments or any type of racial biases, I wouldn't be in this position today," Vega wrote on Instagram.
Trump, who is clearly not backing down from his original remarks, took Vega to task on Twitter.
Miss Universe, Paulina Vega, criticized me for telling the truth about illegal immigration, but then said she would keep the crown-Hypocrite

— Donald J. Trump (@realDonaldTrump)

July 5, 2015