— -- Neil Patrick Harris has played dozens of roles throughout his decades-long career, but the one that might be most important to him is as a father.
Harris, who is raising twin 6-year-olds with husband David Burtka, told Peter Travers on ABC News' "Popcorn With Peter Travers" that he's in therapy twice weekly to work on himself and on being a good parent.
"It's not like I have this big gaping hole I need to work on," Harris, 43, told Travers. "It's just as a parent, I want to be better than my parents were at raising me, and they did a great job."
"You want to work on your 'isms,'" he said. "In this business, there's a lot of people who tell you how good and positive it is, even when it's not. I think it's important to work on yourself, whether it be through podcasts or through therapy or through conversation."
Harris became a household name for his roles as Doogie Howser in "Doogie Howser, M.D." and as Barney Stinson in "How I Met Your Mother."
He now stars as Count Olaf in Netflix's "A Series of Unfortunate Events," which is based on the Lemony Snicket novels by Daniel Handler.
"I'm really proud of this. It's like nothing I've ever done," Harris said. "[Netflix] lets us film the entire season without meddling, without the network involvement, the advertising involvement. [It's] really refreshing, legitimately refreshing."
Harris said his son and daughter loved watching him in the series.
"They have watched all of them, actually," Harris said. "We finished them this weekend."
The series required Harris to wear prosthetics, take on different accents and even play a woman.
But it's not the first role that challenged him physically and as an actor. Aside from portraying Count Olaf and his many disguised characters, Harris also underwent a physical transformation when he starred as the titular character in the Broadway musical, "Hedwig and the Angry Inch." The role won him his first Tony award for Best Lead Actor in a Musical.
"I'm a magician and I love juggling and I walk on tightropes and swinging on trapezes and stuff, so I like sort of the dangerous circus arts," Harris said. "So maybe I enjoy challenging myself physically."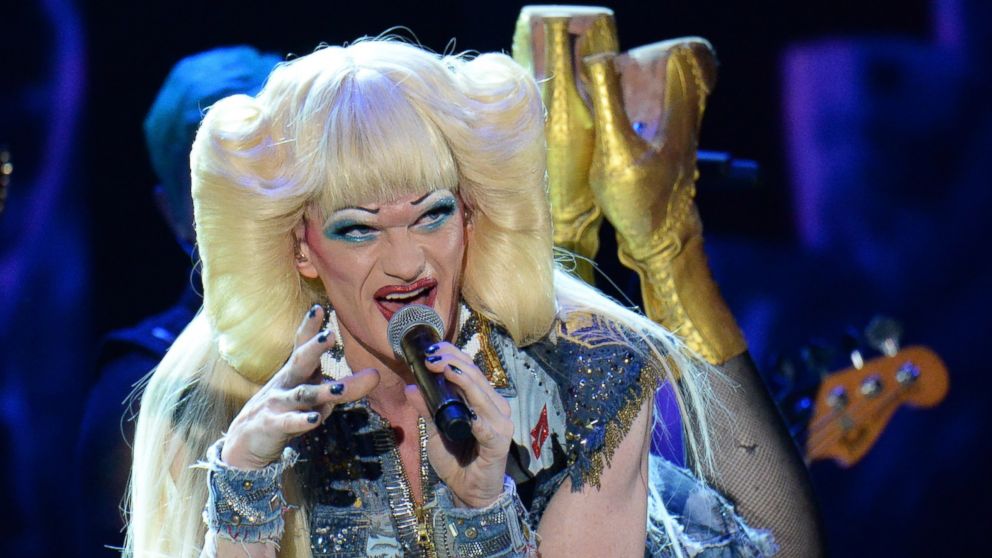 Harris discovered his fascination with magic while growing up in a small town in New Mexico. He said his parents would occasionally take him on the three-hour drive to the nearest city, Albuquerque, where his grandparents lived.
"I'd save up my allowance and I'd go to the mall to the magic store called Fool's Paradise –- great title -– and buy whatever I could: little packet tricks, and you don't know the secret until you buy it," he recalled. "And then on the drive home I would get to sit there and learn how it was done and I'd get the inside information. And I think I'm a whore for inside information."
It's this love for the behind-the-scenes secrets he says might inspire his acting style and penchant for taking physical risks.
"I think I'm more of a technical actor than sort of a method-ish actor, so I really enjoy knowing where the camera is, knowing where it fits," Harris said. "And I've always thought,''Why would I let the stuntman come in and do the stunt? ... Why can't I do the stunt?'"
Harris says he likes to be involved in the shows he hosts, including the 2015 Oscars, which was criticized by some.
Though he was warned by others that the audience would be less interested as the show went on, Harris said he looked around the show and noticed that they were still having a great time later in the night.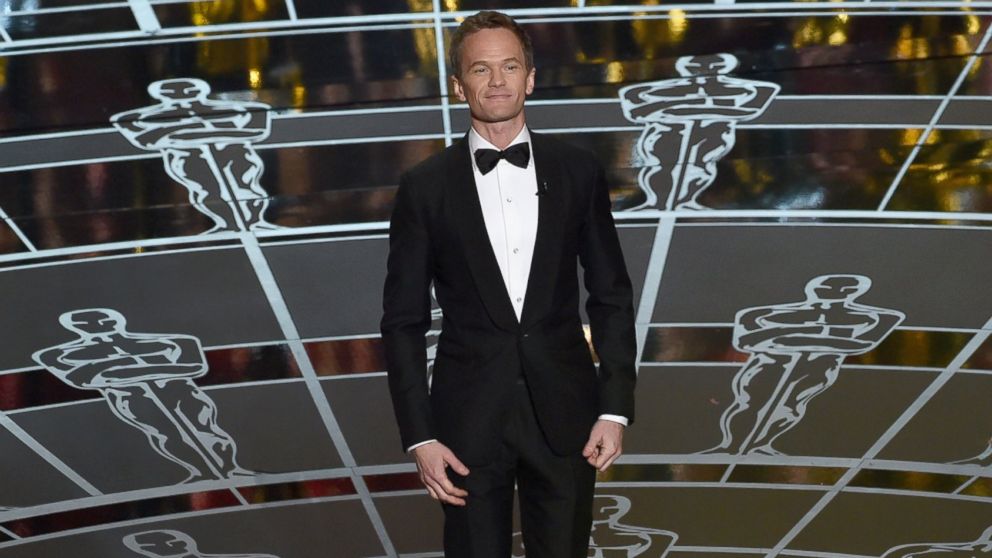 "Nicole Kidman and Keith Urban ... they stood up and thumbs-upped me, and Oprah saluted me," Harris said. "I'm thinking, 'I think this is going really, really well' ... and we finished it and the feedback was 'Not well,' after all was said and done. So I guess you never know."
Harris said he likes that his career isn't just the same dramatic roles over and over again.
"I'm incredibly grateful that I have a weird career that allows me to be myself as a host and then I can go do 'Hedwig' on Broadway and then go and do a Netflix series where I'm playing someone that's not like me," he said. "And in a perfect world, the audience is able to sort of see of those individually. It's rare for an actor and I appreciate it."
Download the all new "Popcorn With Peter Travers" podcast on iTunes, Google Play Music and Stitcher.