— -- After five Academy Award nominations and a big win for "Dead Man Walking," Susan Sarandon is still dominating the big screen.
Sarandon is now starring in a new comedy, "The Meddler," playing the role of a New Jersey widow who follows her daughter to Los Angeles -- and that's when things get a little complicated. Sarandon told ABC News she decided to take on the role soon after watching a short video featuring Gail Scafaria, the woman whom she was set to portray.
"There was five minutes of the opening of the film narrated by Gail, shot by shot, exactly what I do in the movie," said Sarandon. "So I got a chance to see her running into the garage, looking up into the balcony, doing everything that she does that I do in the movie and that just cinched it for me. Then once we started shooting, or were about to shoot, Rose [Byrne, her co-star] and I had a sit down with Gail and Lorene [Scafaria] and we had dinner. She was fabulous."
Sarandon added that despite the great outcome of the film there were some challenges to getting it made.
"It took a little bit to get the money," she said. "I think it's hard for studio execs to project themselves in a lead part that is a female. Whereas females can identify with men."
The film coincidentally has a release date timed to the 25th anniversary of Sarandon's now-iconic "Thelma & Louise" movie.
"Would it get made today?" Sarandon, 69, asked Peter Travers. "Ridley Scott did an amazing job of making it so iconic. I think it could have been such a tiny movie, and he really, we were in John Wayne territory when we did it."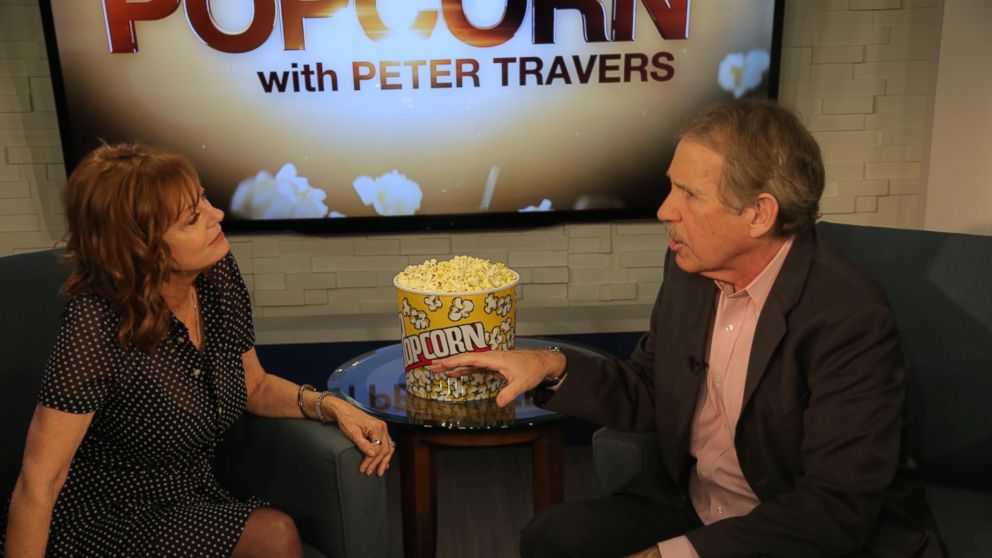 And who could forget Sarandon's Oscar-winning role as Sister Helen Prejean in "Dead Man Walking"? Sarandon played a nun trying to help a death row inmate with one last appeal.
"That was a very hard sell," said Sarandon. "Everybody was like, 'Can't they have an affair? Does he really have to die?' Just completely off the mark of what it's about."
Hardcore Sarandon fans will remember she kicked off her career with "The Rocky Horror Picture Show," which became a cult classic.
"I run into people all the time who tell me that 'The Rocky Horror Show' kind of made them aware," said Sarandon. "And 'Thelma and Louise' got them out of town -- when they're in these places where they don't feel they fit in."
"The Meddler" is in theaters now.