New Photos, Video Show Prince Harry Saving Elephants in Africa
Harry, 32, spent nearly three weeks in Malawi this summer.
October 29, 2016, 12:38 PM
— -- Prince Harry released new video and photos Friday of the nearly three weeks he spent in Malawi helping to relocate 500 elephants in danger of being killed by poachers.
Harry, 32, worked with African Parks, a conservation NGO, on "500 Elephants," a project described by African Parks as "one of the largest and most significant elephant translocations in conservation history."
One of the newly-released photos shows Harry spray-painting a young, male elephant so that he can be identified back in the wild and kept together with his family.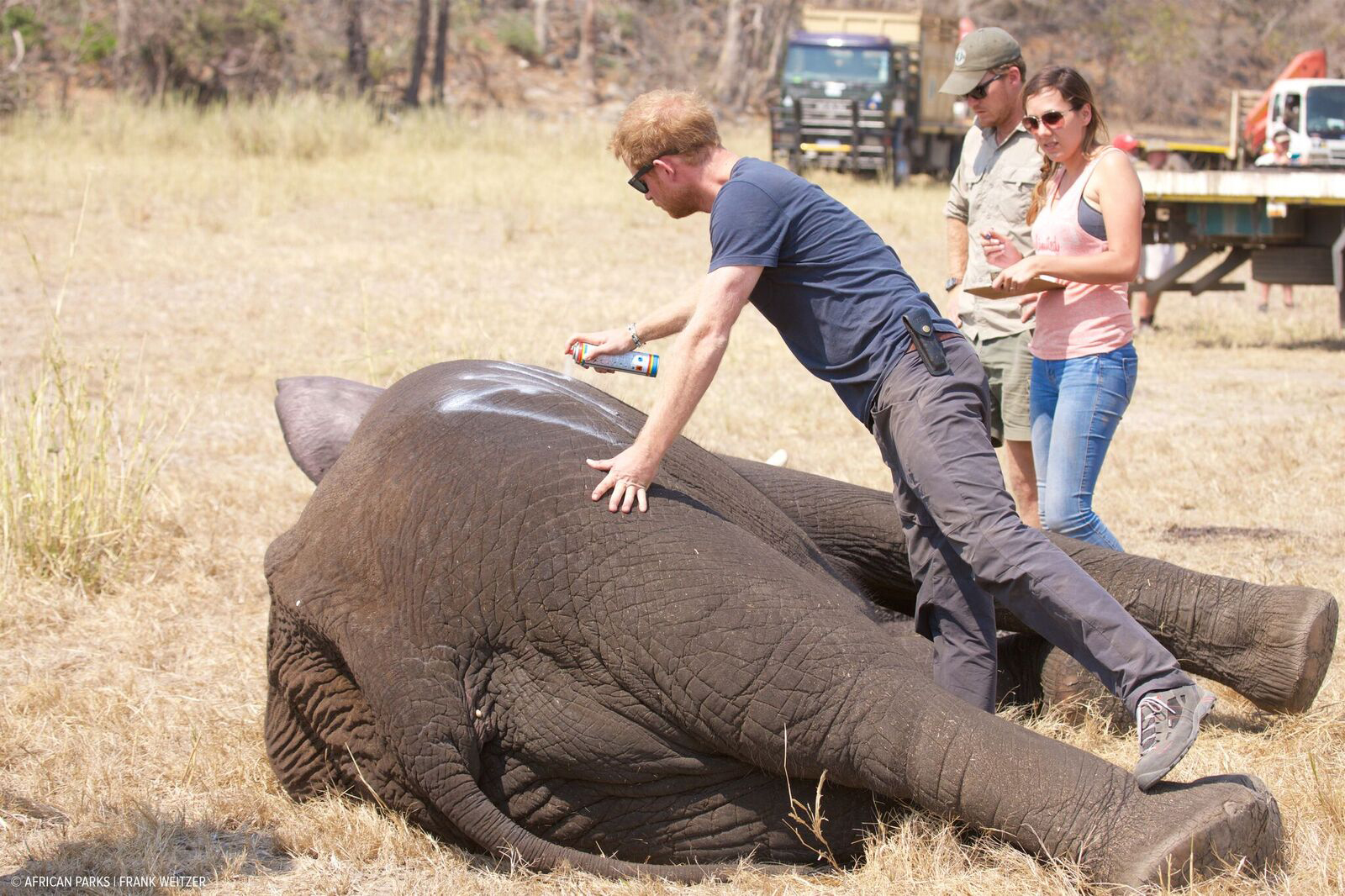 "The spray paint disappears after a few days," Harry wrote in the photo's caption.
A second photo shows Harry and a team of conservation workers trying to slow down a male elephant who has been tranquilized but is fighting the sedation.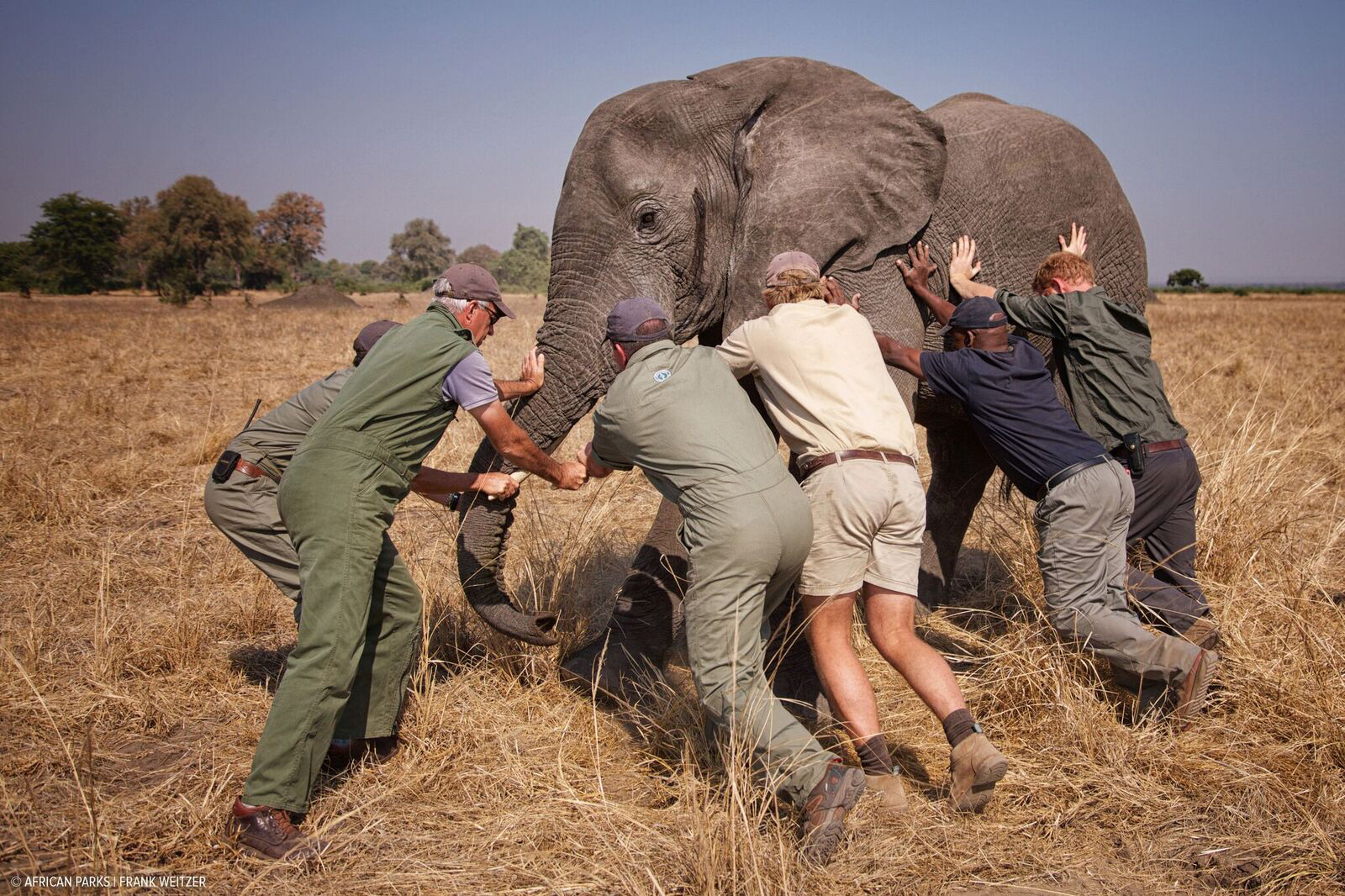 "This big bull (male) elephant refused to lie down after it had been darted with a tranquilizer," Harry wrote in the photo's caption. "After about seven minutes the drug began to take effect and the elephant became semi-comatose but it continued to shuffle for a while!"
He continued, "They have a tendency to hone in on forest, river and people when in this state. Here we are trying to slow him down."
The newly-released video shows Harry stroking the trunks and legs of elephants before they were transported hundreds of miles across the African safari.
"You can't imagine anywhere in the world existing like this without elephants," Harry said in the video. "It's amazing to see such unbelievable creatures. They move in a way you can never even dream of."
This summer was the second in a row Harry spent on the front lines of conservation efforts in Africa.
"Elephants simply can't roam freely like they used to, without coming into conflict with communities or being threatened by poaching and persecution," Harry said in a statement. "There has to be a balance between the numbers of animals, and the available habitat. Just how nature intended it."
Harry assisted with the first phase of the relocation of 261 elephants this summer. The remaining 239 elephants will be moved in summer 2017, according to African Parks.
The organization said Harry also assisted with the translocation of a male rhino and game species, including buffalo and zebra while in Africa. He also helped to re-collar three lions with GPS technology for better protection.
The "500 Elephants" initiative involves moving the giant mammals from Liwonde National Park and Majete Wildlife Reserve to Nkhotakota Wildlife Reserve.