— -- Pippa Middleton, the younger sister of Kate, the Duchess of Cambridge, spent her 32nd birthday in a decidedly different way.
Middleton, who cycled across America last year with her brother, James, and who completed a marathon in Kenya earlier this summer, completed the Otillo Swimrun World Championship in Sweden on Monday, a day after she turned 32.
After crossing the finish line, Middleton described the grueling, 75 km, or nearly 47-mile, race as, "one of the hardest things I've ever done.
The 47-mile swim-run has teams of two racers braving the chilly Baltic Sea and running across the rough terrain of 26 of the Swedish archipelago islands. The race is broken down into a roughly 6-mile open water swim and 40-mile trail run.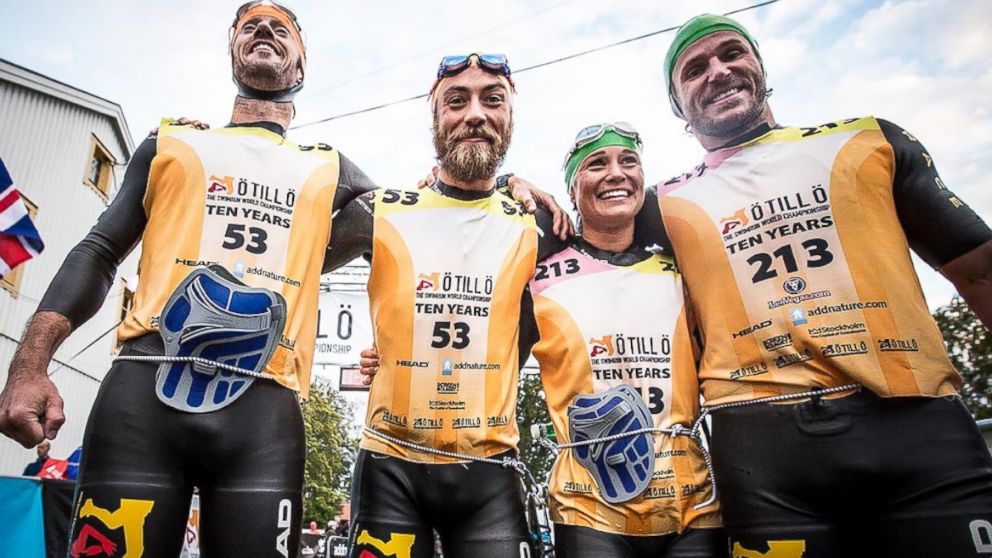 "To finish the course from dawn to dusk, the competitors must be very fit and they must be very fast in and out of the water as there are 52 transitions," Otillo says on the race's website.
Middleton and her younger brother, James, completed the race in 13 hours, 4 minutes, finishing 82nd and 83rd respectively. Middleton, who raced with teammate Jons Bartholdson, was spotted giving a thumbs-up and waving to well-wishers during the race.
The athlete described the race as "relentless" before she even started.
"It's relentless: Almost three Ironman swims and one and a half marathons," Middleton told Reuters last week. "Much of the running is trail running on uneven ground, hopping over rocks on the shore line, dipping in and out of bays."
The Middleton siblings competed in support of the Michael Matthews Foundation, a foundation that helps build schools in poverty stricken areas around the world, named in honor of Michael Matthews, who died tragically at 22 in an accident on Mount Everest.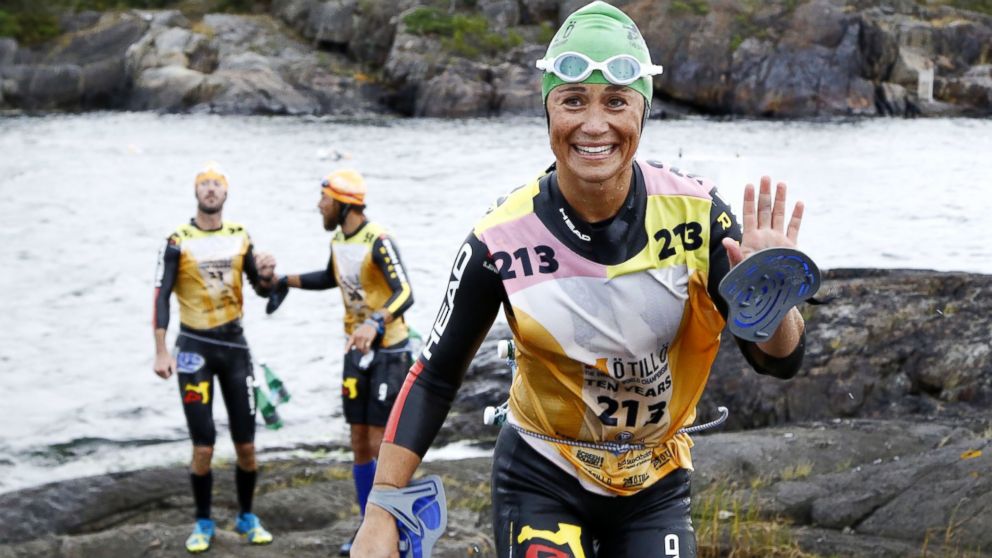 Michael Matthews's older brother, James Matthews, an ex-boyfriend of Middleton's, ran the race as the teammate of James Middleton.
The Middleton siblings and their parents, Carole and Michael Middleton, were recently the guests of the Matthews family at their Eden Roc resort in St Barth's, getting a bit of relaxation before the event.
Middleton is an avid sportswoman has taken on a series of the most difficult endurance races around the globe, using her profile to assist those in need and raise awareness on issues close to her heart.
Just this summer, she raced 54 miles on her bicycle in the London to Brighton Challenge on behalf of the British Heart Foundation, of which she is an ambassador.
Middleton and James also completed the Bosphorus Cross Continental Swimming Race in Turkey, between Asia and Europe, one of the most difficult swims in the world.
The two younger Middleton siblings often compete together and, with their sister, Kate, have a great sibling rivalry on the tennis court.
Middleton has described exercise as "a massive party of my life."
"It's so important for both mind and body," she's said.