— -- Prince William and Princess Kate, and their children, Prince George and Princess Charlotte, will spend Christmas this year with Kate's family, the Middletons.
It's only the second time since the Cambridges' wedding in 2011 that the future King and Queen of England have decided to forego the traditional royal family Christmas at Sandringham with Queen Elizabeth II.
Typically the entire royal family attends church at St. Mary Magdalene near Queen Elizabeth's Sandringham estate and William and Kate's country home, Anmer Hall, in Norfolk. This year, William and Kate, both 34, will enjoy Christmas in Bucklebury, Berkshire, at the home of Kate's parents, Michael and Carole Middleton.
Like any modern family, William and Kate have tried to split their time with both sides of relatives. Last year they spent Christmas Eve and attended church on Christmas Day with Queen Elizabeth II and other members of the royal family and hosted the Middletons at their Anmer Hall home.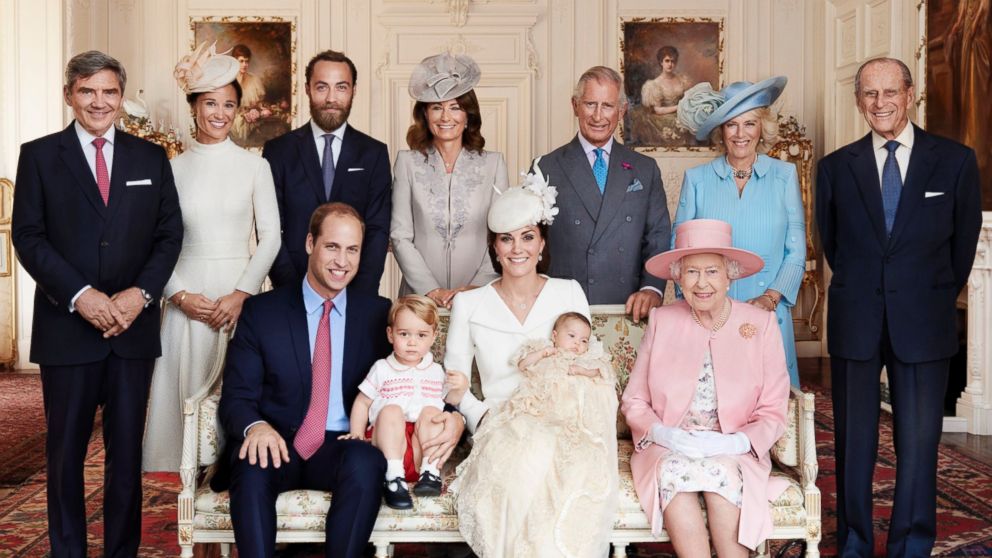 In 2012, William and Kate joined her family at St. Mark's Church in Berkshire, shortly after the palace announced Kate's pregnancy with Prince George. Kate was suffering at the time from hyperemesis gravidarum, or severe morning sickness.
Kate is very close to her parents, as is William. She also relies on her siblings, Pippa Middleton and James Middleton. Pippa Middleton is recently engaged to financier James Matthews so this year will be an opportunity for the Middletons to all enjoy Christmas together as a family.
Kate shared earlier this week that she will put teddy bears dressed as a Cub Scout, for George, and a Beaver Scout, for Charlotte, under the family's Christmas tree. Kate received the teddy bears Wednesday while helping the Cub Scouts celebrate their 100th anniversary at an event near the family's Norfolk home.
It appears Prince George, 3, and Princess Charlotte, 19 months, attended a Christmas show near their Norfolk home that includes animated reindeer, penguins and polar bears along with Santa and his elves.
Tracey Iliffe, choreographer of the Thursford Christmas Spectacular, tweeted Thursday about the royals' attendance at the show. Iliffe wrote in the since-deleted tweet, "So lovely the Duchess of Cambridge, Prince George and Princess Charlotte very much enjoyed watching our teddy bears followed by hugs #xmas."
William, Kate and George also attended the show in 2014. Prince George waited in line like other children to see Father Christmas while William and Kate looked on.
The children's uncle, Prince Harry, is expected to spend Christmas at Sandringham with the rest of the royal family. Harry was recently photographed on a date night attending a show in London's West End with his girlfriend, American actress Meghan Markle.
The couple, who have been enjoying the holidays at Harry's Kensington Palace cottage, were also spotted purchasing a Christmas tree and some mistletoe to get in the festive spirit.
It's unlikely that Markle would spend Christmas with the royal family. The "Suits" star has not yet been introduced to Prince Charles and royal convention typically only includes spouses of royal family members at the Christmas celebration.
Kate spent Christmas at her family's home in Bucklebury in 2010, shortly after her engagement to Prince William, and spent her first Christmas at Sandringham after their wedding.