Princess Diana's fashion style on display at Kensington Palace
Princess Diana died 20 years at the age of 36.
February 23, 2017, 7:40 AM
— -- A new exhibition at Kensington Palace chronicles Princess Diana's evolving style during her life before her tragic death in 1997.
The exhibition, titled "Diana: Her Fashion Story," offers a unique look at Diana's style and features some of her most stunning outfits.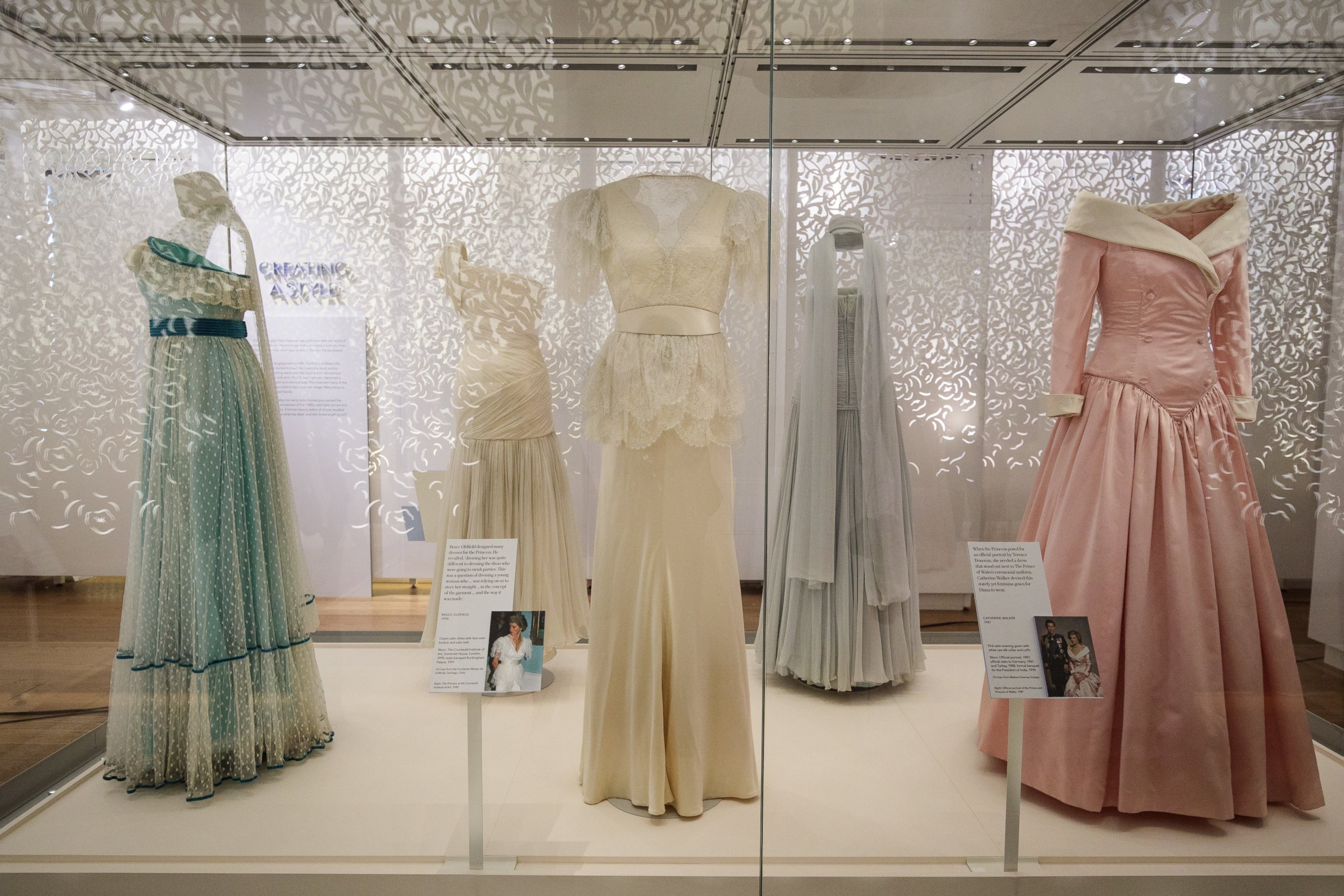 The dress Diana dubbed her "Elvis dress" will be on display. Diana accessorized the white, sleeveless gown, featuring thousands of tiny pearls and sequins, with a matching pearl-encrusted, high-collar jacket. She first wore the Catherine Walker dress to Hong Kong in 1989 and later wore the dress with her favorite tiara, the pearl and diamond Cambridge Lovers Knot Tiara.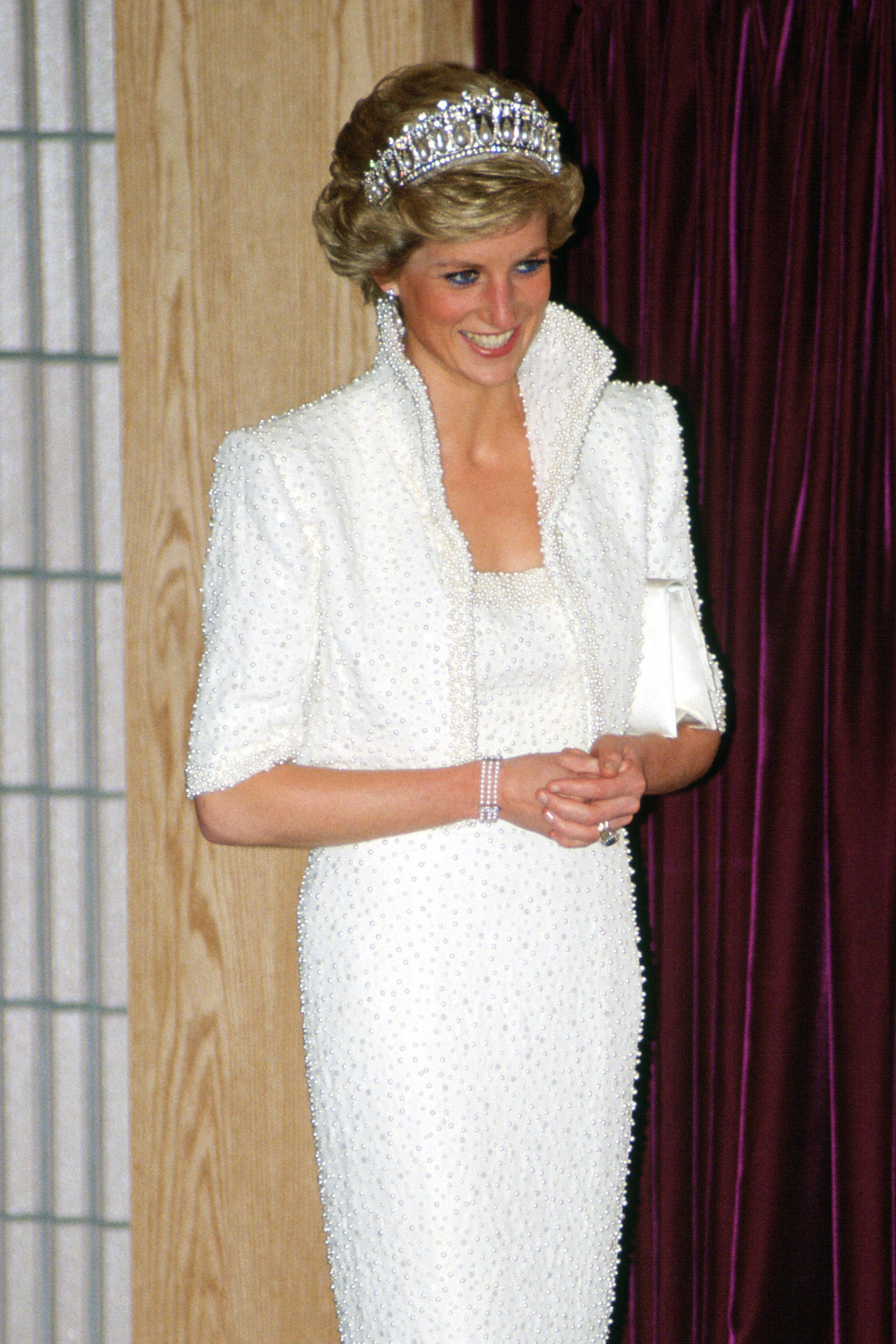 One of Diana's dazzling green velvet gowns on display shows a moment in history 20 years after her death. The tiny handprints of a then-3-year-old Prince William and 1-year-old Prince Harry are embedded in the fabric of the Victor Edelstein dress. The handprints appear to show the young princes clutching their mother for a hug.
"Diana: Her Fashion Story" showcases 25 dresses and gowns from Diana's most iconic moments, including the dress she wore to dance with John Travolta at the White House in 1985 and the dress Diana wore when she first appeared in public after her mid-1990s separation from Prince Charles.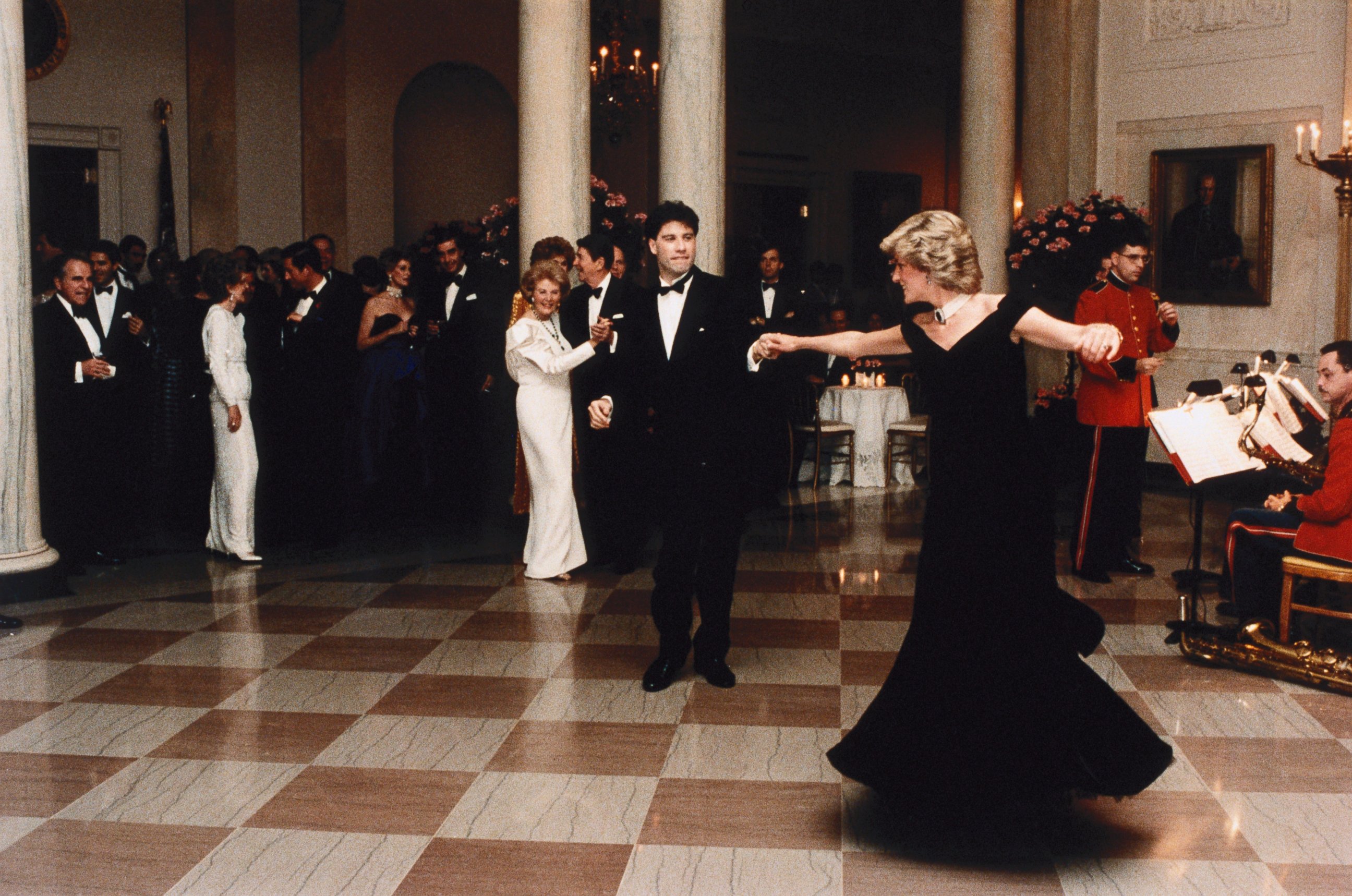 The outfits represent Diana's life from her early 20s to the time of her death at age 36.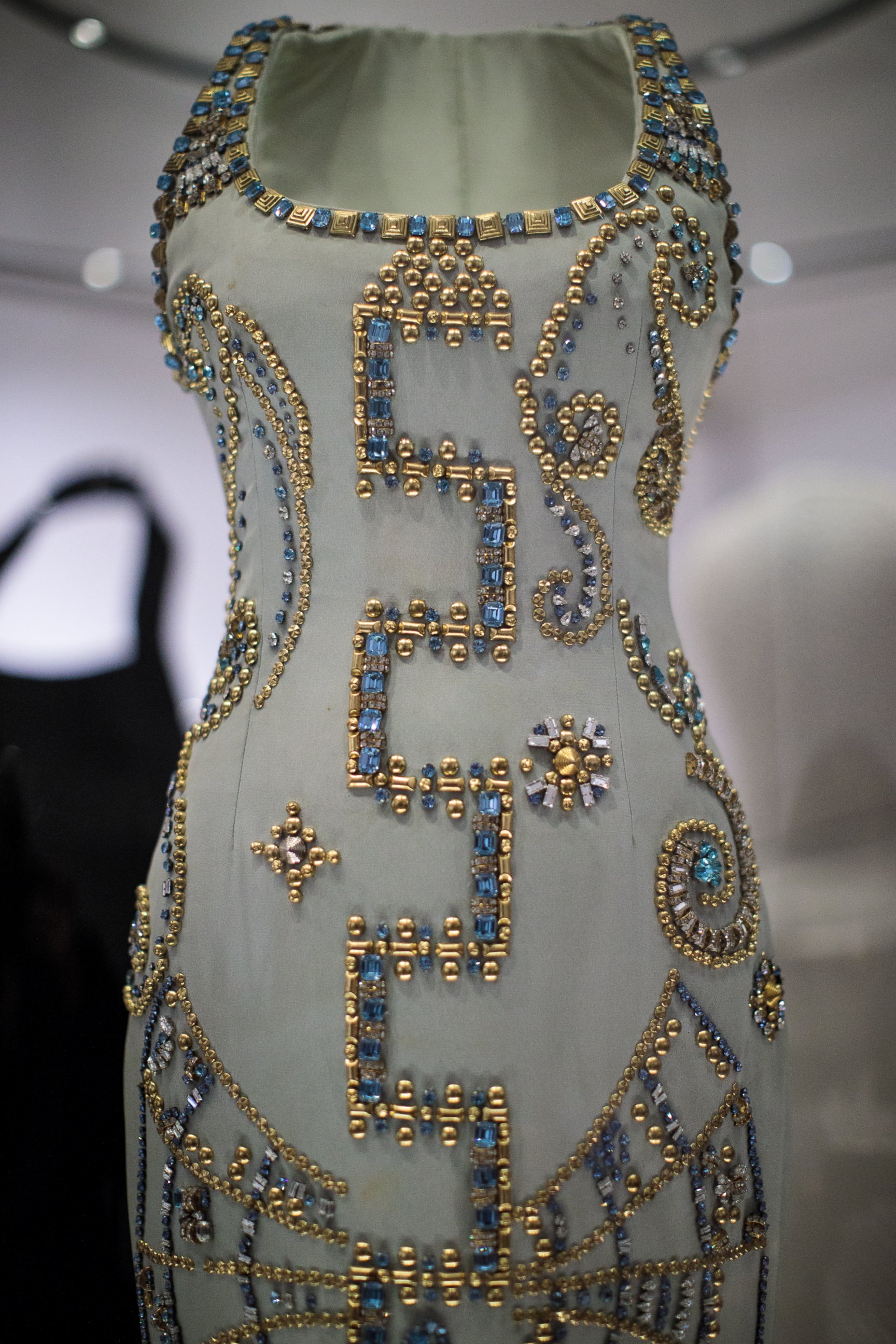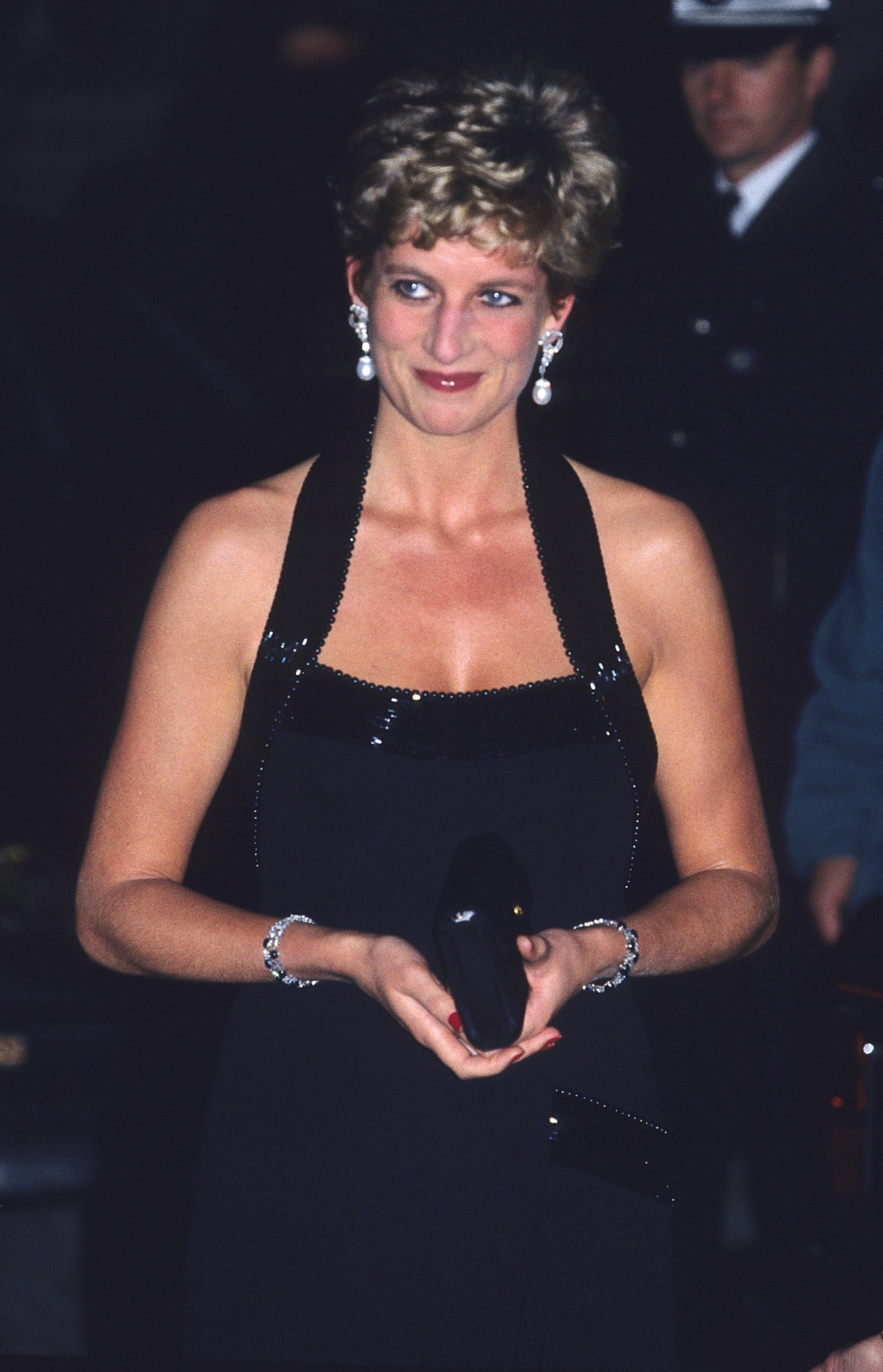 The exhibition, which is tied to the 20th anniversary of Diana's death, includes several dresses from Catherine Walker, one of Diana's favorite and most prolific designers. Among the dresses by Walker is a floral scoop neck dress Diana wore to a Christie's auction in 1997; the black halter necklace sequined gown Diana donned at Versailles in 1994; and the blush pink suit Diana wore to a children's charity event at the Savoy hotel in 1997.
"Diana: Her Fashion Story" opens at Kensington Palace on Feb. 24. It is organized by Historic Royal Palaces, the charity that oversees exhibitions at Kensington Palace.