Jack Johnson's "All the Light Above It Too"
***

There is an overwhelming feeling that a lot of people don't tend to give Jack Johnson a fair shake. His first three records, "Brushfire Fairytales," "On & On" and "In Between Dreams" were all sharp releases that offered diverse groupings of songs that sometimes went against the laid-back, earthy image with which he is often labeled. Since then, his brand has devolved into a bit of a stereotype.
This image struggle continues on the still likable, but not as memorable, "All the Light Above It Too," which is his seventh proper studio album.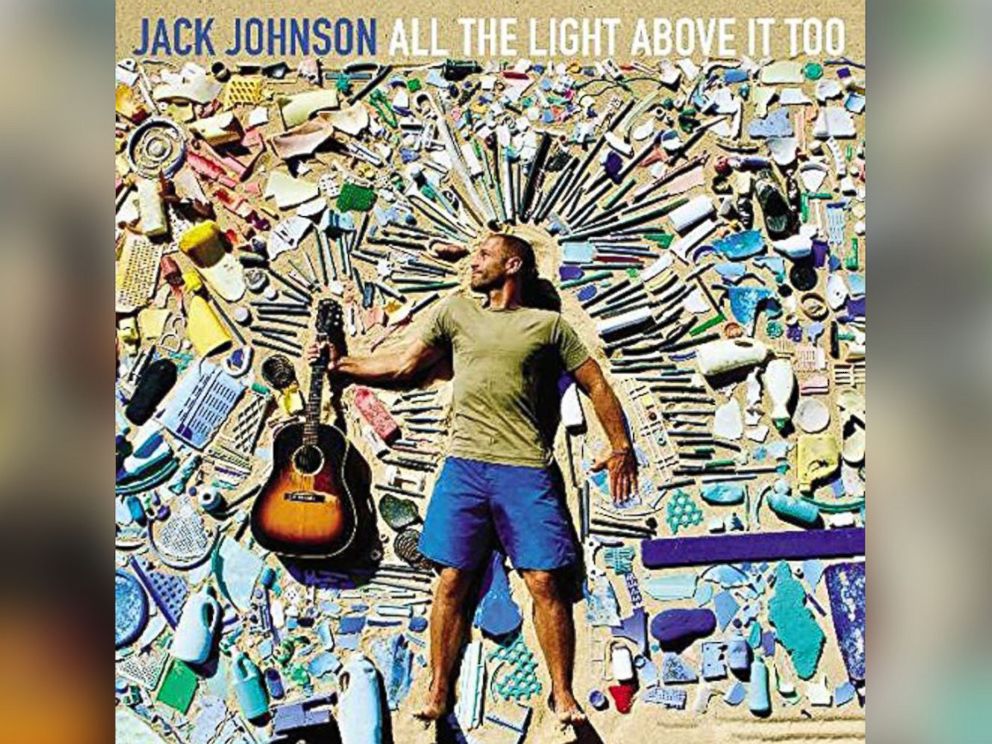 The album isn't without its ear-catching moments. But even the songs that speak strongly to Johnson's core, like "Subplots" and "Daybreaks," now sound like he wrote them without much effort.
There is a really decent spark on the politically-fueled "My Mind is for Sale," which in a way recalls the bile hidden beneath classics like "The Horizon Has Been Defeated" and "Sitting Waiting Wishing." "Big Sur," too, shows a slight uplift, thanks to Johnson's melodic skills, whereas "Love Song #`16" is a stellar ode presumably to Johnson's wife. The serenade-style finger-picking on "Sunsets for Somebody Else," also grabs attention.
There aren't any songs that are really weak, but when the album reaches "Gather," and it sounds sonically like it could belong on Beck's "Mellow Gold," listeners may find themselves wishing that Johnson would take these kinds of chances more often.
He's still a talented writer and, on the whole, this is still a good record, but this passing glimpse and some of his past work show that he is capable of adding more oomph to his records.
His framework has become more limited than it used to be and he still has plenty of leeway to expand his sound. If he threw in another funk breakdown or a louder guitar part from time to time, that would give him more ammunition against his detractors.
For Johnson's main fan base, "All the Light Above it Too" merely delivers what is expected from him. Other audiences probably want him to go past that point. In the end, this comes off as a fitting, reliable record of the most ordinary sort.
Focus Tracks:
"My Mind Is for Sale" A happy-sounding, deceptively fire-fueled track aimed at the Trump administration and the culture of rude American greed. There are a few jabs at how modern society leans on social networking as well. When Johnson gets angry, he often delivers his best work.
"Gather" Again, this song hints at how out there and interesting this album could have been. Definitely an eye-opener.
"Love Song #16" Add a loud drum-pound from time to time and this song might sound like a peak "Brushfire Fairytales" track. Still, Johnson does a lot with a minimalist backdrop.
Missed the last batch? Get the latest on releases by Steve Winwood, Starsailor and The Pains of Being Pure at Heart.