— -- Three weeks after hitting theaters nationwide, "Rogue One: A Star Wars Story" is still crushing it.
The "Star Wars" spinoff has grossed nearly a billion dollars worldwide, topping the U.S. box office every weekend since its release.
One thing was missing for "Star Wars" fans, however? The iconic crawl at the top of the film that explains what's going on in a galaxy far, far away.
It was revealed the film wouldn't have the yellow text at the beginning weeks before it came out, but as director Gareth Edwards recently revealed to Empire magazine, a crawl was actually a part of the original script.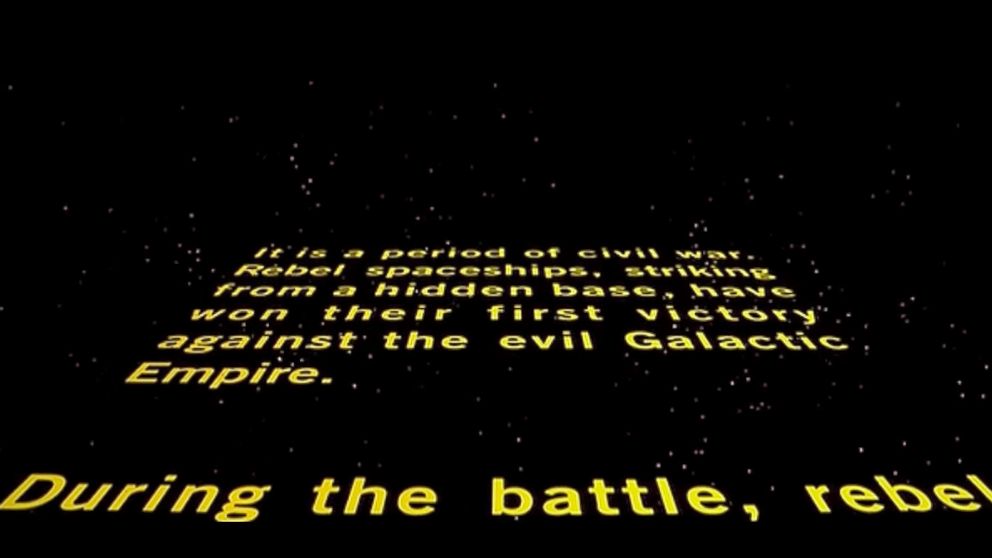 "The first screenplay that Gary Whitta wrote had a crawl in it -- and you learn doing that that 'a long time ago in a galaxy far, far away' has four dots in it, not three," he told the magazine. "You get extra marks for that. And then at some point, probably like six months before we were filming, we were in a meeting, and they talked about not having an opening crawl because these are standalone films, not part of the sagas."
Edwards said that at first, he felt a little weird about leaving the crawl out. "If I'm honest, there was an initial kind of like, 'Whaaaa? I want the crawl!'" he said.
Instead, Edwards and his crew came up with something different.
"The opening sequence is kind of the crawl of our movie. It's like the setup. And our film is also born out of a crawl -- the reason we exist is because of a previous crawl, so it feels like this infinite loop that will never end. It's a small thing to give up to get to do 'Star Wars,'" he said.
Lucasfilm and ABC News are both part of parent company Disney.