— -- As the aspiring drag stars took their final sashay down the runway in the grand finale of the eighth season of "RuPaul's Drag Race," the king of queens RuPaul was there presiding over it all.
"'Drag Race' is popular because at its core it is the story of the tenacity of the human spirit. We get to see these kids who have been pushed aside by society, who've made a way for themselves to be seen and to be great. And watching them thrive throughout these challenges is captivating, especially knowing their stories. And I know their stories because it's my story. It really is the story of really everyone who thinks outside the box," RuPaul told ABC News' Dan Harris.
On the show, contestants are challenged to create their own themed costume ensembles, walk the runway and then lip sync for their lives in an elimination round. And RuPaul is there every step of the way.
"It's what I've went through, and it's what I'm preparing my kids for. You know, show business is not for sissies. Drag ain't for sissies. You've got to toughen up," said RuPaul. "I'm not on this show to … to make it easy, you know? I wanna prepare them."
While the show is laced with drama and cattiness, there are also many truly poignant moments. Some of the past and present contestants were shunned by society and had to overcome their experiences.
"These are the kind of things that make this show so amazing. What happens to me when these things reveal themselves [is] I try to stay strong," RuPaul said. "Because they're looking to me to know how to react, so I react with compassion and with my heart. But I don't want to break down, even though I do want to break down. You know, I have to stay strong because they see me as Mama Ru."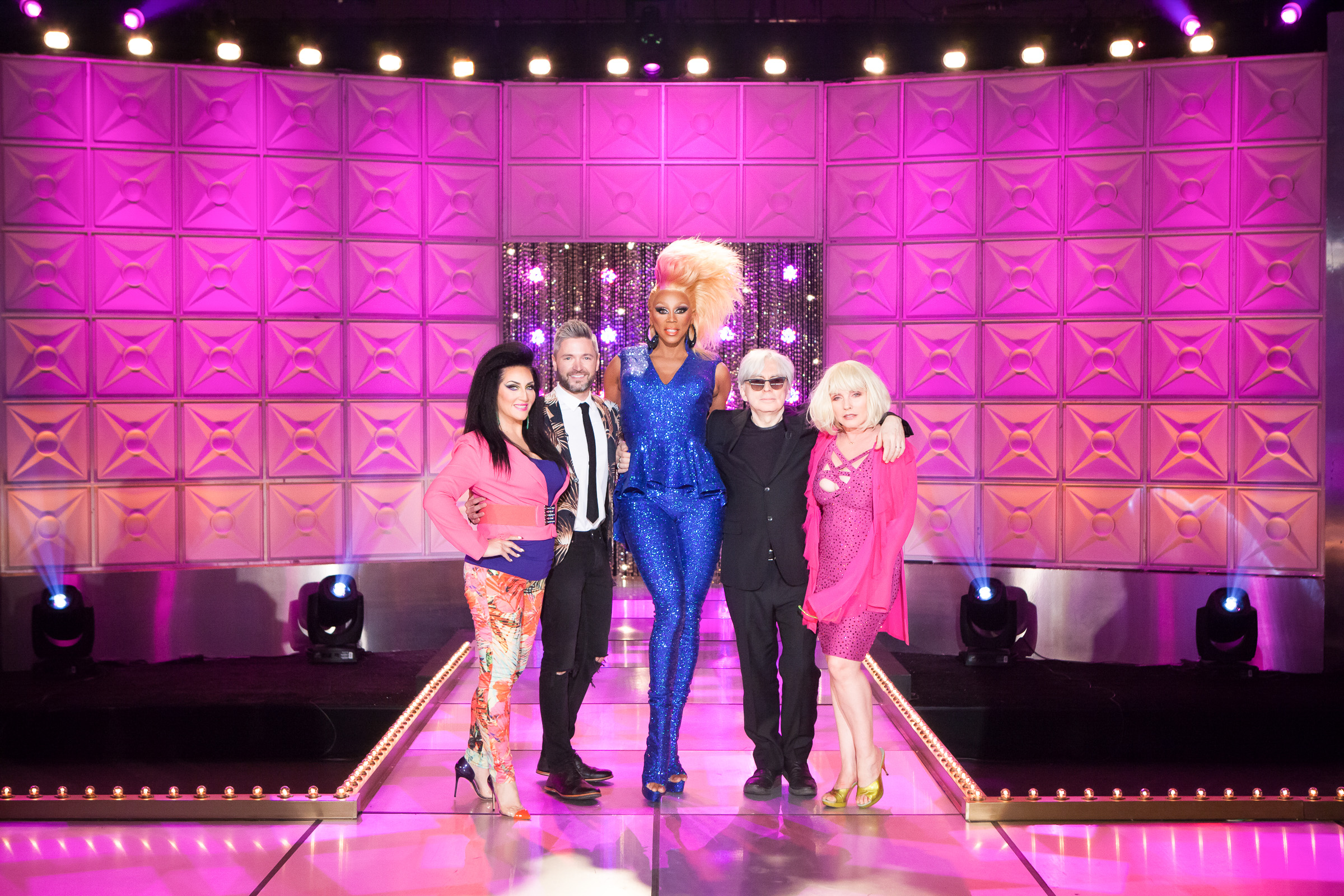 It's the number one show on the Logo Network, a channel aimed at the LGBT community, but "RuPaul's Drag Race," and even RuPaul himself, could never go mainstream in his eyes.
"I don't think the show could ever go mainstream because drag is the antithesis of the matrix. You know, the matrix says, 'Pick an identity and stick with it. Because I want to sell you some beer and shampoo and I need you to stick with what you are so I'll know how to market it to you.' Drag is the opposite. Drag says, 'Identity is a joke,'" RuPaul explained.
He added, "I think that I haven't been accepted in mainstream media outlets like 'The Tonight Show' or 'Ellen' or the late-night shows because the only way they could actually have a conversation with me is to make fun of me, or if they could somehow make a joke about what I'm doing."
RuPaul may see himself as an outsider, but he's been a household name for more than 20 years now. He first made a name for himself in 1993 with his song, "Supermodel (You Better Work)."
Before his musical success, RuPaul, born RuPaul Andre Charles, started out as a go-go dancer. He was a regular on a local cable access show in Atlanta, starred in a series of low budget movies in the 1980s and was a contestant on "The Gong Show."
After hitting it big with "Supermodel (You Better Work)," he toured the world for many years. In the early 2000s, he receded from public view, and during which, he quit drinking and drugs and did a lot of therapy. He also repaired his relationship with his longtime boyfriend, Georges LeBar.
"I'm ambitious. I've always been an ambitious person and I love creating things. I love taking something apart, figuring out how it works and getting in there and making it my own. So I love writing, and making music and performing. And I love a challenge," RuPaul said. "The main thing is knowing what floats my boat, what gets me out of bed in the morning. And what gets me out of bed in the morning is laughter, and music, and love, and colors and beauty, all of those things."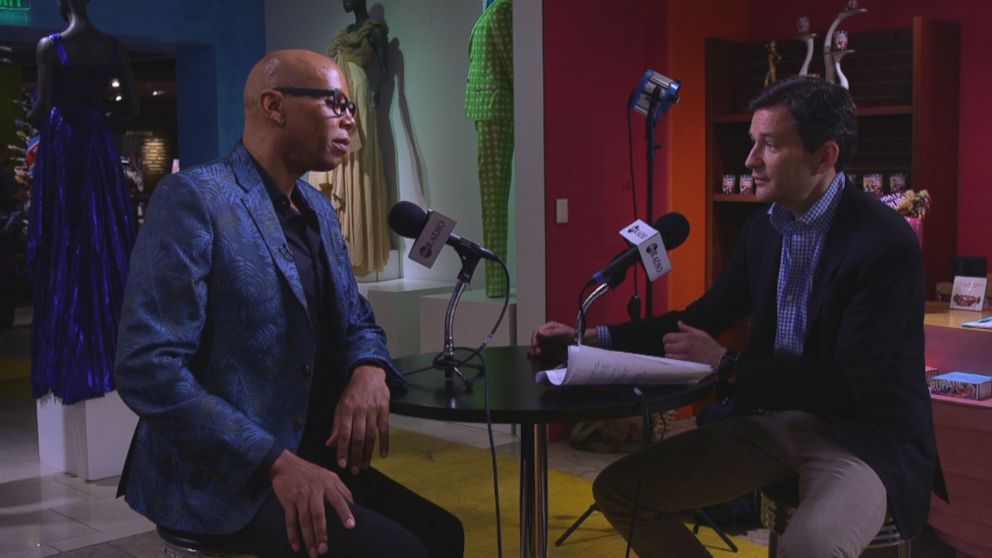 A side many people don't get to see of RuPaul is his spirituality. RuPaul is a daily meditator and also sat down with ABC News' Dan Harris for his live-stream podcast show, "10% Happier With Dan Harris," to talk about his spiritual side.
And RuPaul is now busier than ever. Besides his ongoing musical career and "RuPaul's Drag Race," he has four TV shows in various stages of production (including a new quiz show called "Gay for Play"), a podcast and a few internet video series.
Just this past weekend he welcomed thousands of people to his second annual convention called RuPaul's DragCon at the Los Angeles Convention Center.
"What people don't know is that RuPaul has been a businessman since day one. The world is just catching up with who he has always been. He has been fully realized. He has been a businessman first, a drag queen second," World Wonder Productions co-owner Randy Barbato, who has been working with co-owner Fenton Bailey and RuPaul since the '80s, told "Nightline."
In fact, RuPaul is confident that mainstream culture rips off of gay culture, including "RuPaul's Drag Race."
"It always has. My whole life time it has. It's fine. We got plenty," RuPaul said.
"Listen as a gay man … I've always been gay. It's always happened in our culture, always, where mainstream culture will say, 'Ooh, I think I'll take that,' you know? It's fine. I'm just calling it for what it is. It's perfectly fine."