— -- In this batch of reviews, R.E.M. drops the 25th Anniversary expanded edition of "Automatic for the People," Seal is the latest artist to issue a collection of renditions of standards, Jack Antonoff's Bleachers visit "MTV Unplugged," pop rockers Walk the Moon release a new record, DJ and re-mixer Kieran Hebden releases his latest Four Tet offering, and singer-songwriter Angel Olsen releases a compilation of rare cuts.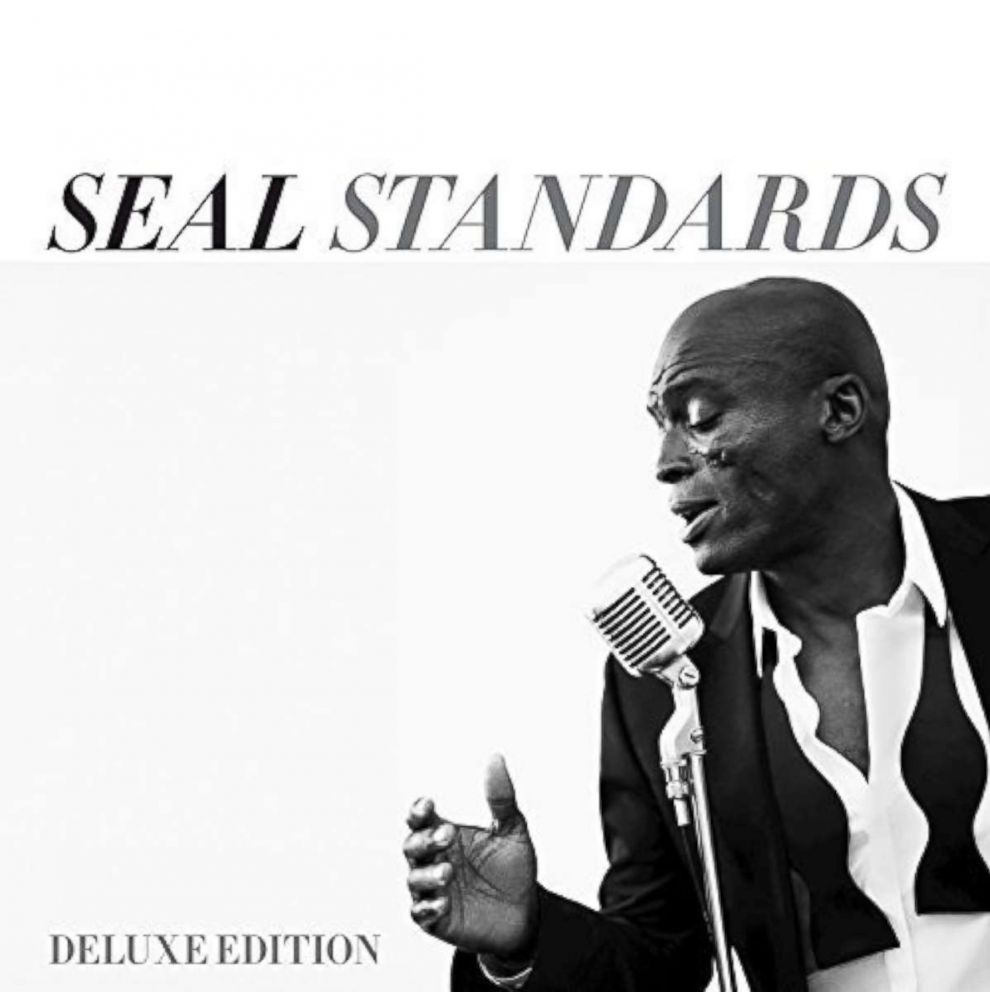 Seal's "Standards" (Deluxe Edition)
****
At a certain point in some singers' careers they revert back to the classics, singing the kinds of songs that used to be belted out by the likes of Frank Sinatra and Nat "King" Cole. Not everyone can pull off such a move. Others shine within this context. Seal falls into the latter category.
As he did on his pair of "Soul" releases, his smooth voice fits perfectly here. You may never have thought you wanted to hear him sing "Luck be a Lady Tonight," "Autumn Leaves," "My Funny Valentine" or "Smile," but this record truly stands way above the normal standards pack. Seal possesses a timeless ease. He doesn't sound like he's out of his element at all. He is able to bring out the sensuality in "I Put a Spell on You" and capture the sadness in "It Was a Very Good Year."
Even the two Christmas songs, "The Christmas Song," here re-titled "Christmas Song (Chestnuts Roasting)," and "Let it Snow, Let it Snow," are good fits. Seal does such a good job that he almost makes what would otherwise be a throwaway place-filler release in someone else's catalog a necessary offering in his. It's a nice reminder that Seal is easily still one of the most skilled vocalists working today.
Focus Tracks:
"It Was a Very Good Year" You can't touch Sinatra's take of this but at the same time, Seal is able to unpack this track's emotional baggage somewhat effortlessly.
"Autumn Leaves" This version is bolstered by a strong string section and some jazzy accents. Seal gives this song the right push.
"They Can't Take that Away From Me" Like most of the selections on this album, this song has been done to death and yet Seal's version is still quite worthy.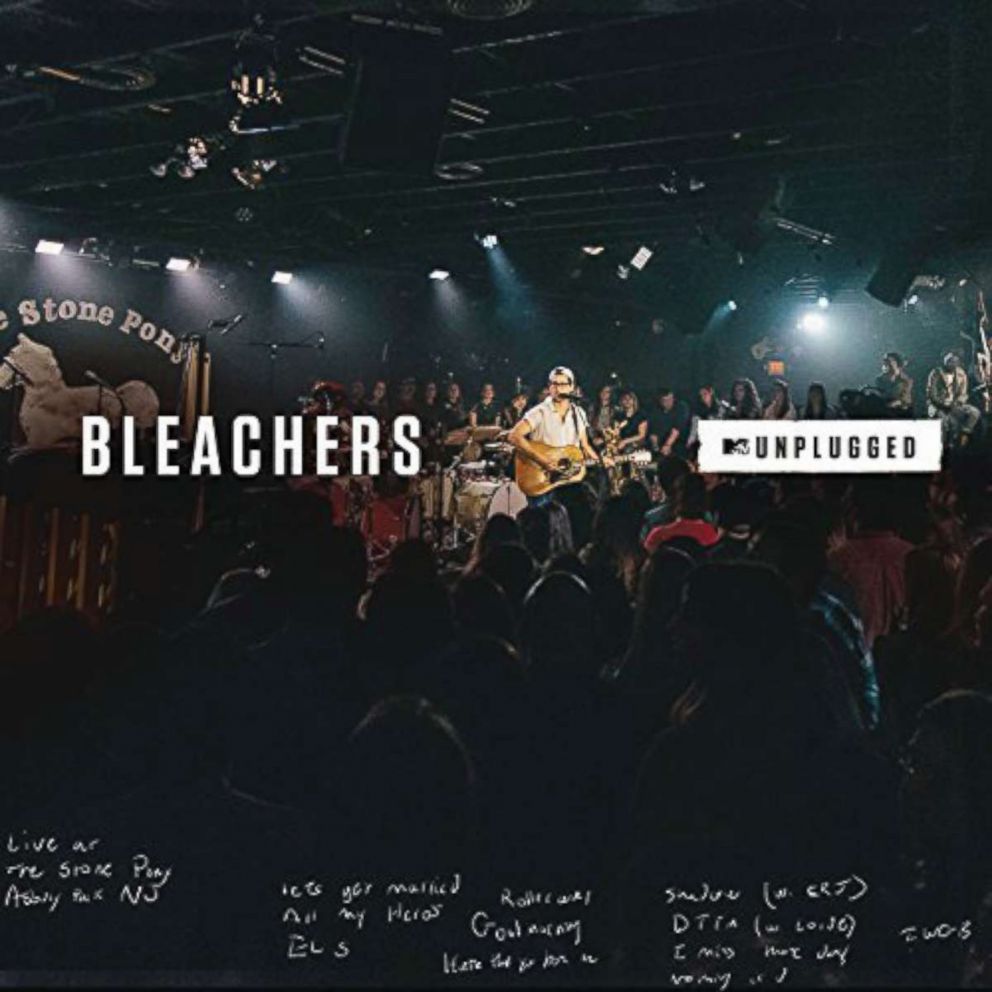 Bleachers' "MTV Unplugged"
**1/2
"MTV Unplugged," the series featuring musicians delivering acoustic performances, was recently resurrected and Jack Antonoff's outfit, Bleachers, was one of the first bands to appear.
First thing's first: There are only two Bleachers albums, so there isn't much to choose from in the track list. Not only that, but because there are synths playing under tracks like "Rollercoaster" and "Let's Get Married?" it doesn't exactly qualify as "unplugged."
Antonoff is best as a collaborator. His work on Lorde's "Melodrama," St. Vincent's "Masseduction" and Taylor Swift's "Reputation" show him to be a real asset. By himself, it just sounds like something is missing. He's occasionally got some nice swagger, as heard on the version here of "Everybody Lost Somebody," that in a cheesy and loving way sounds like a throwback to something you might hear on '70s-era "Saturday Night Live," but elsewhere he sounds like he's trying to reflect a fun-house version of the past. "Goodmorning" still sounds like a rambling, halfhearted rewrite of the Bowie/Mott the Hoople hit "All the Young Dudes."
As an "MTV Unplugged" record, this doesn't compare to the standards set by the likes of Eric Clapton, 10,000 Maniacs and Nirvana. On his own Antonoff still shows promise, but it is too early in his career for this kind of treatment. It speaks volumes that two of the biggest highlights occur when he is joined by Lorde and Carly Rae Jepsen.
Focus Tracks:
"Everybody Lost Somebody" This version works and his rambling words sound more cohesive than ever. Even the cheesy sax lines work. When the crowd goes wild, you know that it went over well.
"Shadow" (Featuring Carly Rae Jepsen) Jepsen and Antonoff duet quite well here, bringing out a tenderness and a sweetness not heard on the original. The vocal harmonies between the two also are a reason to listen to this version.
"Don't Take the Money" (Featuring Lorde) Lorde's presence here makes this more like a lost "Melodrama" track. These two make an excellent combination.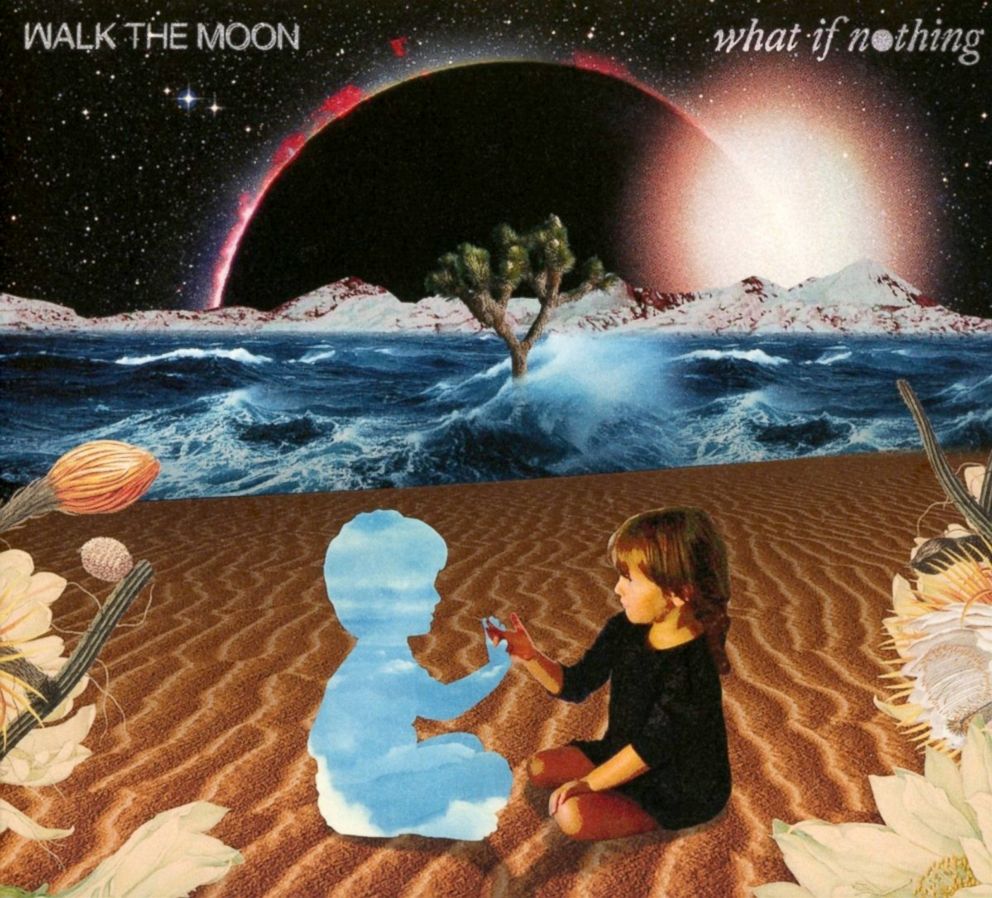 Walk the Moon's "What if Nothing"
***
The third proper album by pop-rockers Walk the Moon hopes to follow up the success of 2014's "Talking is Hard," which contained the ubiquitous hit "Shut up and Dance." However, their overall sound is more experimental than one might think. "What if Nothing" is a constantly changing, promisingly eclectic journey.
Vocalist and leader Nick Petricca can bend with every changing backdrop. You wouldn't expect something like "Headphones," which sounds like a heavy response to LCD Soundsystem. The fact that it sits next to a painfully forced anthem like "One Foot" shows the problem that faces the band. The formulaic dance pop pays the bills, but there is a more interesting band hiding just beneath the surface. You can hear it in the drive and force of "All I Want" or the retro-'80s groove of "Feels Good to be High." In many ways this is like a more thoughtful, more experimental answer for fans looking for a response to bands like Maroon 5. There's real pop magic in the weirdly excellent "Tiger Teeth," while "Kamikaze" has a lasting bounce to its gate.
This album isn't going to revolutionize anything. It is still a bit too lost in a world of obligatory "whoa whoas" and sandwiched-in synth effects to really be groundbreaking, but you can tell that pop radio is not Walk the Moon's only target. There's thought and musicianship here beneath the careful angling. If they wanted to do a harder, louder rock record, they could in an instant. Their sonic adventurousness is admirable even when their more pop-driven attempts sound too pinpointed. This is a good album and shouldn't be easily dismissed.
Focus Tracks:
"Tiger Teeth" Its intro takes a few seconds to rise, but this is a glorious, fascinating synth-pop exercise with many layers.
"Headphones" Fans of this song will wish more of this album had the punk/dance hybrid sound of this track and the sludgy guitar breakdown toward the end is priceless. It almost sounds like a momentary nod to Audioslave.
"Can't Sleep (Wolves)" This has a retro-'80s vibe in the best way. It's a dance-pop number that really shines. The guitar riff during the verses is especially nice.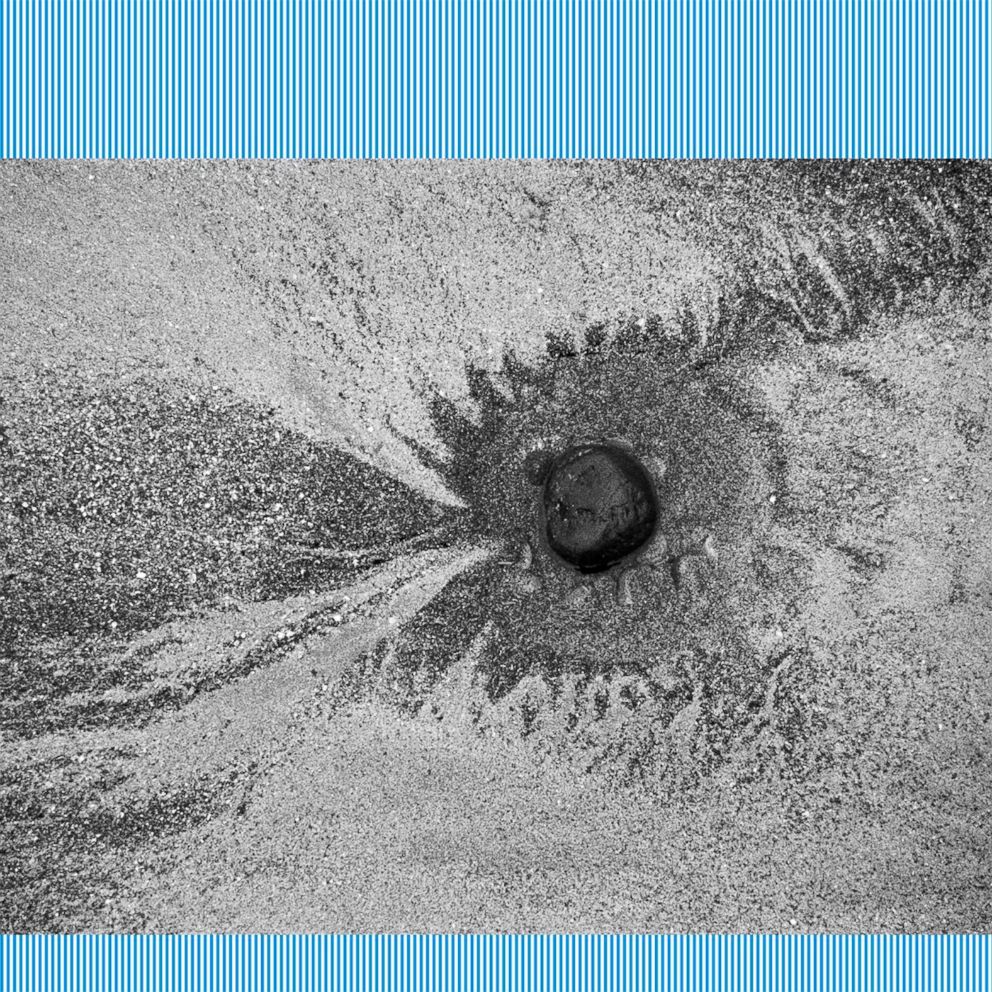 Four Tet's "New Energy"
****1/2
Released about a month ago digitally, and getting a physical release this past week, the latest album from Kieran Hebden under his Four Tet moniker is one of his most delicate pieces of work to date, focusing less on the glitchy sound that has made him one of the best and most experimental remixers of the last 20 years and more on seductively new-age-influenced backdrops. (I can imagine you groaning as I am writing this, but it really is cool, as a harp gets strummed over a sleek beat on "Two Thousand and Seventeen.")
"New Energy" is a relaxed, truly warm and welcoming record and closer in tone to 2012's "Pink" and 2013's "Beautiful Rewind" than 2015's elongated semi-misstep, two-track offering, "Morning/Evening." Hebden's approach can differ from album to album and this finds him working a particularly strong, dream-like energy. There's a reason why he calls a track here "Lush," and he gives it a semi-Latin-flavored backbeat that comes with some lift. When vocal samples sneak into the mix of "Daughter" and "Planet" it creates stunning, downright hypnotic loops.
This is electronic music for adults that should please both dance fans and hip-hop heads who love beat mechanics. Hebden has created a chill-out soundtrack that will alternately have you dancing and meditating.
"New Energy" is the work of Hebden at the peak of his powers. He's one of the most innovative people working with electronic music right now. This album offers the sleek score you didn't know you needed.
Focus Tracks:
"Lush" If you hear this and it grabs you, you'll probably be drawn into the rest of the record.
"SW9-9SL" This is a slow-burning bit of house music but at the same time it is subtle in its slick approach. Over its nearly eight-minute ascension, it grows and blossoms into something quite majestic.
"Daughter" Bare bones and sparse, this puts the magic of looping technology to work. If your hips don't swivel to this groove, this album isn't for you.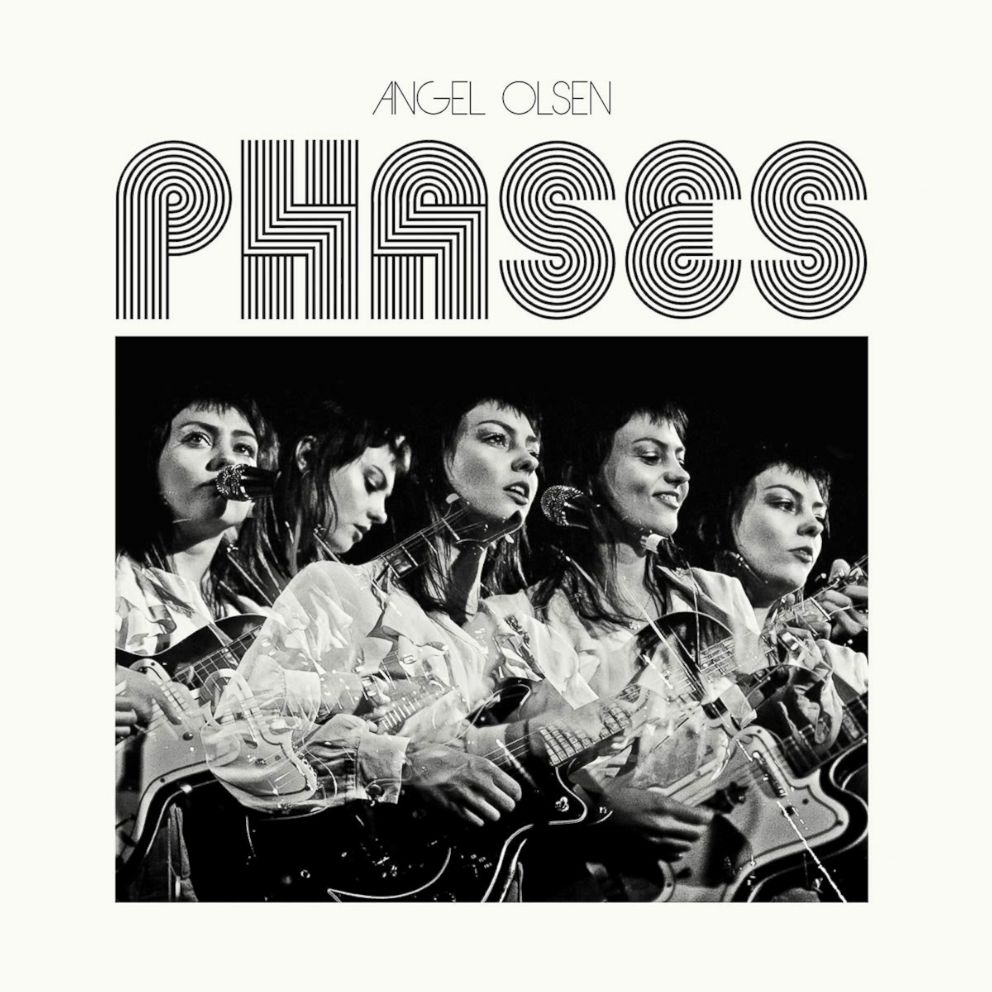 Angel Olsen's "Phases"
****
"Phases" is a collection of b-sides and rare cuts that didn't make Angel Olsen's other records and there is a remarkably cohesive feeling here as most of these songs are either hushed lullabies or psychedelic workouts. You can hear the latter on the seven-minute "Special" and the former on the quiet home demo, "Sans."
What stands out most on this record is how much Olsen's voice changes from song to song. She can sound gentle at one moment and forceful the next. Why opener, "Fly on Your Wall" didn't make it onto last year's excellent, "My Woman" is anyone's guess and on the rocking "Sweet Dreams" she sounds a little like a yodeling countrified answer to Nancy Sinatra. "California" sounds like a lost folk number and Olsen is willing to take her voice in some challenging directions.
She hands in a sweetly reductionist take on Roky Erickson's "For You" and goes back to basics on the closer "Endless Road." The majority of this record showcases Olsen's quieter side. There are a lot of acoustic strummers with vintage undertones and a lot of tracks that sound like they are sung into crackling microphones. You get the idea that Olsen is not from this time. She has an old soul and a timeless sense of craft.
Focus Tracks:
"Fly on Your Wall" It almost feels like this keeper was put aside with this compilation in mind. In a way this song simultaneously recalls both Bowie's "Space Oddity" and the Hollies' version of "The Air that I Breathe." There's a folk backbone but a semi-psychedelic undercurrent.
"Sweet Dreams" Originally from a 2013 7-inch, this makes Olsen sound like an unearthed garage-rock chanteuse.
"May as Well" There is something soft and quietly intimate about this 2014 track. This is very simple and at the same time it is extremely captivating. This is pure talent on display.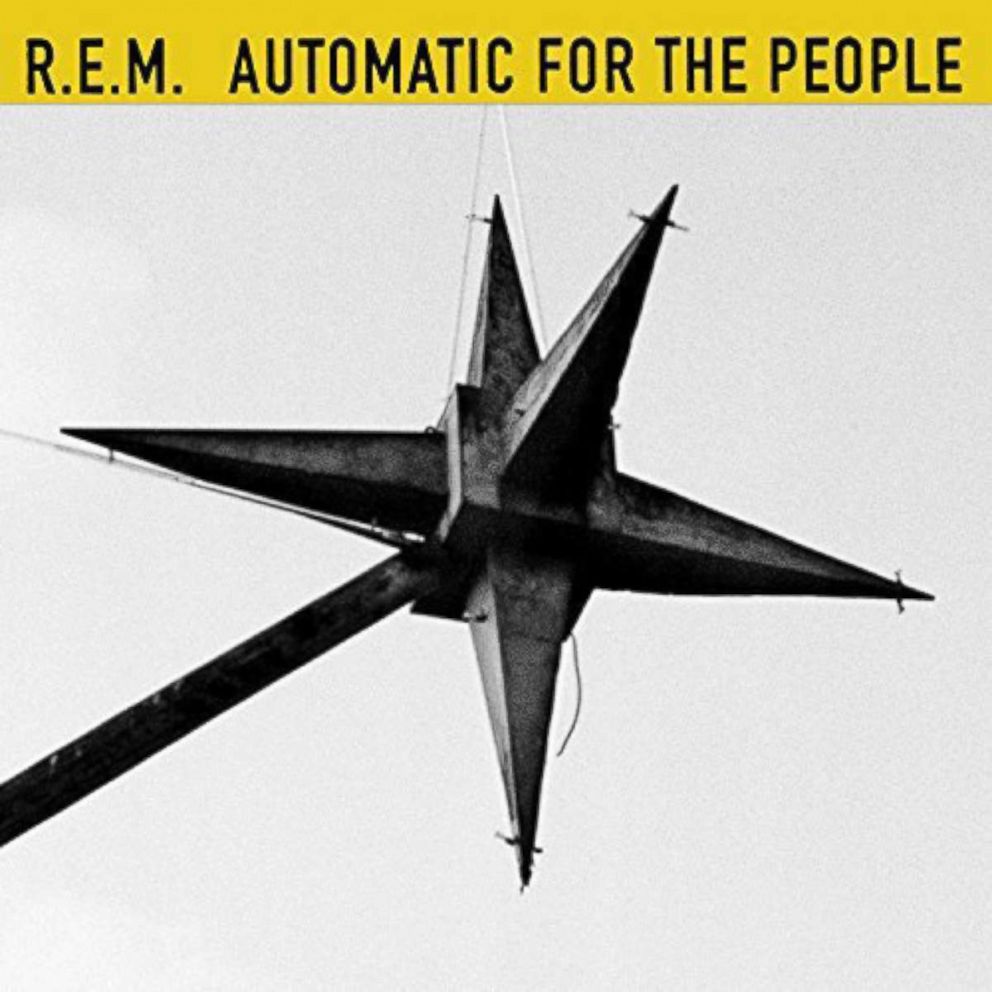 R.E.M.'s "Automatic for the People" (25th Anniversary Edition)
*****
At the beginning of October in 1992, only about a year and a half after releasing their critically acclaimed "Out of Time," R.E.M. gave us the quiet, dark, menacing, incredibly beautiful "Automatic for the People."
Having firmly established themselves with a catalog of classics in the 1980s, REM raised the bar considerably with "Automatic for the People."
The deluxe edition here also has a live concert for Greenpeace (that was recorded with solar technology) and a handful of b-sides and demos. Some of the demos are a little on the rough side with half-formed lyrics and melodies, and of the b-sides, you wonder why gems like the Mike Mills-led "Mike's Pop Song" and the downright amazing "Photograph" didn't make the final cut. Even though toward the end this collection is like sifting through notes, it's all worth hearing since these songs give more context to what is now a classic record.
R.E.M. broke up shortly after 2011's "Collapse into Now," which is a criminally underrated record. They have said the break is permanent but relistening to this record makes you realize how much they are deeply missed.
Focus Tracks (from the bonus material):
"Drive" (Live) This is from the Greenpeace show and this is a more rock-oriented take on "Drive." This section of the collection is full of key moments, most notably the live version of the "Out of Time" standout "Country Feedback." It might have been interesting to see what would have happened if the band had decided to rock out all of the "Automatic" tracks.
"Mike's Pop Song" (Demo) This bit of happy jangle-pop from Mike Mills would have changed the tone of the record. It also would have been a possible single.
Photograph (Demo) The second verse has Stipe purely vocalizing because he doesn't have lyrics yet, but when you listen to this track, you can tell he and the band were really onto something.
Later this week: New albums from Tove Lo, Barenaked Ladies and more.