— -- "Greenleaf," the new drama series featuring Oprah Winfrey and created by Craig Wright, debuted last night at the Tribeca Film Festival. Winfrey is also an executive producer on the show that will air on her network OWN later this summer.
After the pilot ran, Oprah and Wright, along with stars Keith David, Lynn Whitfield and Merle Dandridge, spoke on a panel and some juicy secrets from the set were revealed.
The show centers around Bishop James Greenleaf, his family and their megachurch in Memphis. The pilot was gripping and it appears that there are more than a few skeletons in the closets of these community leaders.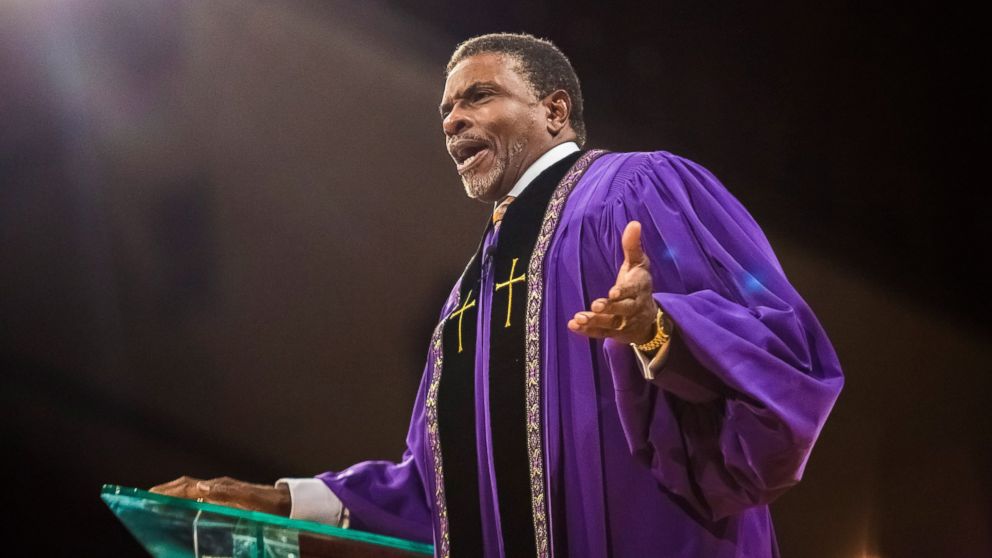 Here's what we found out:
1 - Wright's Past Inspired the Series
The "Dirty Sexy Money" producer met Oprah and explained his past as a minister. The two got to talking and Oprah said they decided this sounded like a great series idea. Wright's impressive past also includes work on "Six Feet Under" and "Brothers & Sisters."
2 - Oprah Makes a Dramatic Entrance as Featured Star
This was absolutely done on purpose. The director Clement Virgo said he wanted to give the legend "a movie star" entrance into the series. It worked. The crowd applauded wildly the first time Oprah graced the big screen at Tribeca.
"I knew everyone would be expecting that and waiting for her to show up on screen," he added.
3 - Oprah Knows Exactly What She Wants
There was a lot of discussion about the house the family lives in on the show. Oprah said she told the director that an "adequate" house would not do at all. "Adequate is just so mediocre," Oprah said. "Who wants an adequate house?"
The homes were changed and the new mansion shines in the opening scenes.
When Oprah saw the new house, she called Virgo and said, "Bam!"
She also admitted that "we don't all agree all the time" and that she had heated discussions with Wright over the vision of the show.
4 - Lynn Whitfield Was Only Person Oprah Thought of For Matriarch Mae
Oprah said she didn't consider anyone else to play the powerful Mae Greenleaf.
"The only one!" Oprah said.
"I'm discovering who she is in every episode and it's very exciting," Whitfield responded.
5 - Keith David Went Method
David said he consulted and saw a sermon from Bishop Greenleaf in Memphis. Greenleaf even called on David to come on stage and say a few words.
6 - The Dinner Scene Was 13 Pages in the Script
There is a key scene in the pilot that apparently was 13 pages long. You really get to know all about the characters and where they stand.
7 - Shout Out to Tyler Perry
Oprah made a point to thank her dear friend and fellow trailblazer Tyler Perry for getting her and her network into scripted programming. Now, she may have a new hit on her hands.
"It's because of the foundation that Tyler Perry laid in our network that we are able to movie into a 'Greenleaf,'" she said.