Two of Hollywood's coolest leading ladies -- Anna Kendrick and Blake Lively -- are facing off as frenemies in the new dark comedy "A Simple Favor," from director Paul Fieg.
"What Paul does in his films in general is he creates two strong female characters who are polar opposite, who are often going head to head. Yet, there is no pettiness. They're trying to take each other down. They're also in complete awe of the other person," Lively told ABC News' "Nightline" co-anchor Juju Chang.
The new film taps into the often explored lives of women caught up in a genre-bending love triangle and features the break-out "Crazy Rich Asians" star of the summer Henry Golding.
When asked who's a better kisser between Kendrick and Lively, Golding kept it impartial.
"Oh my goodness keep it classy San Diego," joked Lively.
"I'm going to stay very neutral and say both girls are absolutely amazing," Golding replied. "Oh my wife is going to kill me - I love my wife!"
While the film is filled with backstabbing and intrigue, Golding said watching his two castmates "was a joy."
"They were so acutely dedicated to ensuring -- that both journeys were meaningful at the end of the story," Golding told "Nightline" of his two female co-stars. "I was soaking in all of that. So it was a joy."
The movie centers around a friendship between two mommy rivals, both with big secrets of their own. Kendrick plays Stephanie, a widowed homemaker and upbeat mommy vlogger alongside Lively as Emily, a glamorous wife and mother with a big-time fashion job and seemingly perfect life masking a hidden, provocative past.
"I think, you know, there's different versions of trying to pretend that you have the perfect life," Kendrick said.
"My character is a complete psychopath," Lively said.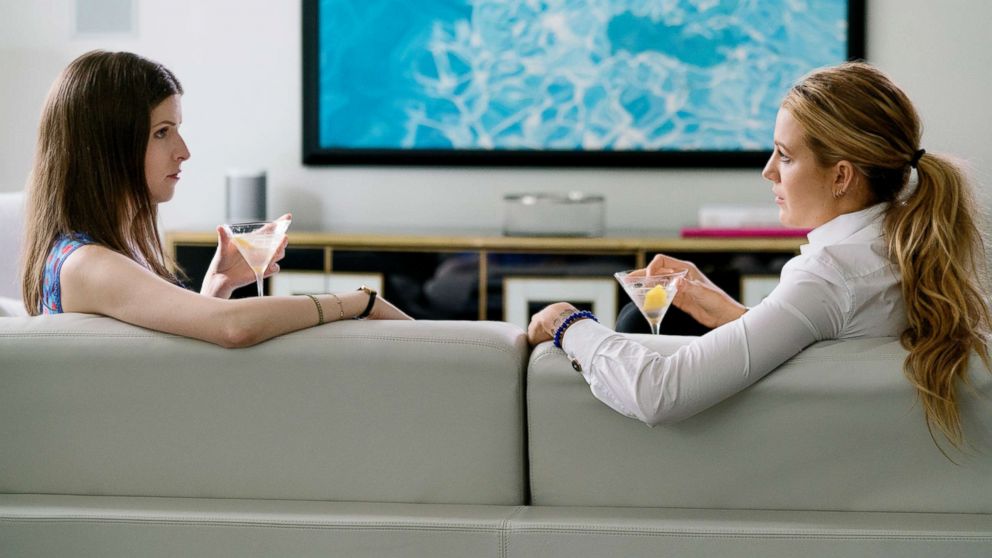 "I don't think they [the two characters] have a rivalry to start," Lively continued. "I think that they I think they're both really lonely and they're very, very different and they're judged by other parents and they're outsiders in their own [ways]."
Stephanie searches for the truth behind her mysterious best friend Emily's sudden disappearance from their small town while untangling the strings tied to her past.
"We all have a past. We all have a history -- it's cool when they finally get to wear that past that they're hiding," Lively said.
My character is a complete psychopath.
When you're young, she explained, it's cool to talk about the past until you become a parent or a spouse.
"Then suddenly all your past are things that were provocative or daring or adventurous, [that are] are no longer celebrated -- and those things, like, they suddenly become concealed behind this facade of motherhood and family."
Lively -- who is a mother off-screen to daughters James and Ines with husband Ryan Reynolds -- said her real-life parenting instincts kicked in on the set during some of her more colorful scenes.
I think, you know, there's different versions of trying to pretend that you have the perfect life.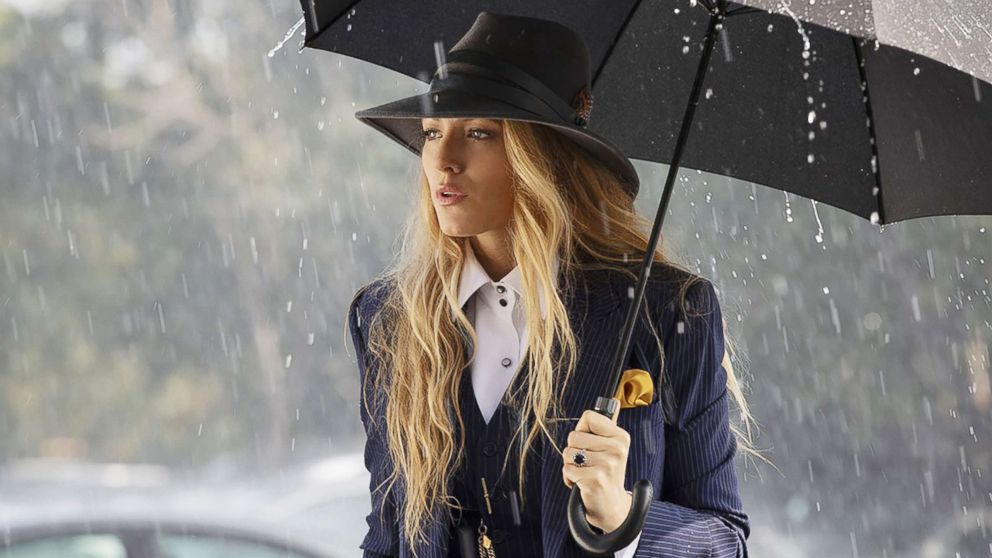 "When we were shooting with them I would do a very neutered version and then I'd say, 'Paul can you remove the kids so we can just improv now?' And then he would take the kids away and they would go and hand them lollipops," she said. "I would just like to go at it, [which] was really, really fun."
Feig has long championed diverse casts in other films he's directed including "Bridesmaids" and the remake of "Ghostbusters," so adding Golding as the Lively character's husband Sean was an easy fit.
"I really wanted to make sure we had a very inclusive cast and I also really wanted to find somebody new who could be like my Cary Grant," Feig said. "So when I saw Henry for the first time [I thought] 'that's him.'"
Golding, who makes his second big screen appearance in this darkly comic neo-noir movie, credits Feig's ability to be "color blind" when it comes to casting.
"That's testament to Paul," Golding said. "You know he's been pushing the boundaries of female driven movies to you know working with the trans community in bringing actors to the big screen to sort of having color blind leading actors portray these characters which are indistinctly nothing but a leading man."
Feig said that "A Simple Favor" is both a comedy and a thriller. "So it's fun-thriller," Golding said. "Paul describes it as a 'friller.'"
"One of my favorite movies which we've been talking about a lot is 'Whatever Happened to Baby Jane' and it's suspenseful and it's disturbing and it's terrifying," Lively said. "But these, you laugh out loud multiple times because these characters are so over the top. So as Paul described this movie is a bit of a throwback in some ways but it's also very modern and contemporary."
"A Simple Favor" adds its name to the list of other popular female led thrillers like "Gone Girl and "Girl on the Train."
Kendrick said she thinks the recent popularity of these films is "because women have secrets ... But I think you know sometimes a woman's inner life is not always explored."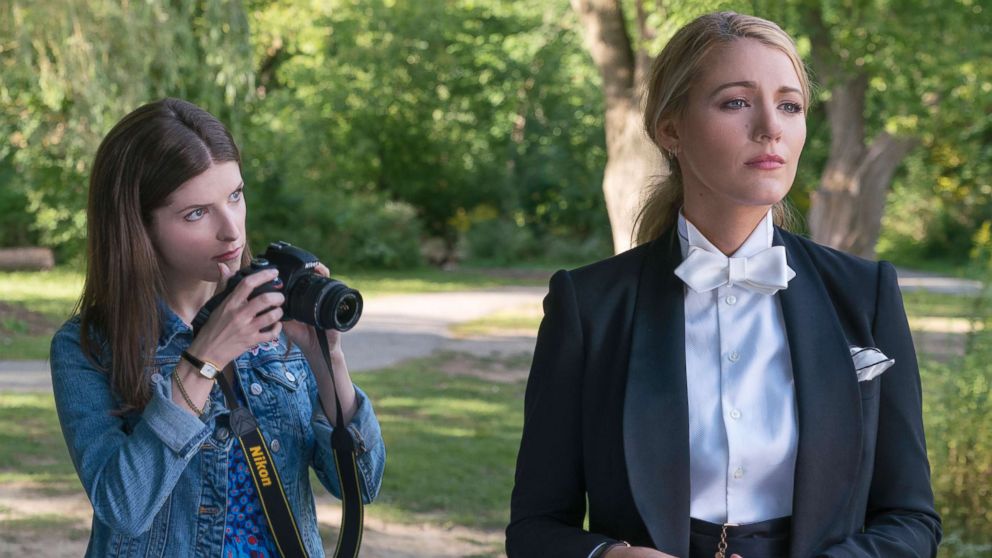 The one minor detail that Lively didn't commit to as her high-class character was drinking martinis. "I don't drink," she said, and revealed it was really just water in Emily's martini glass throughout the movie.
And as for Kendrick, whose character blogs about cooking, she doesn't even cook in real life. "I try not to," she joked. So she turned to YouTube for inspiration and relied on an array of mommy blogs to guide her.
"I found some that were very sunny all white backgrounds like a very contained and very polished," Kendrick said. "And there was something about it that was really almost like sinister when somebody is pretending that everything is you know that picture perfect."
The movie boasts mystery and intrigue, but Lively said she "would love it if its audiences didn't know what to expect."
"I think that those are the best experiences I've ever had in a theater is when I knew nothing about a film but I just went on a journey and I think that that's because if you're expecting a straight thriller it's definitely not. If you're expecting straight comedy it's definitely not that," she said. "But it is so entertaining. It is such a wild ride."
"A Simple Favor" is in theaters nationwide Sept. 14.