— -- About the best thing that came out of last night's new "Star Wars: The Force Awakens" trailer was actress Daisy Ridley breaking down crying in excitement over how much she loved the new clip.
"My friend filmed my reaction. Totally emotional seeing it for the first time and so so so incredibly awed to be part of this incredible legacy #starwars #theforceawakens," she wrote in Instagram. The video is priceless.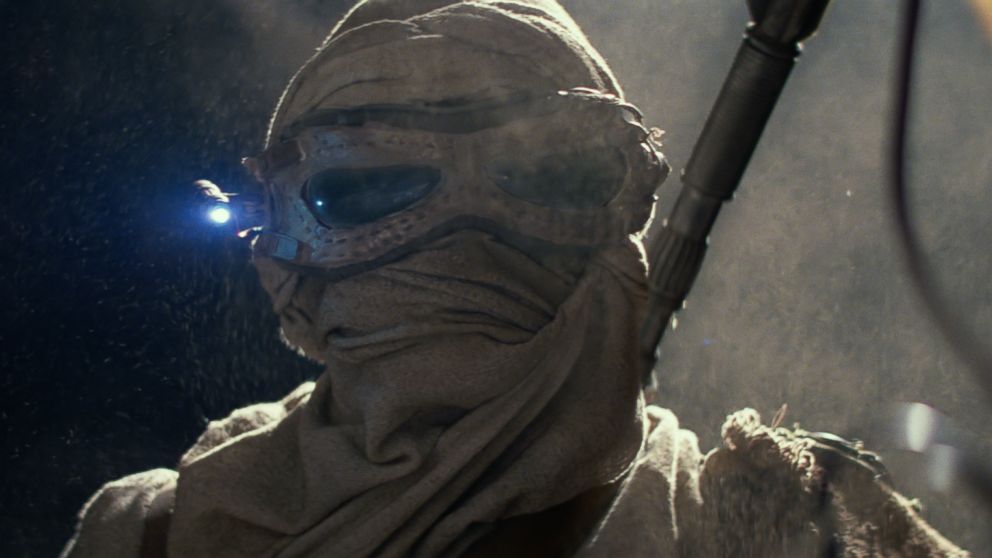 Ridley was basically an unknown in the movie industry and her life is about to change in a big way. Just 23 years old from London, England, she's only been in the business since 2013, according to IMDB.
Here what you need to know about her character Rey. According to Star Wars wikia and from clips we've seen, she's a scavenger who trades her finds on the world of Jakku. Last night, it seems that the voice talking to her, asking her who she is, is Gwendoline Christie's Captain Phasma. As of right now, she has no last name and that could be curious moving forward.
Finn
John Boyega also posted an amazing video of his reaction to the trailer.
Boyega, another relative newcomer to the acting scene, has been around since earlier in the decade. He played Danny Curtis on "Becoming Human" and was featured in "24: Live Another Day" just last year.
"THE TRAILER IS JUST EEEEPPPPPPPIIIIICCCCCCC! Star Wars is back! gaaaaaad laaaaard! You know what! Let me just relax because this kind God oooo! Lmao! Seriously congrats to everyone ! December 18th!" he wrote.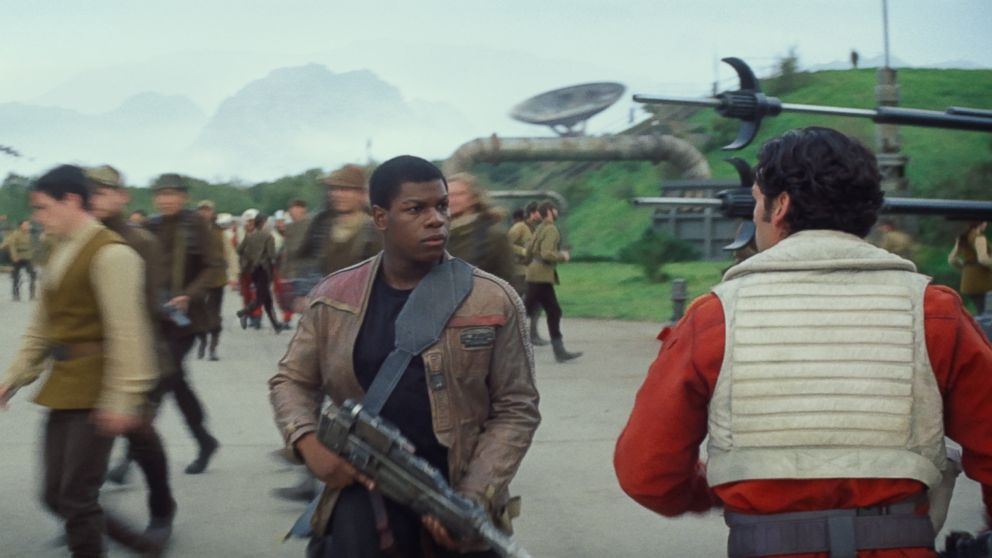 His character Finn is just as intriguing. In the latest trailer, John Boyega's Finn is heard saying, "I was raised to do one thing," as he pulls off his Stormtrooper helmet. "But I've got nothing to fight for."
We've seen him in Stormtrooper gear, so is he a turncoat over to the Rebellion? He could be a key piece of the puzzle for that front. We also see him pat backs with Oscar Isaac's resistance pilot, Poe Dameron.
Which leads us to:
Poe
He's a Rebellion pilot, he seems cool, got a bit of an attitude. Is he the modern Han? We know for sure, he's one of the leaders in the resistance against the First Order. Star Wars wikia says he flies under the moniker of "Black Leader." And you guessed it, his droid is BB-8.
"[Poe] soars into battle behind the controls of a modern X-wing fighter," according to StarWars.com, which calls him an "ace pilot."
Kylo Ren
Adam Driver, who you know from "Girls" fame, has an amazing character on his hands in Kylo Ren.
"A dark warrior strong with the Force, Kylo Ren commands First Order missions with a temper as fiery as his unconventional [three-pronged] lightsaber," accoridng to StarWars.com.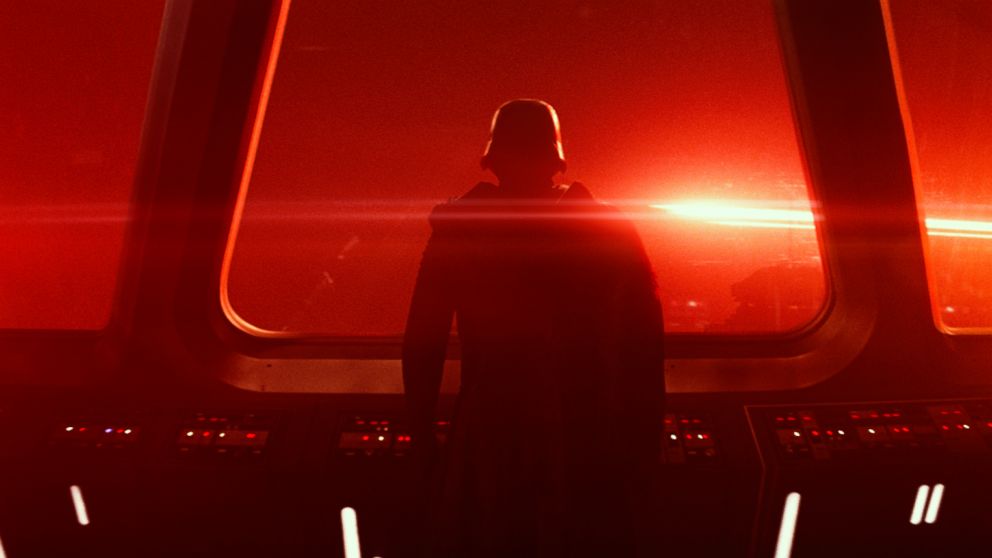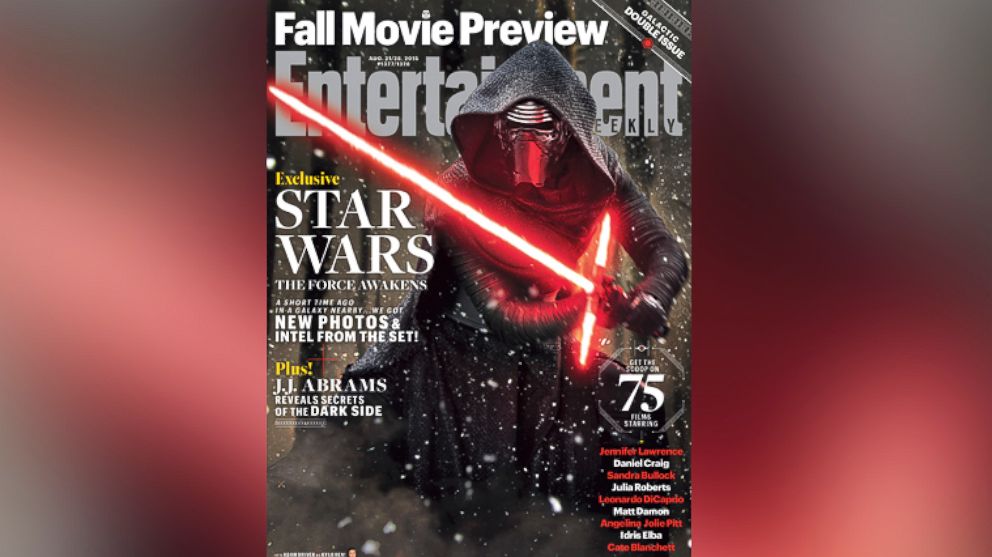 Also, seen in the trailer, Ren looks up to the likes of Darth Vader, seemingly telling his melted mask (or it could be good editing) that he will "finish what you started."
Star Wars wikia adds that Ren is a member of the Knights of Ren and not technically a Sith lord, though he is a follower of the dark side. He follows the First Order leader Snoke, who we still know very little about.
Captain Phasma
Phasma, played by Christie, is one to watch. She wears a reflective Stormtrooper outfit that separates her from the pack. We also know very little of Phasma.
It was confirmed this year in Variety that Christie will voice and embody Phasma, unlike Vader, who famously was voiced by James Earl Jones, but portrayed in body by David Prowse.
As for Christie, we know her from "Game of Thrones," where she has portrayed Brienne of Tarth for many seasons.
Maz Kanata and Supreme Leader Snoke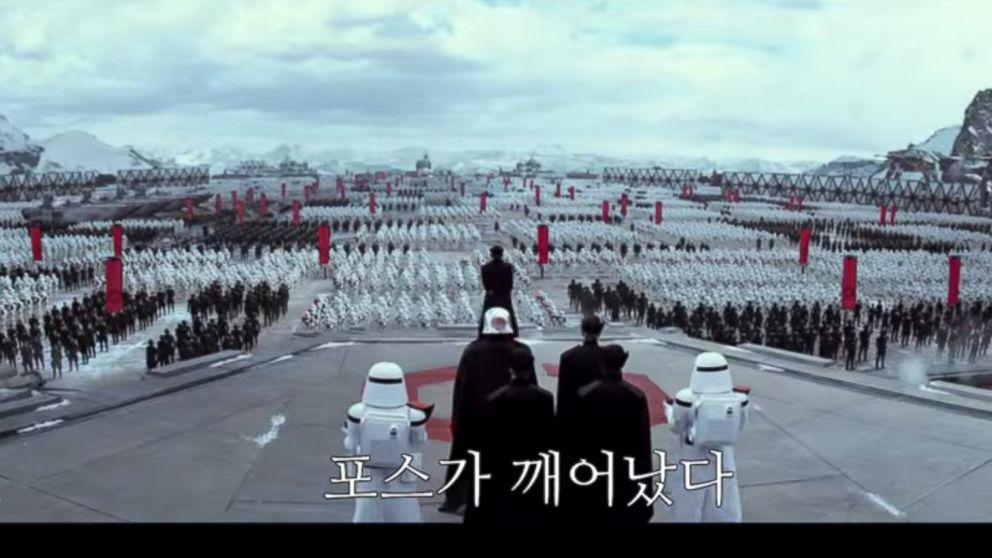 Played by Oscar winner Lupita Nyong'o and Andy Serkis, respectively, there is not much known about these two integral characters. Looks like "Star Wars" is keeping details close to the vest as we all patiently wait for the Dec. 18 release date.
Get real-time updates as this story unfolds. To start, just "star" this story in ABC News' phone app. Download ABC News for iPhone here or ABC News for Android here.