— -- Taylor Swift debuted a song off her new album, "Reputation," called "New Year's Day" in a first-ever standalone special performance for fans that aired during ABC's "Scandal" Thursday. It was her first public performance of new music in three years, and aired during ABC's "TGIT" lineup with the milestone 300th episode of "Grey's Anatomy," "Scandal" and "How to Get Away With Murder."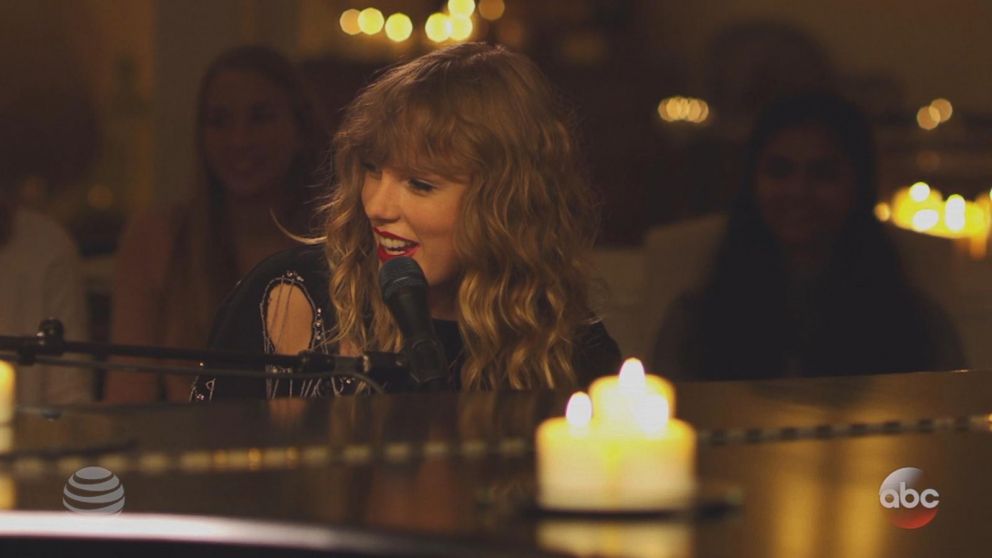 The never-before-heard song is off her highly anticipated sixth studio album, "Reputation," which will be released at midnight.
The intimate performance was filmed in October in the living room of Swift's Rhode Island home overlooking the Atlantic Ocean. One hundred fans, who were picked by Swift herself, were in the audience.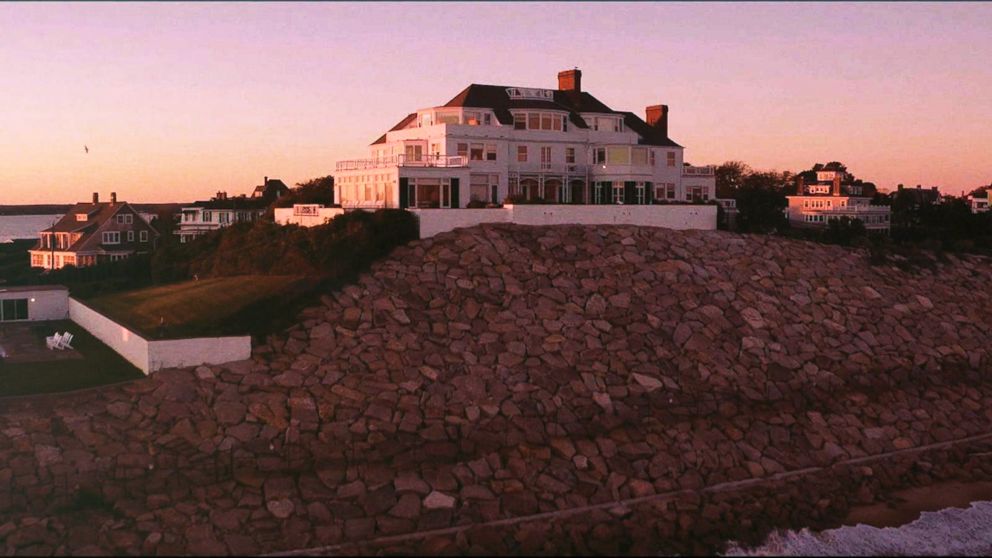 Swift invited fans to join her for special early listening parties called "secret sessions" to get an exclusive first listen of her new music before its public release. During the reputation secret session, Swift personally walked her fans through the inspiration and the process behind making each song.
The fans at her Oct. 18 listening party had an even bigger surprise in store.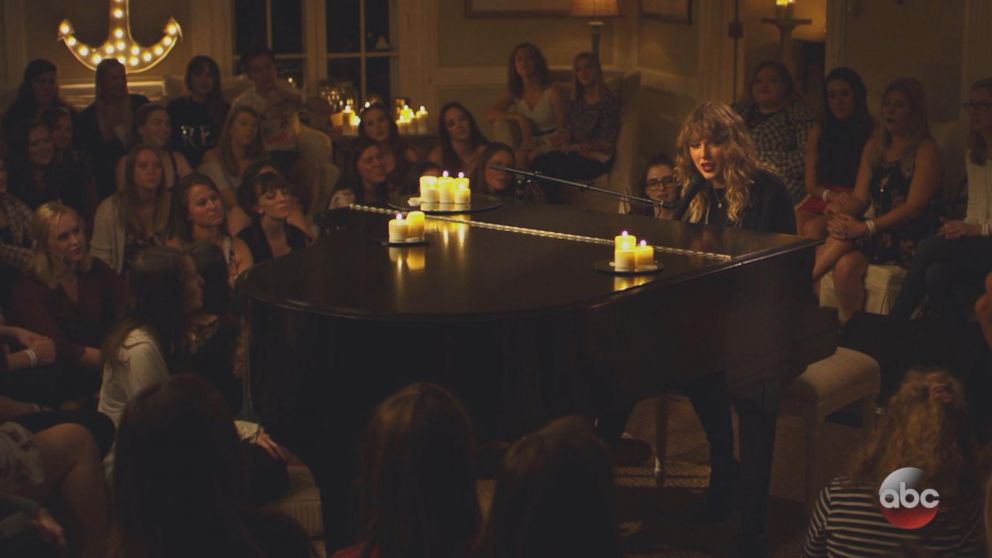 For the first time ever, the 10-time Grammy Award winner performed the song "New Year's Day," the last track off "Reputation," live on a piano in her candlelit living room.
Fans, who had just heard the track, quickly memorized the words and were singing along with Swift.
After the cameras stopped rolling, Swift took photos with fans and met with each one individually.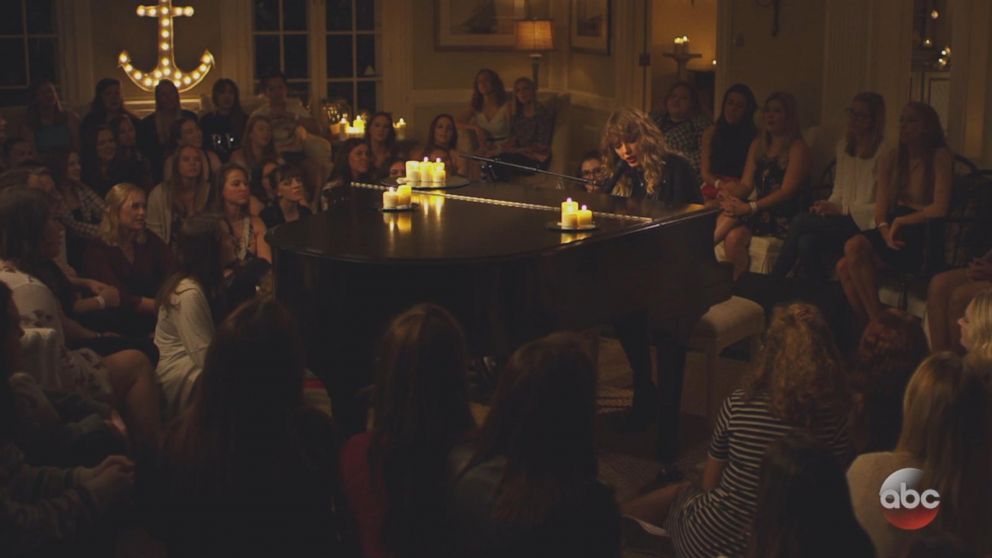 An extended version of Swift's performance will air Friday, Nov. 10, on Freeform during "The DUFF," which starts at 8:30 p.m. ET.
Swift's "Reputation" has already made headlines. The album's lead single, "Look What You Made Me Do," hit No. 1 on the Billboard Hot 100 in September. The track also broke the record for the most weekly streams ever for a song by a female artist, with 84.4 million.