— -- There's now a whole new generation of Raven-Symoné fans, thanks to her new Disney Channel series, "Raven's Home."
Symoné is a familiar face and name to many millennials who made her previous TV stints appointment viewing with shows like "That's So Raven" and "The Cheetah Girls." But it's the new story lines, pratfalls, jokes and cast that have caught the attention of a completely different audience. Symoné recently stopped by the studios to talk with ABC News' Amna Nawaz about her new series.
Here are five things to know about "Raven's Home":
1. It is a spinoff (Sort of)
"Raven's Home" centers around two characters best known from the popular Disney Channel series "That's So Raven", which aired from 2003 to 2007. The sitcom starred Raven-Symoné and Anneliese van der Pool as high school best buddies.
Both are reprising their roles in "Raven's Home," only this time the clock has moved forward and they are moms raising their children in a shared household. Symoné told ABC News that despite the returning characters, viewers should expect an entirely different show.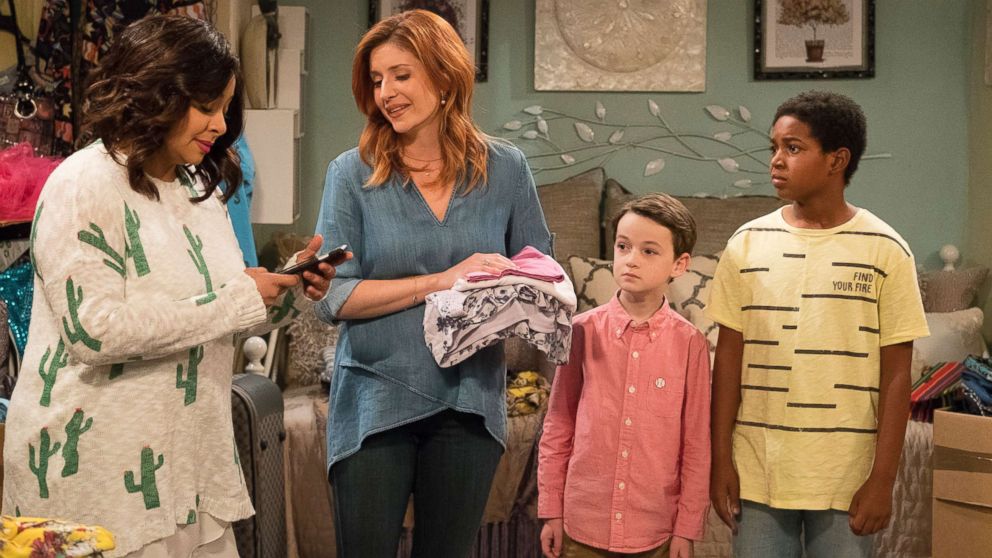 "It's a new show altogether," Symoné said. "It just so happens to have the same main character and her best friend. This is a different show."
2. Non-traditional families are represented in the series
"I'm a single mother, divorcee, with my best friend raising our children," Symoné said of her new character. "This is a different version of family being shown on television. We have to be reflective of our time and age. We are not rich, we're not sexually involved. We are best friends raising kids. Families look all types of ways. And I love that we're able to represent family. Because we care, we love, we nurture, we cater and we provide. And to me, that's what a family is."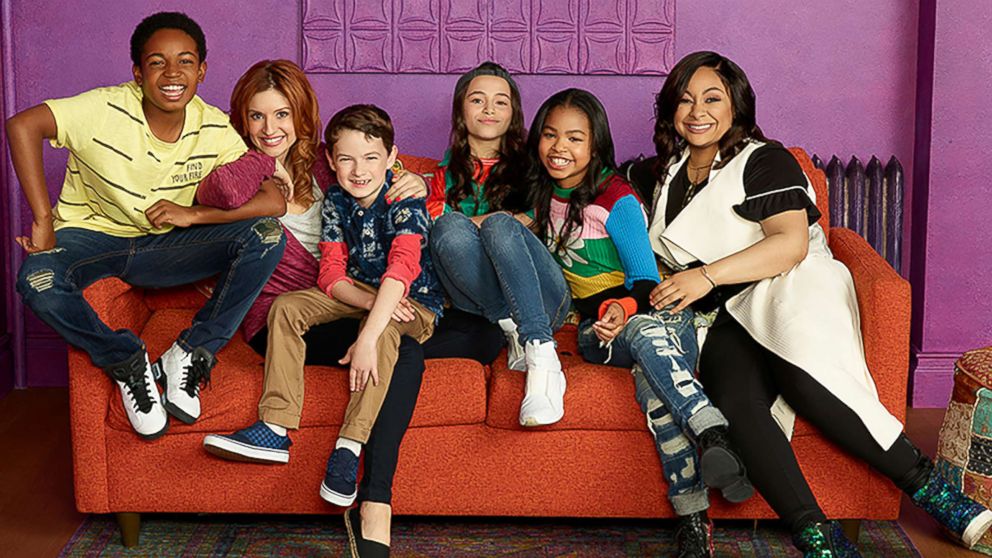 3. Symoné is mentoring the young stars of the show
"I am there for them one hundred percent," Symoné, 31, told Nawaz. "Because I remember being that young and younger in the industry and getting an education from greats in the industry. So on set there are rules and this is a job. And we can have fun as long as we do our job first. And the kids are getting it. I love them so much."
Watch a "Raven's Home" clip featuring a performance by young cast member Issac Brown:
]/>
4. Symoné is a visual artist
Some fans may not be aware that Symoné is also an artist. She paints regularly and often shares her work with friends. Some of her work can actually be seen on "Raven's Home." But you'll have to look very carefully. The main set is colorfully decorated with lots of art.
Watch a "Raven's Home" clip here:
]/>
5. There are 'hidden secrets' on set
Symoné is having a bit of fun with fans. She is challenging fans to spot her artwork in the show and to share their findings on her Instagram page.
"I'm going to call them Secret Ravens. In the show I have paintings. I'm not going to tell you which ones. I also did some artwork on clothing," Symoné teased, saying that fans can follow her Instagram page for clues.
"I think it'll be fun," she said.
Here's Symoné wearing a sample of her art in a recent Instagram post:
Be sure to watch the full interview with Amna Nawaz and Raven-Symoné in the video above.

Disney is the parent company of ABC News.