— -- Two years ago nobody knew her name. Now, millions of tweens around the world follow actress Sofia Carson, and the young star is set to host the wildly popular Radio Disney Music Awards on April 30. Carson recently stopped by the ABC News studios in New York to talk about her whirlwind career as she preps for the RDMAs.
Here are 7 things to know about Sofia Carson:
Carson shot to fame when she landed a role in a Disney movie
Carson's career skyrocketed when she snagged a role in Disney's made-for-TV movie, "Descendants." Carson played Evie, the daughter of the Evil Queen. The movie quickly became a go-to favorite for the Disney crowd.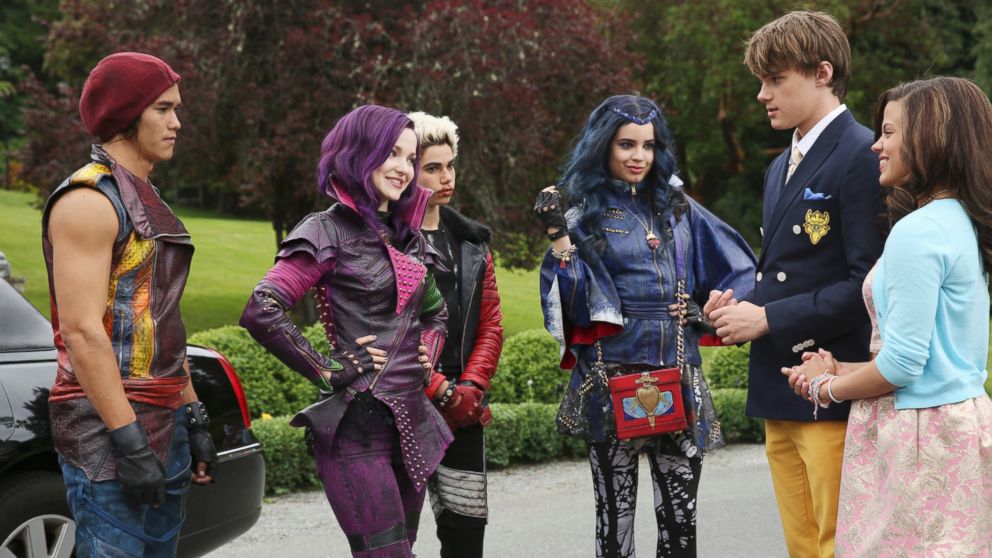 "It really felt special. It was also my first movie and my first really big job so everything for me was just magical like out of a movie," Carson said.
She went on, "Working with Kenny Ortega (director, choreographer), working with an amazing cast, to play the daughter of the legendary Evil Queen, all of it was very surreal. And I know that we all felt that we had something special on our hands, but I definitely did not anticipate or ever imagine the scope of what 'Descendants' has become thanks to fans who have fallen in love with the character and taken it beyond what I ever imagined. Evie really changed my life. And now we have the sequel. I've been able to shoot four movies since that film. It launched my career."
She made her musical performance debut last year at the RDMAs
"It was surreal. Growing up I had always sung and been in dance lessons. But I'd never really performed like that before, being on stage singing and dancing at the same time," said Carson.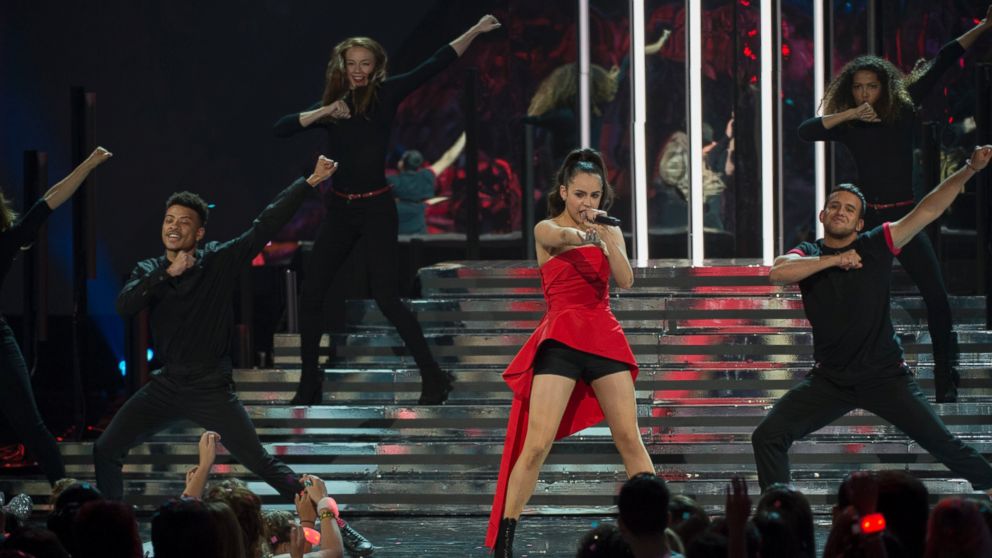 She added, "So I prepared a lot. It was my first TV show. And that year Ariana Grande was performing. Gwen Stefani was performing. It was a crazy line-up. So to be on stage with people I've grown up admiring my whole life was such a 'pinch me' moment. I remember when I went up there and we had like three drumbeats to kick start the song and I was like, 'Oh my gosh, this is happening.' It was one of those moments that you had dreamt about. And all of sudden you kind of see it manifesting and you're like, 'I'm doing this. I'm doing this.' So the RDMAs have always had a really special place and I'll forever thank them for having given me that opportunity."
She has a new single
She recently released her second single, "Back to Beautiful," earlier this year. The video has already racked up nearly 9 million YouTube views. It follows a terrific debut of Carson's first single, "Love Is the Name."
Watch Sofia Carson's new video "Back to Beautiful":
She will be one of the hosts of the Radio Disney Music Awards
Carson is set to take the stage this year hosting the Radio Disney Music Awards alongside Kelsea Ballerini, Jordan Fisher, Alex Aiono and Jenna Ortega.
Carson said, "I'm excited. I've always wanted to host the show. Zendaya hosted two years ago and she was fabulous. And I was like, 'Oh it would be so cool to host the RDMAs. So I'm really excited. It's going to be so much fun. There's amazing, amazing performances. We get to honor the iconic Britney Spears. So it's going to be a really special show."
She's a homebody
In her movies, TV shows and music videos, Carson appears to be living the high life. But she likes to keep it simple when she's not performing.
"I always say that I'm pretty boring. I'm not that exciting. I'm home watching Netflix, going to the movies. I don't really do exciting things. I think that's the nice thing, whenever you have down time. I love being with my sister. We live together and I love her so much. So being with her, watching Netflix, going to the movies, yeah, that's my thing," she said.
Here's Sofia with her sister Paulina.
Her favorite foods
"I stay healthy most of the time. But on my cheat days I love Italian food. I love pasta. Bread and olive oil and cheesy pasta. I also love chicken fingers and French fires. I also love frozen yogurt and sour candy," she said.
What's next?
"Descendants" fans already know the sequel to the smash hit is coming this summer. Carson offered three hints about what to expect.
"There's really amazing music. There are two numbers you should watch out for, two numbers that I really, really love; Evie's fashion, and there's a really beautiful story of friendship between Mal and Evie, like a sisterhood," she said.
You can watch Carson hosting the Radio Disney Music Awards Sunday, April 30, on the Disney Channel.
The Walt Disney Company is the parent company of ABC News.