How 'Get On Up's' Chadwick Boseman Transformed Into Legendary James Brown
'Get On Up' star said he worked five to eight hours a day with a choreographer.
— -- When Chadwick Boseman was approached about taking on the complicated, soulful, split-loving role of James Brown in "Get On Up," an upcoming bio-pic about the icon, the actor said he was nervous.
"I felt like nobody should do this," Boseman told "Nightline." "I went online and looked at footage of him dancing, and I was like, 'absolutely not… there's no way."'
But the film's director Tate Taylor felt drawn to Boseman and believed he could become the "Godfather of Soul."
"When I found out that [Boseman] was from Anderson, South Carolina ... something told me that he would have what was needed just in his DNA, in his veins," to take on James Brown, Taylor said.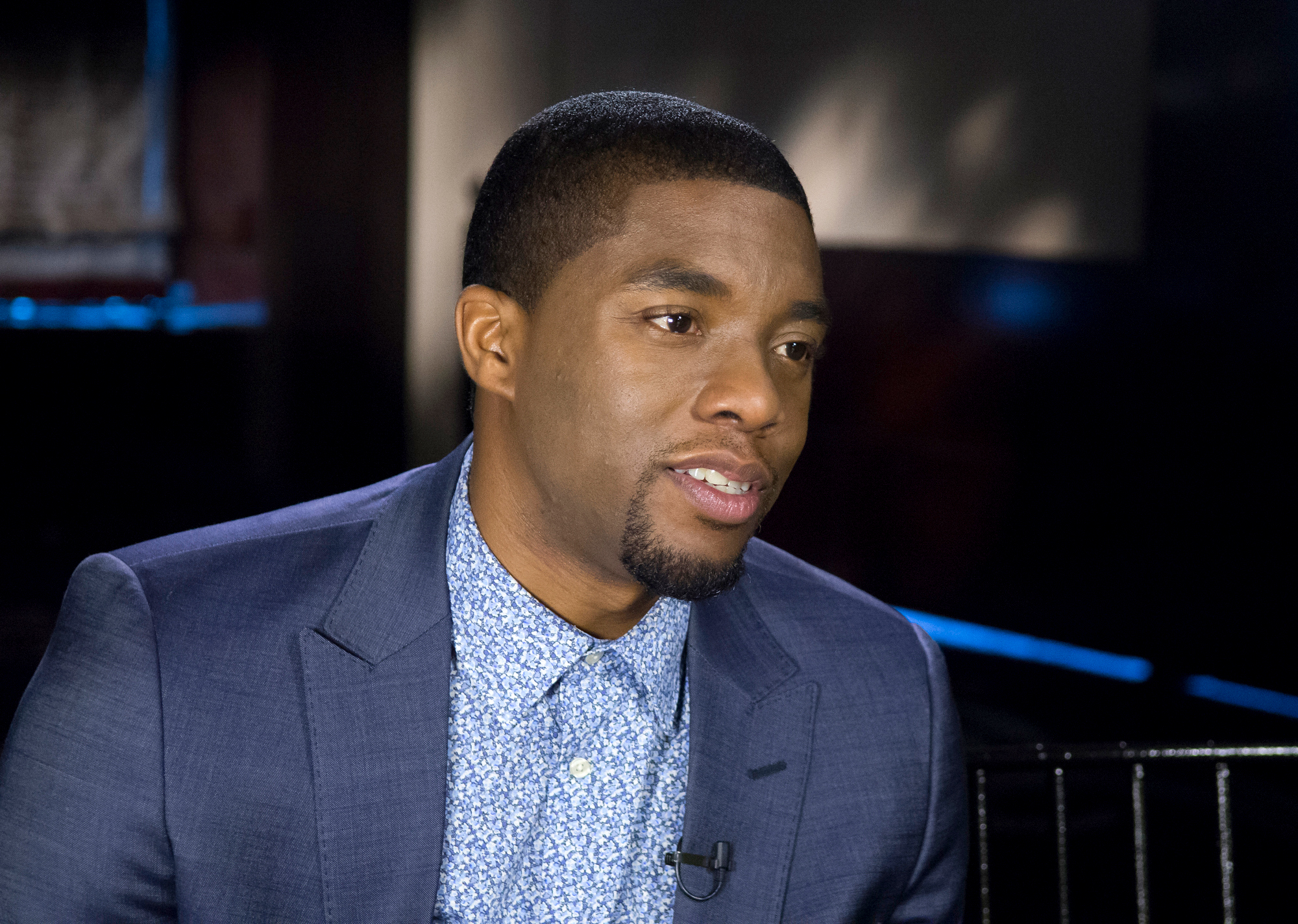 So Boseman, who was not trained as a professional dancer, overcame his reservations and painstakingly transformed himself into the musical giant, nailing nearly every nuance and detail down to the swagger, the hair, the manicured nails and, of course, the signature dance moves.
Boseman studied hours of videos of Brown's performances and interviews to learn his movements.
"I was given footage of him, and so I just watched him in different moments, he changed over time," he said.
And he trained with a choreographer five to eight hours a day.
"I think the hardest thing was the groove, you know, James Brown's groove," Boseman said. "Once you get that, you sort of understand the rest of it."
His attention to detail paid off in his last film, "42," where Boseman earned critical acclaim for his role as Jackie Robinson. But, he said portraying James Brown was a different test of will.
"If I finished at an easy day, I would say, 'That would be the hardest scene we would do on another movie,'" he said. "It was crazy."
And once he got into the role, Boseman said he remained in character at all times.
"He would show up as James Brown. It was amazing," Taylor said. "The people around Chad would call him Mr. Brown. When he was picked up in the morning it was, 'Mr. Brown in the car. Mr. Brown is on-set.'"
Taylor said Boseman's intense character study was the foundation for his stellar performance in "Get On Up."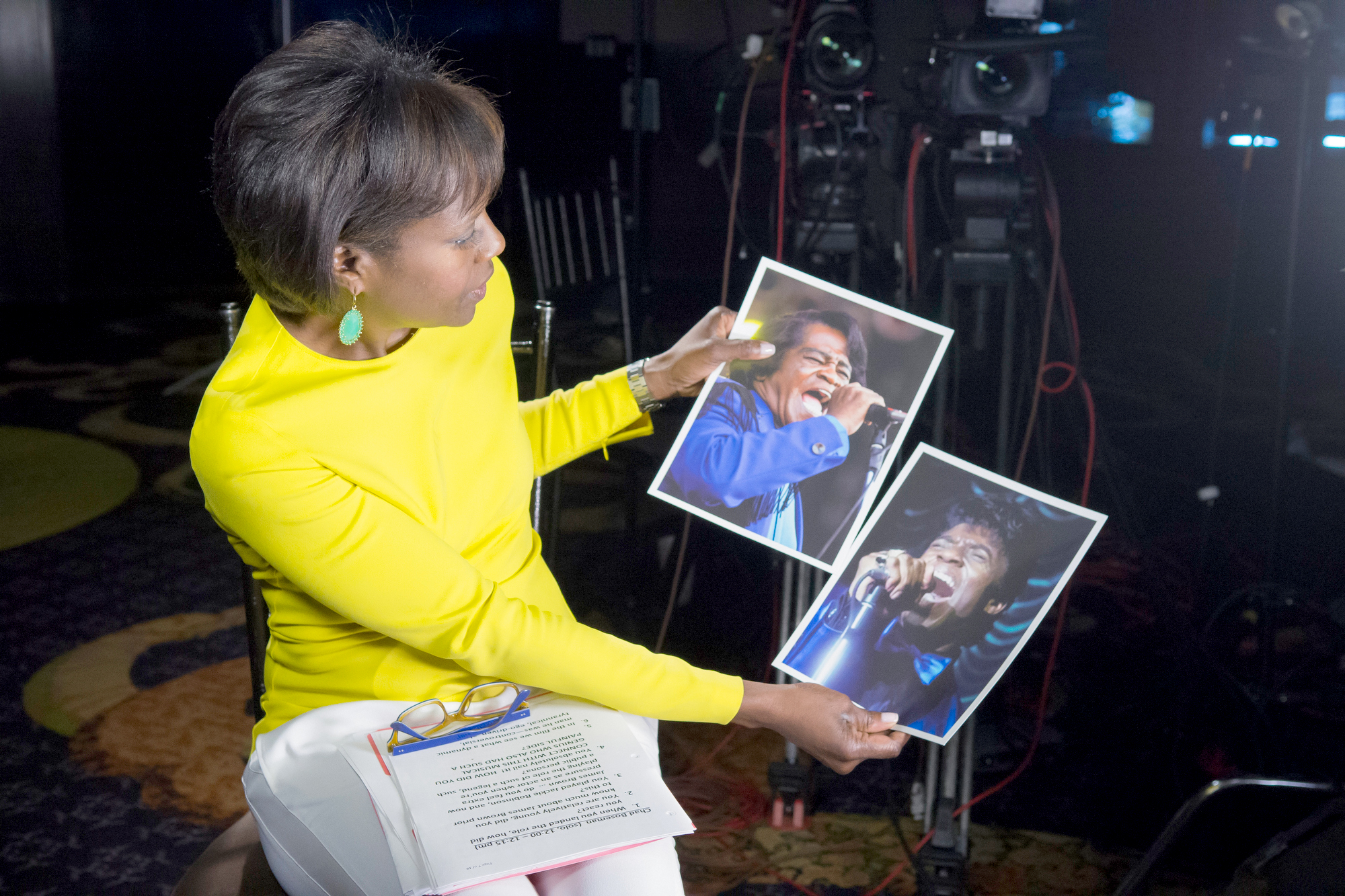 "He was working so hard, he would make a rare appearance out to dinner, and it would just be odd that Chad was there," he said.
The Earth-shaking music of the real James Brown is woven deep into our culture. His rhythmic genius and musical innovations paved the way for some of music's biggest stars, from Michael Jackson to Justin Timberlake, to Mick Jagger, who is one of the producers of the bio-pic.
"Get On Up" aims to explain how the legendary James Brown came to be, taking an unflinching close-up look at his lesser known personal story. Utilizing an unconventional non-linear structure, it cuts back and forth between periods in Brown's life, from his impoverished childhood to his rise to fame. The final result is a nuanced understanding of the early experiences that propelled Brown's drive and later shaped his sometimes flamboyant and erratic personality.
In "Get On Up," Taylor reunited two stars from his film "The Help" – Viola Davis, who plays Brown's absent mother and Octavia Spender, a fleeting mother figure to Brown and brothel owner known as "Aunt Honey."
Later in life, Brown, who died in 2006, grabbed attention for his mug shots, making headlines for drugs, domestic abuse and car chases. But those headlines aren't prominent in the film.
"To be frank, that's the most horribly celebrated part of James' life with American culture," Taylor said. "I wanted audiences to see what this man did. What his real legacy is, what he meant to the African American race… 'I'm black and I'm proud.'"
"I really want younger people, and even older people, who love the music they're listening to today, to realize it would not be here if it were not for James Brown," he added.
Ultimately, the filmmakers and actors say there is a lesson about drive and audacity to be learned from Brown's life.
"He had an idea of where he wanted to be, and what he wanted to do," Boseman added. "I think a lot of times people don't feel like they have that power. So I can take that with me."