March 26, 2014 — -- Gwyneth Paltrow and Chris Martin announced their separation on Tuesday after more than a decade of marriage and two kids.
"It is with hearts full of sadness that we have decided to separate," Paltrow wrote on her site Goop in a post titled, "Conscious Uncoupling."
Despite the split, Paltrow, 41, and Martin, 37, added that they are committed to raising their two kids, Apple, 9, and Moses, 7, in a loving environment.
Were there signs that a split between the "Iron Man" actress and the Coldplay frontman was coming?
Related: Gwyneth Paltrow and Chris Martin Announce Separation
Here's a look at the ups and downs of their love throughout the years.
Paltrow and Martin met in October 2002 backstage at a Coldplay concert, just weeks after her father Bruce Paltrow died and according to the Guardian, Martin said early in their relationship that, "This is very weird because she's a big star and I'm just the bloke from Coldplay."
A source added to People magazine that Martin was "a great strength and support system [following her father's death]. There is a really nice ease between them."
Paltrow and Martin married on Dec. 5, 2003 in southern California. A few days earlier, the "Shakespeare in Love" actress had announced the couple was expecting.
People magazine reported that when Paltrow was on "The Ellen DeGeneres Show" on Dec. 4, DeGeneres surprised her with baby gifts and the actress said the baby would be due "summer-ish" 2004, and "It's exciting." The couple's daughter Apple was born on May 14, 2004.
Son Moses was born two years later on April 8, 2006.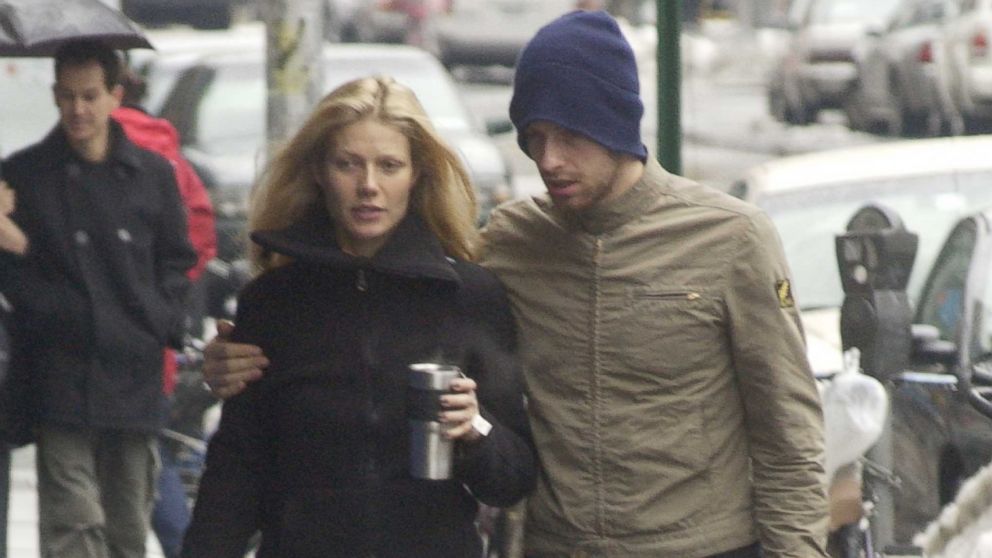 After getting married, Paltrow's career took off even more than before. She landed the coveted role of Pepper Potts in "Iron Man," which has had two blockbuster sequels since and starred in hits like "Country Strong."
As for Martin's band Coldplay, they got their big break with "Parachutes" in 2000 and it was history after that. "X & Y" was released in 2005, which meant a world tour promoting hits like "Speed of Sound." Albums that followed included "Viva la Vida" and "Mylo Xyloto." In 2009, the band earned seven Grammy nods and won three awards. In 2014, the band released "Ghost Stories."
In early 2013, Paltrow described to The Daily Mail's Sunday magazine You a past a miscarriage of her third child and revealed more details about an unrelated health scare that brought on stroke-like symptoms.
"My children ask me to have a baby all the time. And you never know, I could squeeze one more in. I am missing my third," she said. "I'm thinking about it. But I had a really bad experience when I was pregnant with my third. It didn't work out and I nearly died. So I am like, 'Are we good here or should we go back and try again?'"
She did not say when the miscarriage occurred.
She continued to say that in 2011, she "lost control of her right hand and suffered a blinding pain in her head that was so extreme she thought she was having a stroke."
She also gave an insight into her marriage.
"Regardless of what happens in our marriage, I chose the best father," she said of Martin.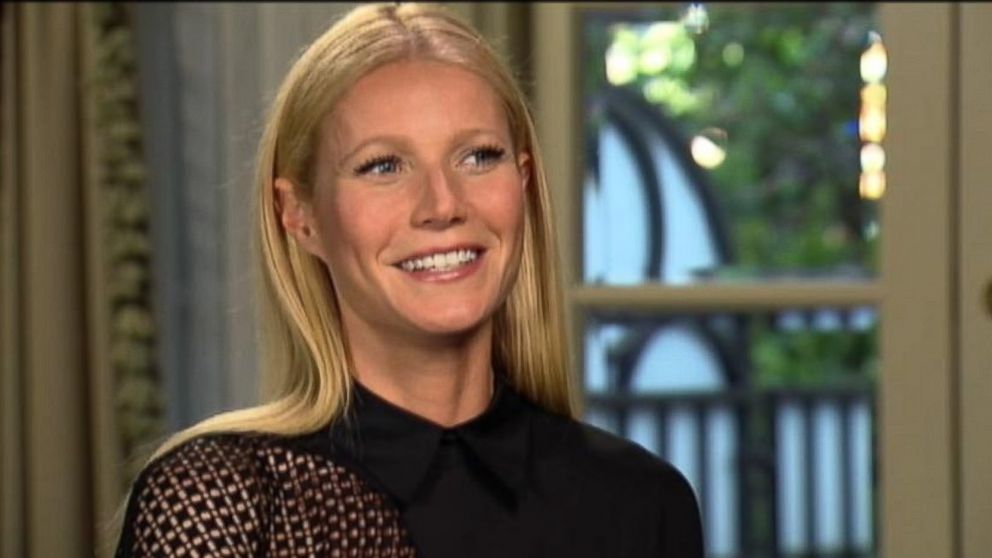 In September, Paltrow, told "Good Morning America" that hers was not always an easy marriage and to combat their "big ups and downs," she and Martin "laugh it out."
"So far we're sticking it out," she added.
Read: Gwyneth Paltrow on Playing Sex Addict's Girlfriend, Ups and Downs of Marriage
After months of talk about a possible revealing article in Vanity Fair that could expose possible infidelity on the part of Paltrow, the magazine's editor Graydon Carter took to an essay titled "The Paltrow Affair" to explain.
"Vanessa [Grigoriadis] turned in her story at the end of the summer. And it was just what had been assigned — a reasoned, reported essay on the hate/love-fest that encircles Gwyneth Paltrow ... But it was such a far cry from the almost mythical story that people were by now expecting — the 'epic takedown,' filled with 'bombshell' revelations — that it was bound to be a disappointment." The story has yet to run.