— -- For the first time, Prince William and Harry have opened up about the last days of their mother's life, and also talked about their regrets at not having more time with her, and how they continue to keep her memory alive.
In a new documentary for ITV, the brothers reveal details of their happiest memories with the late Princess of Wales, their parents' divorce, and how they've coped with their loss. William and Harry also discuss their last conversation with Princess Diana before her death in August 1997.
"It was -- and it was her speaking from -- from Paris. And, you know, she ... I can't really necessarily remember what I said, but all I do remember is -- is probably, you know, regretting for the rest of my life how short the phone call was," Prince Harry reflected on that last conversation with Princess Diana.
"And if I'd known that that was the last time I was going to speak to my mother the things that I would -- the things I would have said to her. I have -- I have to sort of deal with that for the rest of my life. Not knowing that that ... was the last time I was going to speak to my mum, and how differently that conversation would have -- would have panned out if I'd had even the slightest inkling that that was, that, that, you know, that her life was going to be taken that night," he said.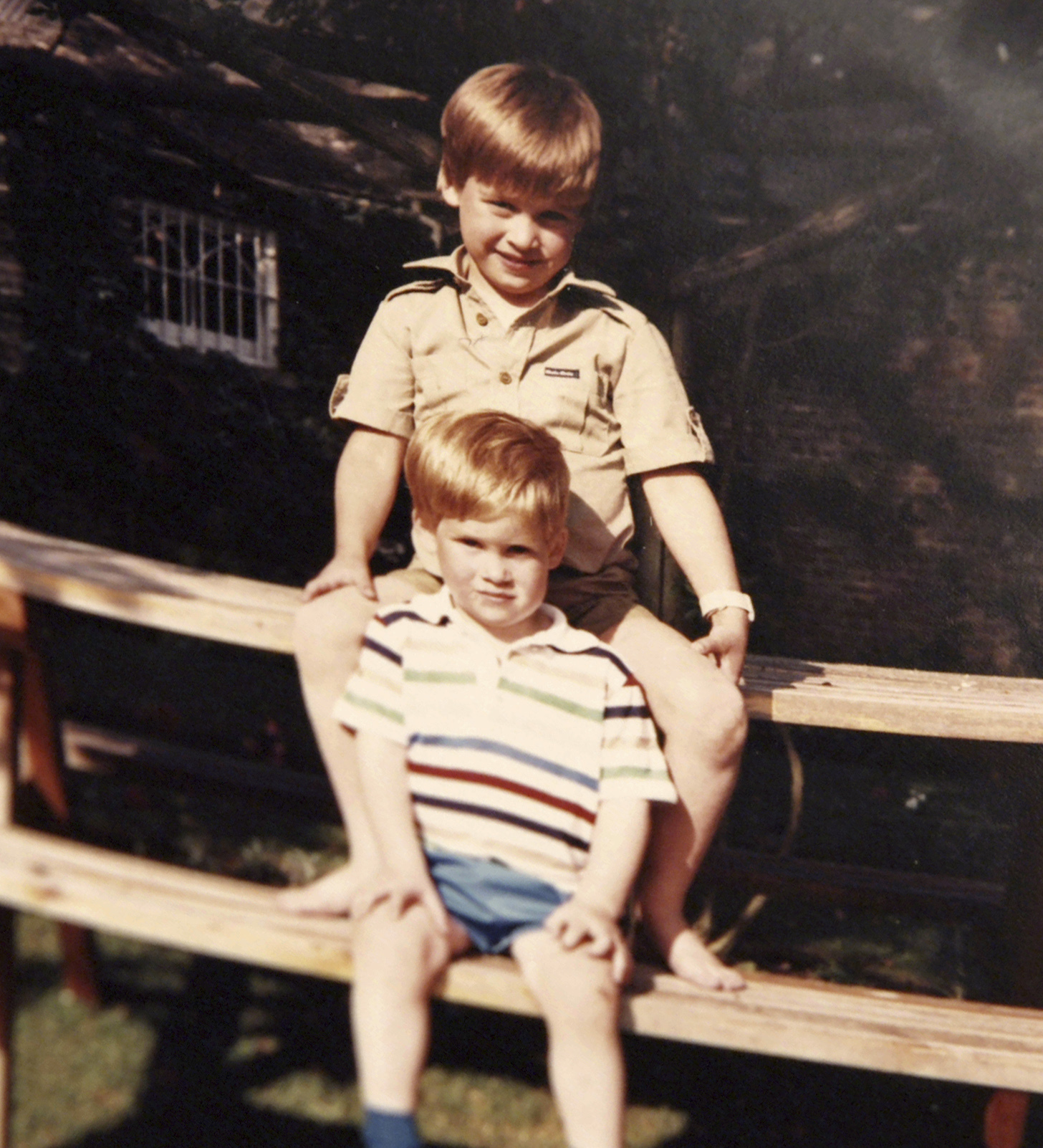 "There's not many days that go by that I don't think of her, you know -- sometimes sad, sometimes very positively," Prince William said. "You know, I have a smile every now and again when someone says something and I think that's exactly what she would have said, or she would have enjoyed that comment. So they always live with you people, you know, you lose like that. And my mother lives with me every day."
As heartbreaking it is to hear the princes share their grief about their mother's tragic death, they also reflect on their happiest moments with their mother and her wicked sense of humor.
"It was that love that, that even if she was on the other side of a room, that you as a son could feel it," Harry said.
Harry still fondly remembers the distinct sound of her laugh when he thinks about the joyful times with his mother.
"All I can hear is her laugh in my head and that sort of crazy laugh of where there was just pure happiness shown on her face. One of her mottoes to me was you know, 'You can be as naughty as you want, just don't get caught,'" he said.
Harry, who is famous for his hugs and is often referred to as the 'People's Prince' after Princess Diana, spoke about the affection he remembers from his mother.
"She would just engulf you and squeeze you as tight as possible. And being as short as I was then, there was no escape, you were there and you were there for as long as she wanted to hold you," he said. "Even talking about it now I can feel the hugs that she used to give us and, you know, I miss that, I miss that feeling, I miss that part of a family, I miss having that mother ... to be able to give you those hugs and give you that compassion that I think everybody needs," he said.
Diana was aware that her sons lived in a rarified world and it was important that they experienced the challenges people in the real world were also facing.
"She was very jolly and she really always enjoyed her times making a lot of mischief. But she always understood that there was a real life outside of the palace walls," Prince William said.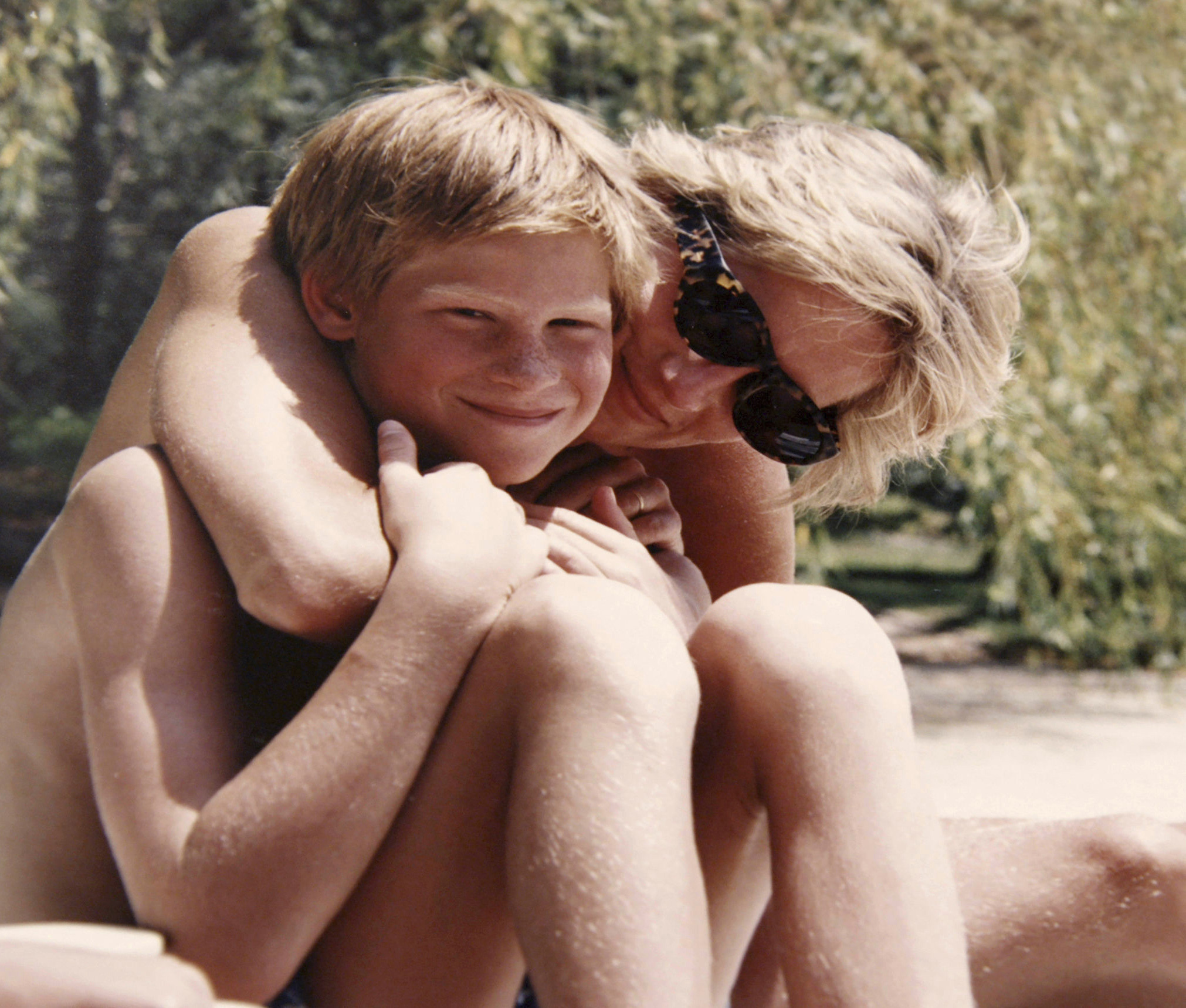 Both young princes have vowed to keep their mother's love alive and have thrown themselves into various charitable projects that reflect her interests and passions. They have rarely, however, let the public get a glimpse into their most intimate memories of their mother, until now.
"She was our mum. She still is our mum. And of course, as a son I would say this, she was the best mum in the world. She smothered us with love, that's for sure," Harry said.
William, like his brother was grateful for the short time they both had with their mother. He was just 15 when his mother died on August 31, 1997. Harry was just 12.
"I give thanks that I was lucky enough to be her son and know her for the 15 years that I did. She set us up really well. She gave us the right tools and has prepared us well for life not obviously knowing what was going to happen," William said.
The princes said their mother wanted to them both to have as normal a life as possible.
"My mother cherished those moments of privacy and being able to be that mother rather than the Princess of Wales," William said.
They have channeled their grief into carrying on their mother's work. William is now Patron of Child Bereavement UK, a charity founded by one of his mother's closest friends, which helps families and children cope with the death of a family member. In the new ITV film, William reveals for the first time the despair he and Harry felt when Princess Diana died.
"You know, losing someone so close to you is utterly devastating, especially at that age. I think it sort of really spins you out, you don't quite know where you are, what you're doing and what's going on," he said. "My heart goes out to all the people who have lost all their loved ones in the world. You know it does connect you. It's a very sad club you don't want to be a member of. But you do all have a shared sort of pain that you immediately understand and see in any one when you meet them."
William and Princess Kate formed their charity, Heads Together, with Prince Harry to help break down the stigma around mental illness.
In the last several months, Harry opened up about the sheer "chaos" he felt after his mother's death and that he struggled for nearly 20 years coming to terms with his grief. He finally turned to his brother, who encouraged him to seek help. It is that courage that the two young princes have displayed and to share their own vulnerabilities dealing with their mother's death, that has allowed thousands of other people to seek help themselves
"The first time I cried was on the island," Harry said. "And probably like -- and only since then maybe, maybe once. So there's, you know, there's a lot of, there's a lot of grief that still needs to be let out."
"You know, losing someone so close to you is, is utterly devastating, especially at that age," William said.
Twenty years later, William and Harry still harbor resentment towards the paparazzi, who they feel are responsible for their mother's death.
"If you are the Princess of Wales you're a mother, I don't believe being chased by 30 guys on motorbikes who block your path, who spit at you, who shout at you, and who react really badly to get a reaction from you, and make a women cry in public to get the photographs, I don't believe that is appropriate," William said, still obviously troubled by the treatment of the paparazzi. "I sadly remember most of the time she cried about anything was to do with the press intrusion "
Like Diana, their every move is documented by the camera lens. William and Harry guard their privacy fiercely and have recently aggressively defended those rights when they fear the press has gone a step too far.
With the 20th anniversary of the Princess of Wales' death, the princes decided it was the appropriate time to remind people of her legacy.
"There's not many days that go by that I don't think of her," William said. "Her 20th anniversary year feels like a good time to remember, you know, all the good things about her and hopefully provide maybe a different side to her that others haven't seen before."
They have participated in a series of projects to commemorate their mother's life. A special garden has been created in Kensington Palace and and an exhibition at Buckingham Palace and another at Kensington Palace give the public an opportunity a glimpse of Diana's life
One of their biggest challenges now is keeping Diana's memory alive for Prince George and Princess Charlotte. On July 3, on what would have been Diana's 56th birthday, William and Harry held a service of re-dedication at Diana's grave on the island in Round Lake at Althorp, the Spencer family home. Prince George and Charlotte attended the service with Prince William, Princess Kate, and Prince Harry.
"I think constantly talking about Granny Diana. So we've got more photos up 'round the house now of her and we talk about her a bit and stuff," William said. "And it's hard because obviously Catherine didn't know her, so she cannot really provide that -- that level of detail. So I do regularly, putting George or Charlotte to bed, talk about her and just try and remind them that there are two grandmothers, there were two grandmothers in in their lives, and so it's important that they know who she was and that she existed."
Even today William and Harry still struggle with their mother's death.
"It's been hard and it will continue to be hard," Harry said. "There's not a day that William and I don't wish that she was -- we don't wish that she was still around, and we wonder what kind of a mother she would be now, and what kind of a public role she would have, and what a difference she would be making."
"Diana, Our Mother: Life and Legacy" will air on ITV on Monday, July 24.