Grammys host Alicia Keys opened the show with a tribute to Kobe Bryant at the 62nd Annual Grammy Awards hours after he died in a helicopter crash outside Los Angeles.
The NBA legend and eight others, including his 13-year-old daughter, Gianna, died on Sunday morning in the crash in Calabasas.
The news of Bryant's tragic death sent shock waves throughout the world, and many artists chose to pay tribute to his legacy at the Grammys.
Keys shared touching words for the icon during her opening monologue.
"Here we are together on music's biggest night celebrating the artists that do it best, but to be honest with you we're all feeling crazy sadness right because earlier today, Los Angeles, America and the whole wide world lost a hero," she began.
We're literally standing here heartbroken in the house that Kobe Bryant built.
"And we're literally standing here heartbroken in the house that Kobe Bryant built," she continued, mentioning the fact that the Grammys were taking place at the Staples Center in Los Angeles, the home of Bryant's Los Angeles Lakers.
"Right now Kobe and his daughter Gianna and all of those that have been tragically lost today are in our spirit, they're in our hearts, they're in our prayers, they're in this building," she said.
She also asked the audience to take a moment of silence for the victims of the crash before she and Boyz II Men sang, ""It's So Hard to Say Goodbye to Yesterday."
Artist Lizzo also said, "This is for Kobe," before her performance of "Cuz I Love You," which kicked off the show. Bryant's image was also shown during a tribute to rapper Nipsey Hussle, and a Bryant Lakers jersey was on-stage for Lil Nas X's rendition of "Old Town Road."
Backstage after his win, L.A. native and best rap album winner Tyler, the Creator called the news "heavy."
"If you're from Los Angeles, that s--t is really, really heavy," he added. "Rest in peace to Kobe. That hurt."
Many stars also spoke about his legacy on the red carpet.
"Kobe was 41 years old and was one of the greatest basketball players -- and greatest athletes -- to ever live. His loss will be felt even more deeply tonight at a place he considered home, the Staples Center," Ryan Seacrest said during the E! Grammys preshow.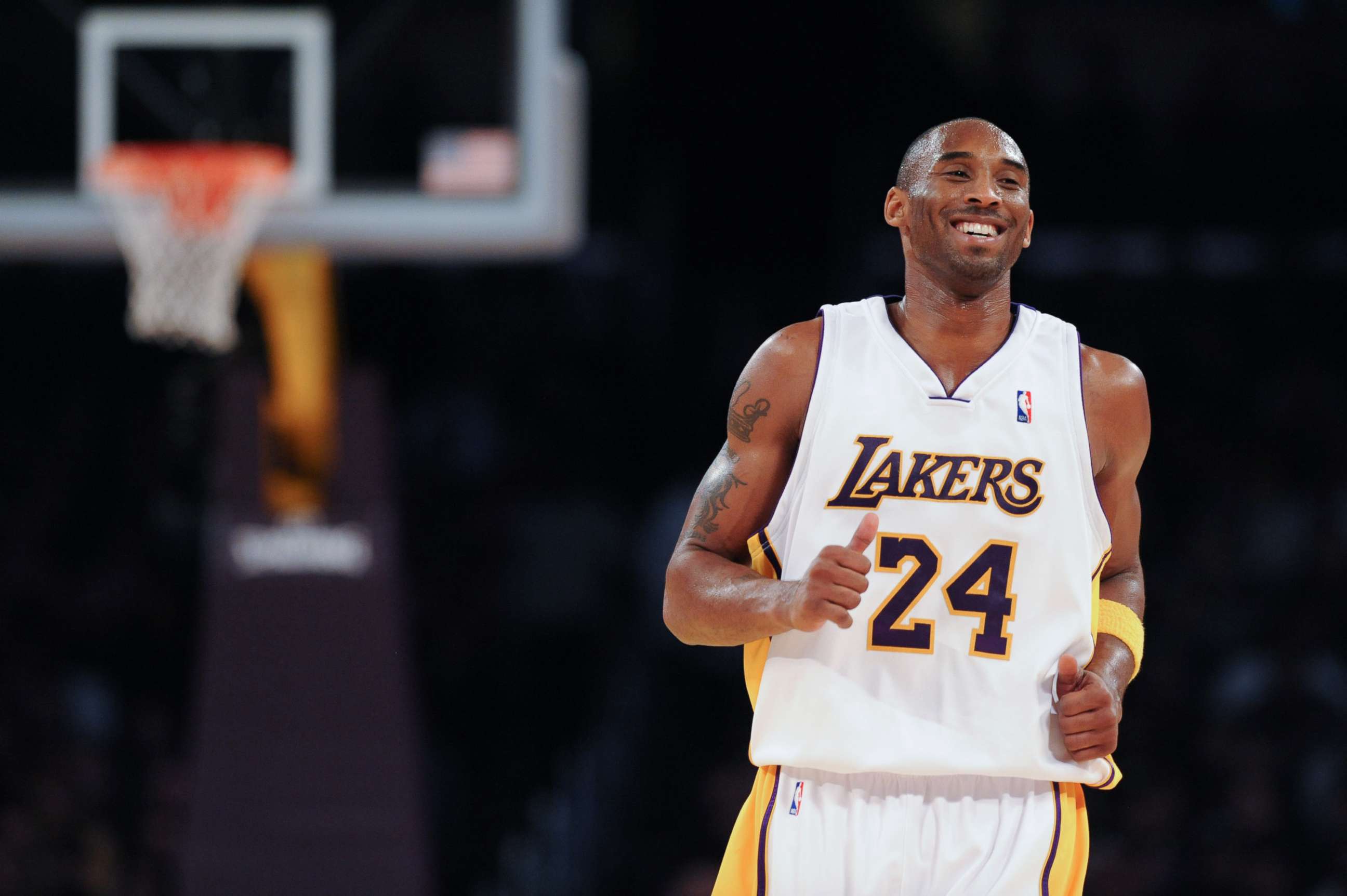 Musician Diplo said he "didn't believe it" when he first heard the news.
"I still don't believe it. It's devastating. It's sad. ... He was so young. He was my age, 41. He had a lot more to do, and to be here at Staples right now and to look up -- you see his jersey up there. You just feel the energy," he said. "We're doing the Grammys right here, but 82 games a year they're playing in this arena ... and Kobe brought this energy to Los Angeles for 20 years."
"He transcends iconic. He's going to live forever," Diplo added.
DJ Khaled told CBS that it was hard to even do an interview in wake of the tragedy.
"It's just a real tough day and we want to send our love to the families, the kids, the mothers, the whole entire families ... it's devastating," he said.
"It's emotional and it's like, it's hard. ... It's hard to catch a vibe right now, at this moment, but we're going to do it big onstage and we're going to celebrate Nipsey [Hussle], we're going to celebrate Kobe and Kobe's daughter."
Keith Urban, who is presenting at the show, said, "In times like this especially, you feel a sense of the importance of relationships, family and the things that really matter," in an interview on CBS before the show.
Singer Smokey Robinson shared that he knew the night would be "somber."
"I knew Kobe and to think of the peril of him being there with his daughter -- as a dad and there's nothing you can do ... that's rough," he said, adding that he hoped the attendees could still rally and celebrate.
Country singer Ashley McBryde told "GMA," "This is awful. ... I don't think there are words to mark how terrible that is."
"It's almost like a reminder as to how fragile everything is in this world, and while we have people around us we should hold them close," musician Jacob Collier told "GMA" about Bryant's death.
Billy Ray Cyrus dedicated his Grammy wins for best music video and best pop duo/group performance to Bryant and his daughter.
"Sending my thoughts and prayers to his family and friends during this difficult time," he wrote on Twitter.