'American Rust' review: All praise to Jeff Daniels who gets the tone just right
This Rust Belt saga stalls when it most needs to accelerate.
In this gender-flipped "Mare of Easttown," two-time Emmy winner Jeff Daniels digs deep into the role of Del Harris, a police chief hunting down a killer in the dying Pennsylvania steel town of Buell. It's a place of secrets, lies and widespread opioid addiction, including the chief's.
"American Rust," starting Sunday on Showtime, finds Del of Buell protecting the prime suspect, ex-high school football stud Billy Poe (Alex Neustaedter). Dell's motives aren't exactly pure since Billy is the son of Grace Poe (Maura Tierney), the not-quite-divorced dressmaker Del is sweet on. That should be enough intrigue to fill nine hours of television.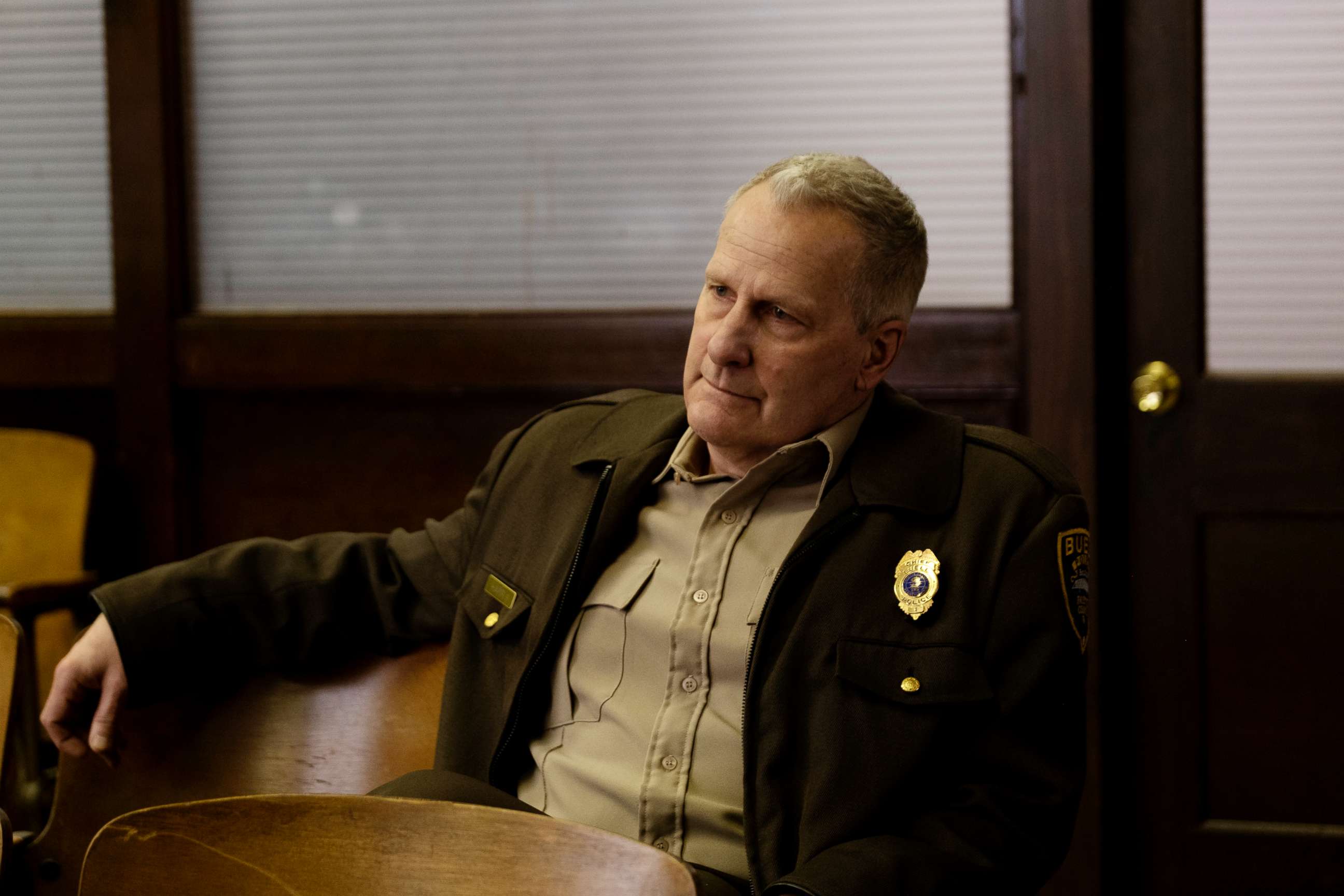 That it isn't is the show's real mystery. It takes almost three hours just for the plot to kick in. A slow-burn thriller can come up aces— think season one of "True Detective"— but despite the best efforts of Daniels and Tierney, this Rust Belt saga stalls when it most needs to accelerate.
Subsequent episodes, not provided to critics, may improve things. There's no doubt the source material— the acclaimed 2009 bestseller by Philipp Meyer—is impeccable, with critics comparing Meyer favorably to John Steinbeck for his vivid descriptions of southwestern Pennsylvania's natural landscapes and the stark human wreckage struggling in the shadows.
That's a lot for a TV series to live up to. The camera does its job with the landscapes, but somehow showrunner Dan Futterman and three directors reduce the book's resonant themes to the condescending poverty porn that made the film version of "Hillbilly Elegy" such a botch.
Download the all new "Popcorn With Peter Travers" podcasts on Apple Podcasts, Spotify, Tunein, Google Play Music and Stitcher.
Only Daniels gets the tone right as Del, an army vet with PTSD, crushes his meds with a mortar and then weighs them, lowering the amount each time to break his habit. All praise to Daniels, who can do more with a look or gesture to illuminate an interior life than pages of dialogue.
Sadly, the contrived setup about a dead body found in an abandoned steel mill does little more than get Del mixed up in a homicide that implicates Billy and his unrequited lover, Isaac (David Alvarez). Tired of caring for his handicapped father (the always stellar Bill Camp), Isaac steals dad's cash and hops a boxcar to a better future. If only.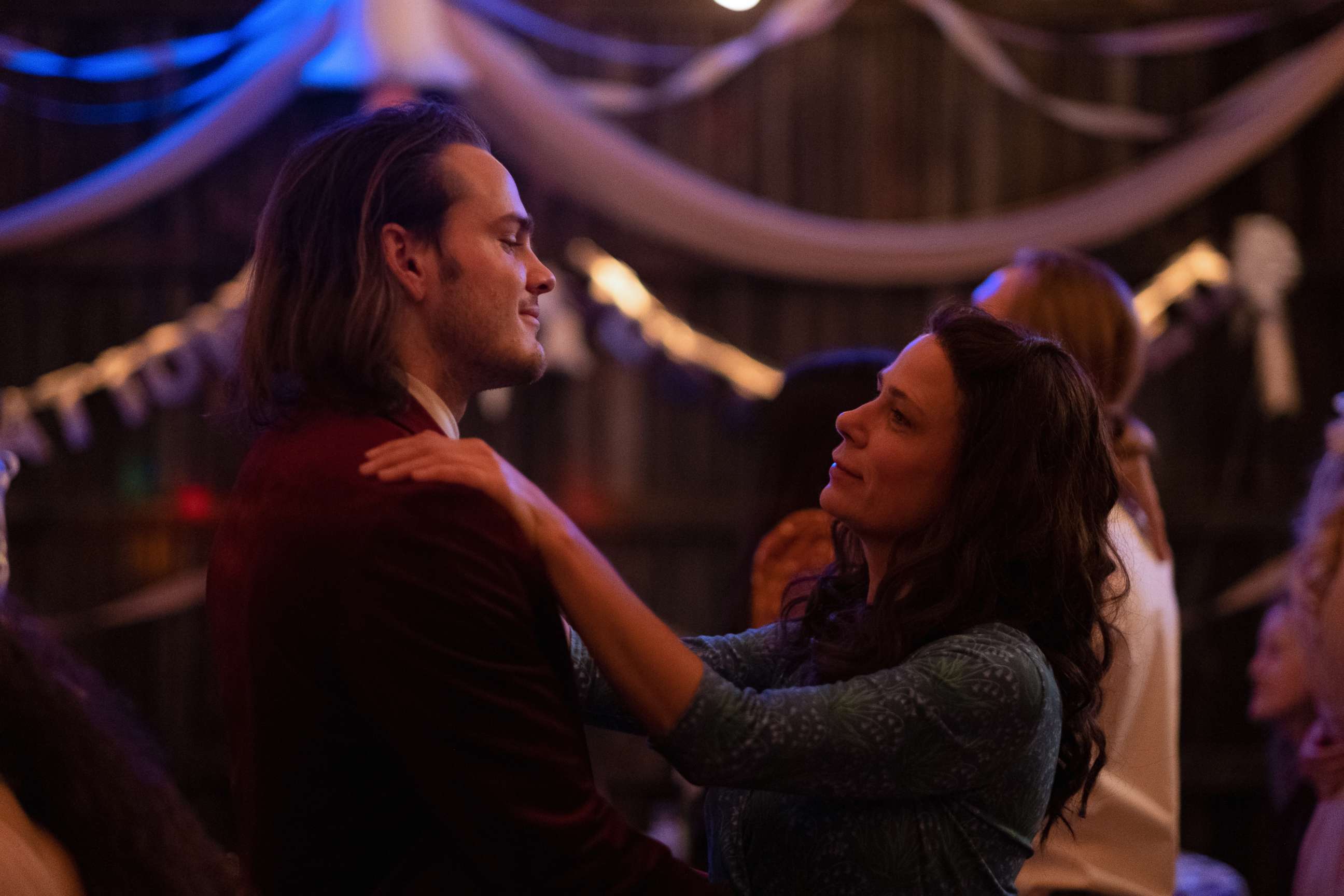 The character pileup continues with the arrival of Isaac's sister, Lee (Julia Mayorga), a Yale grad with a new husband, who returns home when a call from Billy, her ex-boyfriend, warns her that Isaac's suspicious exit has left their dad abandoned and doubly embittered.
All the characters gather for a local wedding in episode 2 that brings a lifetime of resentments to a boil. Why would Lee risk her marriage to sleep with Billy? And why would Billy turn down a college football scholarship to stay in a no-hope town? On the page, "American Rust" brilliantly calibrated the human condition. On-screen, the calibration is mashed into sudsy soap opera.
Compensations come in watching Daniels and Tierney forge a real relationship between Del and Grace. Del's confession of the shocking circumstances that led him to quit the police force in big-city Pittsburgh suggests a better direction the series might have taken.
Across the state in Easttown, Kate Winslet's Mare covered similar turf with empathy and bawdy humor. In Buell, dreary is the rule for Daniels' Del. It's not a good sign for "American Rust" that viewers may be eager to join runaway Isaac on the next boxcar out of town.