This spring and summer will mark the anniversary of the racial reckoning that rocked the United States, leading to protests across the country during the global coronavirus pandemic that disproportionately affected Black people in the U.S.
One year later, the stories of Black people whose deaths sparked the protests are still unfolding in the courtroom.
On Monday, a Kentucky judge signed an order permanently closing a criminal case against Breonna Taylor's boyfriend, who shot a police officer during the deadly raid that killed Taylor.
Last month, the mother of Ahmaud Arbery filed a federal lawsuit alleging that the three white Georgia men charged with murder in the death of her son were acting as surrogate police when they chased him down and shot him.
This week, fortified fencing, barbed wire and concrete barricades were put up around the courthouse and police stations in Minneapolis in preparation for the murder trial of former police officer Derek Chauvin, charged in connection with the death of Floyd.
Amid the court battles, this moment in history marks a turning point for Black Lives Matter activists like Janaya Future Khan, International Ambassador for Black Lives Matter and a co-founder of Black Lives Matter Canada.
"This time that we're in, it's when so much is at stake and everything is still possible," Khan told "Good Morning America." "It's still possible for us to change things so that we are not in a climate disaster in the way that we're headed. It's possible for us to change things so that we're not living in this awful, bigoted reality."
"We have time to change it, and that's really what I want folks to know more than I want them to know how dangerous things are. Everything is still possible," they said.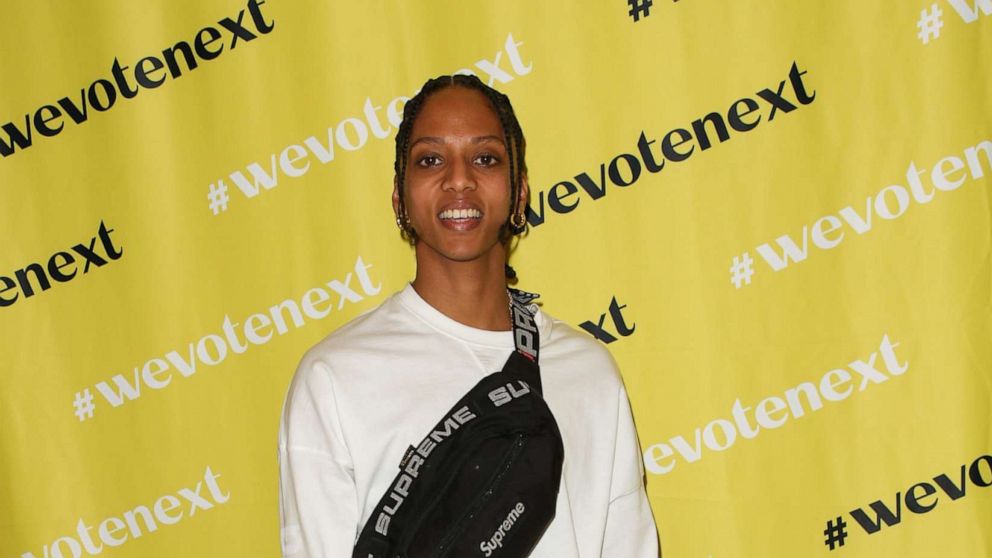 Khan, who is now based in Los Angeles, describes movements like Black Lives Matter as "rewriting the script" for what has been known and accepted in society.
"Black Lives Matter, for example, is rewriting the script of what it means to be Black in America, so I want people to see it as an invitation," they said. "Something that I say often is the decisions we make today are really going to shape what it is that we become."
For more conversation with Khan, tune into "Soul of a Nation" on Tuesday, March 9, at 10 p.m. ET/9 p.m. CT, on ABC.
In 2013, the Black Lives Matter movement started as a hashtag and then transformed into protests across the country in response to the death of Trayvon Martin, the unarmed 17-year-old who was shot dead in Sanford, Florida, in 2012, while visiting his father.
George Zimmerman, the man who shot Trayvon as he walked home from a convenience store with candy, was acquitted by a Florida jury under the state's self-defense law in July 2013.
Seven years later, during the national protests in 2020, the Black Lives Matter movement grew in diversity and size, attracting people of different ages, races and backgrounds, many of whom were protesting for the first time.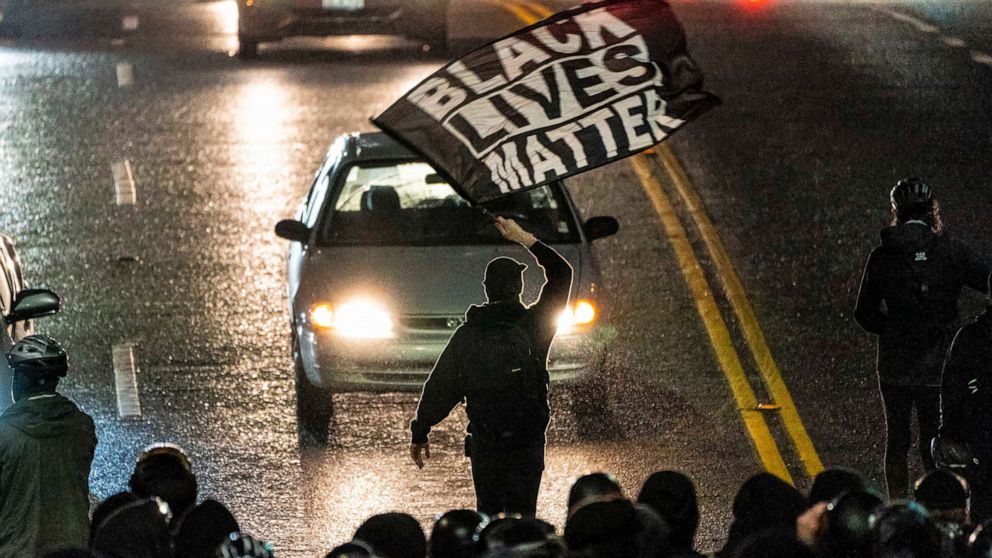 In the weeks leading up to the 2020 presidential election however, Black Lives Matter organizers said they endured a smear campaign with lawmakers, including former President Donald Trump, branding protesters as "terrorists," "Marxists" and "left-wing radicals" bent on destroying the country.
A key to keeping the Black Lives Matter movement going and growing is for people to realize they can be activists in their daily lives -- not just on the protest lines, according to Khan.
"One of the most important things to me is that people understand that the work of activism is actually, very simply, just being truly alive," said Khan. "It's not just this thing where you go out on a protest line, that's part of it, but it's really just the work of being alive. It's about being curious. It's about being compassionate. It's about being courageous. And any of us are capable of it."
That type of activism can start by understanding and figuring out other people's experiences in the world the way you would want someone to figure out your experience, according to Khan. It can also be in the form of art, of creation of acts of service and donation.
"It's really about doing what you know to do but with purpose," said Khan. "It's not this thing where you sort of throw away your whole life. No. The point is to do what you love but have that committed to a service that is greater than yourself."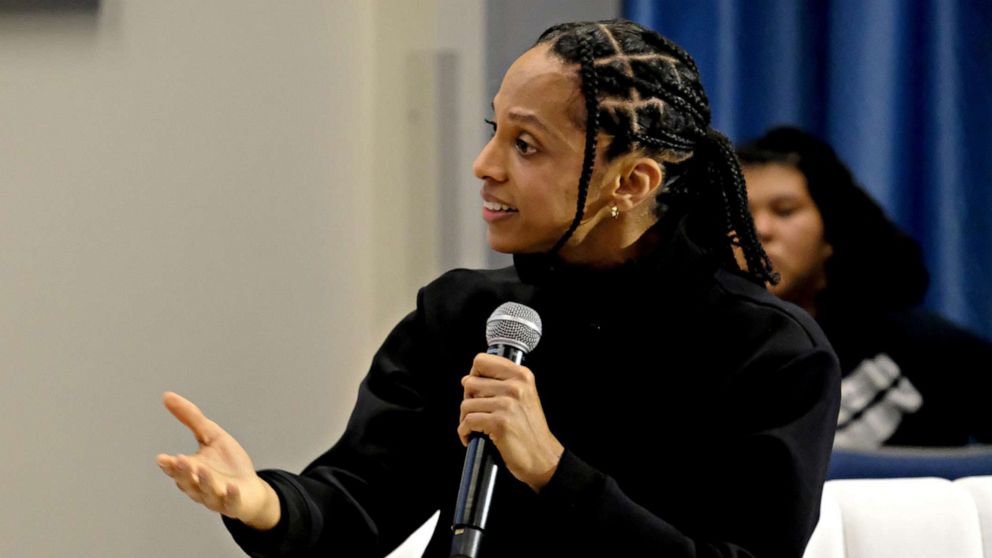 For Khan -- who will appear on Tuesday night's episode of "Soul of a Nation," ABC News' prime-time series on the Black experience in the U.S. -- the ability to stay committed to activism comes from turning pain into purpose.
"I, like millions of people in America and around the world, I felt that I was dealt a hard hand," said Khan, who grew up in Canada as one of three children raised by a single, immigrant mom who struggled with mental illness. "And when you're dealt a hard hand, a tough set of conditions, that for a long time is all that you can see."
"I've learned that if you aren't using your pain, your pain is using you," they said. "For me, even though I was dealt a bad hand, what gets me up in the morning and what keeps me going is that I owe a great debt to the world. I owe a great debt to the world because I am here and I am here because enough people loved me along the way and enough people believed in me along the way, and somewhere along the line, I joined the fray. I started to believe in me too."
"That's how it goes," Khan continued. "If you do the work of activism, which is just for being someone else who you needed most in your most vulnerable moment, you will start to build those people around you."
Khan has helped build a community around them through social media, using Instagram to host a weekly "Sunday Sermon" to discuss issues that Black people face today and to build connections across cultures.
The future of the Black Lives Matter movement, according to Khan, lies in activists making "ourselves so much bigger and so much more" and "irresistible" in calls for change.
"I believe that change is possible and I believe that on the other side of courage and compassion is a life," Khan said. "The fight that I'm fighting for is really people to have that right to just a kind of life. A kind of quality in life. A kind of security in life. A kind of joy in life. That's it."
For more conversation with Khan, tune into "Soul of a Nation" on Tuesday, March 9, at 10 p.m. ET/9 p.m. CT, on ABC.
ABC News' Bill Hutchinson and Gentrix Shanga contributed to this report.