Now in theaters, "BlackBerry" is a movie must-see, a raucous workplace comedy (think "The Office") about the sadly true story of the stratospheric rise and spectacular flame-out of the world's first smartphone. And this Silicon Valley-era satire sure hits home.
If you don't remember the BlackBerry, it's a boxy, clickety, unmanageable hunk of plastic and stainless steel that can't fit easily in your pocket or hand. It's also saddled with keyboard letters so tiny you'd need a small child to negotiate it.
Still, the BlackBerry was a shiny new thing back in 1996 when the Canadian electronics company Research in Motion built it. And everybody wanted one. The desire for this status symbol was so addictive that the device was nicknamed the CrackBerry.
Suddenly, the creators got crazy rich. This movie is the story of those manchildren, so immature that they could slip into a Judd Apatow farce, just like Jay Baruchel ("Knocked Up") who stars as chief nerd Mike Lazaridis, whose hair has gone prematurely gray like a nutty professor.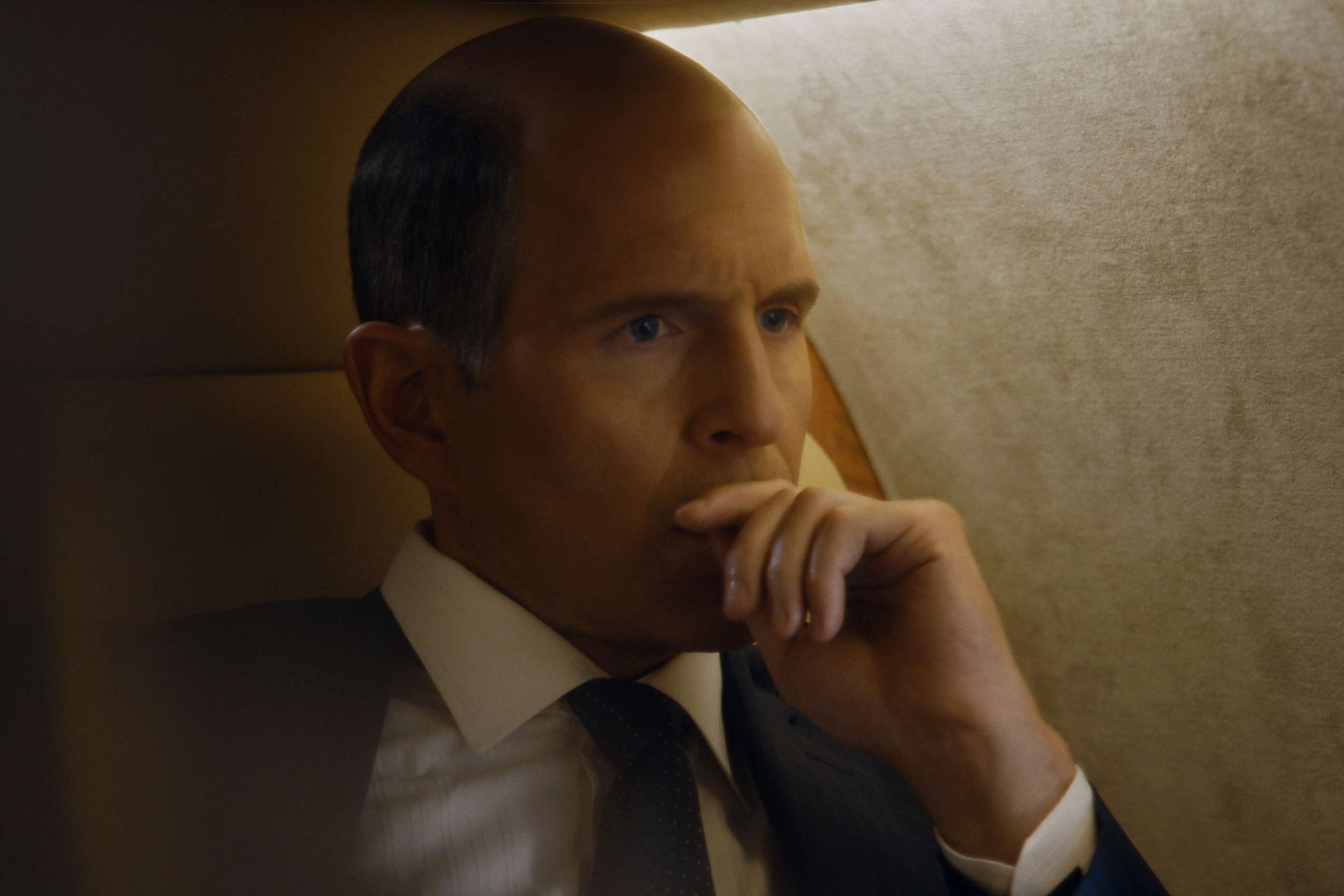 Nutty is contagious in this small Waterloo, Ontario office. And nutty is just the way writer-director Matthew Johnson likes it. You can tell by the way he lets the handheld camera swoop and zoom around like a bat out of hell. Johnson also excels as an actor, playing Doug Fregin, the goofball, headband wearing BlackBerry co-creator who's allergic to corporate culture.
Doug and Mike radiate nonstop creative energy, but they don't have a clue about getting companies to invest in a product they call the PocketLink, a tedious tag for a then one-of-a-kind cellphone with a computer in it that could send e-mails and work as a pager.
How to sell this wonderous whatzxt? The geeks need a shark and find him in Jim Balsillie, a barking super-salesman played by the sensational, scene-stealing Glenn Howerton of "It's Always Sunny in Philadelphia." Jim shakes down the boys for half the company and a shared title as CEO. His meltdown in a phone booth when he doesn't get his way is pure comic gold.
As a filmmaker, Johnson hard charges into showing these brats at work and at play during movie nights when they obsess over "Raiders of the Lost Art," "The Goonies" and "Serpico" and quote lines from greed-is-good "Wall Street" and "Glengarry Glen Ross" like biblical texts.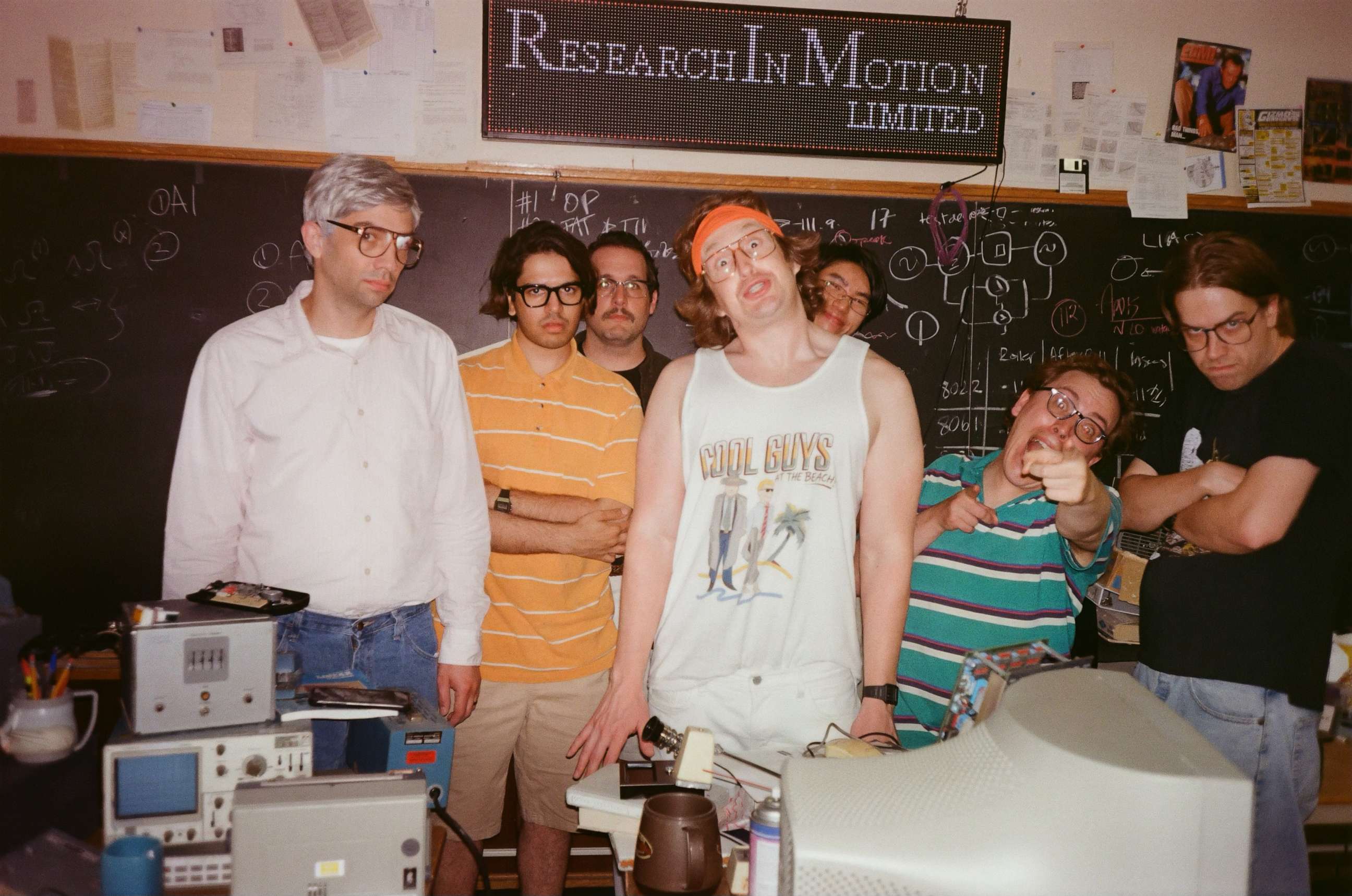 Based on the best-selling book "Losing the Signal," Johnson's film plays like "The Social Network" meets "Revenge of the Nerds." But between the jokes, Johnson lets pain seep in when Mike betrays Doug, Jim runs afoul of the S.E.C and these lost boys suffer geek deprivation from working for Jim's corporate Captain Hook.
The end for BlackBerry begins when Steve Jobs launches the iPhone in 2007; an event that makes the BlackBerry look like something ready for Antiques Roadshow. How can Mike beat a mobile device that jettisons the clumsy keyboard so you can write directly on the screen?
Short answer: he can't, though hubris sparks demented delusions. Yet this tale of rags to riches to abject failure cuts deeper than the success story director Ben Affleck tells in "Air" about the continuing triumph of a Michael Jordan running show.
Johnson's film celebrates the imperfections symbolized by the BlackBerry prototype, a messy thing put together with spit, tape, talent and hope. That's why this hugely entertaining movie puts a lump in your throat. In a cold-tech world, "BlackBerry" actually feels touched by human hands.