Brittany and Patrick Mahomes' baby boy has reached a milestone - he's 3 months old.
On her Instagram story, Brittany Mahomes shared a sweet photo of their son, who they named Patrick "Bronze" Lavon Mahomes III.
"My boy," Brittany Mahomes added in text with the photo. "3 months."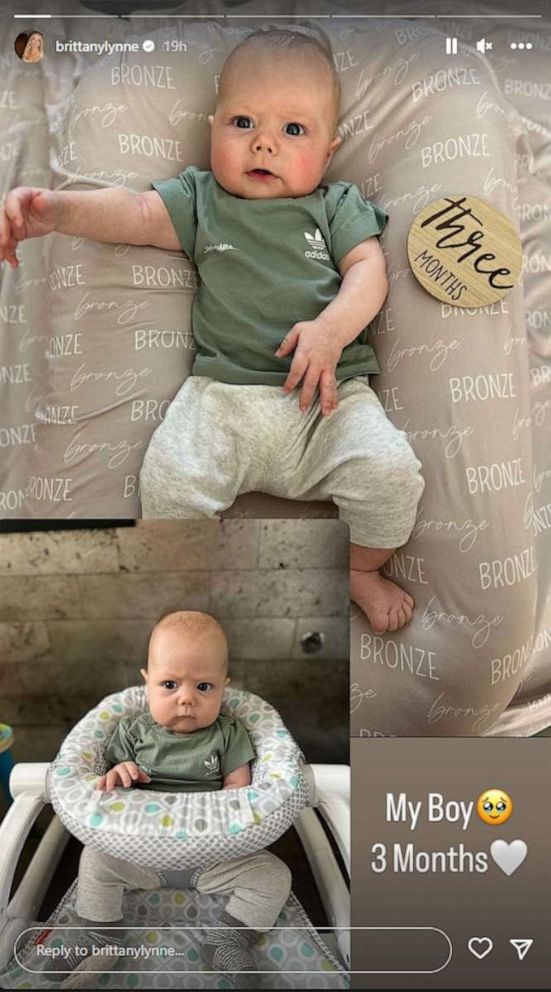 The couple welcomed their baby boy to their family in November. They announced the news on Instagram with a photo of Bronze wearing a brown and white onesie atop a blanket with the name "Mahomes" printed all over it.
A diamond-encrusted chain that read "Bronze" was also spread across the blanket.
Brittany and Patrick Mahomes also have a daughter named Sterling.
Last month, Patrick Mahomes, who is the MVP quarterback for the Kansas City Chiefs, won his second Super Bowl. He and his family celebrated the win at Disneyland.
"You enjoy every day so much more and having them, the yeas fly by and just try to do whatever I can to enjoy the little moments," Patrick Mahomes told "Good Morning America" after his Super Bowl win.